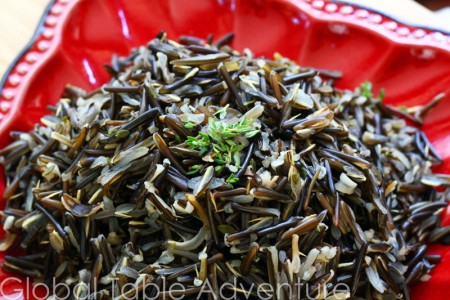 On shopping day, I browsed the bulk bins, hoping against hope that I could find the real thing – Canadian Lake Wild Rice – here, in Tulsa, Oklahoma.  As I scanned past basmati, jasmine and wild rice blends, my eye caught something shiny and jet black. I didn't even have to read the label to know I was in business. The long grains gave themselves away.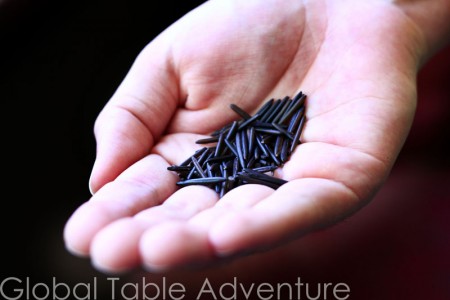 They look like a pile of runway models in sleek black dresses.
Canadian wild rice is all together a different plant than American wild rice.  In fact, the long, spindly needles are more related to wild grass than rice. Canadians have dubbed their special grain Canadian Lake Wild rice, a beautiful and apt description of the rice's growing environment, where the grains billow above the waters.
Recipe (Serves 2-3)
Making Canadian Wild Rice is easier than almost any rice I can think of. Just remember my tips about hot dog buns and popcorn. Confused? You won't be. Keep reading!
Ingredients:
1 cup wild rice (rinsed and checked for debris)
3 cups water
salt
1-2 sprigs of thyme
Method:
1. Add water to a large pot… you know, the fairies' grapes.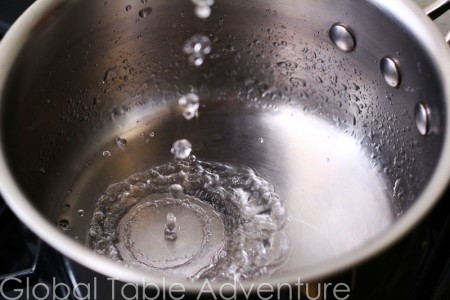 2. Add salt to taste.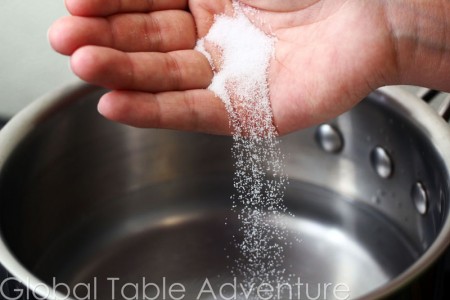 3. Bring the water to a boil, then add rice.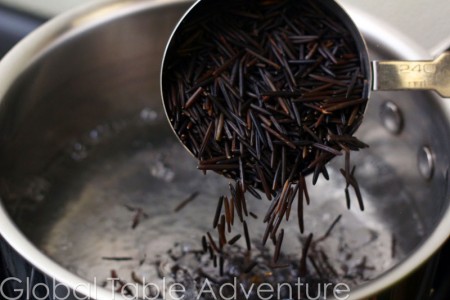 4. Add aromatics, if you have some.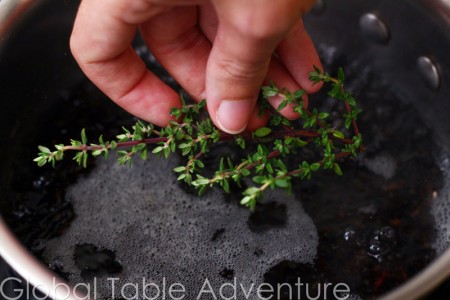 This thyme sprig smelled so earthy, I felt like I was already at Thanksgiving dinner.
Simmer, covered, until done – about 45 minutes to an hour.
Drain off any extra water and remove the now faded thyme sprig.  The thyme is spent, but she served us well, as we now have a gently aromatic batch of Canadian Lake Wild Rice. Let sit for 10-15 minutes before fluffing with a fork and devouring. Yum.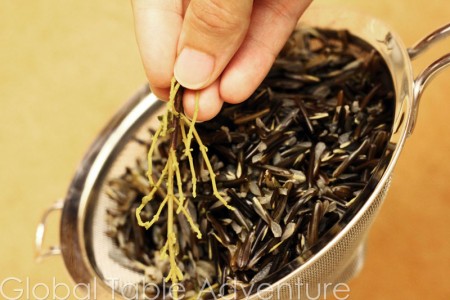 Properly Cooked Wild Rice
How to know your wild rice is properly cooked:
First, the grain will crack open, revealing a somewhat ominous looking dagger. This is still underdone.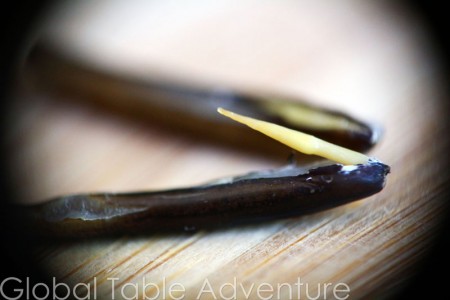 The rice will continue to split, looking somewhat like a hot dog bun. This is considered properly cooked, al dente (slightly chewy) wild rice.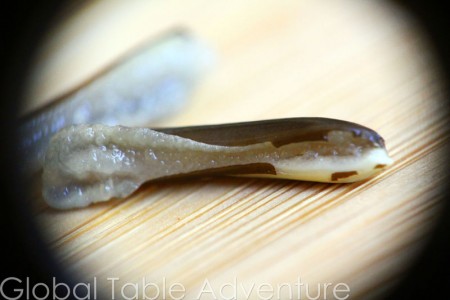 If you continue cooking the rice past the hot dog bun stage, it will soften enough to curl up into a rolly polly ball.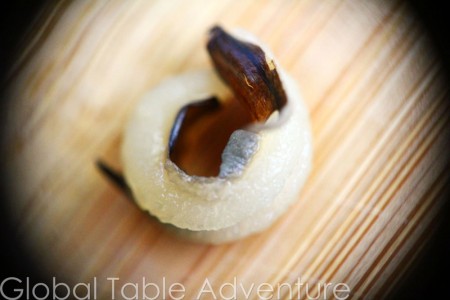 This is called the popcorn stage – softer yet and anything more than a few of these is generally considered overcooked.  Perfect for baby Ava who still doesn't have any side teeth.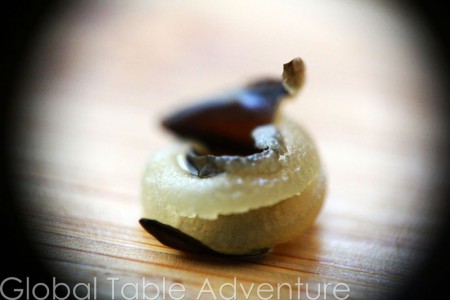 Other than a little cooking time, there's nothing to making Canadian Wild Rice! Try some, you'll love the nutty rice flavor.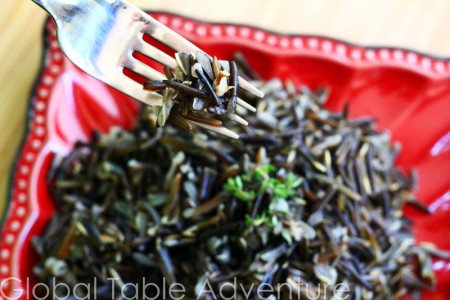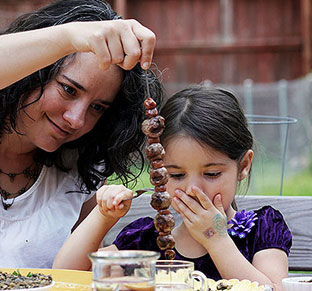 Hungry for more?
Be notified when National Geographic releases my memoir.
Simply fill in your details below.