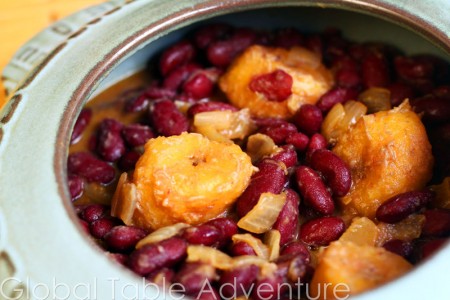 Serves 4
If you can make this African bean dish a day ahead, please do. The sauce will thicken and coat every millimeter of the beans with chili and onion goodness. Great side dish for a party!
Ingredients:
3 cups prepared red kidney beans (2 cans)
2 Tbsp red palm oil
1 onion, sliced
1 plantain, sliced
salt
1 tsp chili powder
2 cups water
Method:
1. Heat oil over medium heat, cook onion
2. Add beans, plantains, salt, and chili pepper. Cook for a minute.
3. Add water and simmer until plantains are cooked and about a 1/2 cup of liquid is left in the pan – 30 -45 min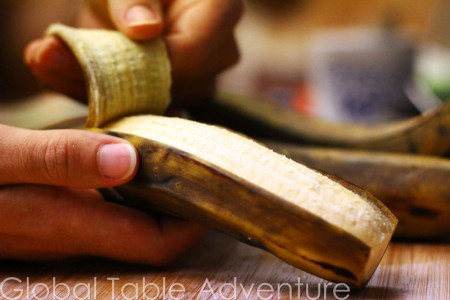 I chose a plantain with blackened skin. Unlike a banana, where darker skin indicates over-ripeness, blackened skin in a plantain indicates perfect sweetness with a little tooth – perfect for a short simmer.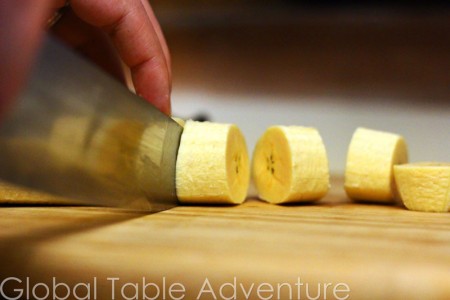 Always rinse canned beans. I bought "no salt added" to keep this dish low sodium.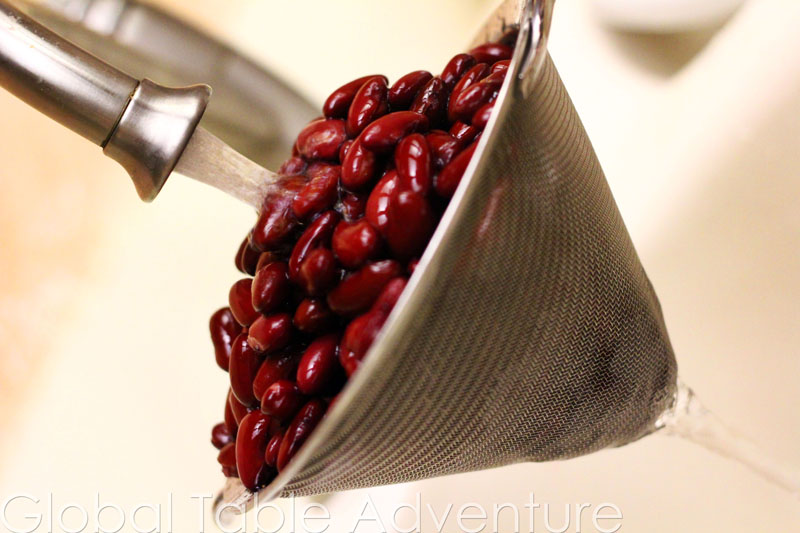 This photo flashes me back to spoonfuls of cod liver oil as a child. Luckily, red palm oil tastes nothing like fish.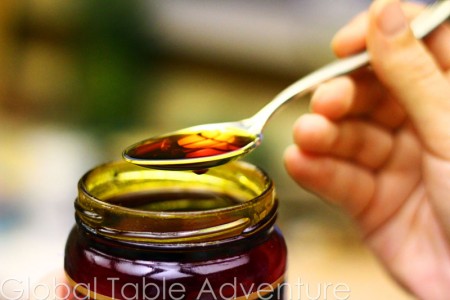 Heat up the oil with the onion.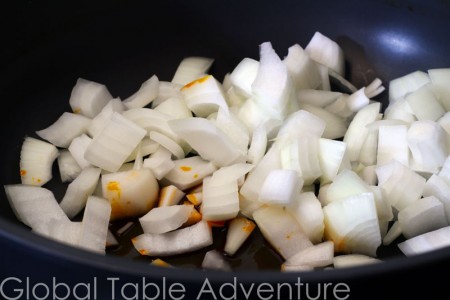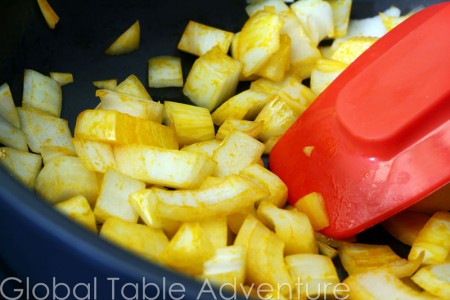 And once they cook down, add the rest.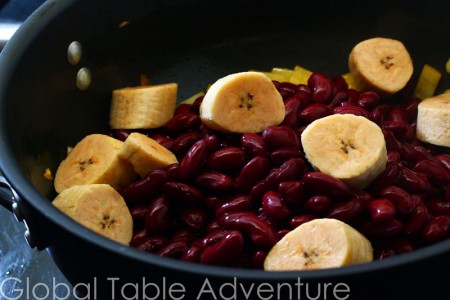 If you prefer a mild dish, add less chili powder – maybe half.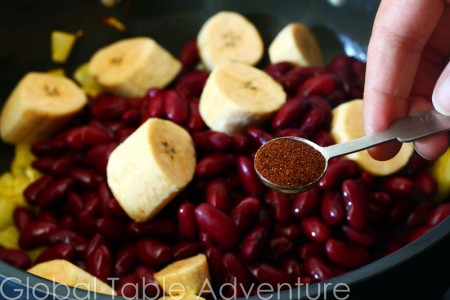 Water allows the flavors to meld.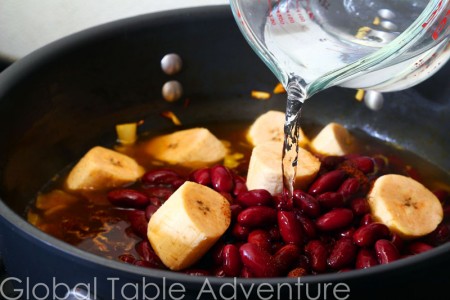 Everything breaks down into a wonderful mess. Yum!
This is one of my favorites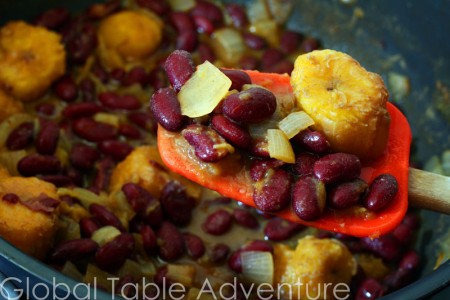 Serve with rice and fish.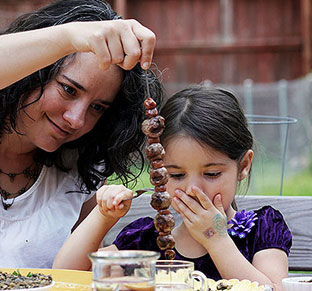 Hungry for more?
Be notified when National Geographic releases my memoir.
Simply fill in your details below.