What is Red Recado?
Red Recado is a seasoning paste used throughout Central America, particularly the Yucatan peninsula. The paste tastes strongly of annato and ancho chili powder, an earthy blend a little bit like paprika or saffron. However, because there are several other ingredients included in Red Recado, the flavor profile is much more complex and so totally different. Some say that chicken cannot be served in Belize without Red Recado. This week we're making "Stew Chicken" with our recipe for Recado.
If you order Recado online you'll find the seasoning comes in a pasty ball that gets dissolved into your cooking liquid.
My recipe is more like a wet mud mask. Hmm. That's not too appealing. Let's say it's more like super tasty red mud.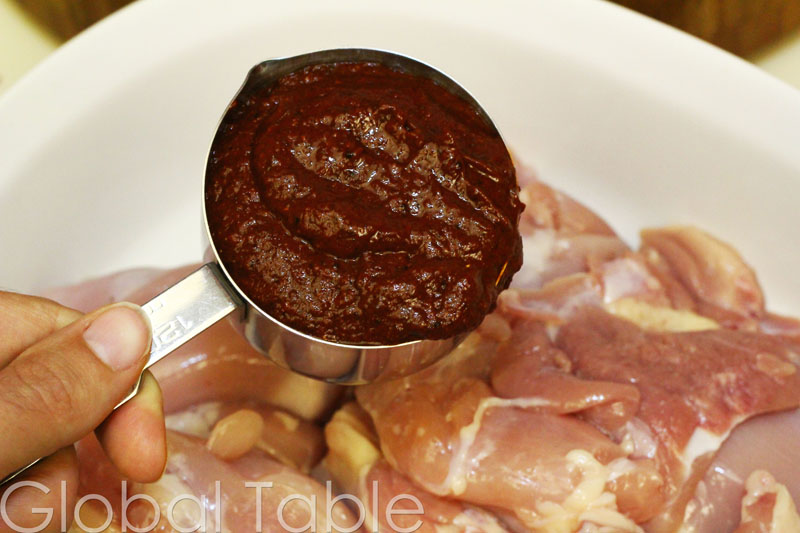 Warnings:
Annato is used as a dye in food, cheese, and clothing. Use caution when handling or you'll end up with stained fingers or permanently splattered clothing.
Recipe:
The three hard to obtain ingredients in Red Recado are annato seed, Mexican oregano, and ancho chili powder. I found all three of these ingredients at my local Whole Foods. You will also be able to find them at latino grocers, most likely for a better price.
Ingredients:
2 Tbsp annato seeds
1/2 cup hot water
5 garlic cloves, skins on
1/2 large white onion, sliced thick
1 tablespoon dried Mexican oregano
1 teaspoon freshly ground allspice
1 1/2 teaspoons freshly ground black pepper
1/2 cup ancho chile powder (about 2 ounces)
1 Tbsp coarse salt
1/4 cup cider vinegar
1 cup fresh orange juice
Method:
1. Soak annato seeds in hot water overnight.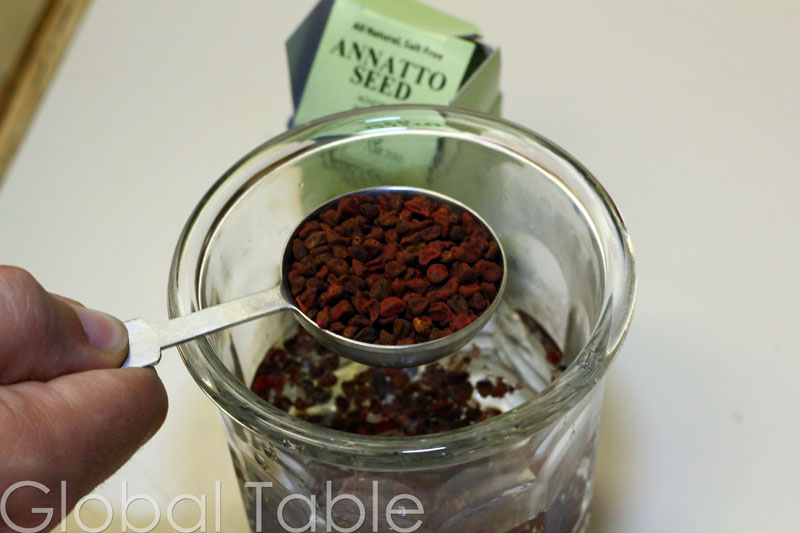 2. Toast garlic and onion in a dry skillet over medium-low heat for about 30 minutes, or until soft and slightly browned. Move pieces around and separate onion pieces as it cooks.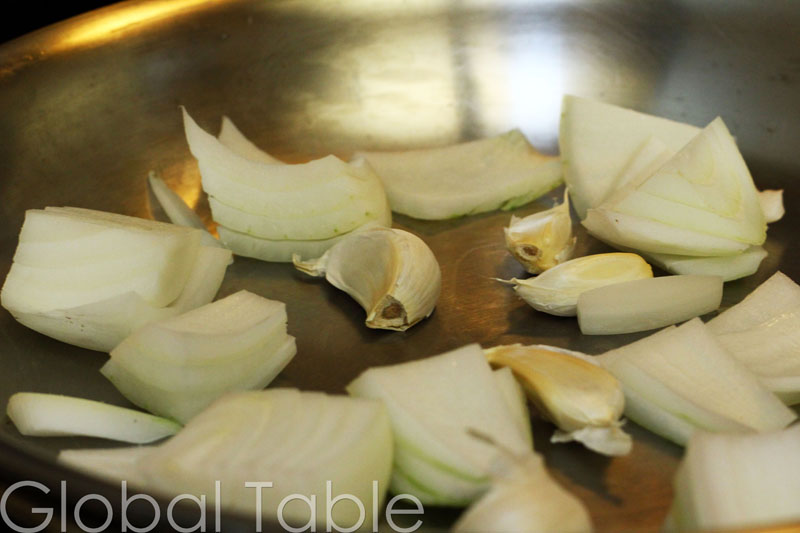 3. Right before removing from heat, add Mexican oregano and toast for 2 minutes. Let cool slightly so that you can remove skins from garlic.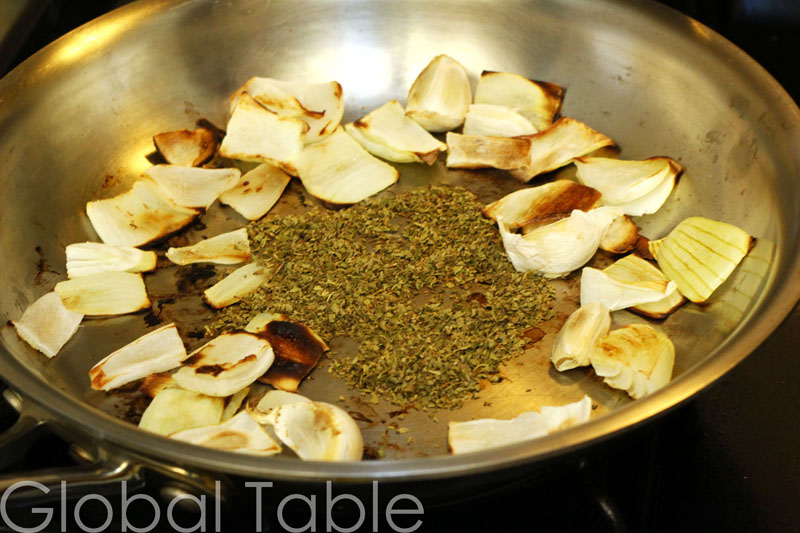 4. Add all ingredients to a food processor or blender. Blend until smooth. It will thicken up into a paste after about a minute of blending.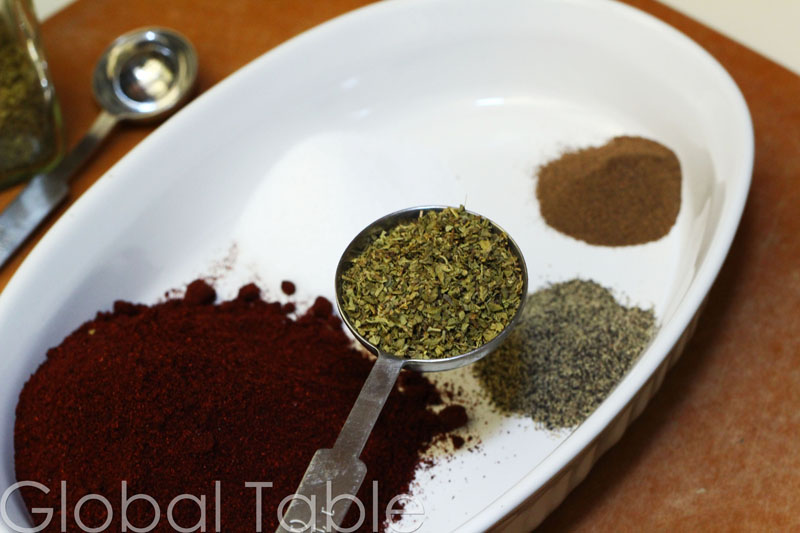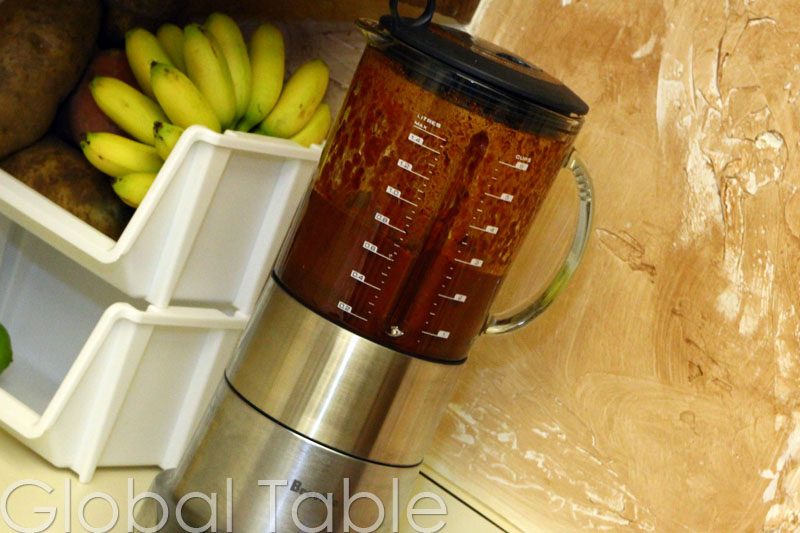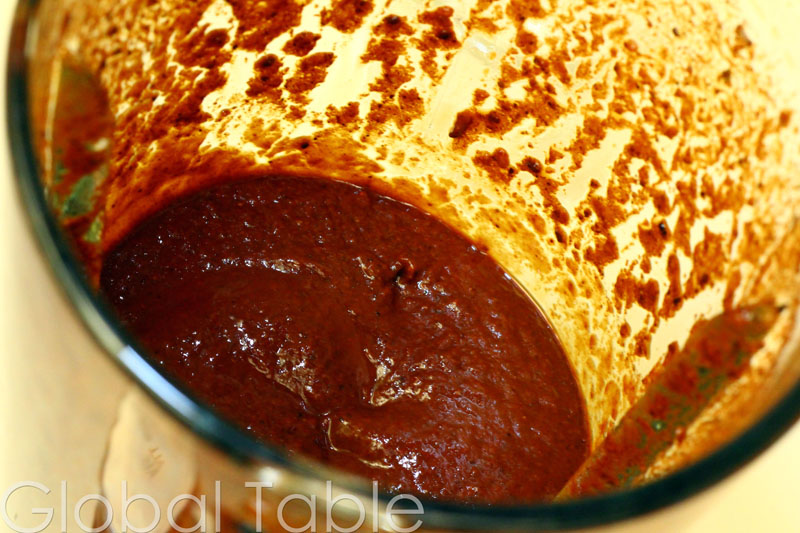 Uses:
Use Red Recado as a marinade for chicken, beef, and fish. Then either stew, grill, or roast.
Here's our Stew Chicken marinading in the Red Recado… it's gonna be tasty!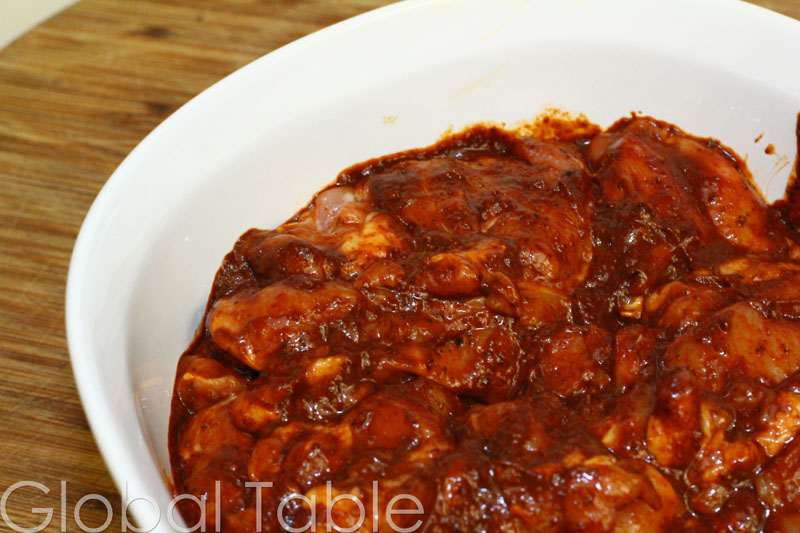 Video
Here's a video an example of a complex Stew Chicken, filmed on location in Belize.. the recipe is only complex in that it contains many more ingredients than a Belizean Stew Chicken requires. Many people just include onion, chicken, and red recado!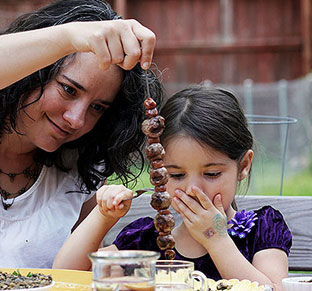 Hungry for more?
Be notified when National Geographic releases my memoir.
Simply fill in your details below.