About the Sacher Torte:
The Sacher Torte is shiny chocolate sponge cake layered with apricot jam from Austria. The cake was invented 175 years ago by 16-year old Franz Sacher. Many years later, his son opened the Sacher Hotel. You can still order this gorgeous cake from their web site.
They ship around the world! Go take a peek. Gosh, they are beautiful!
The cake was designed to impress the uber-rich, but word spread and various establishments tried to imitate the cake. Most famously, one copy cat resulted in a seven-year law suit between the Sacher Hotel and Demel's Cafe. Sacher won and the rest is history.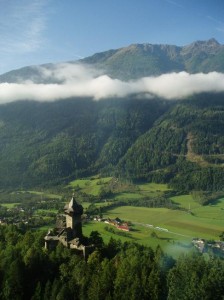 Fun Farming Facts:
– Only 17% of the land is farmable (because of the mountains) but Austria grows more than 90% of its own food.
– Main produce includes apples, pears, plums, peaches, grapes, beets, corn, barley, potatoes, rye, and wheat.
– A local harvest ritual includes parading cows through town:
"Dairy farmers in part of Austria dress up their cows as a way of telling their neighbors they have had a good harvest. When harvest time is over, they make headdresses of flowers and put them on their cows."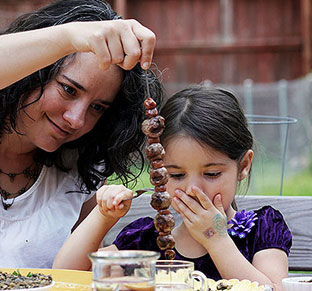 Hungry for more?
Be notified when National Geographic releases my memoir.
Simply fill in your details below.