Although I could not find a lot of information on Antigua and Barbuda, I still learned many interesting things this week (and had particular fun learning about Rodonda).
1. The National Fruit is the black pineapple, a small sweet pineapple that is grown on the main island.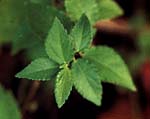 2. The National Weed is the "widdy widdy." The widdy widdy was eaten by slaves in a dish called Popololo. The high protein weed becomes slimy when cooked and is a known laxative.
3. Antigua was used for sugar cane cultivation, while soil impoverished Barbuda was used for cattle rearing.
4. The two main islands are a few hours apart by boat.
5. Theycall bananas… figs
6. Food related sayings from Antigua Museums:
Back can wait, but not belly.
Bellyful bruk pot.
Bellyful man tell hungry man 'Keep heart buddy'
Better man belly bus' than good food waste.
Buy you' own n'yam (food), n'yam according to you' pocket.
Every day a fishing day,but no other day a catching day(Tings not always bright)
Every good fungi no meet good pepperpot (Not every person meets a suitable companion)
Hungry belly an' full belly no' walk one pa.
If you can't get turkey, satisfy with cock chicken.
Lil pepper burn big man's mout.
Nonsense man eat soup wid fork,rice wid pin, eat parch corn an' lik' him finger.
Rice what bubble in de pot, lie flat on de plate.
Some whiskey burn you pocket, some yo troat.