Today I am sharing two Albanian music videos. There really is no comparison because one is folk music and one is pop, however they will give you a taste of the variety the country has to offer.
Albanian folk music from 1945:
This is old school. I find it totally electrifying in a "I like to watch old movies" kind of way.
Albaninan pop music from today:
I can't really get past the rolling around on bathroom floors and the revealing costumes.
PS. The answer to yesterday's quiz: Mother Teresa! Congrats to those of you who guessed correctly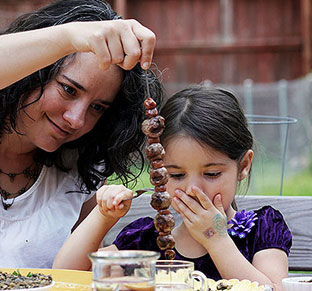 Hungry for more?
Be notified when National Geographic releases my memoir.
Simply fill in your details below.