Makes about 1  1/4 cups sauce
When allowed to sit for an hour (or best overnight), this sauce strikes the perfect balance between garlic, mint and lemon juice. Even those who generally avoid mint will be won over by this sauce.
Ingredients:
1 cup plain yogurt
3-4 cloves crushed garlic
2 Tbsp lemon juice
2 Tbsp minced fresh mint
2 Tbsp Olive Oil
Method:
1. In a small bowl, combine all ingredients. Let chill for at least an hour to let the flavors meld. If the mixture separates, simply stir together to recombine.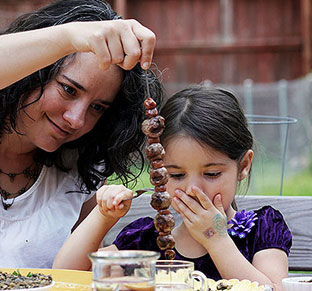 Hungry for more?
Be notified when National Geographic releases my memoir.
Simply fill in your details below.