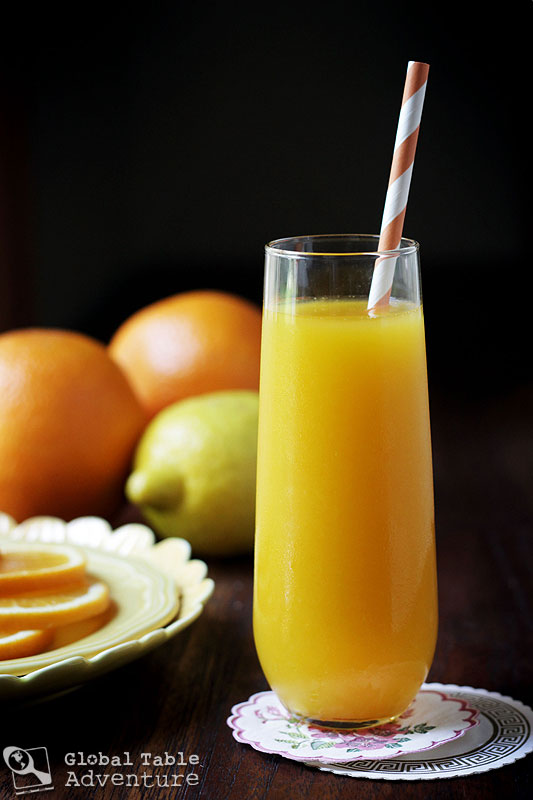 Orange juice is a hardworking breakfast drink. When everyone else in the house is still rubbing the sleep out of their eyes, orange juice is waaaay perky. It contains enough joy to put coffee out of business.
But what if you had something a little more fancy to offer your family (or guests) in the morning?
Orange juice with a splash of orange blossom water is a direct inspiration from the United Arab Emirates (and all over the Gulf), where hosts offer guests orange blossom water & orange juice syrups to their guests.  The orange blossom water adds a floral note – a bit of  perfume-laden romance – something which is often sorely lacking in the early morning hours.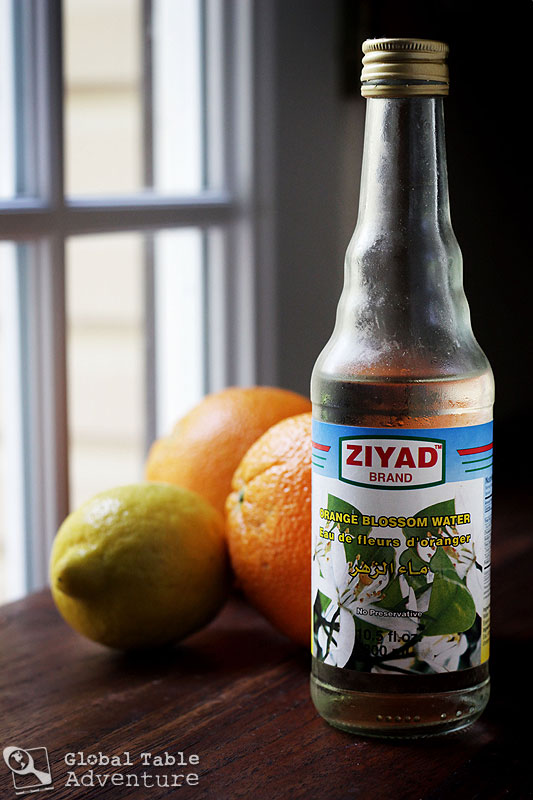 If you'd like to get extra fancy, squeeze in a few drops of lemon juice. That'll brighten up the flavor even more.
There's really no recipe… start with a 1/4 tsp orange blossom water per cup of OJ, and add more to taste. I suggest you use the best orange juice you can find. If you can't squeeze your own, consider buying fresh squeezed or at least a juice with pulp.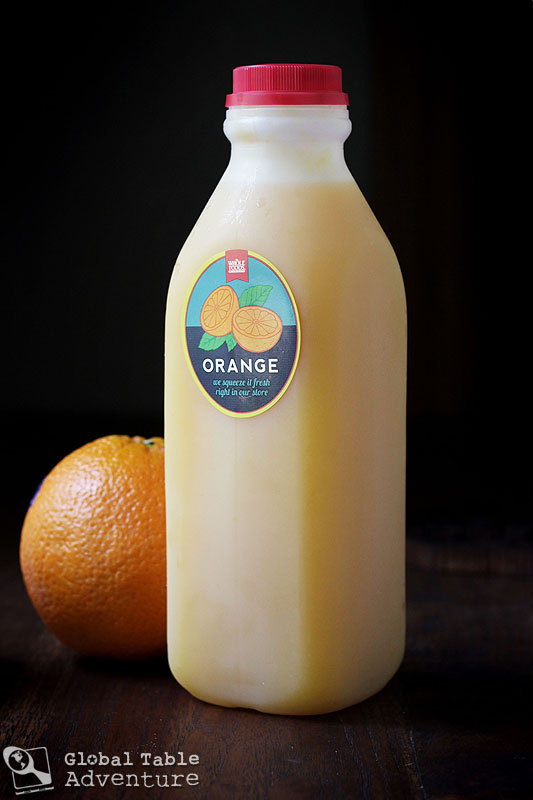 Also, consider adding rose water instead of orange blossom water, for a fun variation on the same drink (and what about Orange Blossom Mimosas? Hello.)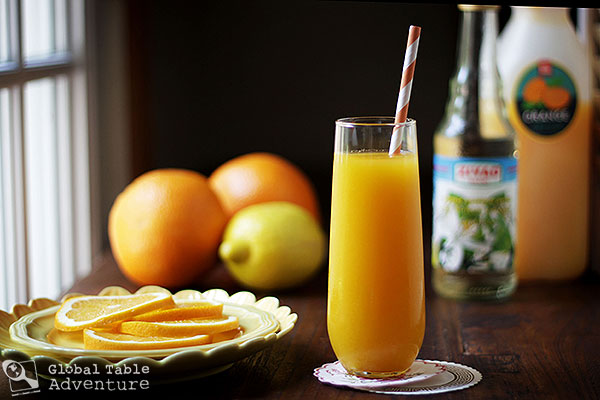 Here's to a happy Friday and an even happier weekend.
I hope your stovetop travels take you somewhere awesome!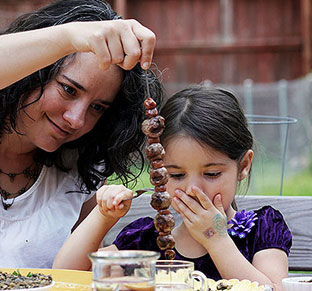 Hungry for more?
Be notified when National Geographic releases my memoir.
Simply fill in your details below.