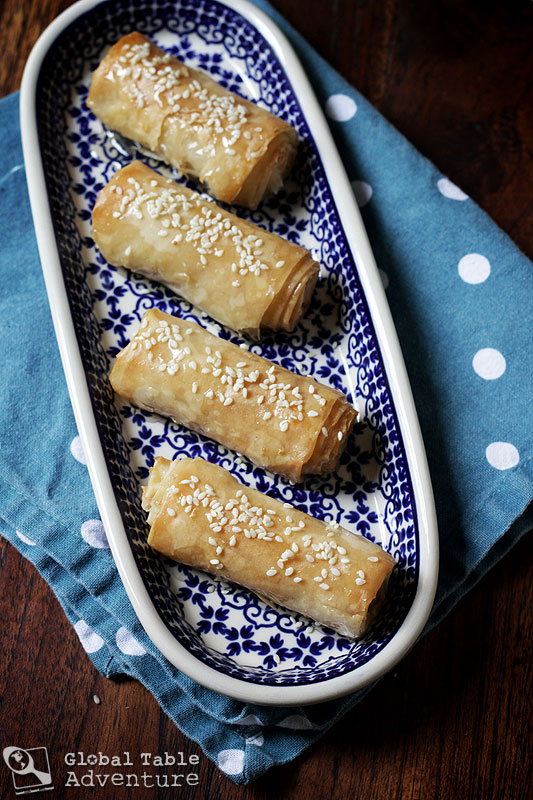 Every wedding, every baby shower, every birthday… every party… needs a smile. And by that, I mean, something that is delectable, not just to the spirit, but to the heart. Perhaps it's an epic DJ known for Bollywood Dancing.
Or perhaps it's something as simple as a platter of Tunisian cigars, filled with crushed almonds, honey, orange blossom water, and cinnamon…Oh, and there's a fair kiss of melted butter on them, too.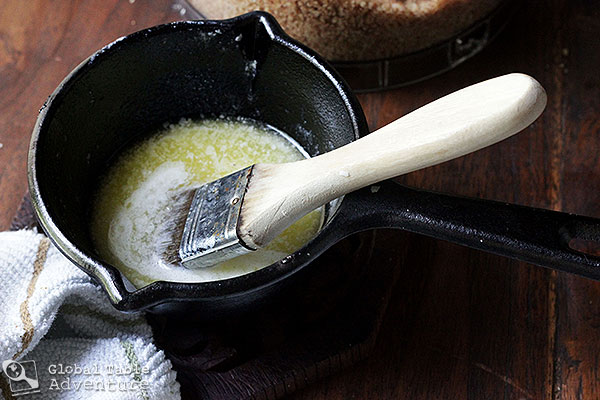 These cigars are rather like baklava, but the orange blossom water makes them more floral, in a dreamy sort of way. The sticky, sweet mixture is guaranteed to get you and your guests licking their fingers.
There will be murmurs and smiles.
"What is that," they'll ask. And you know they'll be talking about the orange blossom water. So fragrant, yet so delicate.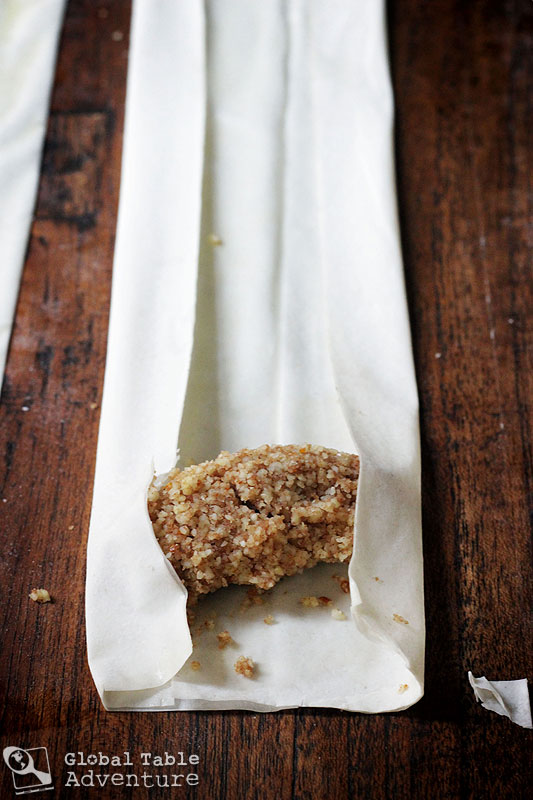 Around the world, the word "samsa" is used to describe many, many different filled pastries, from meats to sweets.
In Tunisia these are samsa.

Every, last, glistening morsel is yours for the taking.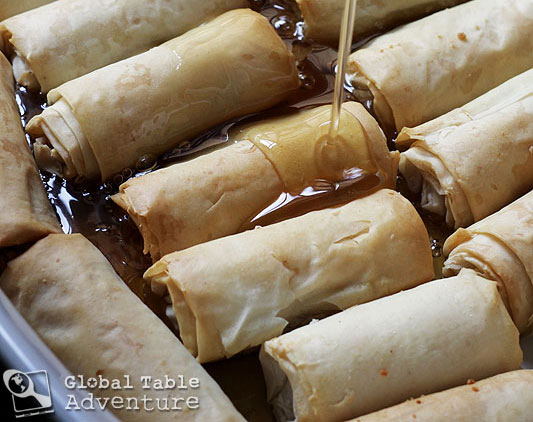 Important note: Thaw the filo dough according to package instructions before attempting recipe. Usually this is overnight in the refrigerator, then set out for an hour or so to come to room temperature.
Makes about 32
Ingredients:
For the syrup:
1 cup sugar
1/2 cup water
1/2 cup honey
the juice of 1 lemon
1 Tbsp orange blossom water
For the filling:
1 lb slivered almonds
the zest of 1 orange
2 tsp cinnamon
2 Tbsp orange blossom water, or as needed
1 lb frozen filo pastry, thawed overnight in the refrigerator
1 cup melted butter
1/4 cup sesame seeds
Method:
Say hello to our little honey bear… she just got back from  a trip to Tunisia, and she's here to show you how samsa are made.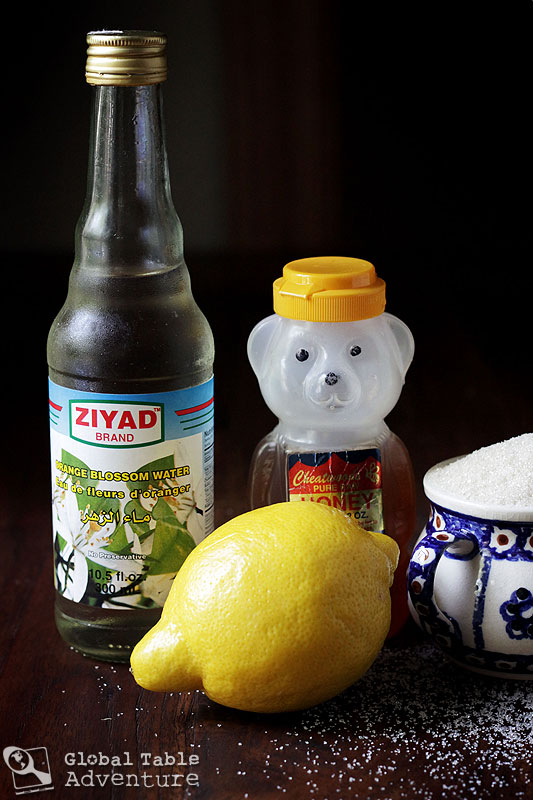 1. Make the syrup:
Heat together the water and sugar for about fifteen minutes. Remove from heat and stir in the honey, lemon juice, and orange blossom water.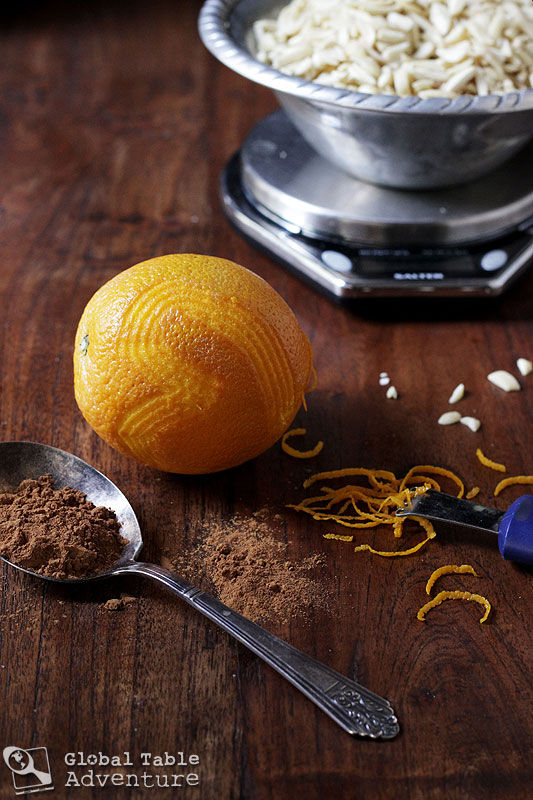 2. For the Filling:
In a food processor, blend together the almonds, orange rind, and cinnamon. Pour on the orange blossom water and continue pulsing until the mixture begins to bind together. Test by pressing a spoonful in the palm of your hand. If it sticks together (mostly), then you're in business!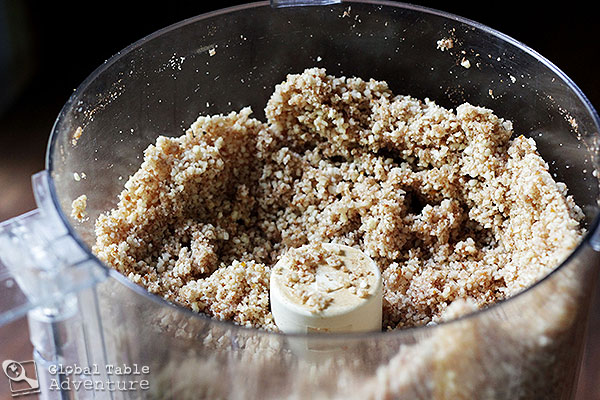 3. Assembly:
Preheat the oven to 350F.
Unwrap the thawed filo dough and set on table. Keep covered with a dishtowel while you work, so it doesn't dry out.
Gather 2 sheets of filo dough and lay them landscape-style on a clean work surface (they should be stacked on top of each other). Brush liberally with melted butter. Cut in half. Then cut in half again. You'll end up with four pieces.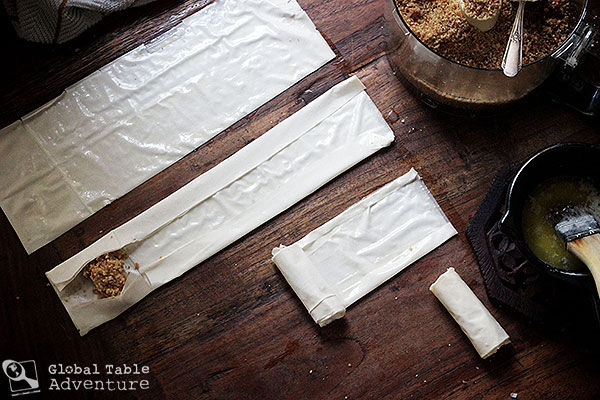 Gather a spoonful of the filling into your palm, press together, and lay at the bottom of one of the strips. fold over the sides and brush the folded sides with butter again. Roll up. Brush all over with butter. Place on cookie sheet. Keep working in this way until the cookie sheet fills up.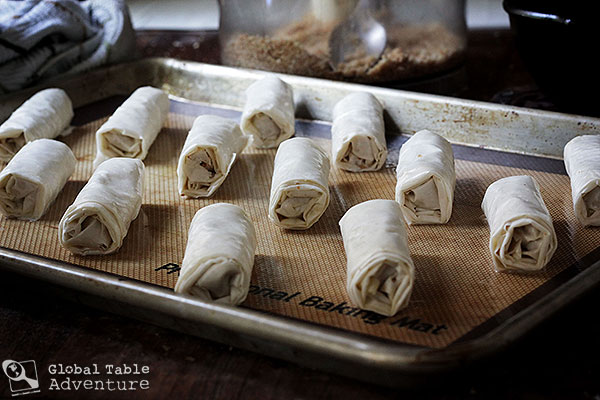 Bake for 15-20 minutes, or until golden brown.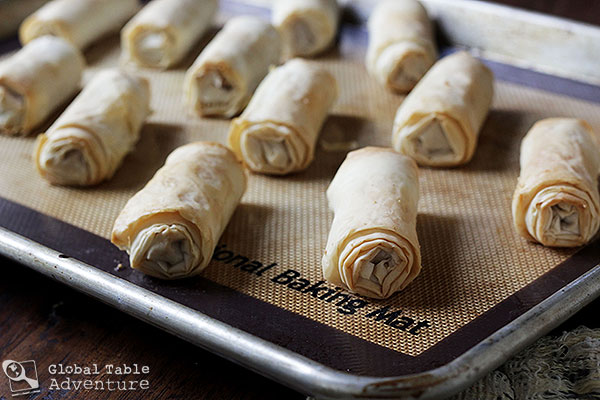 Option 1: Place in a casserole like a lasagna pan. Pour on the syrup. Let sit 10-30 minutes, depending on how sweet you'd like samsa. Turn once halfway. The cigars will absorb much of the syrup, but not all of it.
Option 2: leave the syrup in the pot and dip the samsa into it, one by one, for a few moments, or as desired.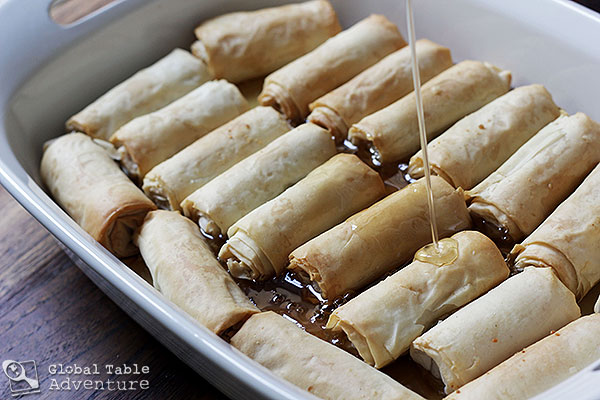 Sprinkle with sesame seeds before serving.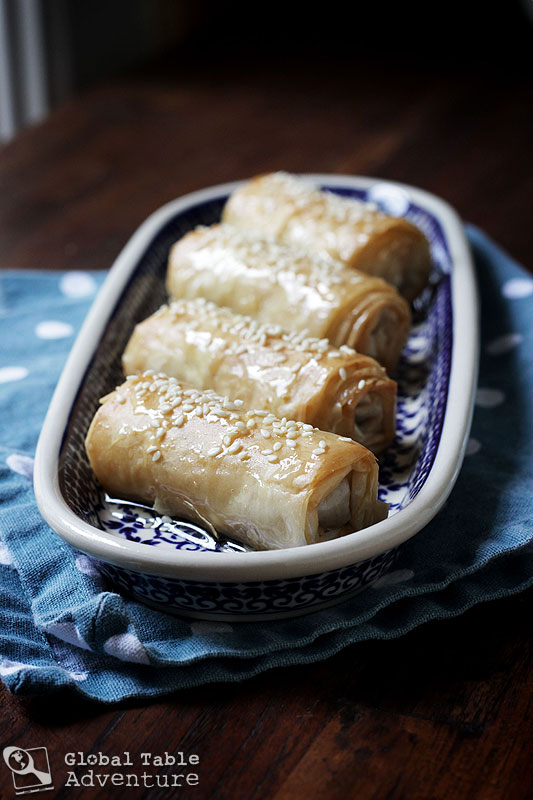 Enjoy with a sprinkling of sesame seeds and a smile in your heart, perhaps while overlooking something spectacular…
Are you in?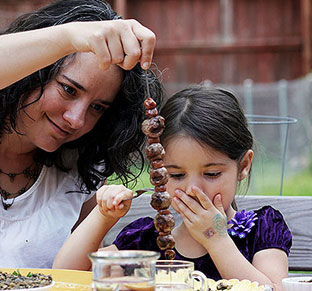 Hungry for more?
Be notified when National Geographic releases my memoir.
Simply fill in your details below.