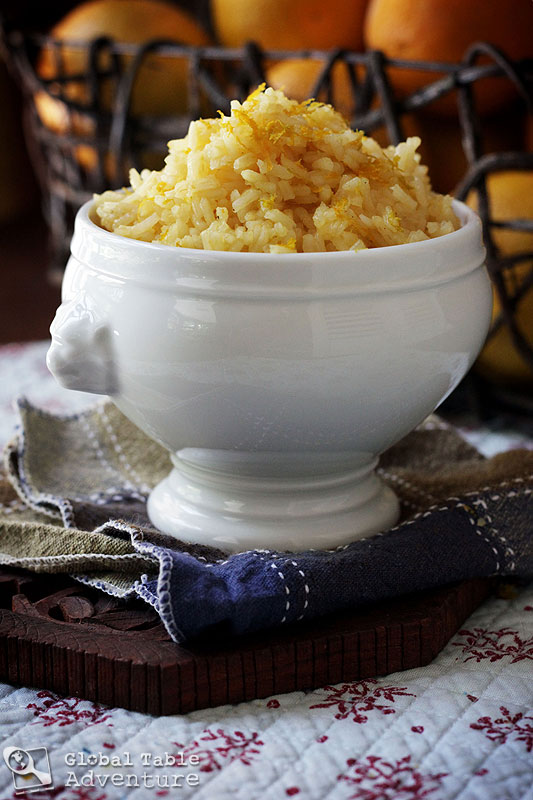 In Trinidad and Tobago they say "Don't pick fruits after 6 p.m., the tree is sleeping."
I'm not exactly sure what the tree would do to retaliate if you interrupt its sleep … but I do know that when I don't get my sleep, I'm not only gruffy, but I can' t focus on anything. I'm so tired that my work suffers. I pout. I play with my hair. I pace rooms. I can't bear fruit, so to speak.
So.
Let's avoid picking fruit from the tree after six, both literally and figuratively.
Instead, let's enjoy fruit in our rice. I first read about orange rice in The World Cookbook for Students. Apparently, this is a popular side dish in parts of Trinidad and Tobago. And for good reason.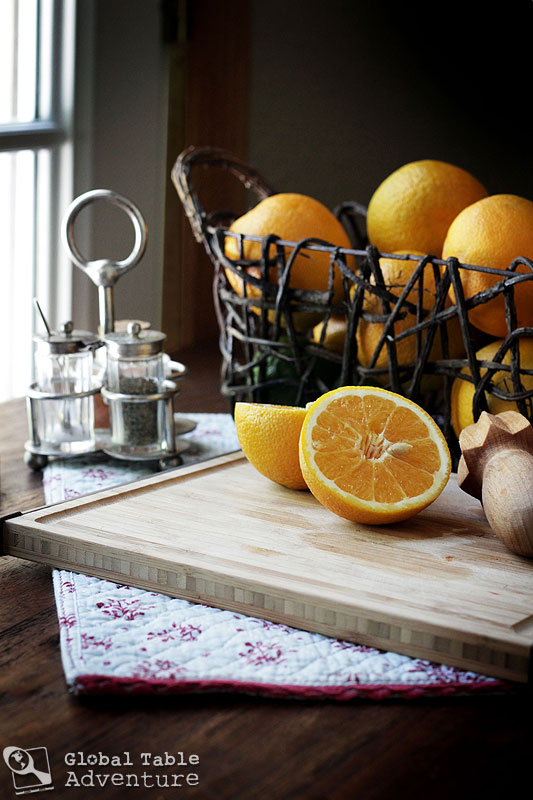 When cooked with orange juice, rice becomes sweet, tangy, and makes the perfect complement to spicy food.
Now. There is nothing subtle about replacing all the water with O.J., so if you'd like to start off with something more mild, try using half water (or broth) and half O.J.
A few other ideas: consider adding thyme, green onion, or cilantro for seasoning and/or garnish. It'll take the rice to the next level.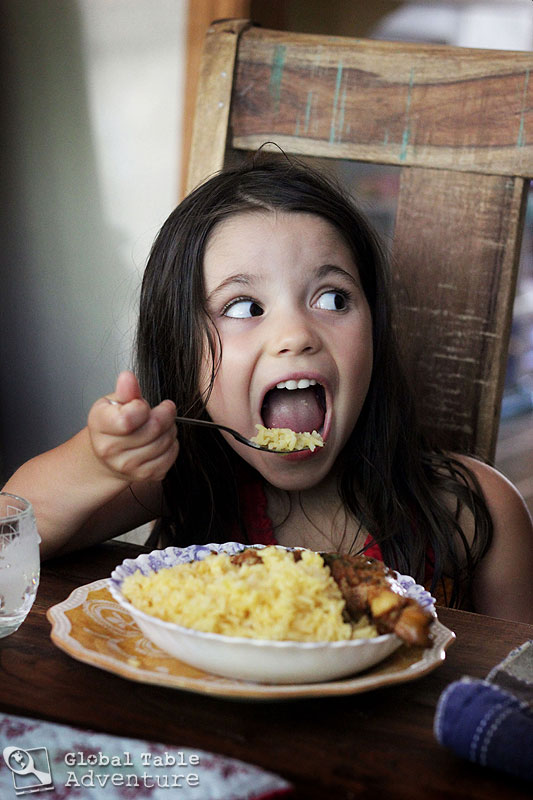 Serves 6-8
Ingredients:
4 cups fresh orange juice with pulp
2 cups rice
2 Tbsp butter
freshly grated orange peel, for garnish
Method:
Let's create a sea of orange…
First step?
Juice a mountain of oranges or… keep it simple and use O.J. from the bottle (with pulp, please).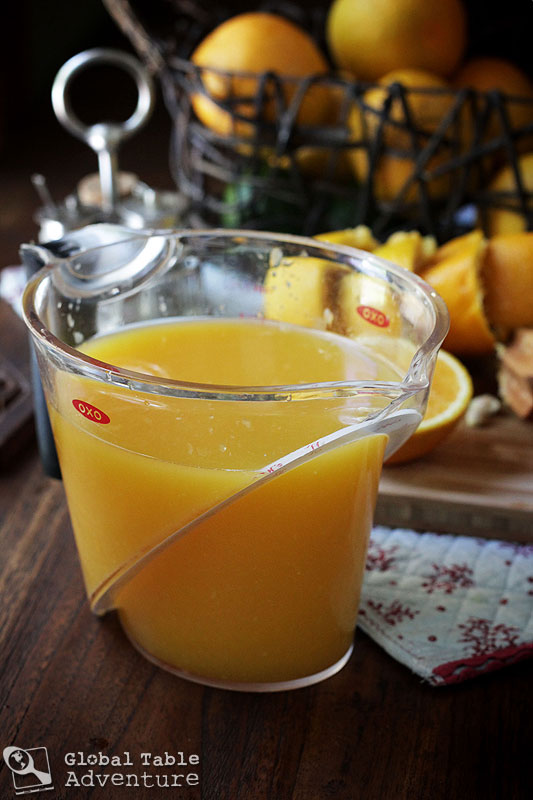 Next, melt some butter in a medium saucepan and stir in the rice. Cook several minutes over high heat until the rice is very hot.
Meanwhile, season with salt and pepper. Don't be shy! How much salt you add makes the difference between flat rice and rice nirvana.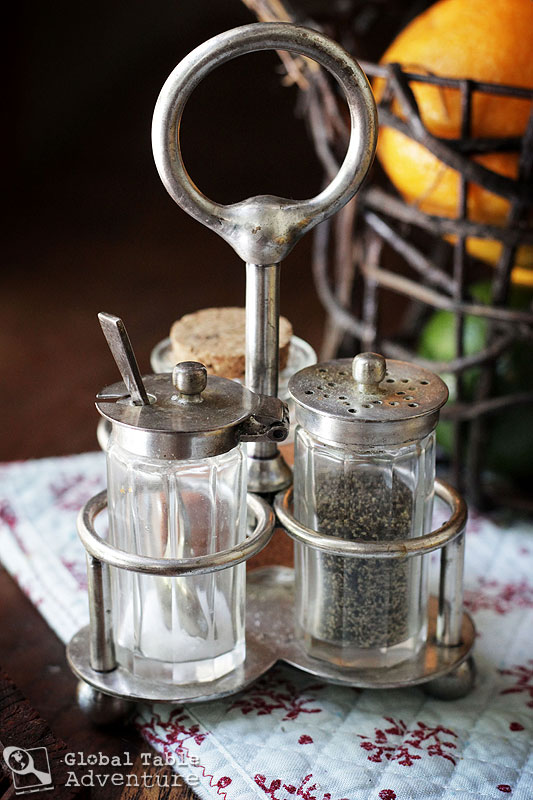 Next, pour on the O.J.  If you warmed the rice long enough, it will sizzle and sputter as the liquid hits the hot grains. Bring the mixture to a boil. Reduce to a simmer, cover, and cook until all the liquid is absorbed. This will take longer than regular rice because we made it with O.J. instead of water. Mine took 25+ minutes, but cooking times may vary.
NOTE: If you use 50% OJ and 50% water, cooking time will be more like 16-20 minutes.
Remove from heat and let sit another ten minutes.
Meanwhile, daydream your way to a glorious spot in Trinidad and Tobago.
Perhaps an orange one.
When you return, uncover the rice, fluff and serve with a little grated orange zest or perhaps a sprinkling of green onion, cilantro, or thyme.
Yum.
What else can be done with orange juice? I have another half gallon to use up. Ideas?
P.S. Orange you glad it's Friday?! (I know, I know)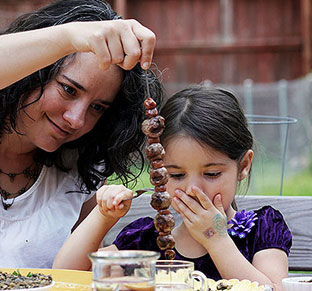 Hungry for more?
Be notified when National Geographic releases my memoir.
Simply fill in your details below.