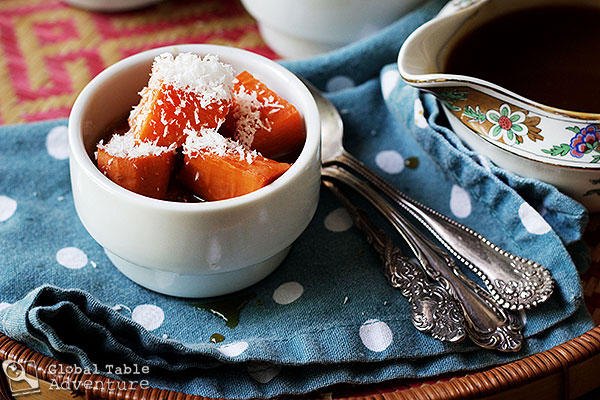 I love necklaces. The bright stones add a splash of color and fun to my generally plain-Jane outfits. Seeing as I don't general have time to put on makeup, necklaces are the one and only way to brighten up my look. To make it look like I tried.
Well, today, we're getting a taste of how the islanders in Tonga dress up dinner. In short? Sweet potatoes meet coconut caramel sauce – a vivid display of orange, white, and golden brown.
Sweet potatoes and coconut grow easily in the Pacific, making this dish ubiquitous in Tonga. In fact, from what I read, this coconut caramel sauce is on everything in Tonga, from dumplings to taro.
Instant goodness.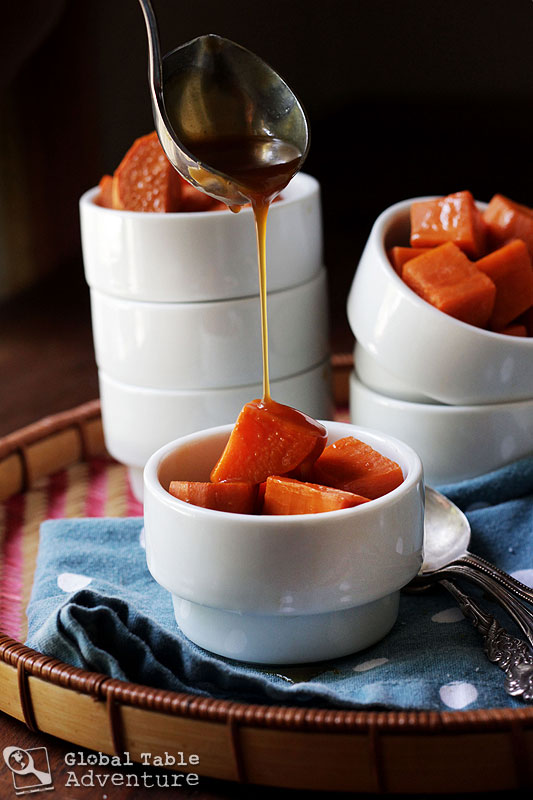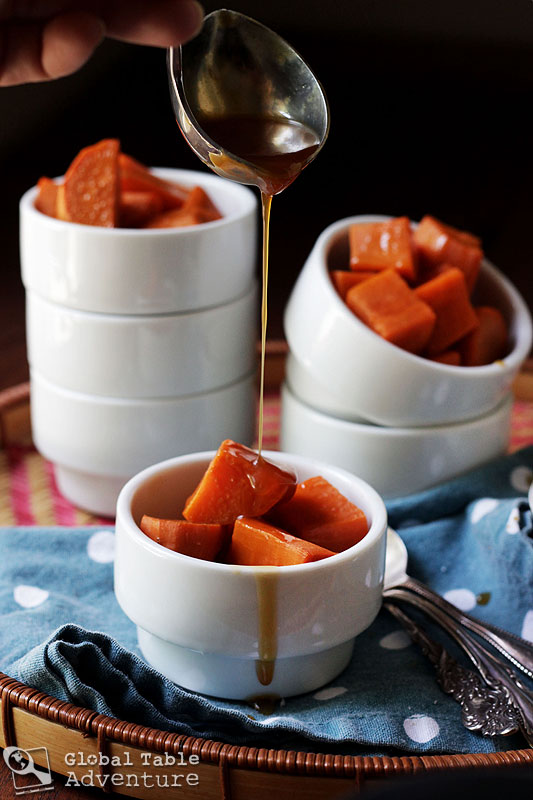 The caramel is just sugar and coconut milk (yay, for an accidentally vegan caramel sauce!). The coconut milk gives the caramel a depth of flavor butter can't touch. It's just so tropical. So dressed up.
TIP: You can substitute boiled taro, or even boiled dumplings, for the sweet potato in this recipe.
Ingredients:
2 lbs sweet potatoes (about 2-3)
For the sauce:
2 cups sugar
1, 15 ounce can coconut milk (1 3/4 cup)
Garnish:
Coconut flakes
Method:
Peel and cube the sweet potatoes. Steam until tender, 10-15 minutes for 1 inch pieces.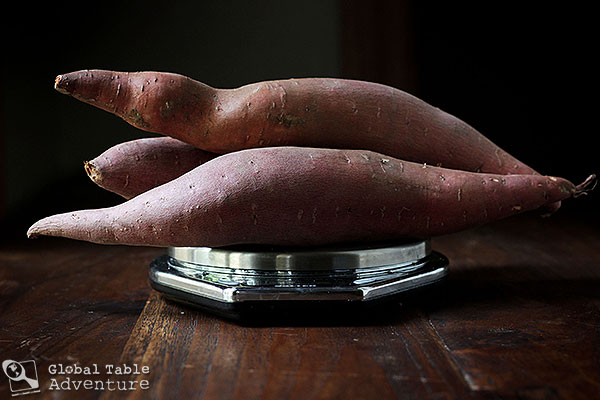 Meanwhile, heat up the sugar in a saucepan over medium-low until it begins to turn golden brown (about 4-7 minutes). Stir frequently. Once it melts, things move fast and it can quickly go from golden to burnt (and from sweet to bitter), so watch closely.
TIP: Have the can of coconut milk open and ready to pour on. Watch out, since the liquid will splatter as it hits the hot sugar.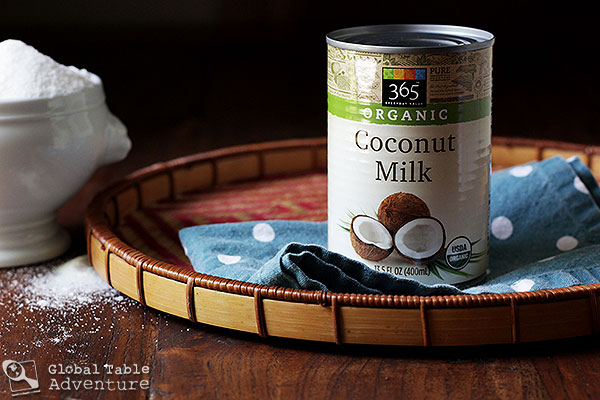 Pour on the coconut milk. Stir the mixture together and cook for about 15 minutes, until thick.
Pour over the sweet potatoes, garnish with coconut, and serve immediately.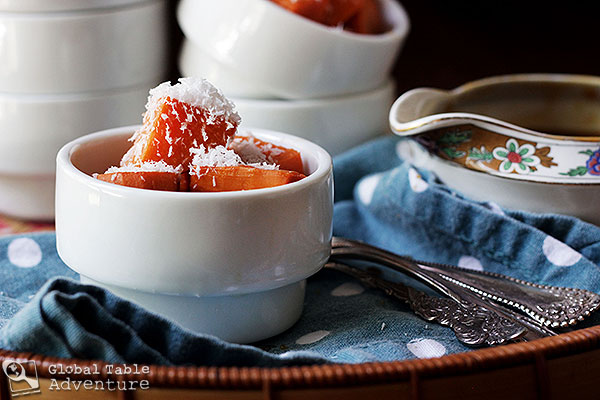 So what do you think? Would you make this instead of regular candied sweet potatoes at Thanksgiving?  Why or why not?
P.S. Save any extra caramel sauce for ice cream. You'll be glad you did!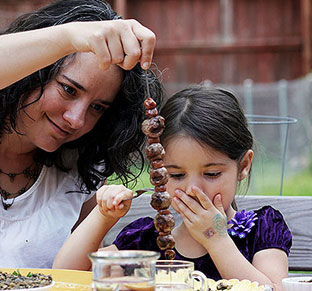 Hungry for more?
Be notified when National Geographic releases my memoir.
Simply fill in your details below.