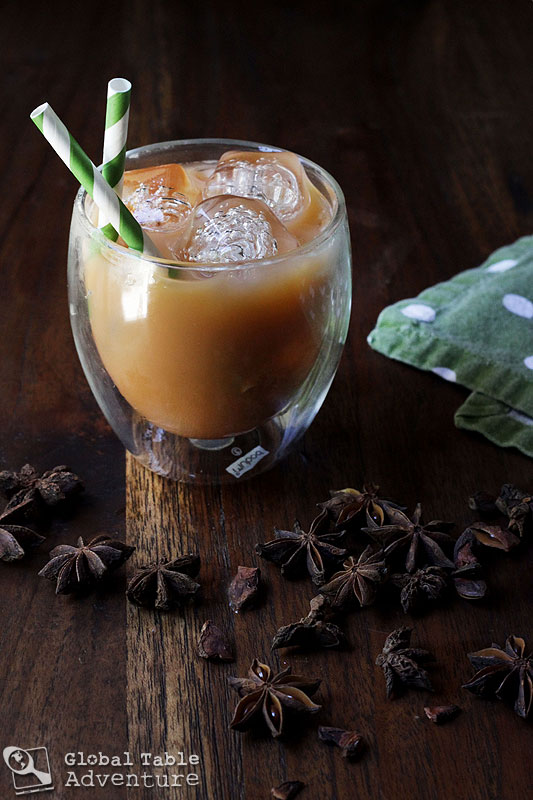 There's nothing sweeter than a good love story; and there's no love story more refreshing than Thai Iced Tea. This is the love story of extra strong Ceylon tea, brewed until deeply blushing.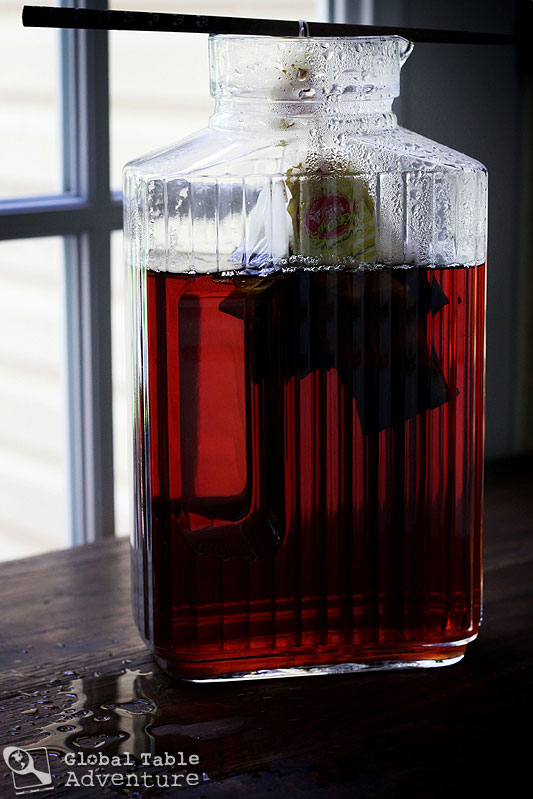 The rouge dissolves like a faint, as sweetened condensed milk swirls into the mix.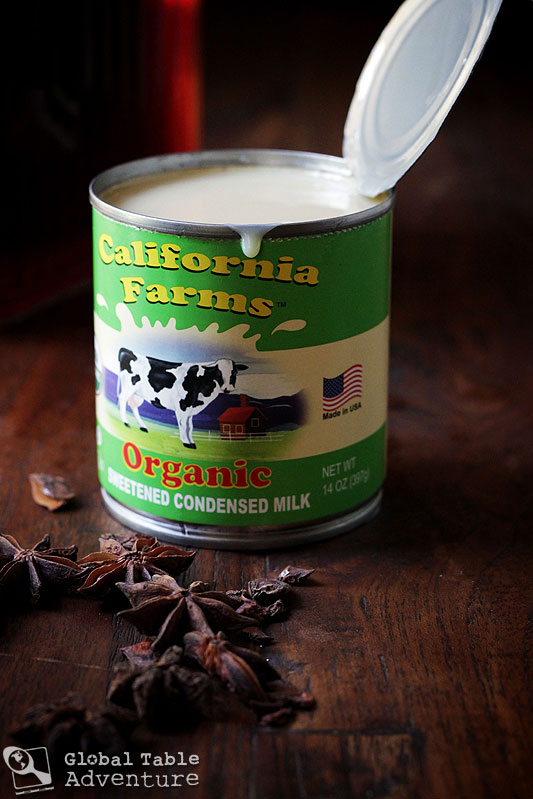 If you think that's all there is to Thai Iced Tea, you'd be half right.
For many people, that's all they desire.
But every love story needs a little spice, so today we're going the extra mile, by including one of the little optional additions that give each pitcher ultimate romance … like a few stars, to brighten the mood.
Star Anise glitter as brightly as any in the sky…  don't you think?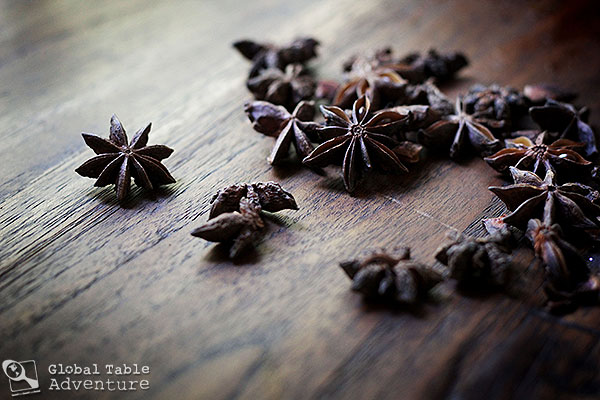 This is a drink that will cool you after a bite of spicy Thai food. It will calm you after a stressful day.
And, if you sweeten it as much as they do in Thailand, it just might make your eyes pop out.
In a good way.
Note: Some people like to add orange food coloring, while others keep it au naturel. The choice is yours!
Makes 1 1/2 quarts
Ingredients
8 Ceylon Tea Bags
4 star anise pods
6 cups boiling water
1/2 cup sweetened condensed milk, to taste (I suggest 1-3 Tbsp per 1 cup serving, though of course you could add quite a bit more)
Method:
Before we begin, remember this Thai proverb:
"The sweetness of food doesn't last long, but the sweetness of good words do."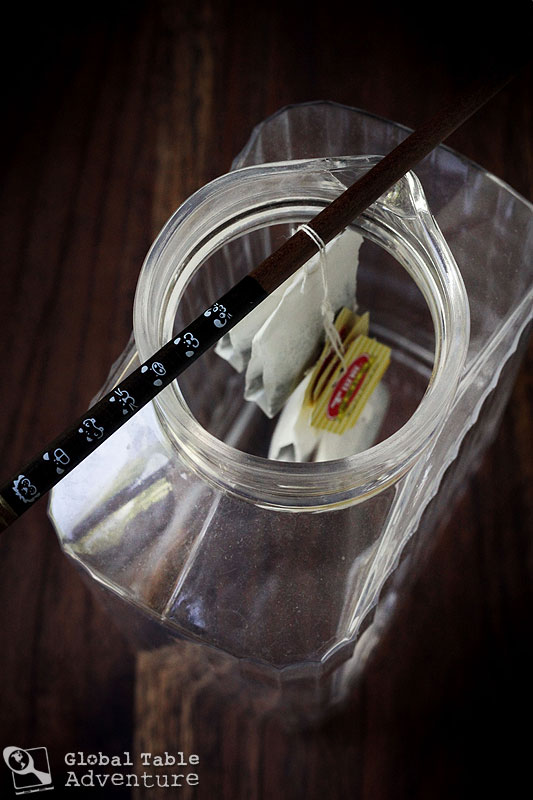 Brew tea with anise pods and boiling water. Let sit for about an hour, until mostly cooled, then strain out the tea and anise.
Stir in the sweetened condensed milk. Refrigerate until very cold (at least a few hours), then serve over ice.
There's only one thing left to do.
Sip in a shady spot, with a dreamy sort of view.
Thanks, Thailand.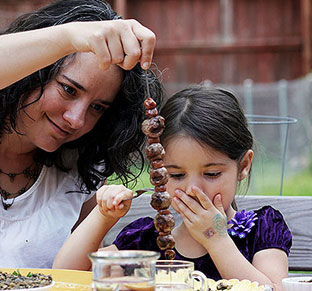 Hungry for more?
Be notified when National Geographic releases my memoir.
Simply fill in your details below.