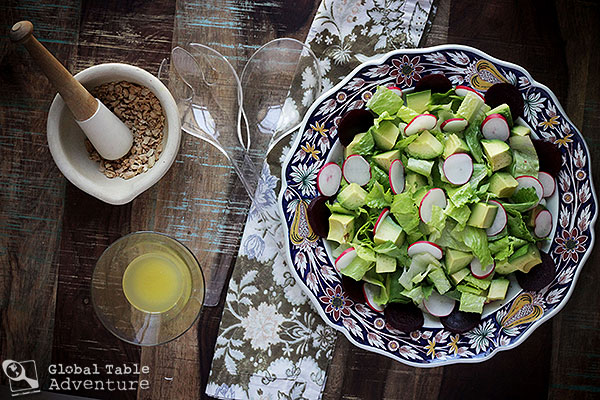 Swaziland's swooping slopes are dotted with crops; it is here that the Swazi grow the freshest produce, from sunshine yellow lemons, to buttery avocados. With farming of that caliber, it should come as no surprise that Swazi Salads are especially grand.
This is not to say they are carefully composed salads. (Most things that are careful, aren't nearly as delicious.) No, these are simple, heaped piles of chopped veggies. But you can get them on the side of even the most humble plate of beans, which counts for, well, everything.
There's no elaborate dressing, save, perhaps, a squeeze of lemon juice and fresh grated ginger. Croutons? Forget it. The crunch you seek comes from a handful of crushed peanuts and the crisp bite of a sharp radish.
Feeling bold? Add minced hot peppers to that lemon juice.
Fresher and brighter is the name of the game.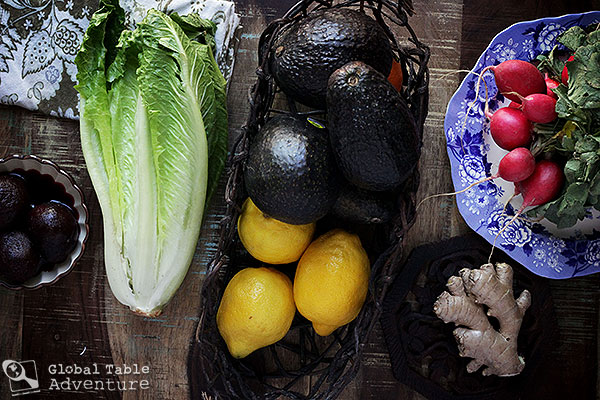 So what's in a Swazi Salad?
Every time I looked up Swazi salads, I happened across some combination of avocado, lettuce, onion, and beets.
Beets were everywhere: red heaped piles of shredded beets, beet jelly with corn in it, sliced beets. Just look at this Swazi Food Recap.
I also found a fun avocado and radish salad topped with a squeeze of lemon juice, fresh grated ginger, and crushed peanuts from The World Cookbook for Students.
In the spirit of salads everywhere – the "toss what you have together"variety – I combined the ideas and came up with a beautiful, nutritious salad, or "Slaai" as they call it in Swaziland.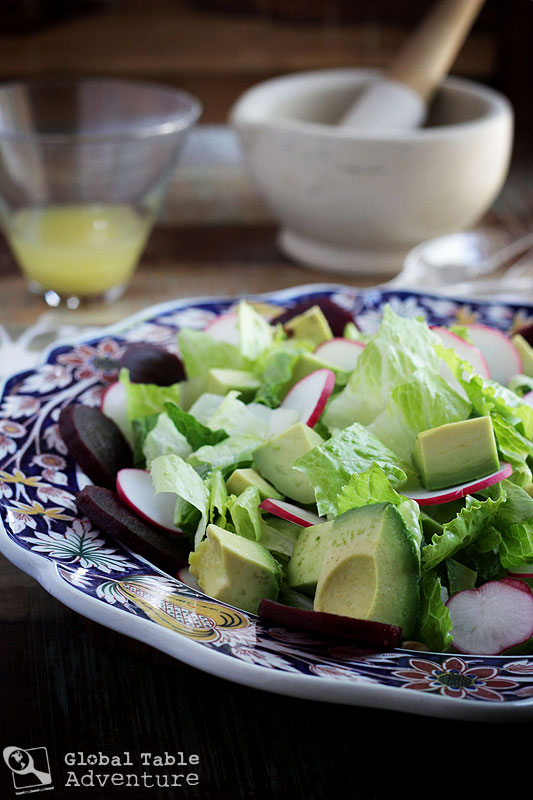 While there's clearly no exact recipe for a Swazi Salad, here's the combination of ingredients I liked:
Serves 4-6
Ingredients:
For the salad:
1 large avocados, cubed
1 head romaine lettuce, chopped
2-3 cooked, sliced beets
2-3 sliced radishes
1/4 cup crushed peanuts
Dressing:
1 lemon, juiced
1 tsp freshly grated ginger
salt & pepper
Method:
There's nothin' to it… so, go on, hum that little ditty you love so well.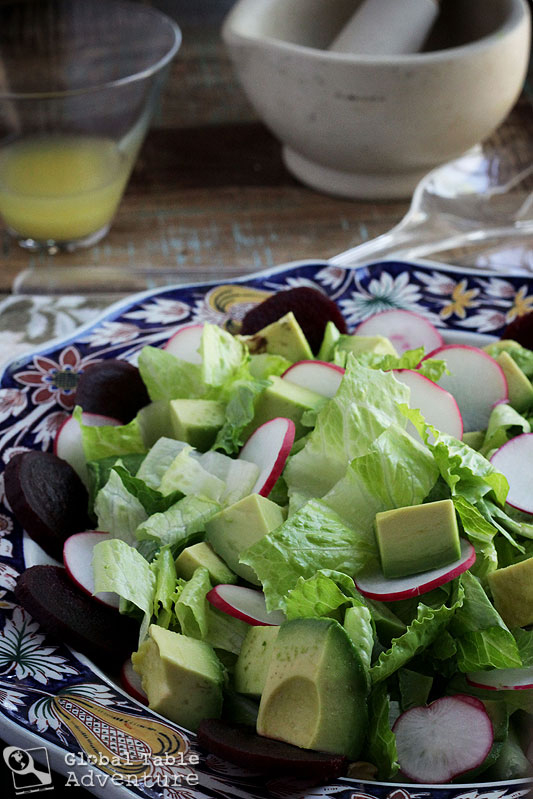 Combine all salad ingredients. Drizzle with a bit of the dressing. Place remainder on the table for diners to add more, as desired.
Smile.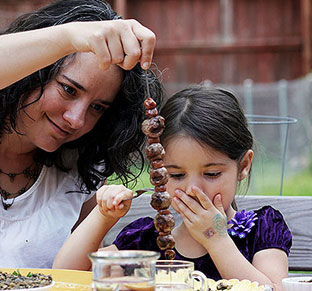 Hungry for more?
Be notified when National Geographic releases my memoir.
Simply fill in your details below.