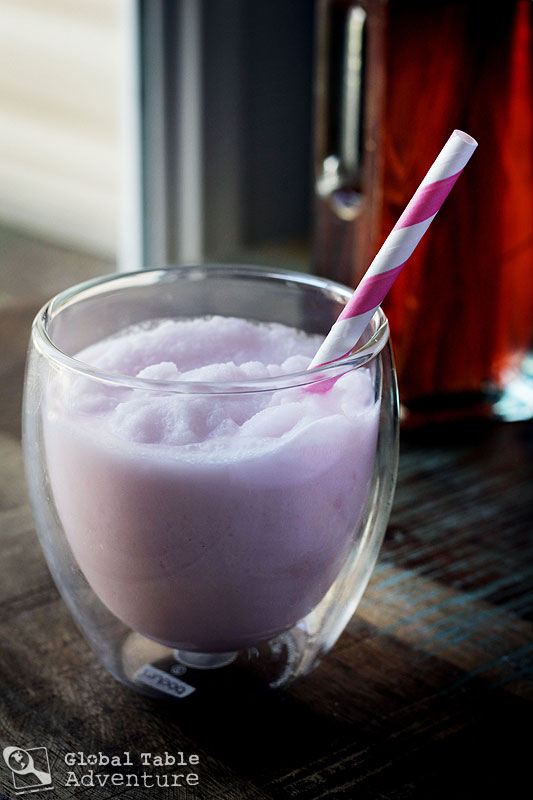 Lemongrass. Coconut milk. Slushie. Pink. Pink. Pink.
Hello.
The weather's been heating up lately, so when I happened up this Dawet recipe so beloved in Suriname, I knew we had to try it. When I discovered it was also enjoyed in slushie form? I did a little dance.
Slushies are always a good idea.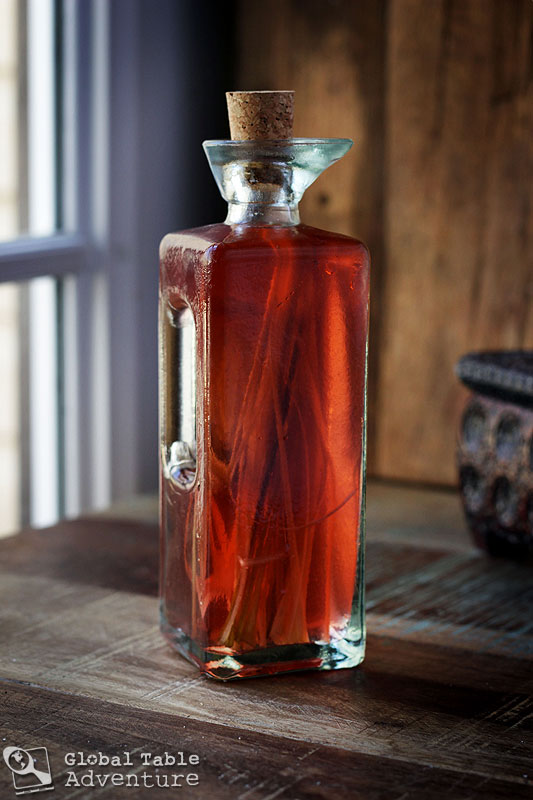 The refreshing, tropical drink is made with an easy, homemade lemongrass syrup, a swirl of coconut milk, and a splash of water (or ice, if making a slushie). Dawet originates from Asia, and is especially popular in Indonesia. The drink was brought to Suriname and popularized as a result of colonization and immigration.
In my research, I found several photos of the dawet in Suriname, and it seems the slushie is popular among street vendors.
Ava and her friend were fans.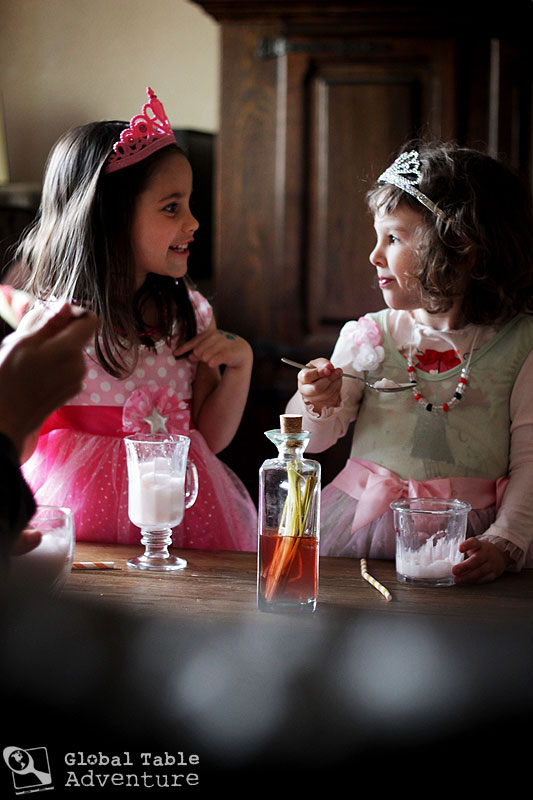 There's so many ways to make this drink. I suggest making the syrup and then toying with how much coconut milk you'd like, versus how much ice. The quantities given are what worked for me, but there really are no right answers.
The key is to add a healthy shake of salt to each batch, to enhance the coconut milk flavor. This may sound counter intuitive in a sweet drink, but the touch of salt really is lovely, traditional, and nearly undetectable.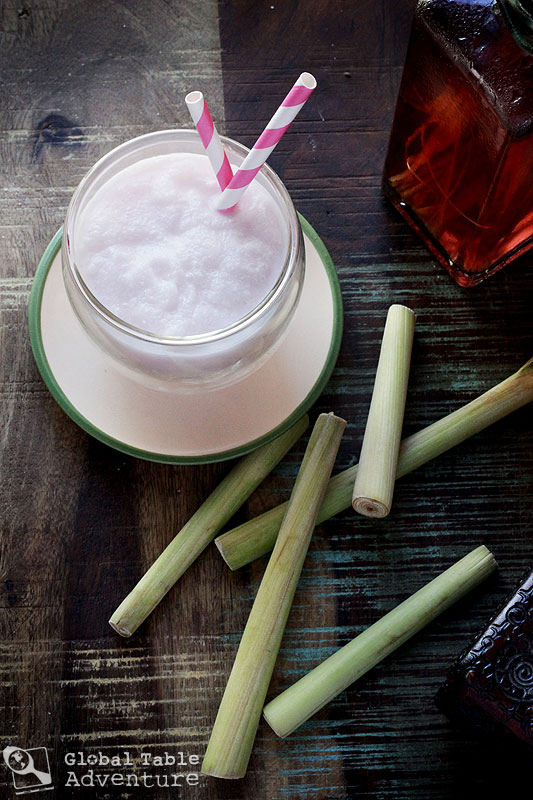 Ingredients:
For the syrup:
2-4 ounces lemongrass
1 cup sugar
1 1/2 cups water
a few drops red food coloring or cola essence  (for color, optional)
For the drink:
coconut milk, to taste
water, optional
salt, to taste
thicken with holy basil seeds, if available OR blend with ice to make a slushie
Method:
Find a peaceful place to cook. Like this little corner of Surinamese heaven…
For the syrup:
Slit the lemongrass several times lengthwise. This will help release the glorious lemon scent. Then add the lemongrass to a pot with the sugar and water. Boil 15-20 minutes, or until the mixture obtains a syrupy consistency. Stir in a few drops of food coloring.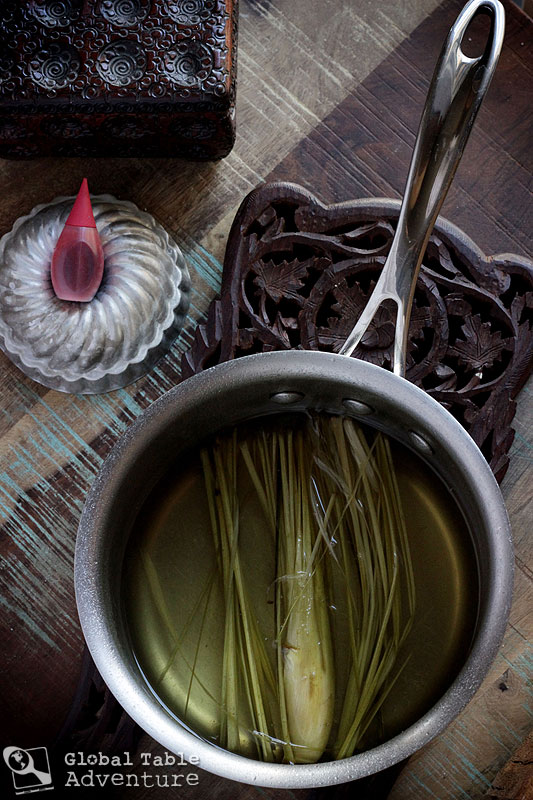 Pour the lemongrass syrup into a  clean bottle or jar and refrigerate until cool. Remove the lemongrass, if desired.
To mix your drink into a slushie (for 1 person):
Stir together 1/4 cup lemongrass syrup with 1/4 cup coconut milk and a pinch of salt. As you can see, the coconut milk on the left turned pink from the lemongrass syrup: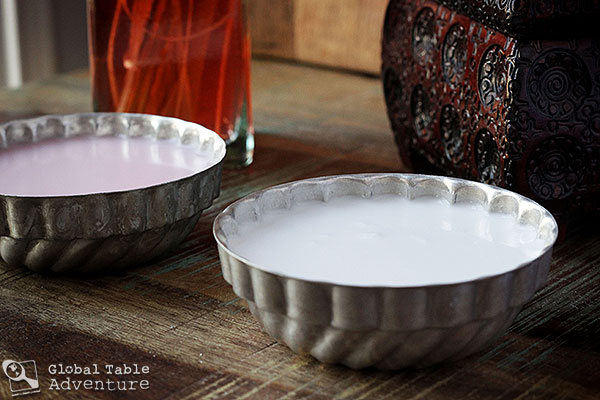 Blend this pink mixture with two handfuls of ice… This will make a slushie for one person in the blender.
(If miniature queens are making it, it might be more like 4 handfuls)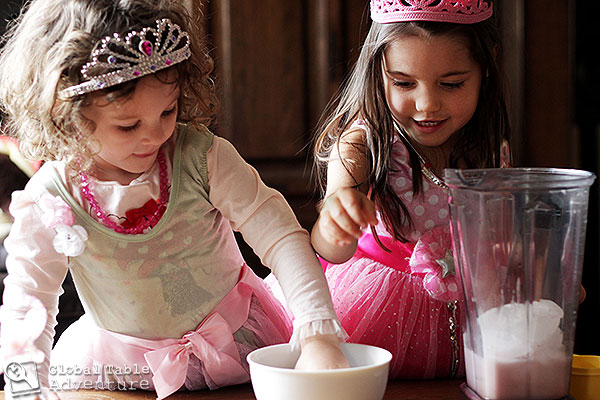 If you're blender isn't very powerful, consider buying crushed ice to make the job easier.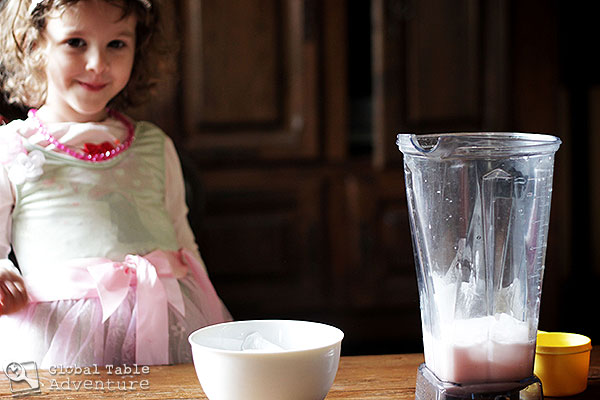 Pulse until the smoothie is ultra, silky smooth. It really makes for an almost ice cream like dessert (except totally vegan).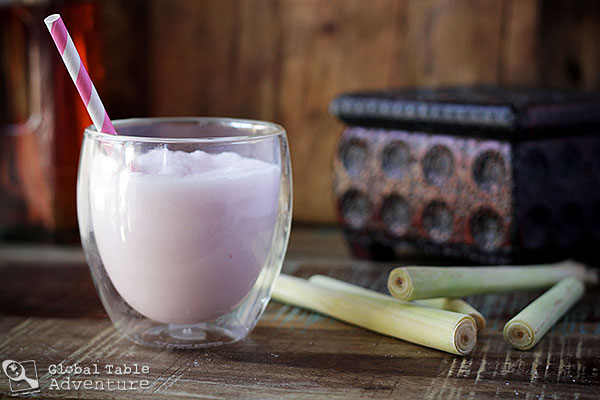 P.S. Consider making the lemongrass syrup and putting it in a cute bottle… for an unusual, globally inspired hostess gift. You could even include it with a can of coconut milk and some fun glasses in a gift basket for a friend.
P.S. What other ways do you use lemongrass? I'm always looking for ideas, especially since I've been able to grow it in my garden (just like any other ornamental grass). I really love it in chicken broth.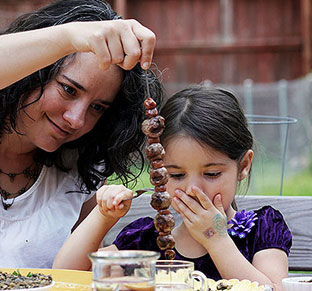 Hungry for more?
Be notified when National Geographic releases my memoir.
Simply fill in your details below.