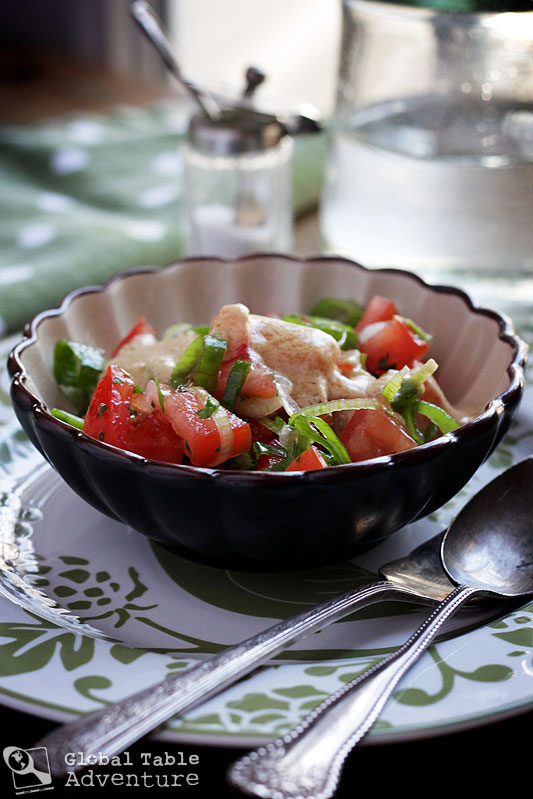 The South Sudanese love a good, chopped tomato salad on the side of their meals.
Often, it's no more than tomato, onion, and hot, green chili peppers… perhaps a spot of parsley…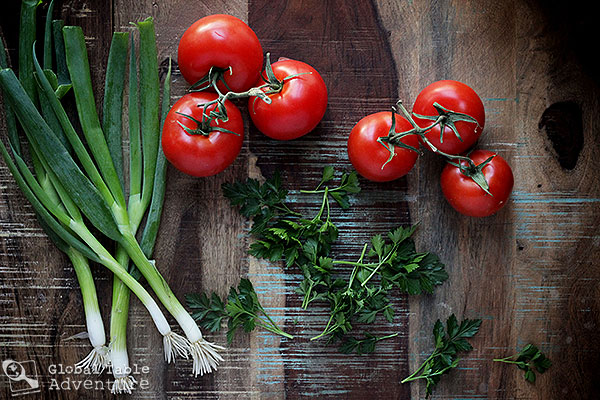 But other times, a bit of peanut butter and lime juice makes for a grand dressing… and tastes just like home, if you happen to be from South Sudan.
When I was deciding which of the two recipes to try, the choice was clear: if peanut butter is involved, the answer is yes.
Most definitely, yes.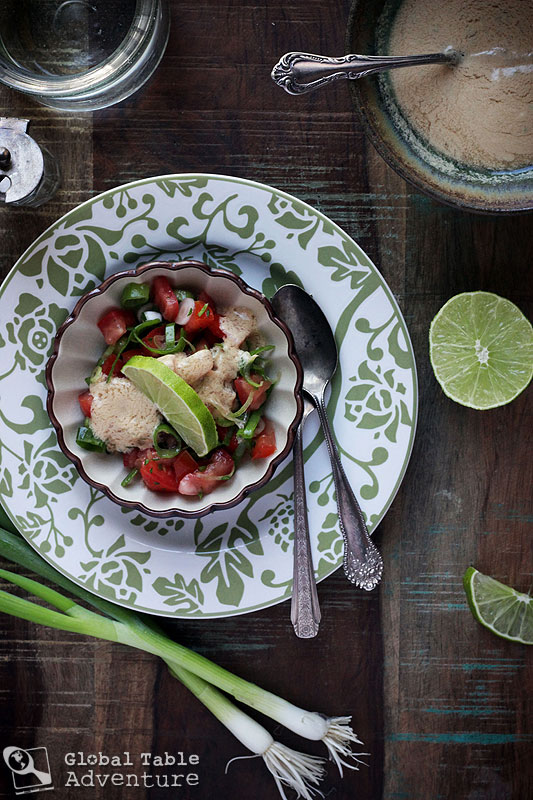 You can make this vegan recipe as spicy as you'd like by adding more (or less) chili peppers. I thought two Thai birds made a nice, mild/medium heat (bordering on hot if someone bit directly into a piece of pepper). For little ones, you can always leave the chili peppers out.
In the end, the lime juice makes the salad tangy and bright, while the peanuts give it that African flair.
I call a recipe like this, all kinds of wonderful.
And so does Ava.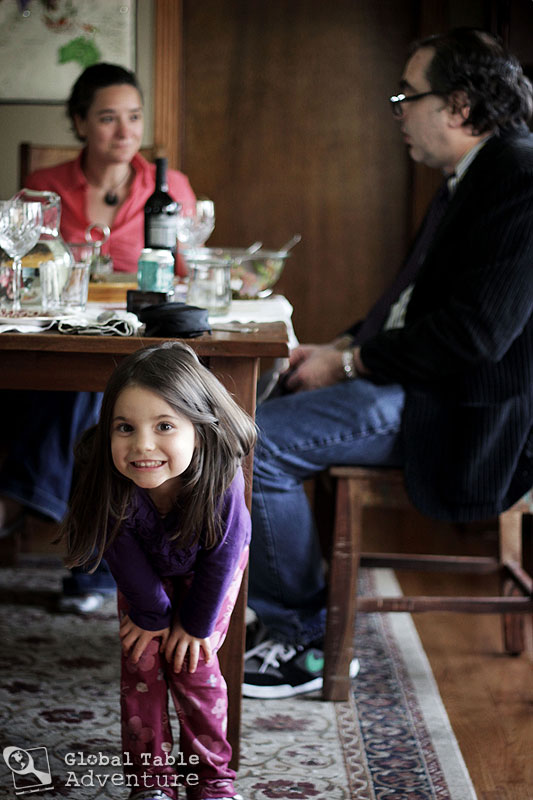 Inspired by this recipe as well as an email exchange with a man working at the American Embassy in South Sudan.

Ingredients:
6 tomatoes, seeds removed & chopped
4-5 green onions, sliced
handful parsley, minced
Dressing:
1/3 cup oil
1/4 cup unsweetened, creamy peanut butter
2 limes, juiced
small, hot chili pepper(s), minced (to taste)
salt, to taste
Method:
Add chopped tomatoes, green onion, and parsley to a bowl… and give them a good, strong toss.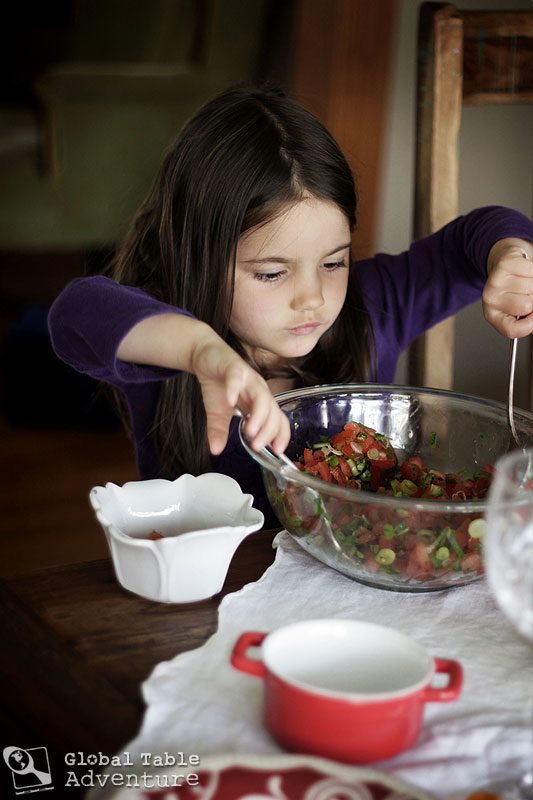 Then, in a small bowl, whisk together the oil, peanut butter, lime juice, chili peppers, and salt. The dressing will separate, so you may need to whisk it again right before serving. Give it a taste, and adjust seasonings as desired.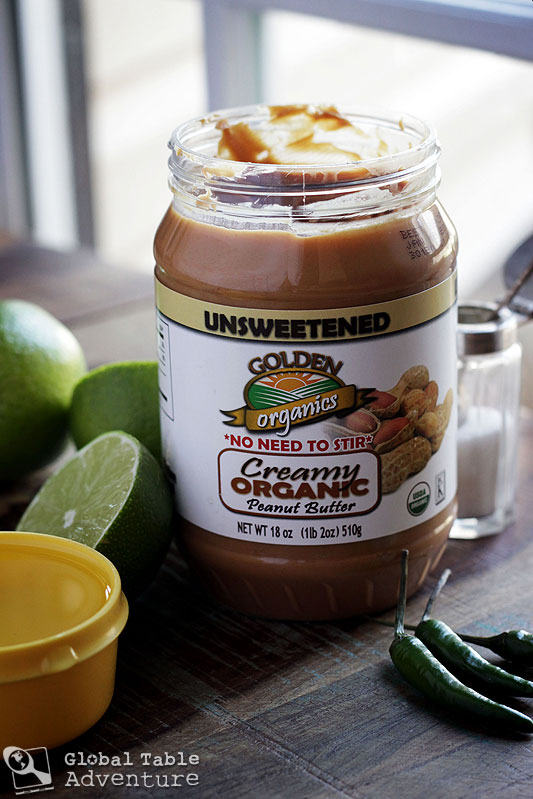 Pour the tangy, nutty dressing over the tomato mixture, toss, and serve.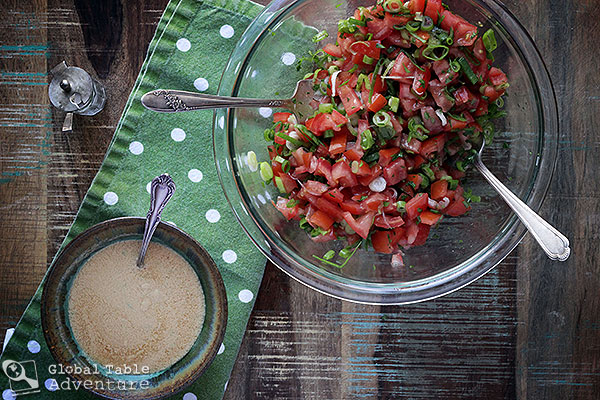 … Or let individuals doctor up their own bowls with as much dressing as they'd like. That's what we chose to do.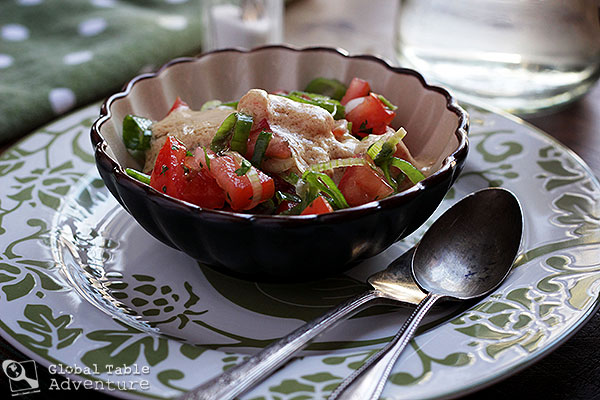 Welcome to a fresh, zesty, salad. This one would go really well with grilled meats and chicken.
Enjoy, while pondering the following South Sudanese proverb: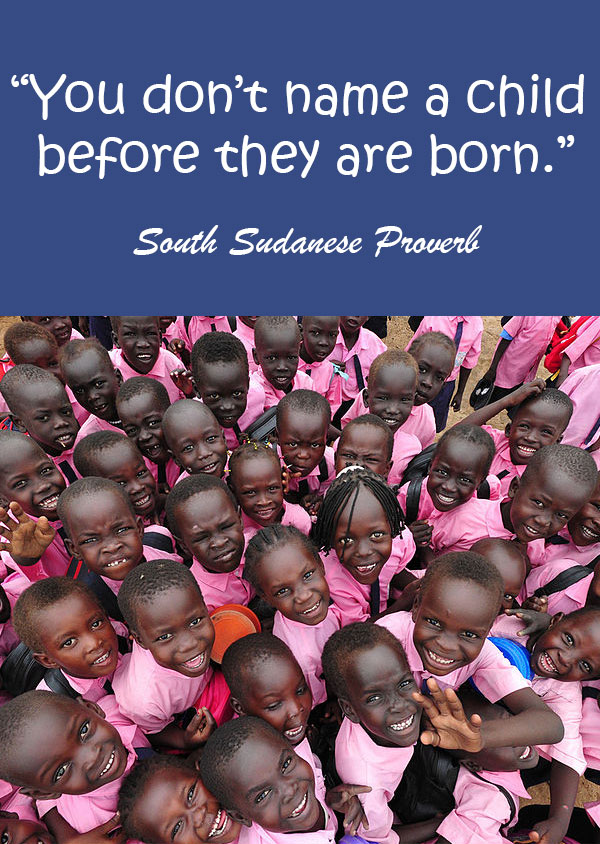 "You don't name a child before it's born."
I'm curious… Do you agree with this proverb? Why or why not? This reminds me of the popular proverb "Don't count your chickens before they hatch."
Still, much of Western culture seems to contradict this saying… We obsess over ultrasounds, or finding out the gender, or decorating the baby's room months before it's born.
I didn't find out if I was having a boy or a girl when I was pregnant with Ava… but I know that's not for everyone.
What are your thoughts? What is your approach?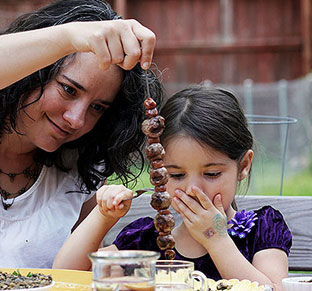 Hungry for more?
Be notified when National Geographic releases my memoir.
Simply fill in your details below.