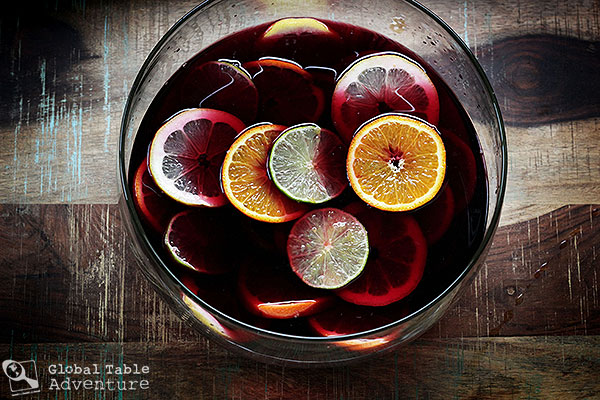 About five years ago Sangria was my go-to drink. A sweet, chilled glass served as my weekend wind-down and my mid-week pick-me-up. I sipped the ruby red goodness with friends… and it brought us joy, whether we were laughing or crying.
Sangria became such a standby, I even served it at our engagement party in 2007.
P.S. Look how glamorous (and eerie) our engagement photo was (Thanks to my amazing friend Rebekah Shannon!)
… this feels like a lifetime ago… and I suppose it is, because it's pre-Ava's lifetime.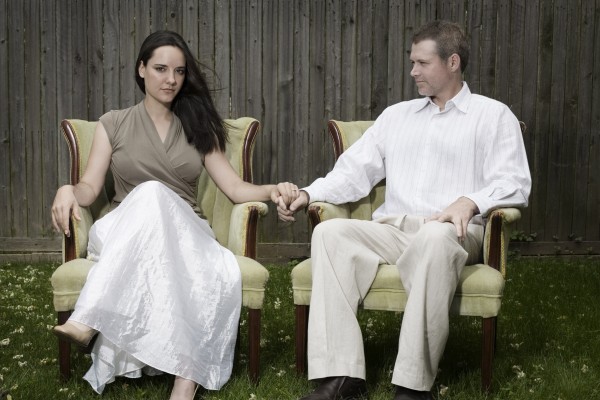 But, back to the Sangria.
Despite my initial flush of excitement with this Spanish drink, I eventually fell out of love with Sangria; the flavor grew to seem one-dimensional and way too sweet.
I suppose the drink felt rather like dating a pretty boy. The fling was nice for a while, but without mutual interests – something deeper – the romance fizzled all too quickly.
Then I made a batch of Sangria from scratch.
That changed everything.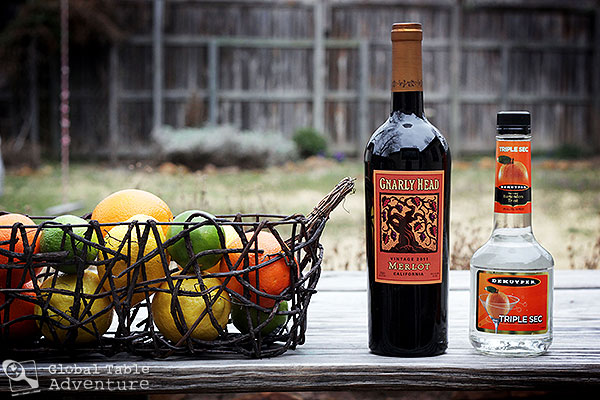 Let's just say I fell back in love.
I made one major change: I didn't include any sugar. Most recipes do include some sort of simple syrup, but Mark Bittman tells us in The Best Recipe in the World that traditional, old school Spanish sangria was nothing more than mediocre wine spiked with lemon juice… the flavor was bright but tart, and majorly citrusy.
And that was about it.
Bottom line? There's no need for sugar.
And one less step always makes me happy…
Once the sugar was off the table, I had to make up for the sweetness in other ways. I turned to the sliced fruit (sticking to traditional citrus) and decide to squeeze in a little extra juice from the ends and never looked back.
Makes about a quart.
Ingredients:
1 750 ml bottle merlot
1/3 cup triple sec
2 oranges, sliced
1 lime, sliced
1 lemon, sliced
ice
Method:
Go to a Spanish market and buy all the oranges, lemons, and limes you can carry.
Breathe in their beautiful scent and smile.
Next, pour the merlot and triple sec into your desired container, such as a wide mouthed pitcher or a pretty, little punch bowl.
Slice the fruit in rounds, leaving a chunky bit from either end unsliced (see photo below). Squeeze these chunky end bits into the wine mixture for added fruitiness (discard after squeezing).
TIP: If you'd like your Sangria sweeter, you can squeeze up to an entire orange.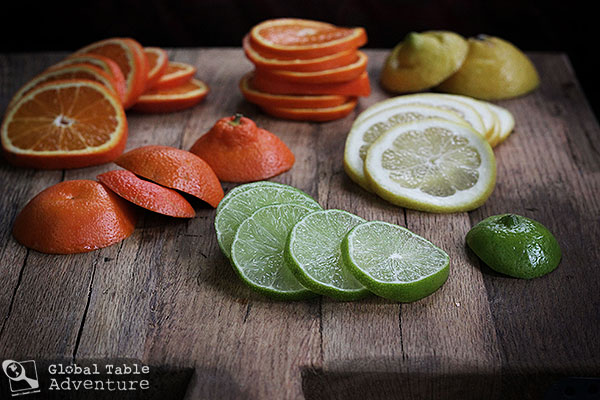 Finally, toss in the sliced fruit and give everything a good stir.
That's it!! So easy –
A small batch of Sangria, just perfect for a TGIGF.
(Thank Goodness It's A Global Friday)
(If that's not a thing, it should be)
Ok, now let sit overnight in the refrigerator (or no less than 2 hours).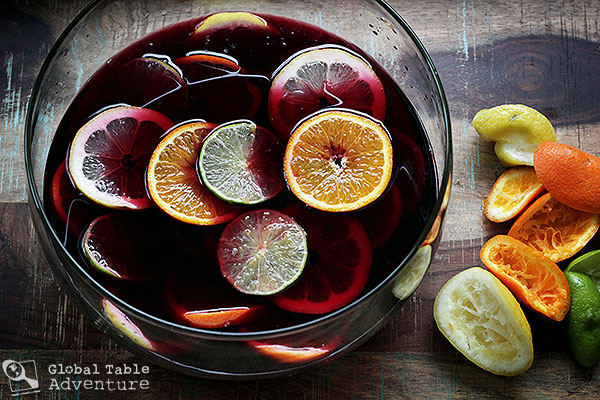 Serve over ice, adding several slices of fruit to each glass.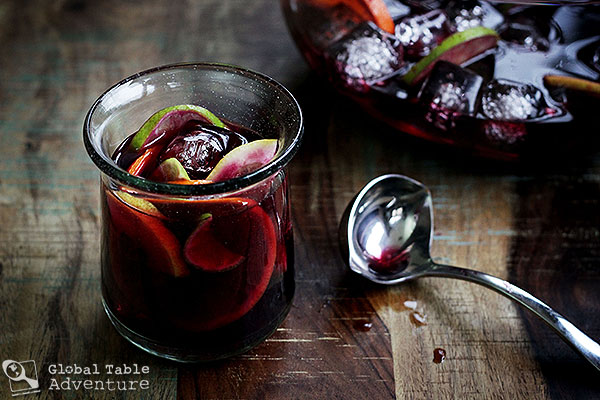 Enjoy with friends, old or new.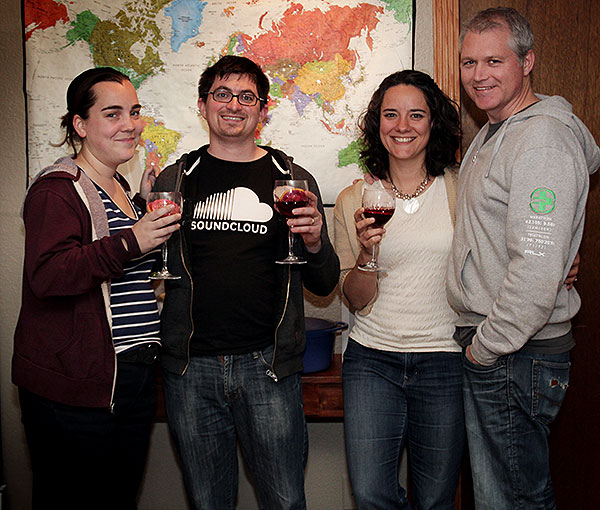 And let the smiles come straight to you!
Do you drink Sangria? Why or why not? Would you consider making it? If you already do, do you have any tricks for us?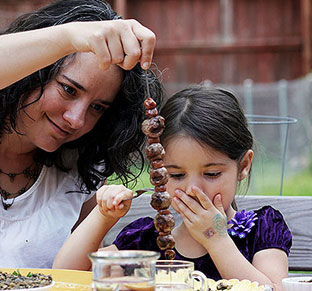 Hungry for more?
Be notified when National Geographic releases my memoir.
Simply fill in your details below.