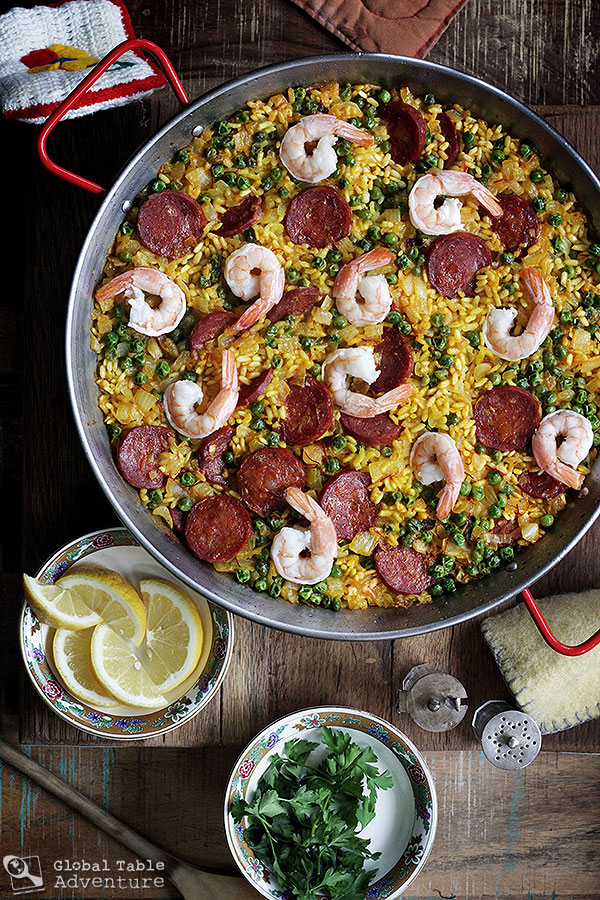 Making Paella is quite the trick. Making authentic paella is even harder.
My mission this week was to make a simple, yet flavorful paella for our Spanish Global Table.
Something easy enough for a Monday, but special enough for a Friday.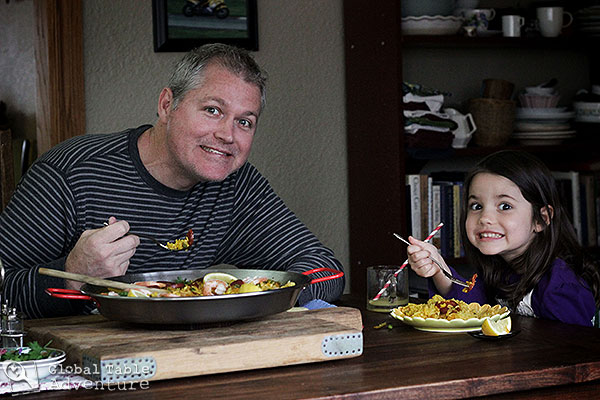 One that would be rather… well… business in front, party in the back.
Or maybe not.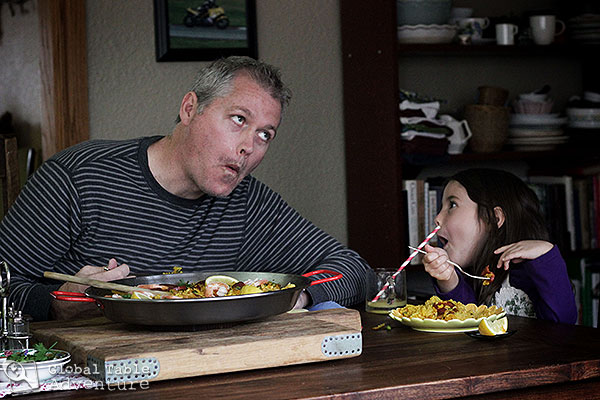 Friends, I did my research. In fact, I spent a lot of time reading mediocre online reviews of what should have been amazing paella recipes. These recipes were crafted by chefs and superstars yet, without fail, half of the commenters complained of the paellas being bland, while the other half loved the bold flavors.
I was mystified, until I happened upon this comment:
"If you're going to use saffron, then use it."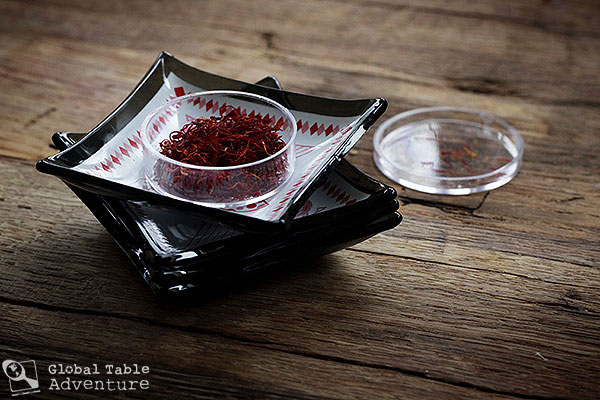 The recipe had, like so many, called for a "pinch" of saffron. After speaking with friends, we agreed that a "pinch" of saffron might lead someone to add three meager strands of saffron.. whereas another might grab a hefty pinch more equitable to a teaspoon (think of Emeril Lagasse's "BAM" style).
Saffron is one of the most beautiful, haunting spices in the world (and I don't say that lightly). Since it costs so very much, we tend to hoard it… only using it in the tiniest, puniest smidgen imaginable… a meager trickle of saffron that couldn't color a thimble full of rice, let alone flavor an entire pan of it.
Yes, that commenter was right. If you're going to use saffron, then use it."
It will make all the difference.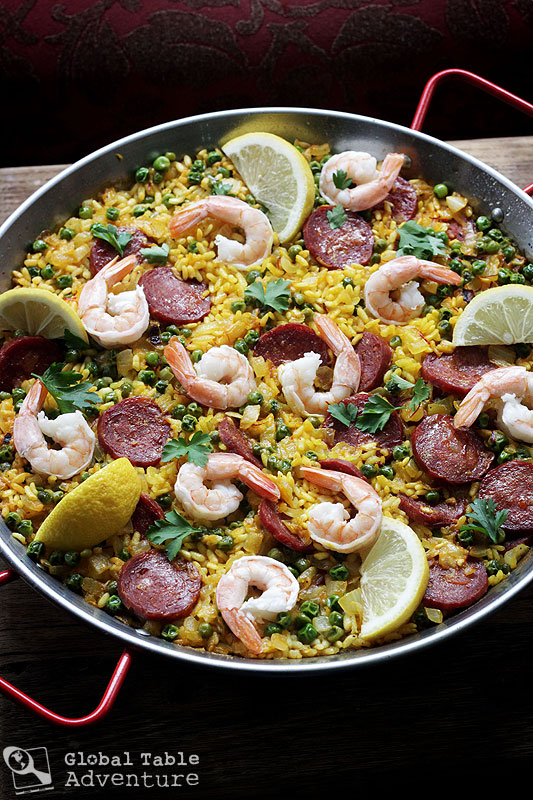 Once I'd figured out the key to a boldly flavored paella, I looked into the kinds of paella out there.
Oh boy. There were lots.
Paella Mixta is what Americans typically think of… a happy blend of shrimp, chicken, and chorizo. But there are lobster, scallop, and fish paellas. There are just plain-ol' shrimp paellas and rabbit paellas.. and everything in between.
While most paella recipes take an entire day to crank out, I turned to my favorite chef for simplifying international recipes: Mark Bittman. He included what he called "The Original Paella," which is barely more than saffron infused rice with shrimp on top. His recipe is definitely weeknight friendly.
From this ultra-simple version, I added back in a few traditional ingredients to make it a bit more of a meal-in-one, and a little bolder in flavor… peas, white wine, and smoked paprika.
I also added chorizo, a sausage beloved all over the Iberian Peninsula, which amped up the flavor and made it nearly impossible to stop eating… in which case, I might have been better off having this for lunch (that's what they do in Spain… giving diners time to digest the goodness during the afternoon siesta)
P.S. & NOTE: I've since heard chorizo is not a traditional paella ingredient in Spain. I suppose you could leave it out, or add chicken instead… but I find browning the chicken and splattering the oil over my stove makes this recipe much less weeknight friendly. The choice is yours.
Adapted from The Best Recipe in the World
Ingredients:
3 1/2 cups chicken broth
1 large pinch saffron
3 Tbsp olive oil
1 onion
5 cloves garlic, crushed
1, 8 oz chorizo sausage, cut on the bias
1 tsp smoked paprika
salt & pepper
1 heaping cup frozen peas
2 cups Arborio rice
1/2 cup white wine
10-12 shrimp
Garnish
Parsley
lemon slices
Method:
Ok, here we go… to Spain! Ole.
Add the broth, saffron, salt, and pepper to a pot and heat until very hot. Keep hot.
Meanwhile, fry the onion and garlic in olive oil in a 13.5 inch paella pan. (I got mine for $20 at Williams Sonoma). Cook until soft and the house smells like "yum."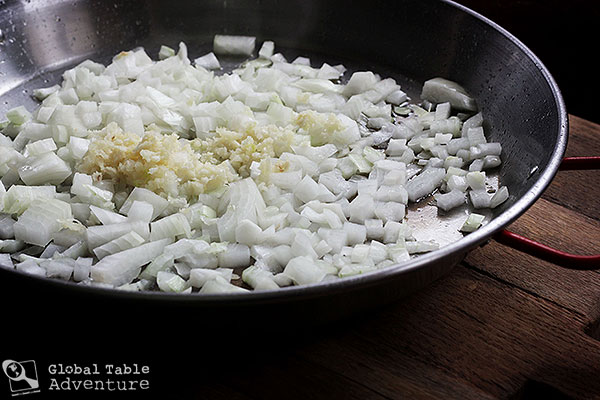 Add the smoked paprika, chorizo, and frozen peas.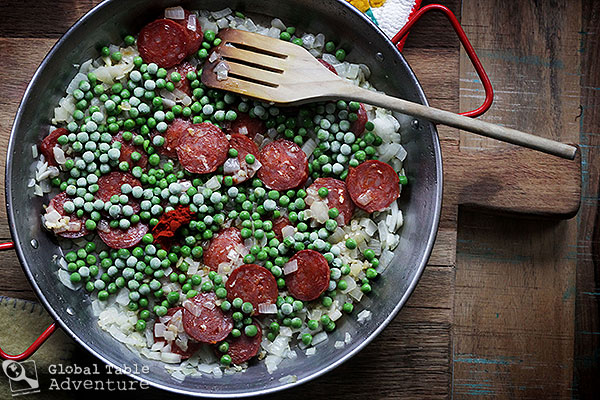 Stir in the rice… season with salt and pepper.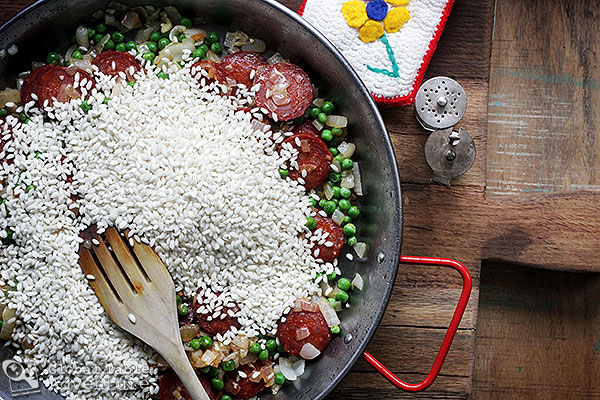 Add the hot broth and the wine… and bring to a boil. Give it one last stir, then don't touch it again! Reduce the heat and let simmer gently for 20-30 minutes, or until all the liquid is absorbed and the rice is tender.
NOTE: I found it easiest to have the pan straddle two burners, rotating it every 5 minutes to ensure even cooking.  This was no biggie, as I was already in the kitchen doing dishes.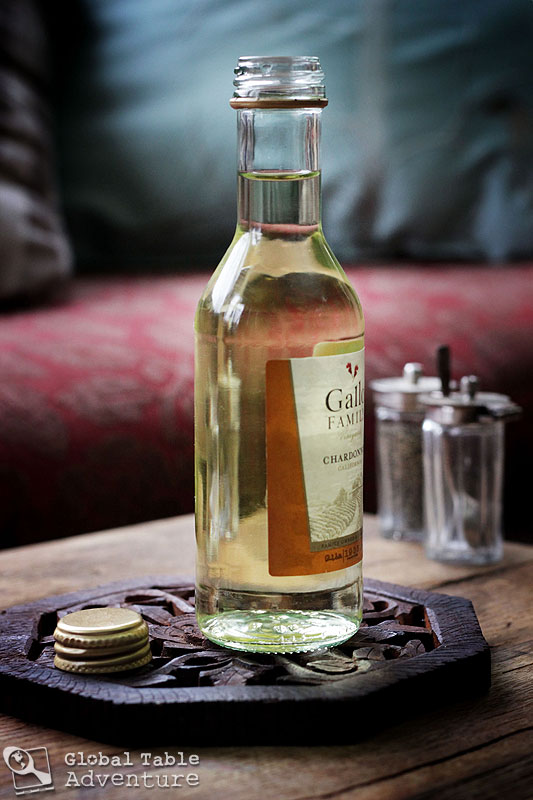 In the last 10-15 minutes, decorate with shrimp.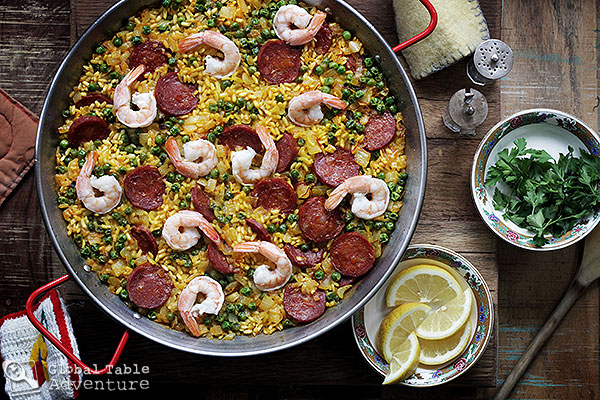 After the rice is tender and the shrimp is cooked through, you can cook the paella another few minutes on high to try and get the crunchy, crispy bottom paella lovers covet.
Then, remove this gorgeous, glamorous mess of goodness from the heat and cover with a towel for a few minutes. This will help any straggler grains of rice cook through.
Serve with a flurry of parsley and lemon wedges.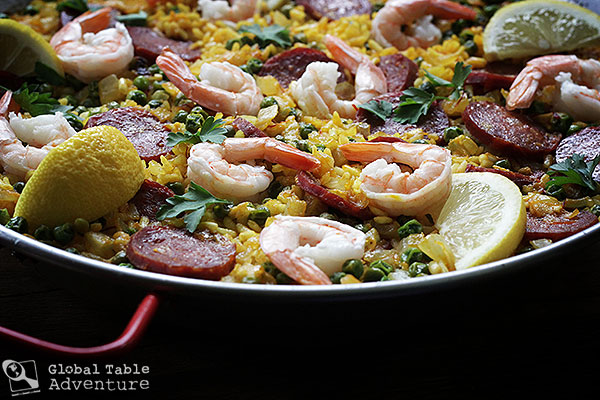 Enjoy with curiosity,  enthusiasm and a heart full of love.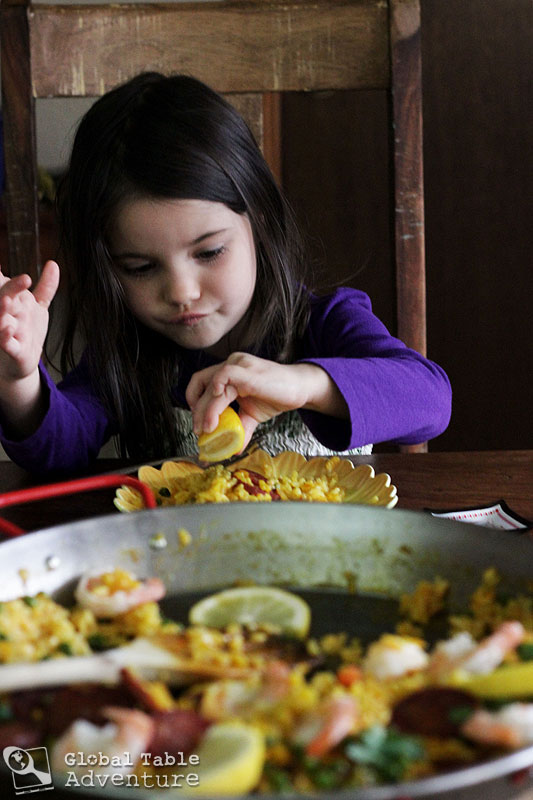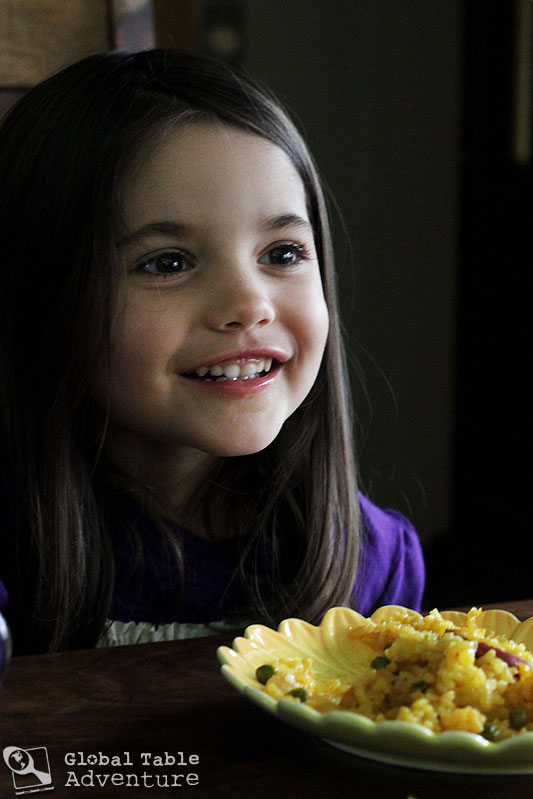 I'm curious… Have you ever had paella? What kind was it and where did you eat it? Did you like it? What about making it… is this something you see yourself cooking?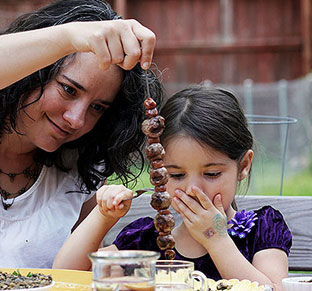 Hungry for more?
Be notified when National Geographic releases my memoir.
Simply fill in your details below.