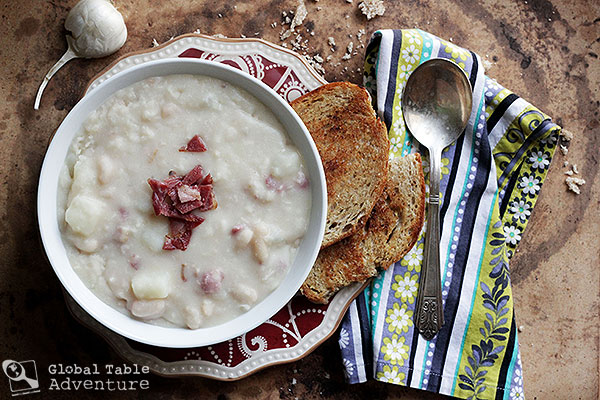 When winter raindrops slide down the glass… when the droplets are  so close to ice that they sting on my wind-chapped face… there's nothing better than a piping hot bowl of soup.
Thankfully for me, Slovakia knows what's what in this department.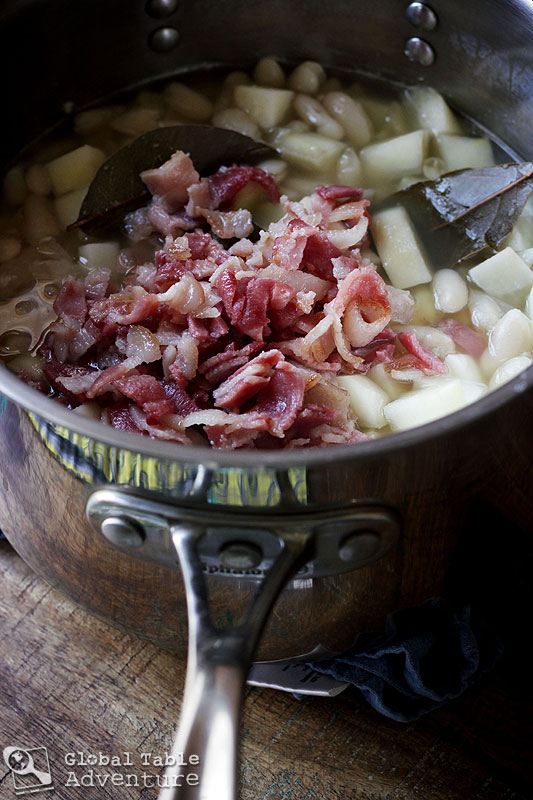 The fine people of Slovakia could probably make this staple soup with their eyes shut, and – for the first part, at least – that's exactly what they do.
While the house slumbers under the bright moon, a quiet bowl of bean sits in the shadows, soaking overnight. In the morning, after a big stretch, the softened beans are put to a bubble with bits of bacon (or perhaps a ham hock), potato, and – not to be forgotten – a splash of vinegar.
The whole thing is thickened with sour cream and flour (or sometimes cream). The result is a bowl of warm, thick goodness – but of course every family has their own version… versions so good, you'll want to snag a bite (or three) from under each other's noses.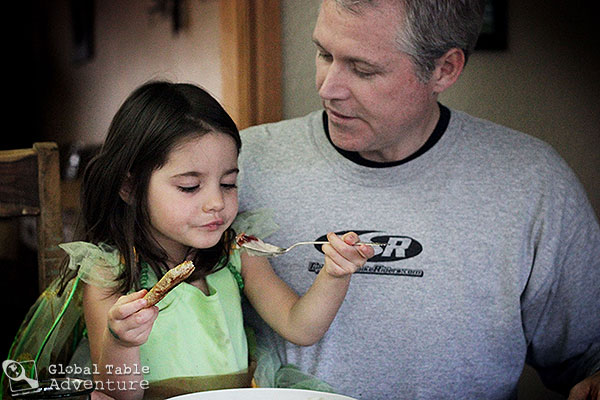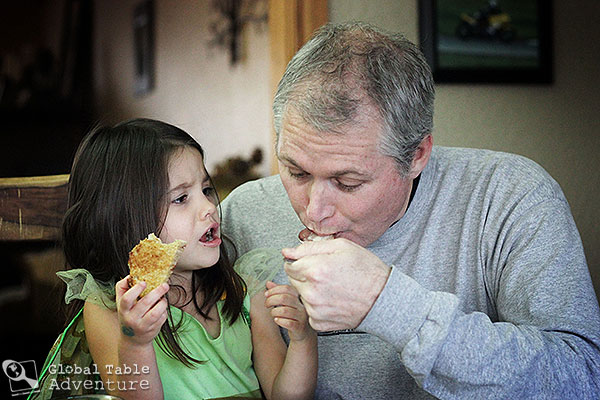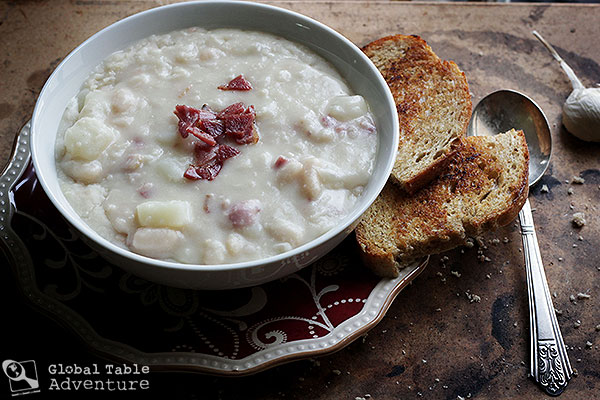 While traditional recipes use fazuľa bens – a reddish, whitish bean. I was unable to find this variety, so instead I used cannelini. I've seen all kinds of beans substituted, as long as they are mild in flavor.
Adapted from Slovak Cooking.
Serves 4+
Ingredients:
2 cups of beans (I used cannelini) soaked in 6 cups water
3 cloves garlic
3 bay leaves
5 peppercorns, cracked lightly
1 large russet potato, about 1 lb 5 oz, peeled and cubed
5 slices cooked bacon, chopped
1/4 cup sour cream
1/2 cup milk
1/3 flour salt, to taste
2-4 Tbsp white vinegar sugar, optional
water, as needed
Method:
Soak the beans overnight, then add to a pot with garlic, bay leaves, and peppercorns.
Bring to a simmer and cover.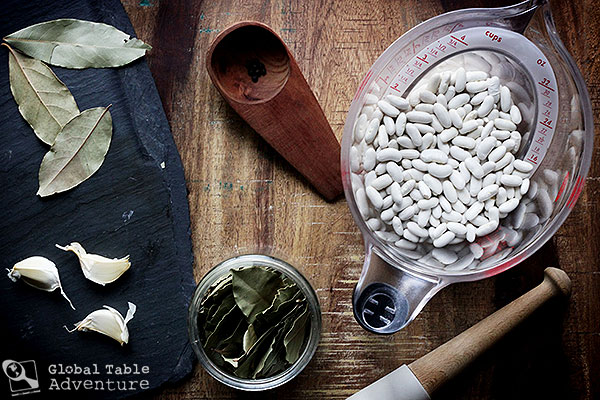 Meanwhile, peel and cube the potato. Perhaps sing along with a little Slovakian music video while you work.
NOTE: The russet cubes collapse as they cook, making the soup even thicker. I rather like it. If you'd prefer neater cubes of potato, go with a yukon gold. They hold their shape.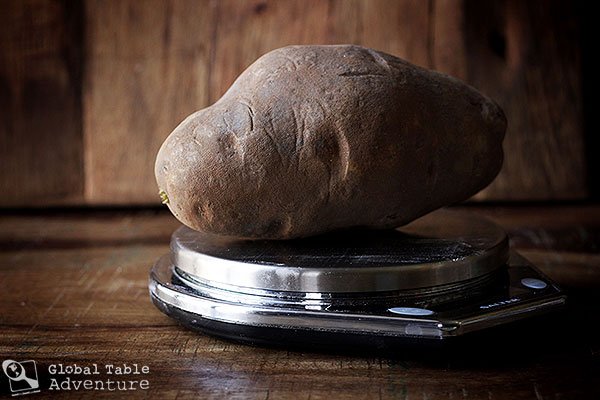 Next, cook the bacon… but don't make it crispy. Slovaks prefer their bacon tender.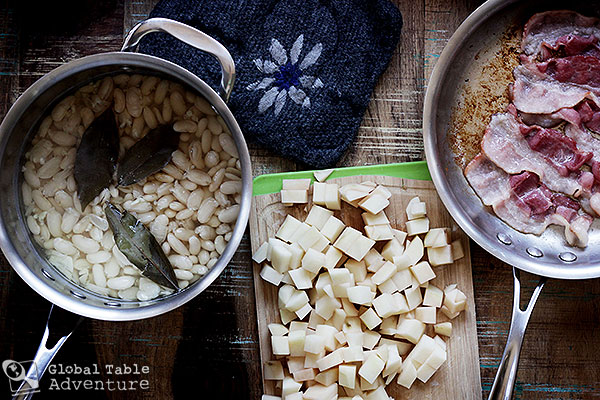 Add the potatoes and bacon to the pot of simmering beans. Let cook until all ingredients are cooked through and your home smells like wonderful.
In the last ten minutes, mix the sour cream, milk and flour into a slurry. Add to the soup and cook for 10 minutes.
Add 1-2 cups more water to thin as desired.
Add the vinegar and salt, to taste.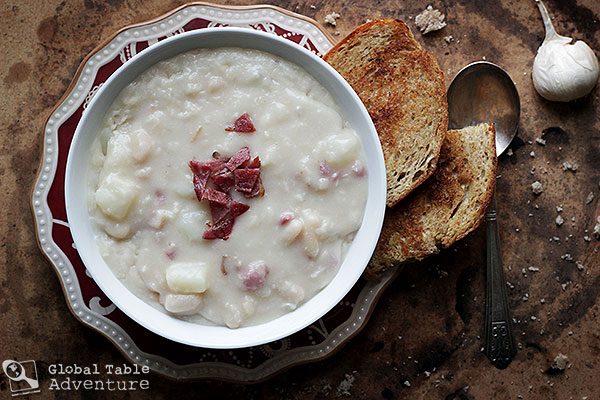 The main flavor is of the creamy potatoes and beans, smoky bacon, with the vinegar creeping in the background.
It's not too puckery, but it's all kinds of good.
Pssst… serve it with the outrageously addictive Grilled Garlicky Bacon Bread.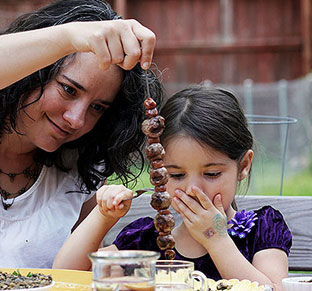 Hungry for more?
Be notified when National Geographic releases my memoir.
Simply fill in your details below.