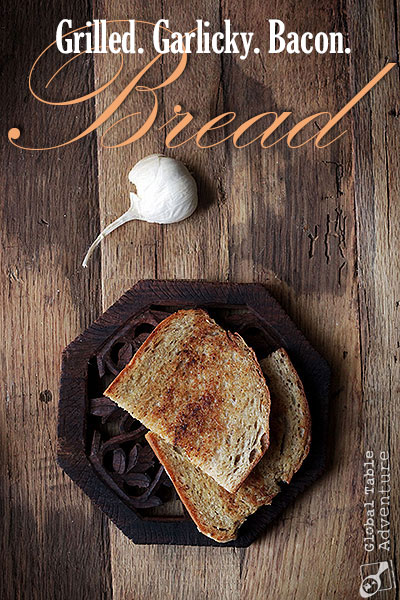 "Better to eat bread in peace, than cake amidst turmoil."
– Slovak Proverb
Oh, Slovakia. My husband has been woo'd, my daughter smitten. As for me, I'm in love. No, it's not because of Valentine's Day.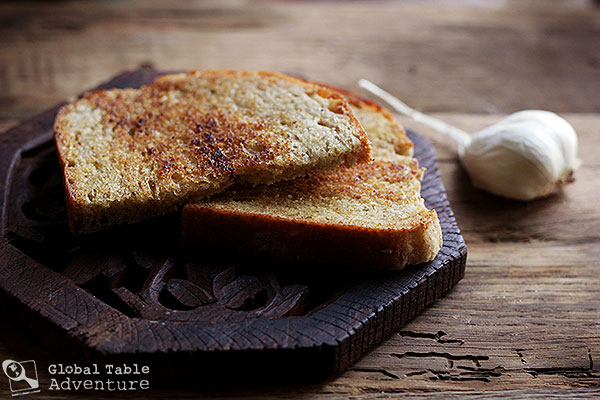 It's because of Bacon.
Garlic.
Oh, and a nice, thick slice of Sourdough Rye Bread.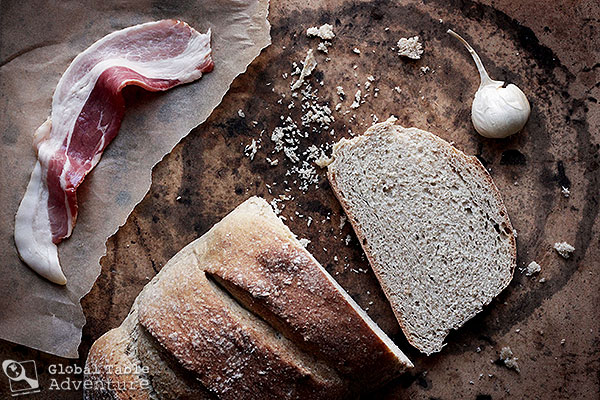 Yes… Slovakia really did us in when it comes to Hrianka.
At her most basic, Hrianka is plain toast rubbed with garlic. At her most beautiful, she's a collection of hearty slices griddled in hot bacon drippings, then rubbed with cloves of fresh garlic.
And so my heart sings on…
Serves 2
Ingredients:
5 slices of bacon
2 large slices bread (rye or sourdough a plus)
1 large clove garlic
Method:
Fry up that bacon. Eat the bacon. Or perhaps use it to garnish some Slovak Sour Bean Soup (recipe coming soon).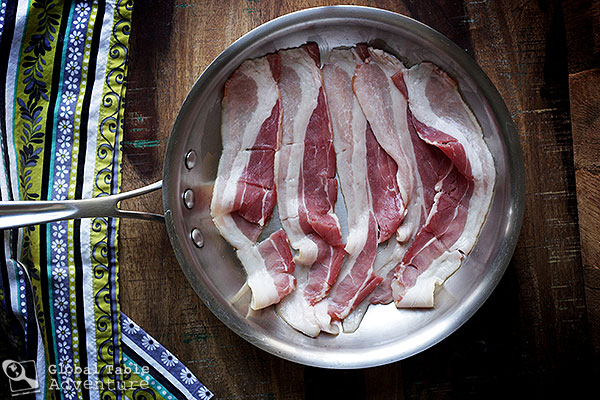 Now for the fun.
Griddle your bread in the drippings.
Health Tip: If you have too many drippings, you can just brush both sides of the bread with a little to taste and use a new, clean pan to toast the bread. You get the same great flavor, but it's quite a bit healthier.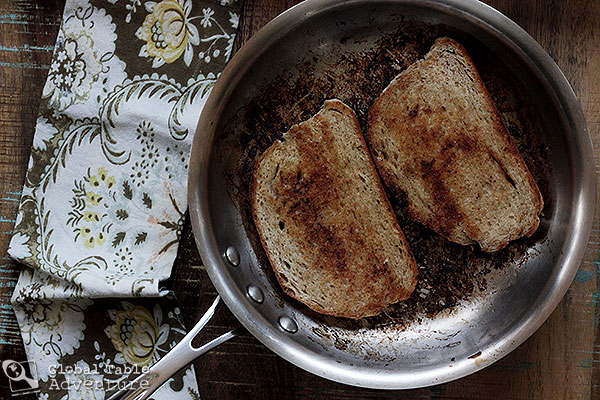 When both sides of the toast crackle and crunch, remove the bread from the pan and rub it down with a raw garlic clove.
The rough, bumpy surface will eat up some of the garlic, giving flavor and – if you use a heavy hand – you'll even get a hit of spice from the raw garlic.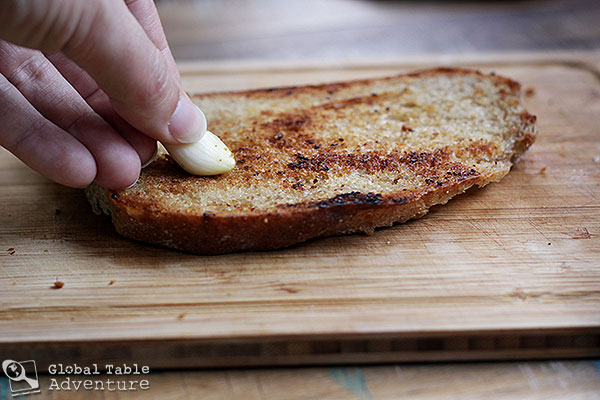 The result? The perfect garlic bread to accompany stews, soups, roasts and more.
Oh, and it's also an extra delicious germ (& vampire) killer.
Perfect for the day after Valentine's Day.
Thanks, Slovakia. You've taken 'cozy and comforting' to a whole new level.
P.S.  If that doesn't convince you, can I have your slice?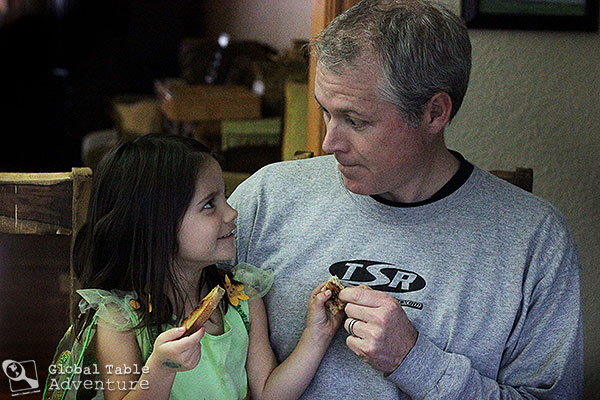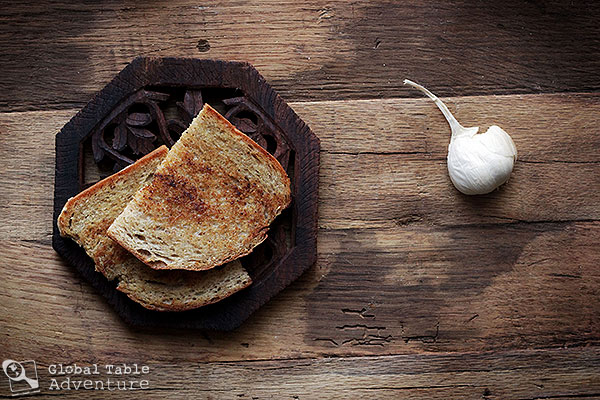 Recipe inspired by the commenter on Slovak Cooking who described this favorite method of making Hrianka.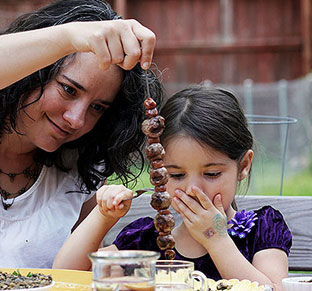 Hungry for more?
Be notified when National Geographic releases my memoir.
Simply fill in your details below.