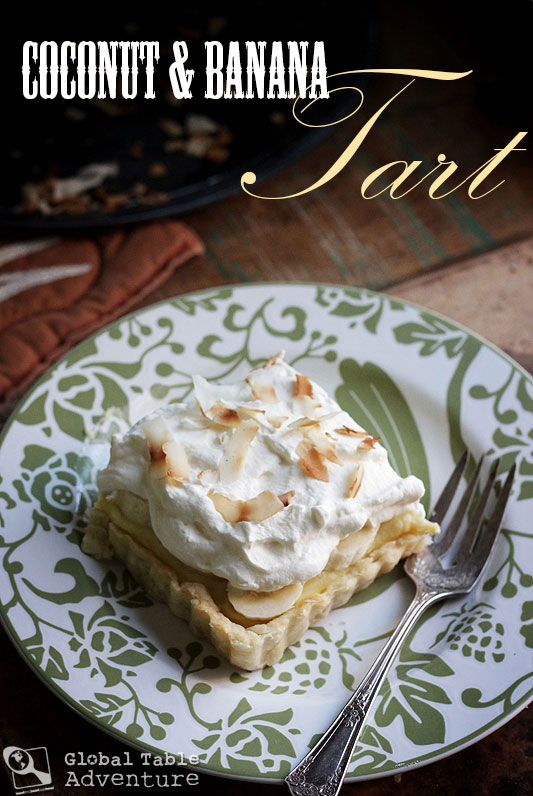 Imagine sitting by the sea one lazy afternoon, focused on the tattered nets of nearby fishing boats, when something big and hard bumps against your foot. When you look down, you see a giant, two lobed coconut has washed up, onto the sand. From end to end, this coconut is as long as your forearm, with tufts of hair poking out between the brown, oblong lobes.
She would have traveled hundreds (thousands!) of miles to reach you, all the way from the Seychelles.
And you'd know she came from there, because it is the only place where these incredible coconuts grow.
Once you saw her, you'd never forget her.  She's called Coco de Mer, or coconut of the sea.
And she really is quite… shall we say… graphic.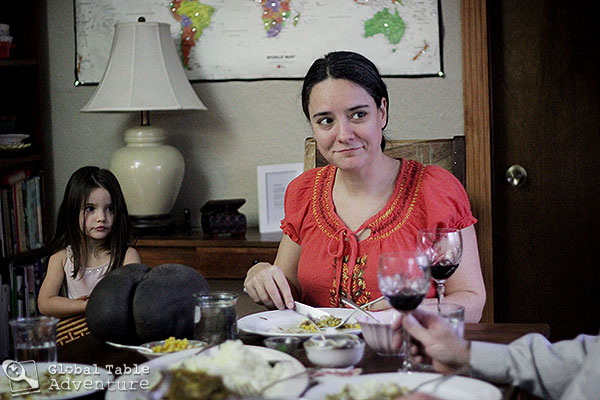 I had the awkward pleasure of sitting next to one this week, hand delivered from the Seychelles by my friend Barry.
Weighing in at 40-50 pounds, these are the world's largest coconuts, stars of countless legends and pirates tales (one of which we'll hear from Barry in a video that will be featured on Monday).
Barry's Coco de Mer wasn't quite as giant as all that, so I can only imagine what her big brothers and sisters are like!
So why does the coco de mer only grow on two islands?
The Seychelles nut was once believed to be a sea-bean or drift seed, a seed evolved to be dispersed by the sea. However, it is now known that the viable nut is too dense to float, and only rotted out nuts can be found on the sea surface, thus explaining why the trees are limited in range to just two islands. (Wiki)
So that nut that hypothetically bumped your foot? For the sake of accuracy, it was probably rotted out, or at least hollow.
Sorry about that.
In any case, in honor of this special coconut, I threw together a simple banana and coconut tart – a glorious ending to any island dinner. Bananas are typical eats in the Seychelles and coconut tarts are de rigueur. This particular tart is creamy and light, indulgent, but fair.
In short? Everything coconut and bananas should be.
Barry suggests serving this tart with lemongrass tea, made with dried or fresh lemongrass steeped in hot water. He adds sugar, but says locals don't.
Either way, I think the tart is best served on a sandy bed in the sunshine.
Ingredients
For the dough
1 1/4 cups flour
8 Tbsp butter (salted)
1 tsp sugar
ice water, as needed to bring dough together
For the filling
3 eggs + 3 yolks
1/2 cup sugar
1 tsp vanilla extract
2 1/2 Tbsp flour
2 cups milk
1 cup shredded coconut (unsweet)
for the topping
2 bananas, sliced
1 cup of cream, whipped
toasted coconut flakes
Method:
For the crust:
I adapted a basic recipe from Joy of Cooking. Simply cut together the butter, flour and sugar, until pea-sized lumps form. Then sprinkle on water, incorporating with a large fork, a little at a time, until the mixture can be pressed into a ball.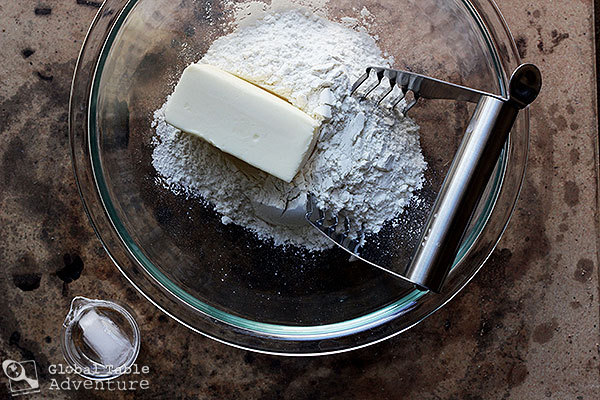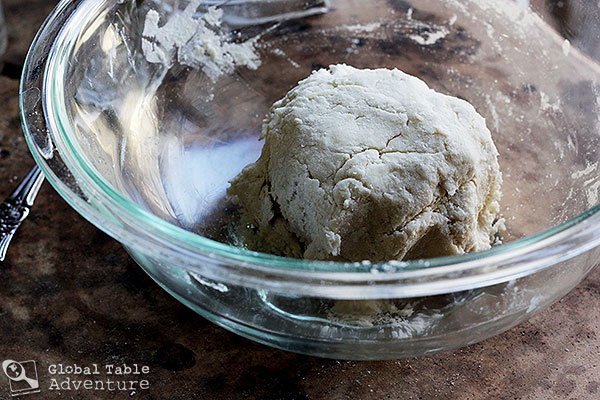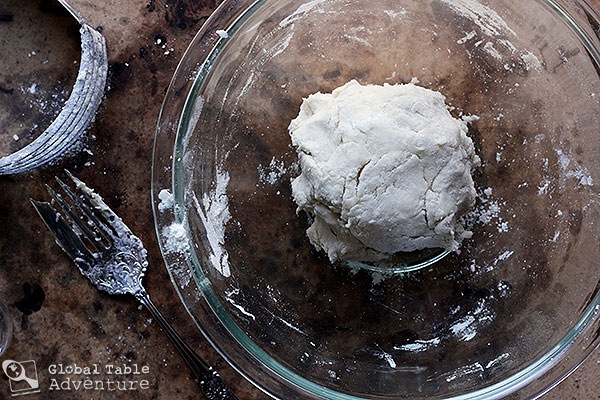 Chill the flattened disk about 30 minutes, then roll thinly and press into a 9 or 10 inch tart pan. Be careful not to pull the dough into place, as this will cause it to shrink excessively when baked.
Preheat the oven to 400F (you may refrigerate the tart while you wait, if needed).
Cover the tart with foil, shiny side down, and add some dry rice or beans to weigh the foil down. Cook for about 20 minutes, remove the foil, prick all over with a fork, and then bake until desired look is achieved, from pale gold to nutty brown (I was happy after about 5-8 minutes).
For the coconut custard filling: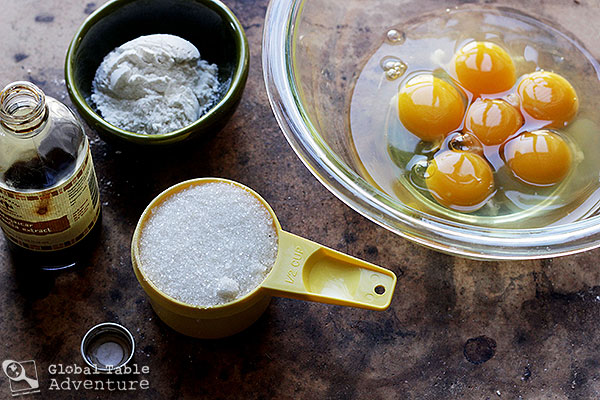 Whisk together the eggs, yolks, sugar, vanilla extract,  and flour.
On the stovetop, heat the milk with shredded coconut until steaming.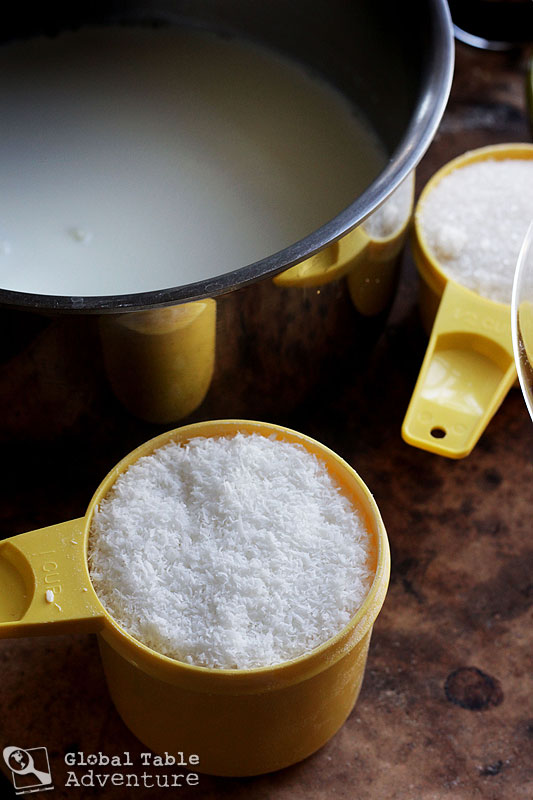 Then, whisk the hot milk mixture into the egg mixture (a couple of tablespoons at a time, so as not to curdle the eggs). Then return to stove and cook gently until it becomes as thick as pudding.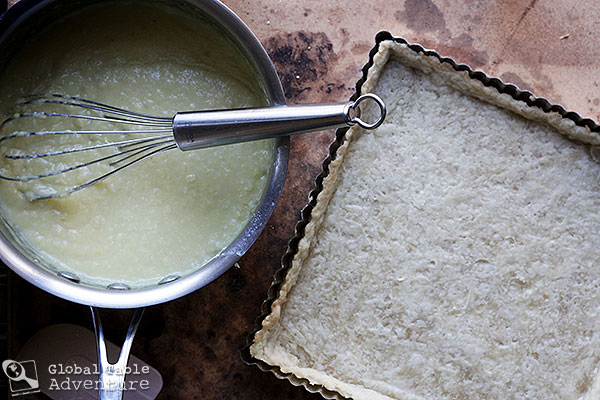 Pour into the cooked and cooled tart shell. Press plastic wrap on top (to keep a skin from forming) and refrigerate until fully chilled.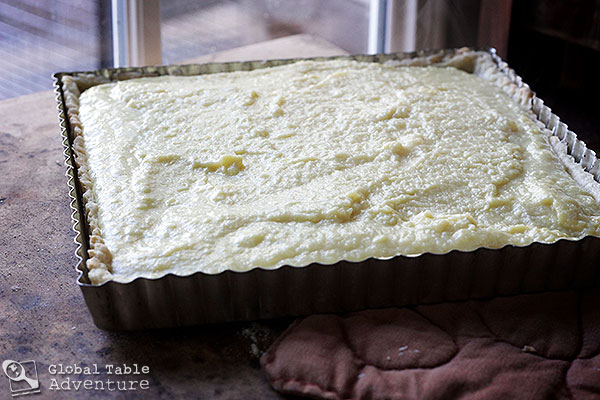 Next, remove saran and cover with happy slices of banana.
Yum.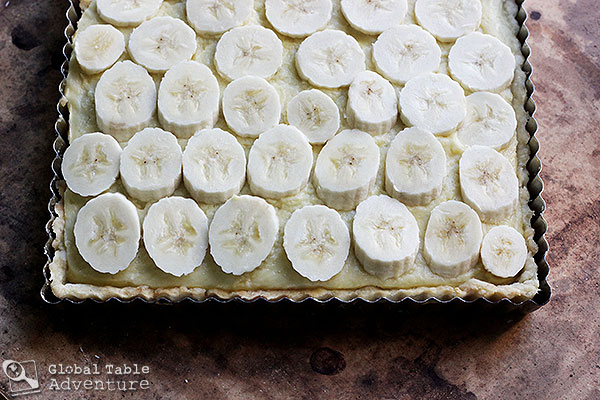 Whip up some cream and slather thickly on top of the tart.  (The bananas can be completely masked beneath the whipped cream, but I prefer to leave them peeking out on the edges so guests know what they're in for).  Sprinkle with lightly toasted coconut flakes (you can do this in a dry skillet – it just takes a few seconds, so watch them carefully).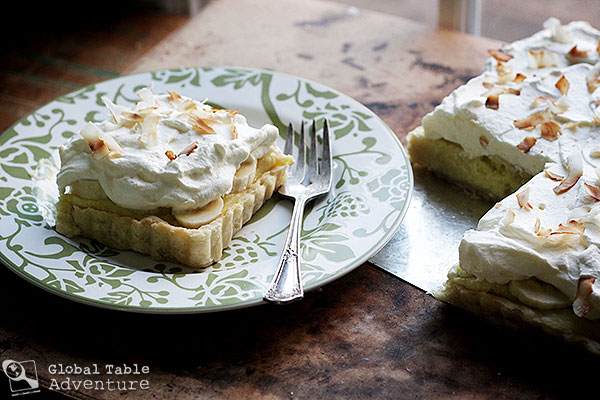 Serve immediately with lemongrass tea and a smile… and let the flavor take you away, like a coco de mer on a wave…
Happy Friday my friends.
I hope you have something equally sweet headed your way this weekend.
xo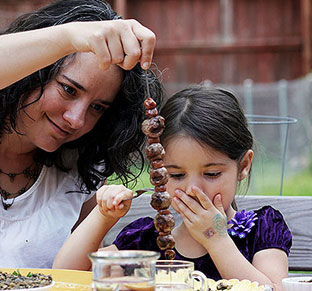 Hungry for more?
Be notified when National Geographic releases my memoir.
Simply fill in your details below.