When I first read that bananas are popular in West Africa's island country São Tomé and Príncipe, I envisioned them eaten raw on the surf-swept beaches… or perhaps sold battered and fried with a cloud of powdered sugar. While all this certainly does happen, I never imagined I'd see them folded inside of a fluffy mousse, decked out with indulgent curls of dark chocolate.
But I'm sure glad I did.
In my reading I learned that this mousse could be made any number of ways – with or without eggs (I even read one account of some part of a leaf being used to thicken the cream, perhaps they meant agar agar?) – but however you make this, the simpler the better.
The method I chose is a ready-in-15-minutes kind of mousse and there are so few ingredients it's silly.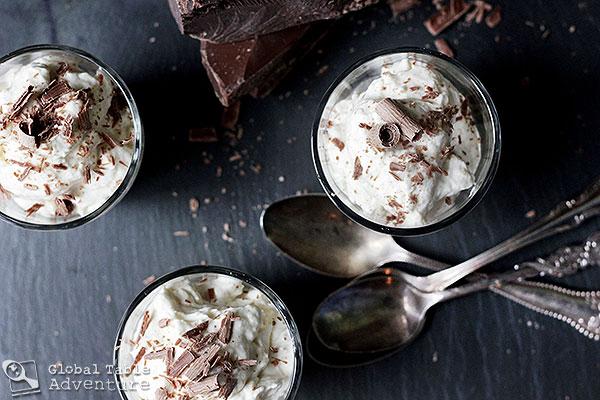 The key to the mousse are 1. really, really ripe bananas and 2. really, really ripe bananas. In fact, they are perfect when they fall into a smooth puree with the slightest of pressure from the back of a spoon.
From there, the rest is glory for you and yours. Just be sure to send a smile of thanks to São Tomé and Príncipe.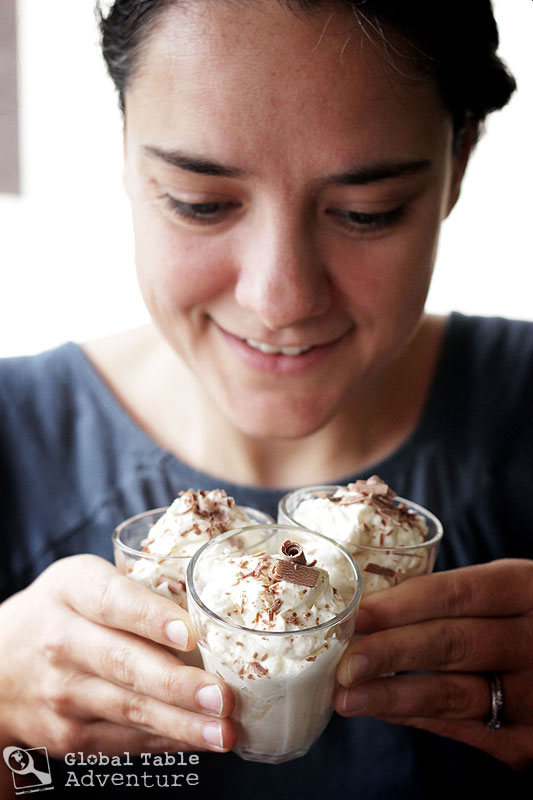 Recipe inspired by Chef Will, who had a similar dessert while visiting São Tomé and Príncipe. I added chocolate shavings in a nod to São Tomé and Príncipe's amazing cocoa production. You could even fold more chocolate inside the dessert.
Makes 6 large portions or 10 small portions
Ingredients:
2 cups heavy cream, plus extra for whipped cream garnish
1/4-1/2 cup sugar (depends on the ripeness of your bananas)
2 ripe bananas, mashed
1 tsp vanilla extract
hunk of milk chocolate or dark chocolate for curls (milk chocolate is easier to curl) – a couple of ounces should do.
Method:
I secretly love that this simple, elegant mousse starts with a humble, spotty banana. What we have right here is the original Cinderella story.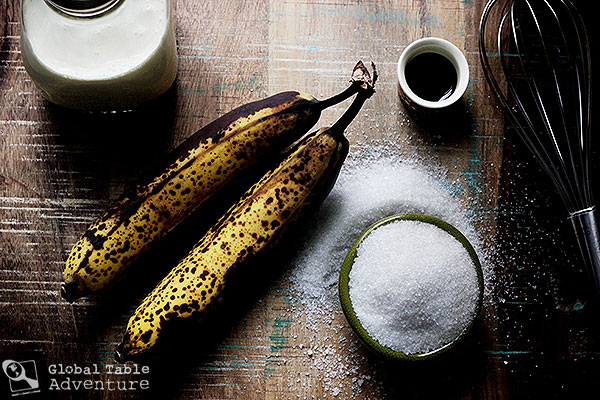 Give the bananas a smooth mash with the back of the spoon. If chunks remain, it wasn't ripe enough and you may need a food processor to smooth things out. No biggie.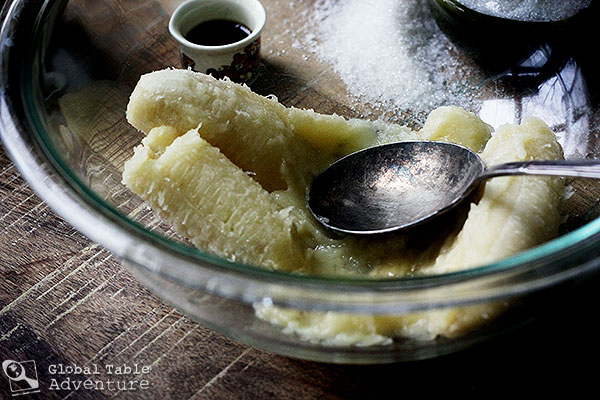 Stir together with the vanilla extract. Dab a little on vanilla your wrists as you go.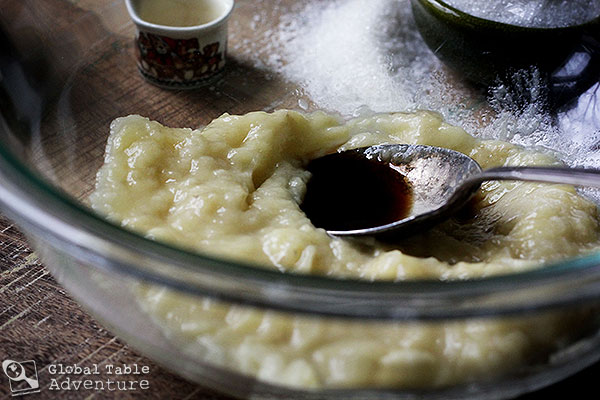 Whip the cream with the sugar until stiff peaks form.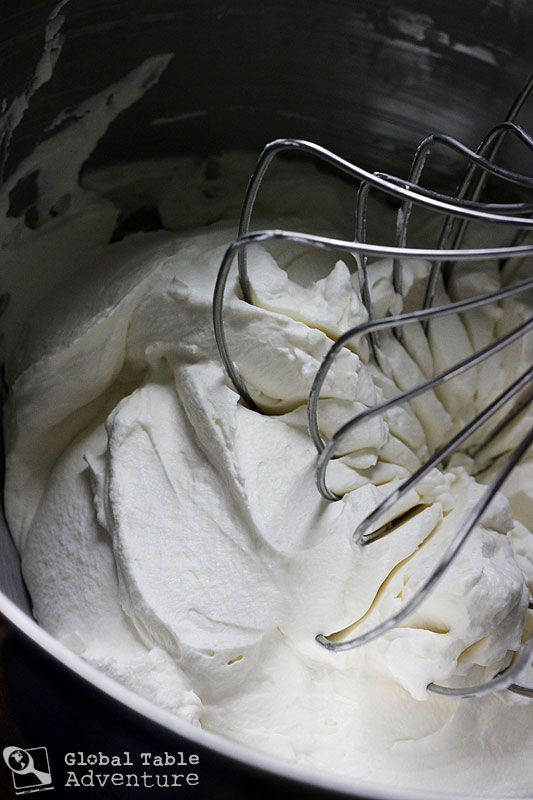 Add about 1/3 of the whipped cream to the banana mixture, stirring well to combine. Fold the banana mixture into the rest of the whipped cream and whip it a few times to help incorporate, if necessary.
Refrigerate in little glasses about 30 minutes, or until needed. Before serving, use a vegetable peeler to slowly shave chocolate curls on top of the mousse. The key is to go slowly. Also, milk chocolate is easier to curl than the more brittle dark chocolate.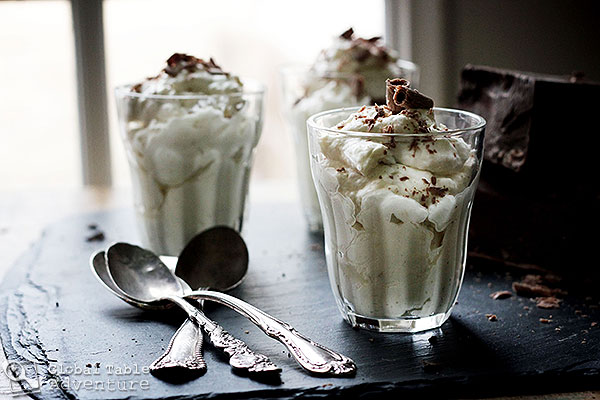 Happy Friday, friends! Enjoy with a view and a happy heart, wherever you may be…
… P.S. What's the weather where you are?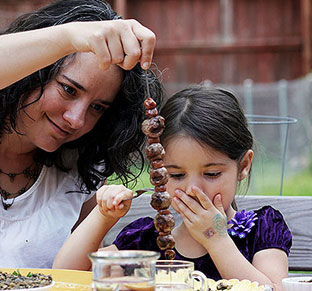 Hungry for more?
Be notified when National Geographic releases my memoir.
Simply fill in your details below.