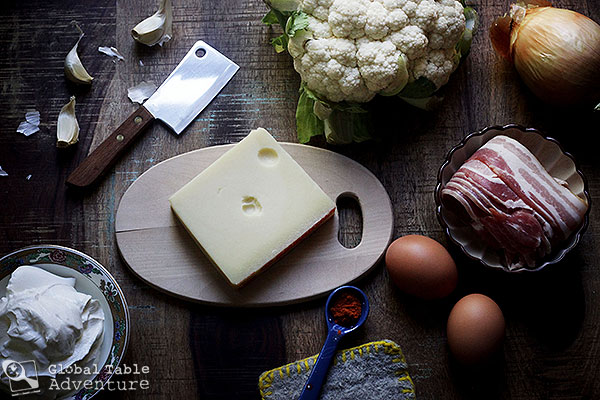 I don't usually give a lot of thought to Dracula, except for that one era in the nineties when several movies came out and I read "Interview with a Vampire" in two and a half late-night sittings. For a long time afterwards my brain bore the imprint of fear. Do not leave the windows open in the glittering, eerie night,  a little voice told me. Whatever you do, sleep with garlic in close proximity – preferably around the neck, the voice added. (I would have done so, if it hadn't been so uncomfortable)
So here we are – a decade and a half later – the week before Halloween, and we're cooking Romania. All those old feelings have come back, jittering out from my psyche. To quell this nervous energy, I'm happy to report I found a recipe inspired directly by the cuisine of Dracula's hometown: Transylvania. Perhaps the Count ate it himself.
Dracula was a real man from the 1400's (with an epic mustache), originally known as Vlad the Impaler because of the extraordinary punishments he doled out to his enemies. "Dracula" comes from the fact that he was a member of the Order of the Dragon, or Dracul (in Romanian Dracula means son of Dracul).
While he definitely wasn't a vampire (probably), I'm fairly confident he would have loved this bacon-loaded, cheese sprinkled cauliflower casserole (perhaps without the garlic). With lots of bacon and sour cream, it's classic Romanian cooking at it's finest. I like to imagine him eating the casserole at dusk, collar raised against the bitter winter winds that whipped through his castle grounds.
Most authentic recipes call for cheese called cascaval, which I had to look up. Turns out it's a type, covering many varieties:
In Romania, cașcaval (Romanian pronunciation: [kaʃkaˈval]) is used to refer to a number of types of yellow semi-hard cheeses made out of sheep's or cow's-milk. The term is often used by extension as a generic name for all semi-hard yellow cheeses such as the Swiss Emmental cheese, the Dutch Gouda and the British Cheddar, or anything that looks similar to the cașcaval. (Wikipedia)
Based on this definition  I used a blend of Emmental and Cheddar which made for an amazing creamy, half-sharp blend. The sour cream and egg serve as a binder and make this dish a little more finished for potlucks and larger gatherings.
Serves 4-6 as a side
Ingredients
1 small head of cauliflower, cut into florets
6 oz bacon, diced
1 onion, chopped
3-4 cloves of garlic, crushed
For the cheese sauce: 
1 cup grated emmental 1 cup grated cheddar
8 oz sour cream
2 eggs
Salt, pepper, and paprika for seasoning
Method:
Set your kitchen up in one of the castles Bram Stoker used as inspiration for his 1897 book Dracula … Bran Castle in Romania.
Here's another castle which is said to have influenced the story's description of the count's home (but this one is in Scotland).
After taking in these glorious views, steam the cauliflower in florets (this took 6-10 minutes for me). Be careful not to overcook it. Then preheat the oven to 375F and begin frying up the bacon. Breathe in the aroma of goodness.
Add the onion and plenty of garlic. Cook until soft and the vampires have dispersed.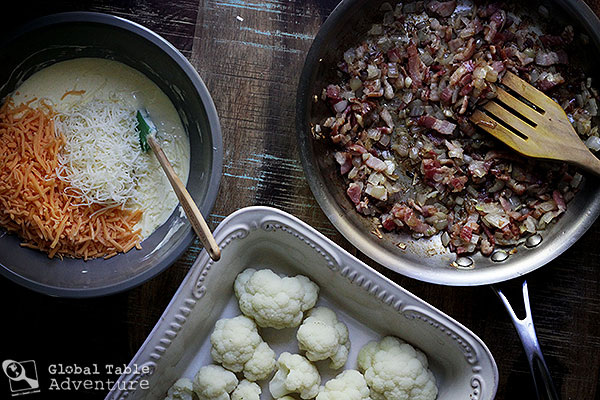 Place the steamed cauliflower in a small casserole, top with the bacon and onion. In a small bowl, mix together the eggs, sour cream, cheese, salt, pepper, and paprika.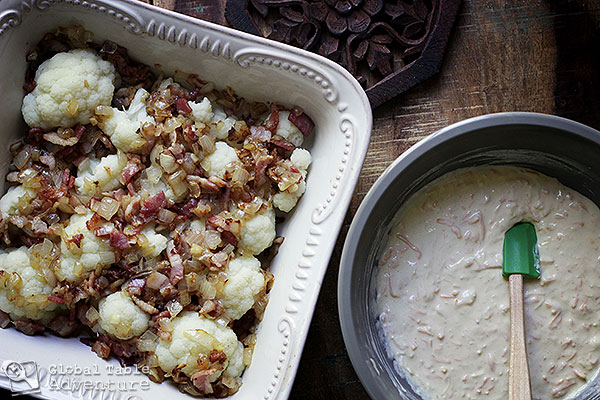 Pour over the top of the cauliflower.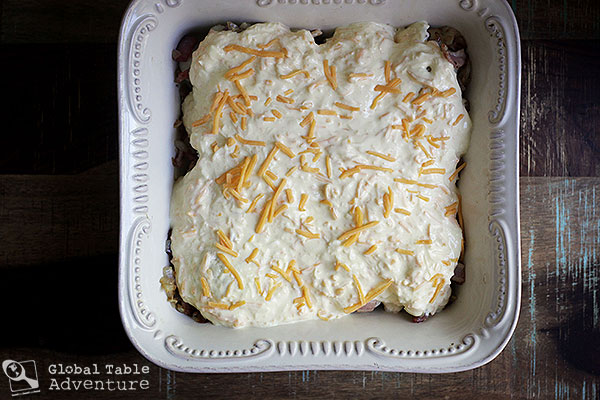 Bake at 375 for about 25 minutes, or until bubbling and the edges begin to brown.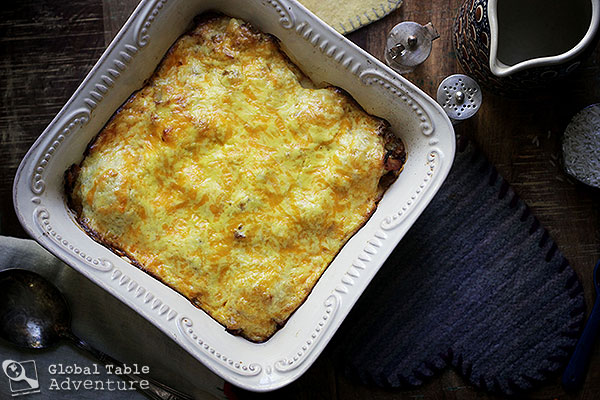 Enjoy the fact that this is highly indulgent… cauliflower. Considering cauliflower is pretty much water and fiber, while bacon and cheese is deluxe glory, this recipe is the best of both worlds.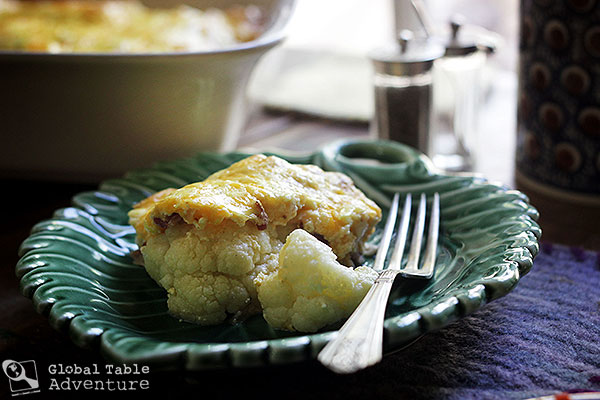 I'm into it.
Enjoy somewhere dreamy, where no vampires have ever lived.
Thanks Romania!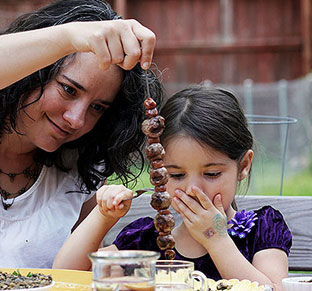 Hungry for more?
Be notified when National Geographic releases my memoir.
Simply fill in your details below.