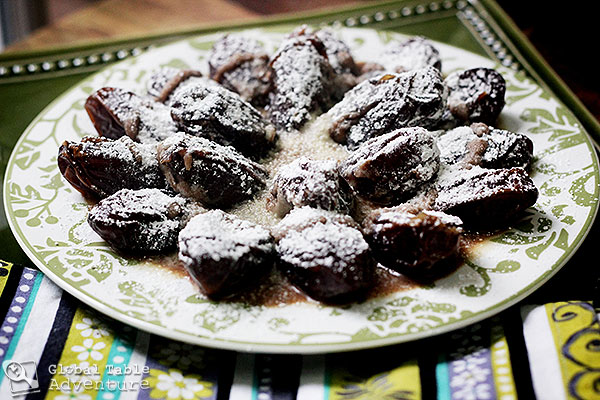 I'm not a particularly picky person, except when it comes to dates and men. I lucked out in the man department when I married my best friend 4 1/2 years ago… but I'm still working on learning to love dates. While I certainly love going to dinner and a movie, taking long walks on the beach, and enjoying romantic hikes in the forest… I don't much care for date dates. The black, oblong super sweet kind of date that one eats.
Dates are one of the major foods grown in Qatar, so the time has come to challenge myself with this treat once again. I found today's cinnamon and butter laden recipe in the World Cookbook for Students. In my adaptation, the flavors combine into a simple and straightforward treat – something for everyday living.  Also, the butter cuts some of the sweetness from the dates which is a definite plus in my book.
P.S. Here's how dates grow, if you're curious… it's a long road from these plump jewels to the wrinkly, black nuggets we find in the grocery store.
Ingredients:
3/4 lb whole dates, pits removed
1/2 cup butter
1 1/2 tsp cinnamon
1/3 cup flour
confectioner's sugar, for dusting
Method:
For this recipe you'll need to pit a container of dates. I found using a walnut-meat pick to be extremely helpful (by spinning it around the pit to loosen it, I was then able to hook over the top of the pit and pull it out through the stem end of the date).
Side note: I never gave much thought to walnut-meat picks until my mom's care package that she sent to GTA a few weeks ago. Am I the only one with a walnut cracker and pick under the age of 75?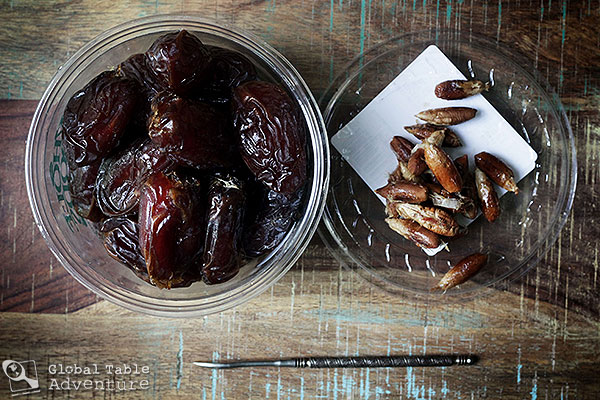 Next, arrange the dates on a pretty plate.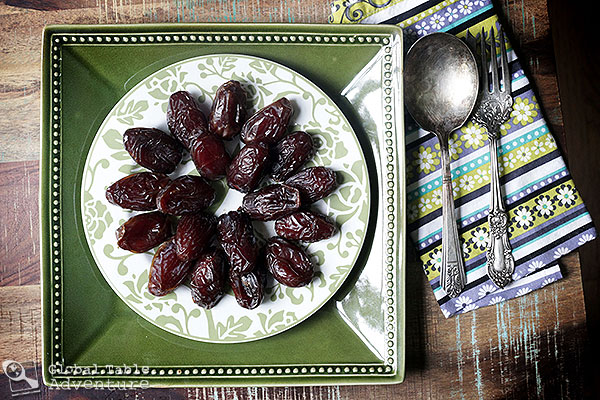 Meanwhile, melt the butter and whisk in the flour and cinnamon. If you use unsalted butter, you may want a pinch of salt. Cook for a few minutes until thickened into a gravy like sauce (whisk constantly).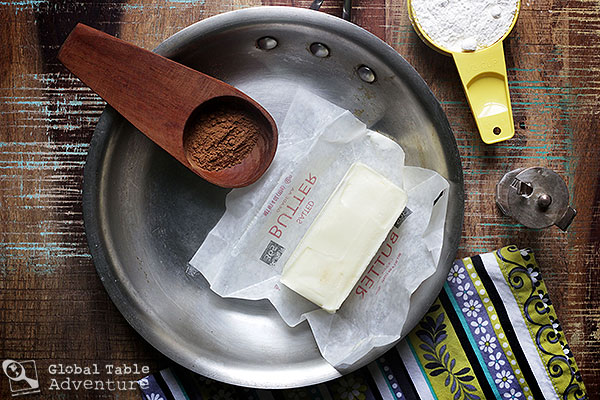 Now, spoon the buttery cinnamon mixture over and around the dates.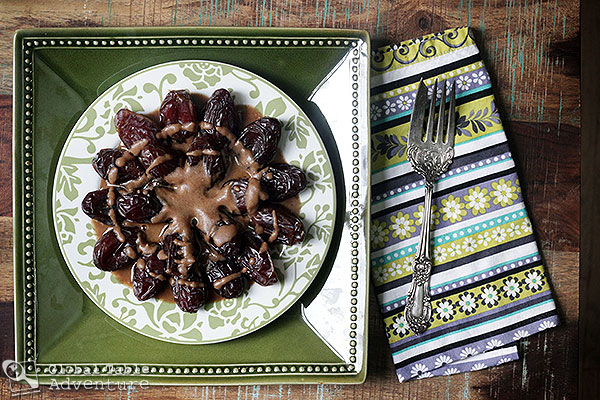 Let the warm sauce cool to room temperature, then dust like crazy with as much powdered sugar as you can stand.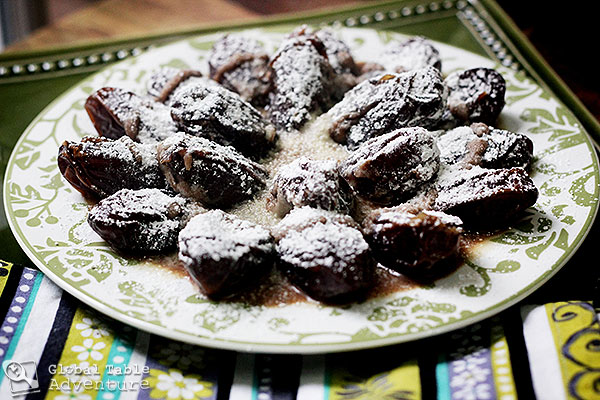 Enjoy the transformation into a snowy landscape…
… and, just for fun, dive into these bites of Qatar and daydream your way to this view.
(My toes are in the shallows already)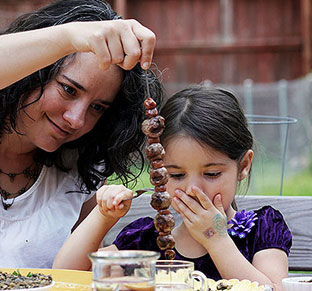 Hungry for more?
Be notified when National Geographic releases my memoir.
Simply fill in your details below.