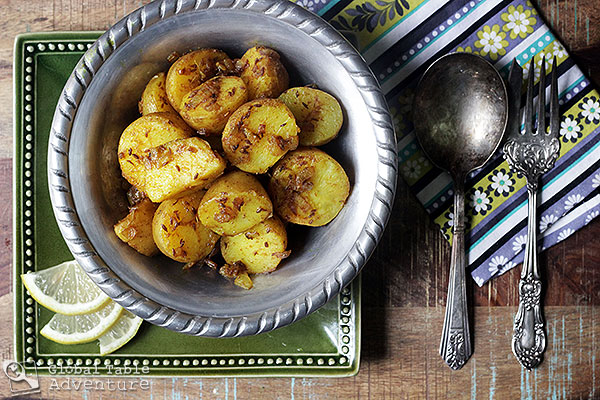 When I look up at the turmeric-colored leaves that dangle in our now somewhat skeletal trees, I know I need a change. I crave something warm, comforting and full of spice. But I need it to happen quick, so I can run back outside, lay on my back, and watch those leaves shimmy and shake on their way down to the ground.
Unless, I can find a compromise.
A quick recipe I can bring on a picnic.
One that can stand up to a chilly autumn afternoon and a toddler who recently got a big girl bike.
A recipe I can bring to a potluck… perhaps a potluck featuring fairies from around the world.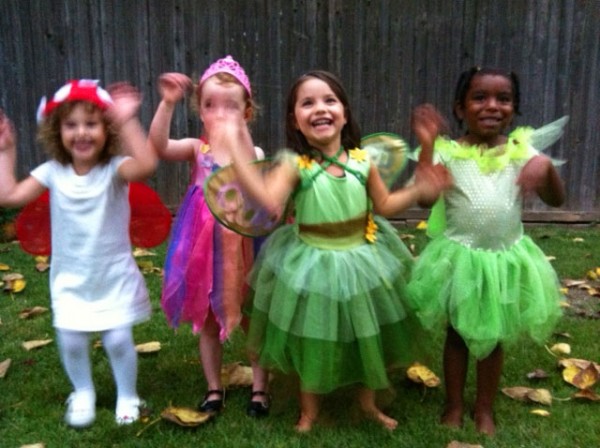 Well. Turns out, thanks to Qatar, I can. Enter Cumin Seed Potatoes – a recipe that rocks my world. The origins of this dish are a blend of Middle Eastern and Indian sensibilities, which is just about the way things work in Qatar.
For a fun and equally authentic variation, try substituting some or all of the potatoes for steamed cauliflower.
Ingredients:
2 lbs small gold potatoes
1/4 cup vegetable oil
1 Tbsp cumin seed
1 onion, chopped
1 tsp ground cumin
1 tsp ground coriander
1 tsp turmeric
chili powder, to taste
salt & pepper
lemon juice, to taste (about 1 lemon) or set out slices as garnish
Method:
Let's bring spice in our lives. This is the time. A good spice collection is worth the trouble. Because then you can just pull open a drawer and breath in the delight of cumin, turmeric, coriander, and chili powder.
Refreshing. Uplifting.
First step? Set up your kitchen in a sparkling city in Qatar…
Then, set a pot of potatoes to boil and cook until tender. Our small golden potatoes only took about 15 minutes. Meanwhile, fry up those cumin seeds in some vegetable oil until fragrant and just beginning to color (30 seconds to a minute).
My heart jumps with every crackle.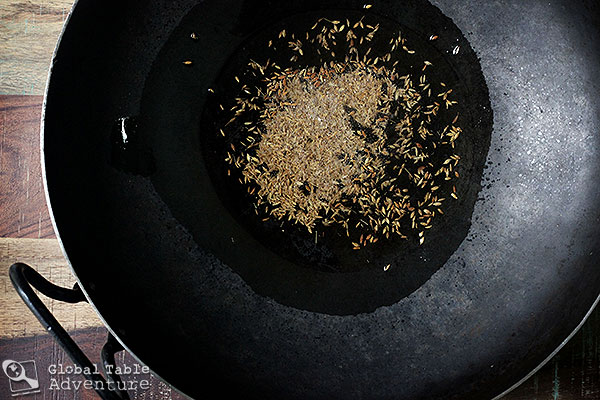 Toss on the onions and cook until "meltingly" soft. Then stir in all the spices, salt, and pepper.
Sneak a taste and smile.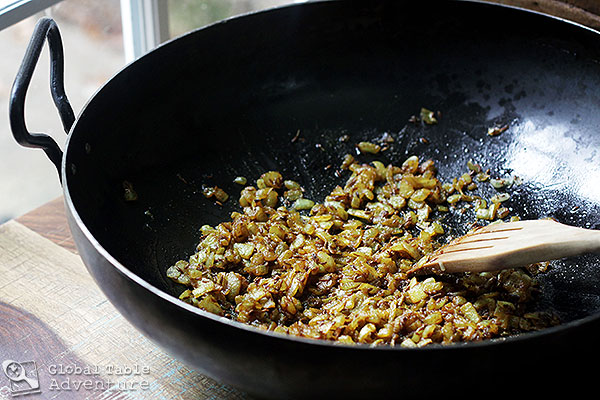 Halve or quarter your potatoes, as desired, and add to the onion mixture. Squeeze on a little lemon juice, as desired.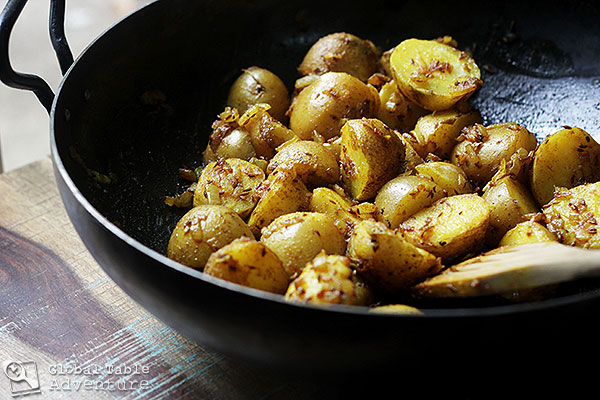 Toss until completely coated with golden, sweet spiced goodness.  Serve hot with fresh lemon slices.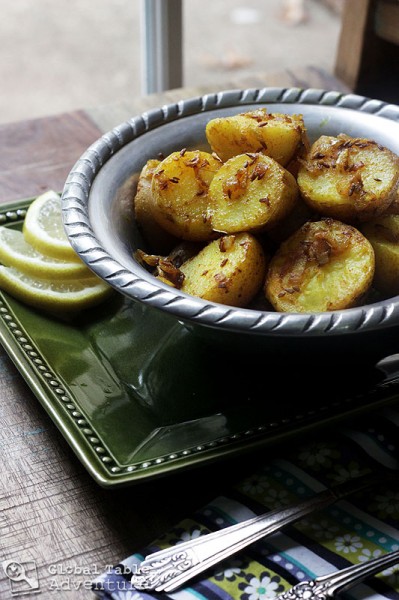 Enjoy with a towering view. A new perspective.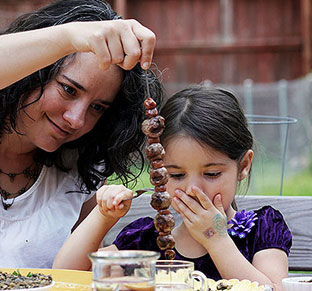 Hungry for more?
Be notified when National Geographic releases my memoir.
Simply fill in your details below.