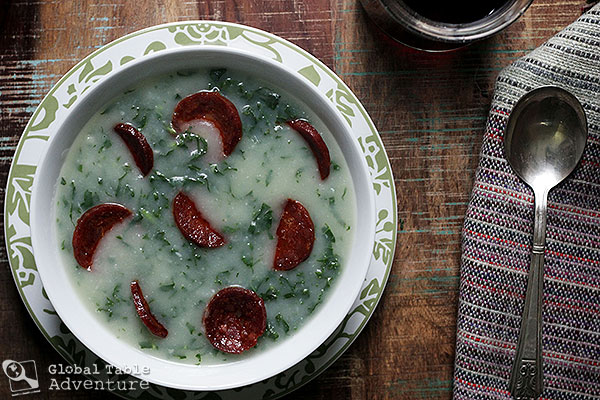 Under the glimmering night skies of Portugal, lines of people snake through the streets, waiting for steaming hot bowls of Caldo Verde. This is the nightclub crowd. The night shift crowd. And the I-can't-sleep-again-because-I'm-thinking-of-him crowd.
I was once a part of this group, wearing high heels until they ached. I was much too young to be out so late at night, but there was nothing like sizzling, steaming European street food to keep the evening's excitement alive, even at four in the morning when all sensible people had retreated under their comforters.
But who needs to go to sleep when there is Caldo Verde?
Often sold with a steaming hot chorizo stuffed roll (called Pao com Chourico), this hearty soup is considered by some to be the national dish of Portugal. Each bite is a smooth blend of potatoes, garlic, and onion, with shaved kale and sprinkled with chorizo sausage. Compared to fritters and hot dogs, this is gourmet street food.
In my excitement to eat the soup, I forgot to add a healthy drizzle of olive oil, but that would be typical as well.
The key is to remember, when there is hot soup, there is love. Even at four in the morning.
This is how we can keep the kids out of trouble.
Because who can get in trouble when their hands are full of soup and bread?
Not I.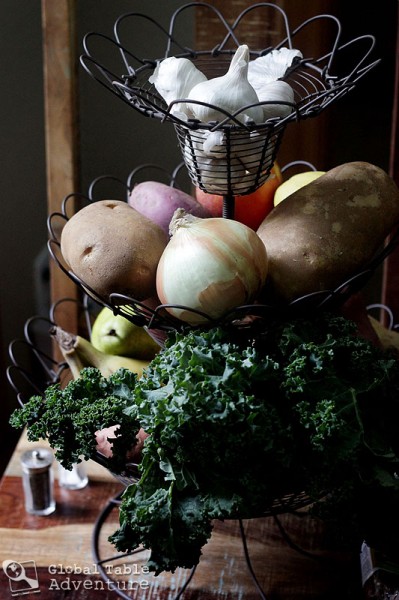 Recipe adapted from Full Bellies.
Serves 4-6
Ingredients:
1 large onion, diced
5 cloves garlic, thinly sliced
8 ounces chorizo, sliced into half moons
2 1/2 lbs potatoes, peeled & cubed
8 cups cold water
1 bunch kale, shaved thinly
Salt and pepper to taste
Method:
Time to awaken your inner night owl. Let Caldo Verde transform the earth into a starry night.
First step to a starry Portuguese night?
Soften the onion and garlic in some olive oil. When the onion is translucent and fragrant, add the cubed potato, water and seasoning. Cook about 20-30 minutes, or until the potatoes fall apart easily.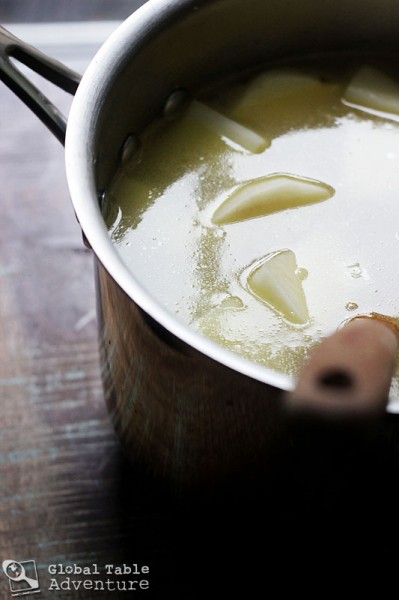 Meanwhile, remove the ribs from the kale and shave as thinly as possible. I find rolling the kale up in a tight bunch makes it easier to slice thinly. While you're at it, fry the chorizo slices in a pan until lightly browned. You'll know they are done when you can't help but eat a slice (or five).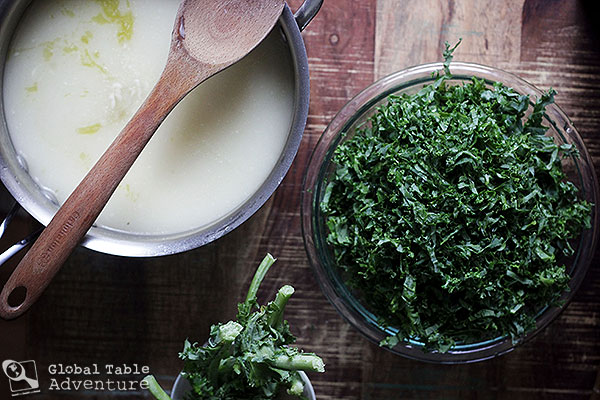 Add the shaved kale and sausage to the soup and cook until the kale is softened to desired texture.
Since I like the texture and taste of fresh kale, I simply added it to the pot and turned off the heat. The residual heat cooked it enough for me.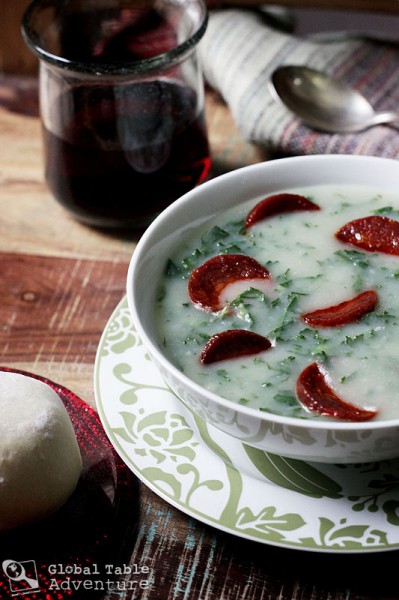 Enjoy in a special spot of your choosing, right in the heart of the hustle and bustle, or beyond. Pick your dream:
Enjoy with a smile on a chilly night, either out on the town, or in your pajamas while remembering those good-old-days when you went to bed after 10pm.
Ahem.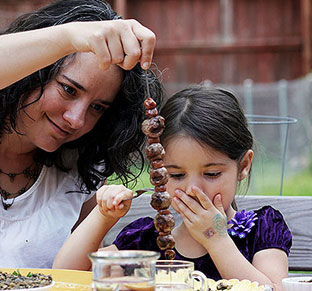 Hungry for more?
Be notified when National Geographic releases my memoir.
Simply fill in your details below.