Sometimes I have to play games to get through a busy day with a smile. Here are some good things that help me out (in no particular order):
– watching the sun peek through the clouds.
– listening to my shoes squeak in the library.
– counting how often our daughter giggles.
– feeling her small hand in mine.
Other times it's all about vinegar, slowly reduced with soy sauce and brown sugar, with a hit of black peppercorn and bay leaf. What? I know, I know. But it's true. As a long time fan of Vinegar City, Pork Adobo is just right for those sweet and sour days which cling to us like paperweights.
Whatever that means.
The inspiration comes from our Filipino Global Table, which (in turn) was inspired by the cuisine of Portugal. It would seem adobo can be anything in sauce (particularly vinegar based), but pork adobo is particularly grand with pork belly or shoulder. In other words, any meat that is thick, fatty and wonderful on the slow and low side of cooking. Even ribs would be fantastic.
If you're in the mood for something else there are many conventional and unconventional adobo options, including chicken, squid, longbeans, and catfish. For a popular creamy variation, try adding a little coconut cream at the end of cooking. It'll take the bite off of the vinegar and give the dish tropical smoothness.
This recipe is adapted from two places – Laura Kelley at Silk Road Gourmet and Mark Bittman's The Best Recipe.
Serve with Rice.
Ingredients:
Serves 8
2 1/2 lbs pork cut in large hunks (you can use pork belly, shoulder, etc.)
1 large onion, chopped
1 head garlic, peeled
1 1/2 tsp whole peppercorns (you may crack them if you prefer)
1 1/2 cup cider vinegar
3/4 cup water
6 bay leaves
1/4 cup soy sauce
1 Tbsp- 1/4 cup brown sugar, as desired
salt & pepper
light sesame or peanut oil, to taste
Method:
Add all ingredients to dutch oven or other large pot (except oil). Start with 1 Tbsp brown sugar.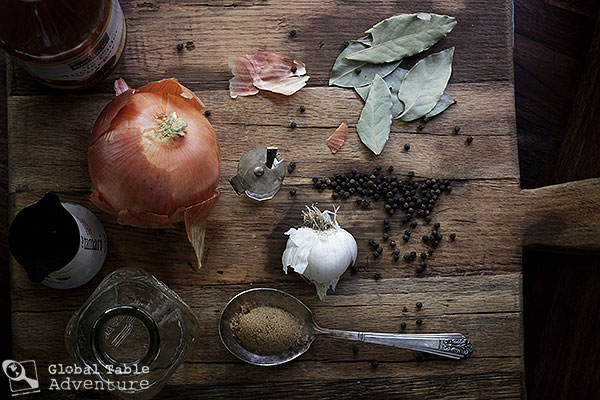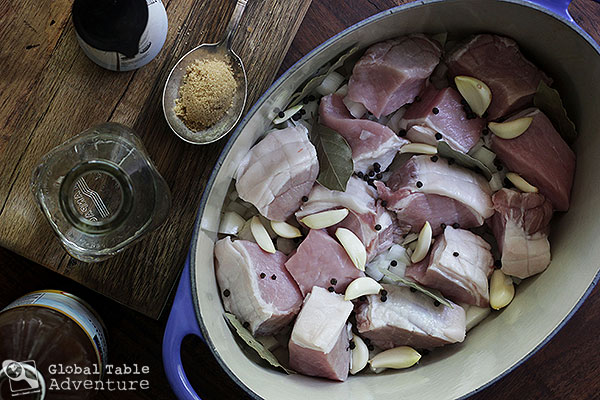 Bring to a boil and reduce to a gentle simmer. Simmer covered for 1-2 hours, without stirring (an old Filipino trick).. or until the meat is fork tender. Remove meat and brown in oil or on a grill. Meanwhile, boil the sauce to thicken, adding more brown sugar until as sweet as you'd like. The sauce should reduce until thick and syrupy.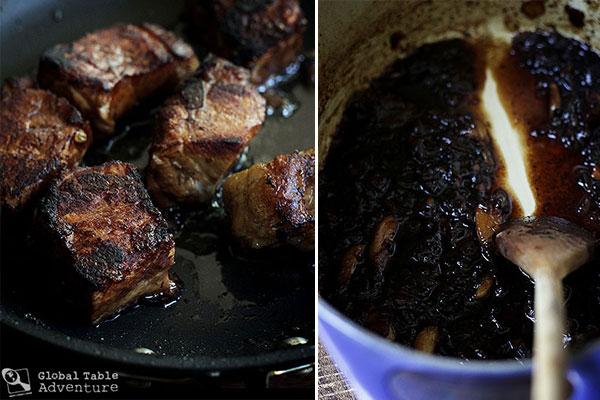 When done reducing (this took about 30 minutes for me), return meat to the pot and…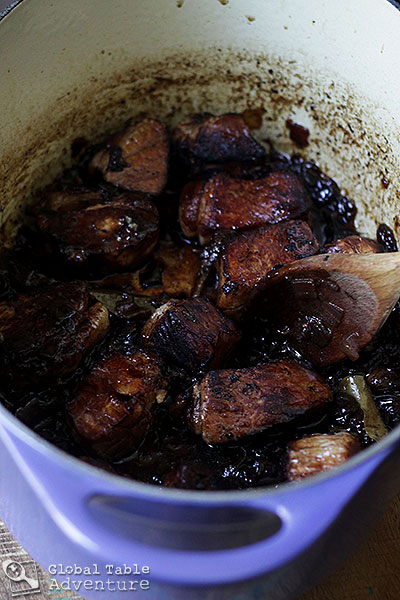 … serve over rice.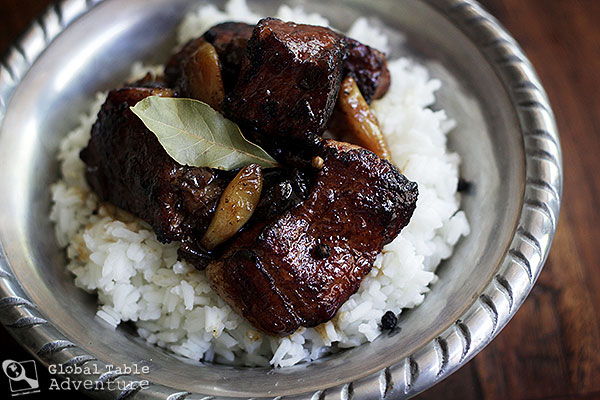 Somewhere ever so beautiful.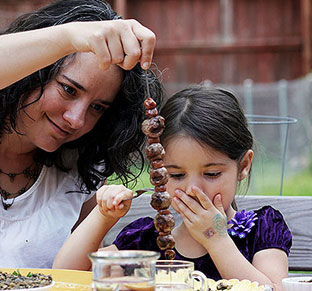 Hungry for more?
Be notified when National Geographic releases my memoir.
Simply fill in your details below.