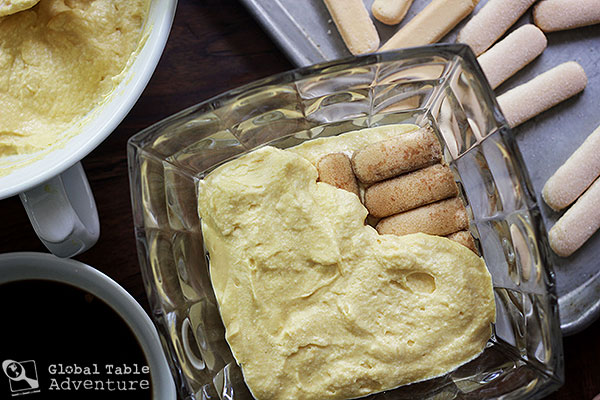 Yes. Peruvian Tiramisu. It's real and it's happening right now.
This is tiramisu exactly as you know it with the addition of one magical ingredient from Peru: lucuma fruit. To me, the brilliant gold flesh of lucuma tastes like a combination of caramel, sweet potato and pumpkin. With a bit of banana leaf undertones.
I'm not sure how it came to be that there is a fruit which tastes like caramel, but I'm smitten.
I mean, really.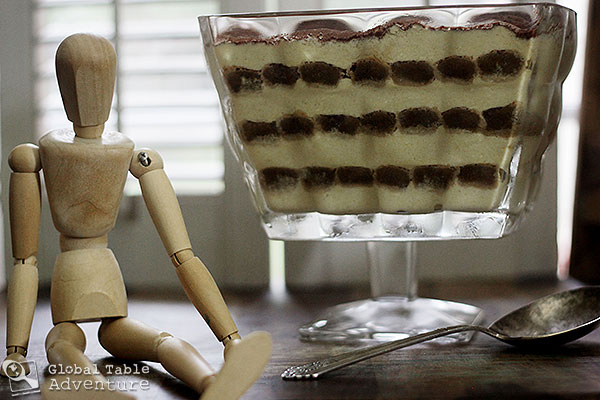 This is the perfect dessert to serve with falling leaves, crisp afternoons, and a whisper of frost. (Hello, autumn.)
Kelly, the owner of Mi Tierra in Tulsa, tells me that, while lucuma fruit is folded into ice cream, drinks, and more, tiramisu is the "big city" way to enjoy the fruit in Lima.
Now… about the fact that they're eating Tiramisu in Peru… Here's the deal: the Italian influence in Italy is second only the the Chinese influence.
The first wave of Italian immigration to Peru occurred during the period 1840–1866 (the "Guano" Era): not less than 15,000 Italians arrived to Peru during this period (without counting the non-registered Italians) and established mainly in the coastal cities, especially, in Lima and Callao. They came, mostly, from the northern states. (Wikipedia)
World War II marks a second wave of immigration. With so many Italians in Peru, food preferences began to coalesce (remember the "Menestron" I mentioned in About the food of Peru?). There's even an Italian Peruvian online news site, ItaliaPeru, for those who want to stay connected.
Now, before you run away and say you can't find lucuma, think again. For starters, Goya makes frozen lucuma pulp, so most well-stocked Hispanic/Latin markets should carry it (call ahead to be sure). If you live in Tulsa, Oklahoma, Mi Tierra has the hook up (and while you're there, have a bite of Peru at the restaurant.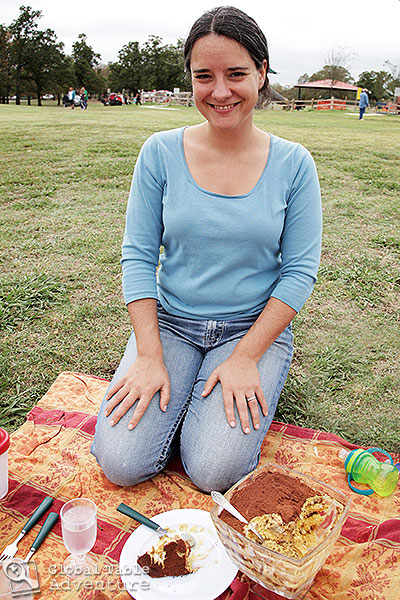 NOTE: Word has it that you can substitute pumpkin puree, but I found it made the tiramisu watery and grainy – seemingly as a result of curdling the marscapone. Maybe you could fold in some caramel, to taste, to approximate the flavor instead (I haven't tried this personally, however)
Serves 6-8
Ingredients:
4 eggs, separated – the freshest you can find
1/3 cup caster sugar
3, 8 oz tubs marscapone cheese, room temperature
2/3 cup lucuma
40-60 lady fingers (Italian Savoiardi)
2 tsp dark cocoa powder
1 cup frozen lucuma pulp, thawed
For the dipping liquid:
2 cups water
3 Tbsp instant espresso
3 tablespoon dark rum
Method:
Slide up to a Peruvian fruit vendor and find yourself some lucuma.
Then, take the freshest eggs you can find and separate them into two bowls (the large one for the yolks).
Then whip the egg whites with half the sugar until soft peaks form, like little clouds on the tips of your beaters.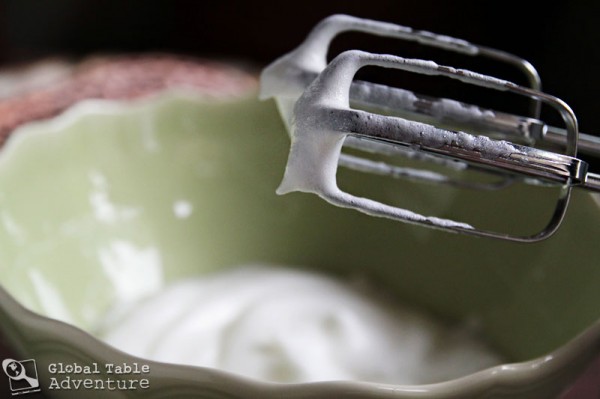 Next, beat the room temperature marscapone with the egg yolks and remaining sugar.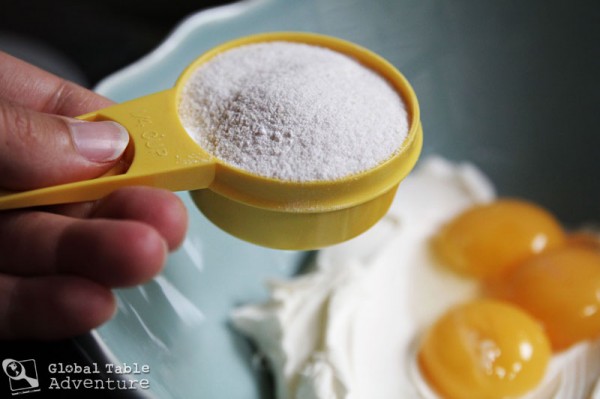 Here's the fun part – add the golden, glorious, caramel-luscious lucuma (if using frozen pulp, please thaw it).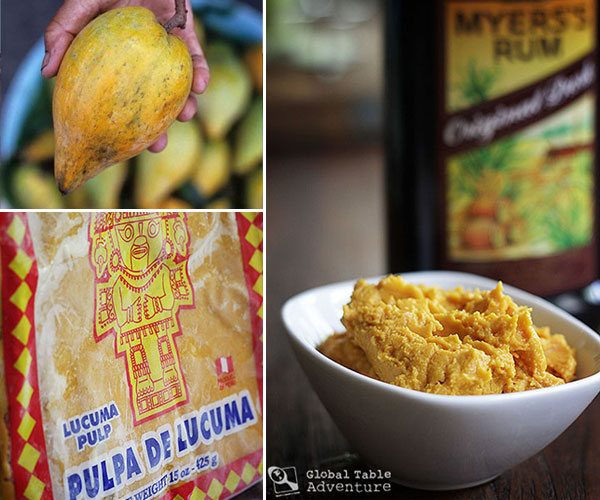 Fold the lucuma mixture with the egg whites until a soft, pale orange mixture forms.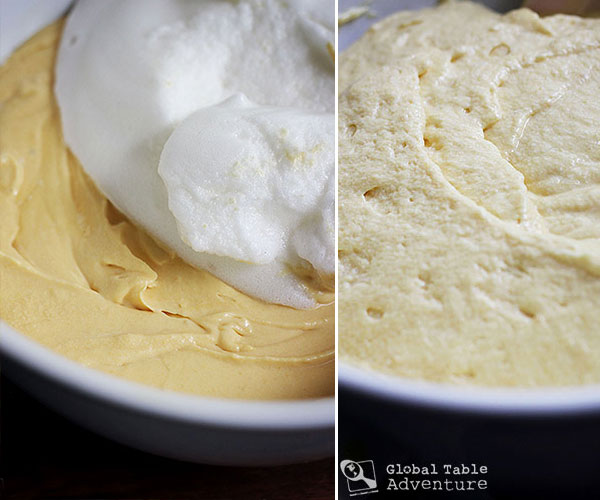 Now, begin to assemble the tiramisu.
Kiss each ladyfinger to the espresso/rum mixture, on both sides. You don't want to submerge it, or else you'll end up with soggy tiramisu.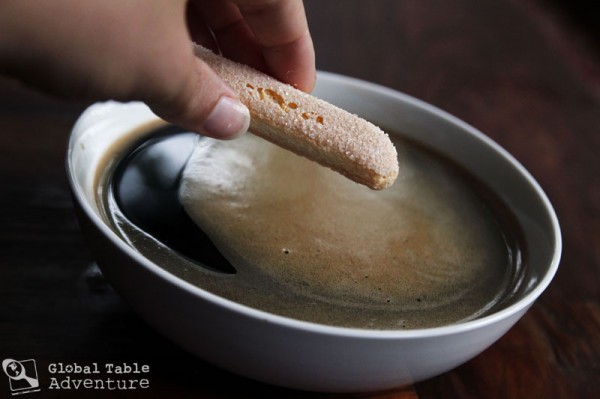 Layer in a trifle dish or lasagna pan, starting with a layer of lucuma mixture, then the cookies.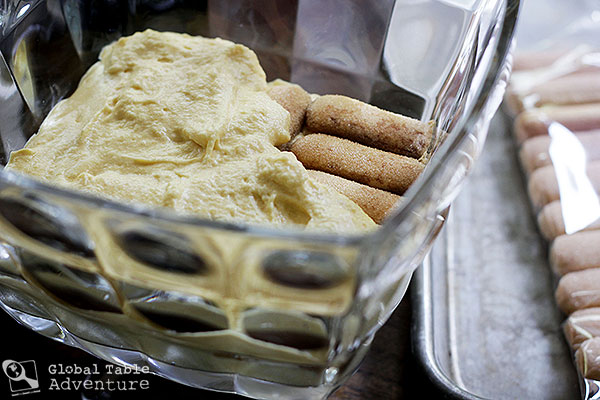 Keep going, alternating between the cookies and the lucuma mixture, finishing with a layer of lucuma.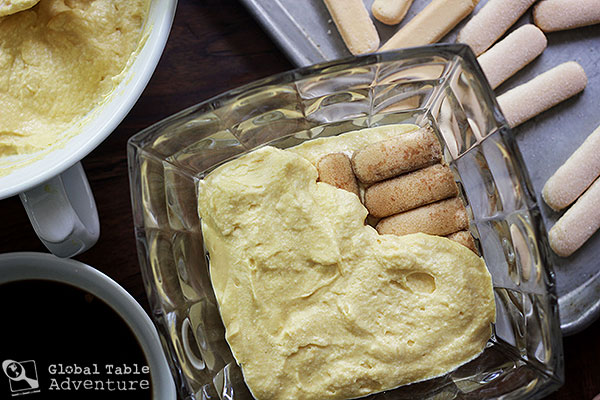 Note: To make a pretty line of cookies on the outside, break the cookies in half, dip the broken half in espresso mixture, and press against the glass. This creates a seal and really pretty line.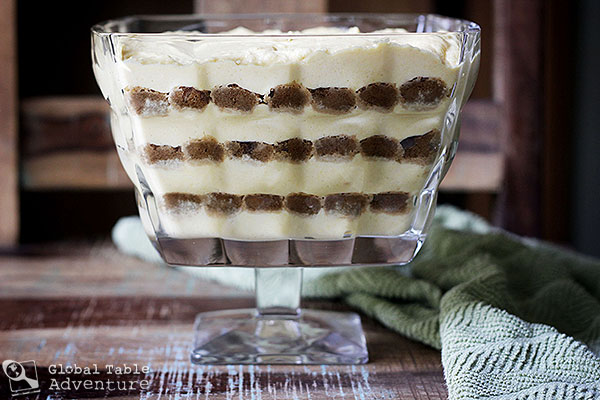 Dust with cocoa powder.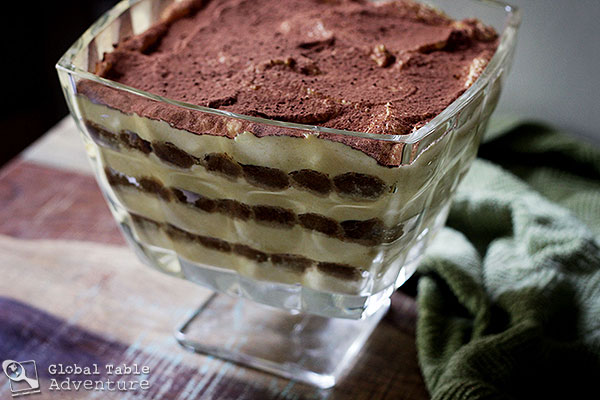 Cover and refrigerate overnight.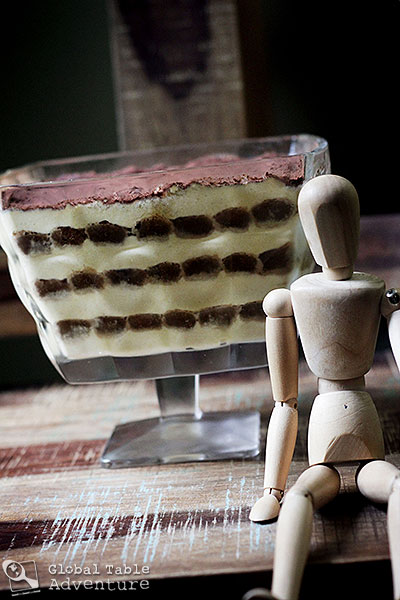 Meanwhile, dream a little Peruvian dream, full of gold and blue and brilliant love.
When you wake in the morning, resist all temptation to have Peruvian Tiramisu for breakfast.
For at least five minutes.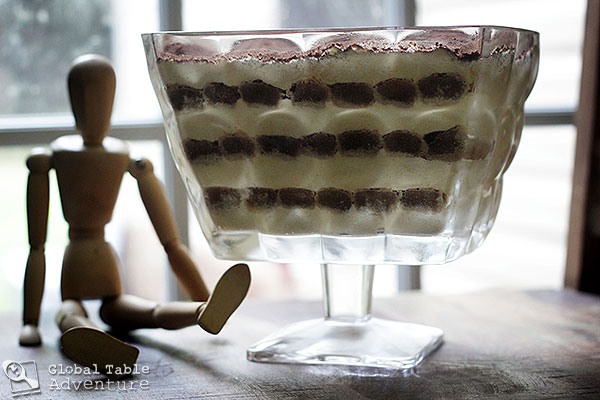 If you have the time, take it somewhere special.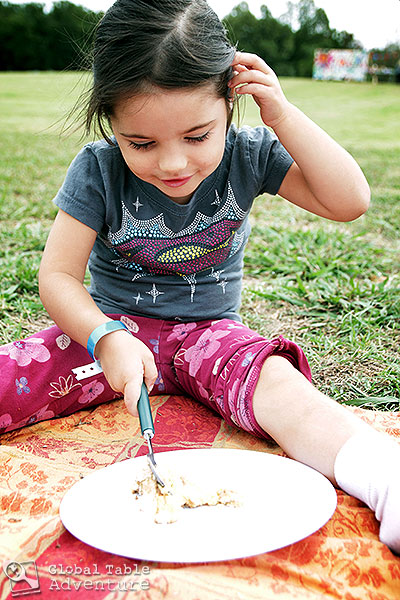 Wherever your heart leads you.
Perhaps on a picnic.
With cute babies.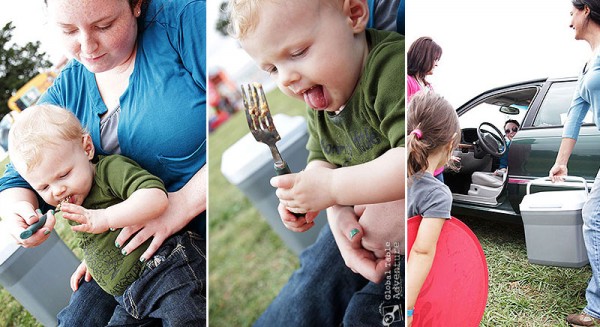 Hi, Kaiden!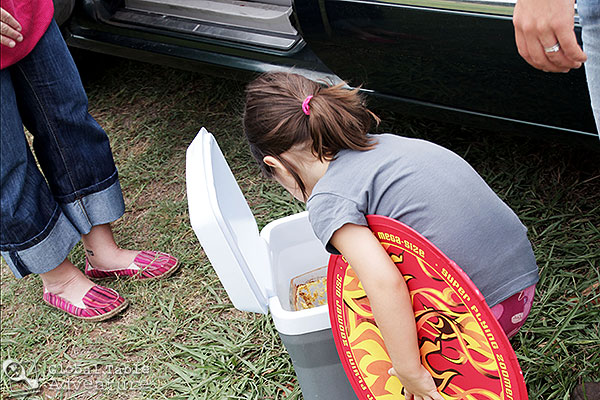 Just be sure to get one last lick, before you put it away.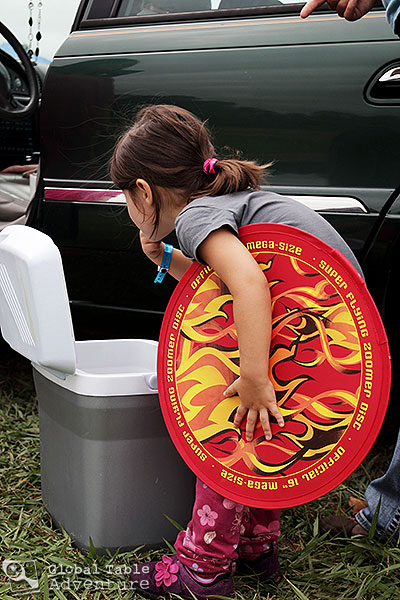 Enjoy this little taste of Peru (and Italy!)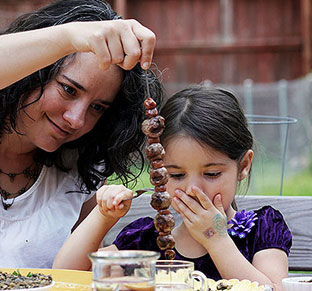 Hungry for more?
Be notified when National Geographic releases my memoir.
Simply fill in your details below.