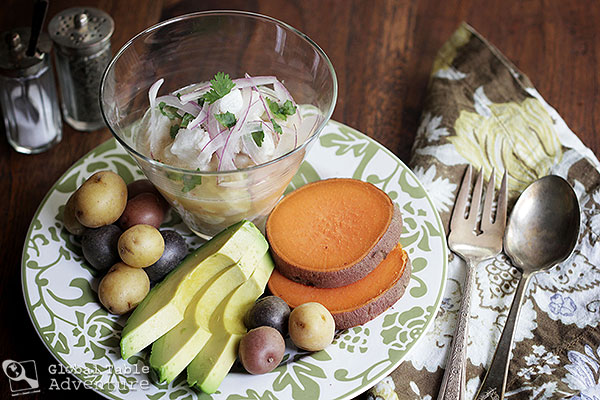 Last week I spoke with "Kelly," a short, black-haired Peruvian restaurateur whose father had a thing for Western names (he also named one of her brother's Kennedy – and, as she admitted with downcast eyes, another brother "Hitler"). If that wasn't enough to blow my mind, she added in her thick, rolling accent that halibut ceviche is the "Dunkin' Donuts" of Peru.
I asked her twice to repeat herself. Each time her smile grew bigger and her words clearer.
Ceviche is the Dunkin Donuts of Peru.
Ceviche- Peru's pride and joy – is light, fresh, and healthy, so I found the comparison strange. Unlike the doughnut, which takes a dip in a bubbling cauldron of oil, the seafood "cooks" in the acid of lime or lemon juice. Nothing could be cleaner. Each bite is bright, flavorful, and often spicy with the addition of the rocoto pepper (although any hot pepper can be used to taste) and a hit of fresh ginger.
When I tried Kelly's ceviche, I was happy to find an assortment of goodies accompanying it. There were the oversize corn kernels called choclo, which Ava adored. There were also crispy fried corn kernels, sweet potato, and regular potato.  This wasn't just a snack, it was an entire meal.
After considering everything about ceviche, I came to the conclusion that nothing about ceviche is like dunkin' donuts, except for the passion and love with which Peruvians eat it. And how ubiquitous it is.
Now that's something I can get behind.
P.S. When it comes to ceviche, all variety of seafood is used (mussels, scallops, and shrimp to name a few), but since halibut is as good as a doughnut to at least one Peruvian woman, we went with halibut.
Serves 2
Ingredients:
1/2-3/4 lb halibut (skinned and deboned)
2 limes, juiced
2 lemons, juiced
1/8 tsp cumin
1/2 tsp fresh ginger, grated
1 clove garlic, crushed
rococo pepper, to taste (or other hot chili pepper)
I found the rocoto pepper at Mia Tierra, here in Tulsa
1/2 tsp salt (or more to taste)
pepper, as desired
Accompaniments:
handful cilantro, torn
shaved red onion
cooked sweet potato slices
baby potatoes
lettuce
avocado
Method:
Juice the lemons and limes until your home smells like Peru in the summer. Blend the juice with cumin, ginger, garlic and…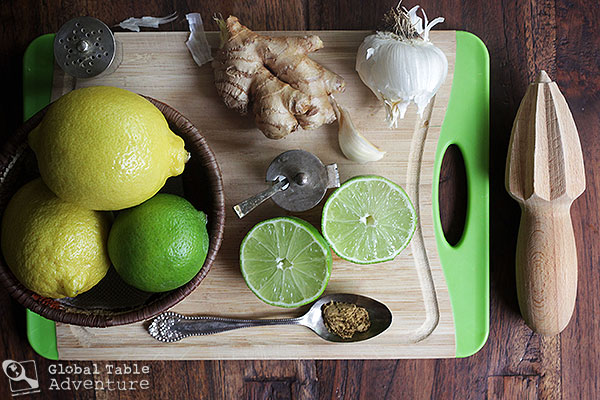 … the rococo pepper. This is a hot pepper, so I only used a small bit for mild. If you can, use a blender to get the marinade very smooth. Add salt and pepper, to taste. Add more hot pepper, until you're happy with the heat.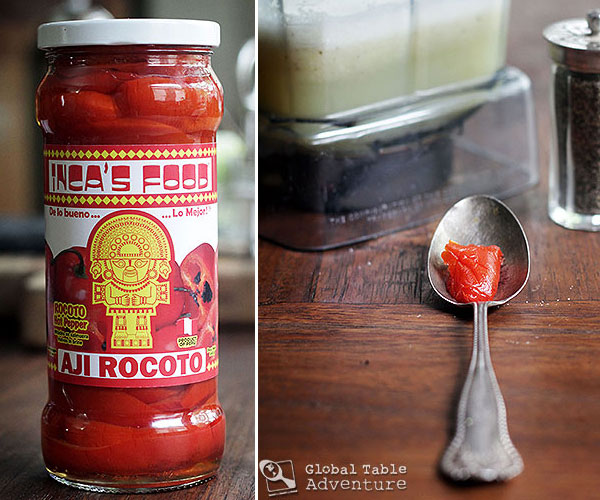 Rinse the halibut and dice into 1/2 inch cubes. Combine marinade with fish, cover and refrigerate for at least thirty minutes, preferably an hour, tossing once to be sure that the marinade touches the fish on all sides.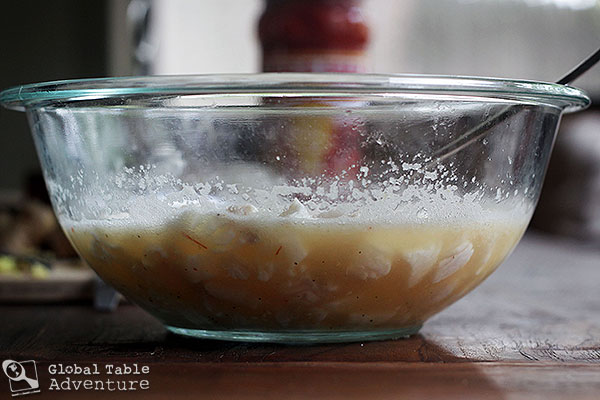 Top with shaved onions, sliced so thin, they curl like a traditional Peruvian fishing boat.
Garnish with cilantro and serve with sweet potatoes, avocado, and baby potatoes.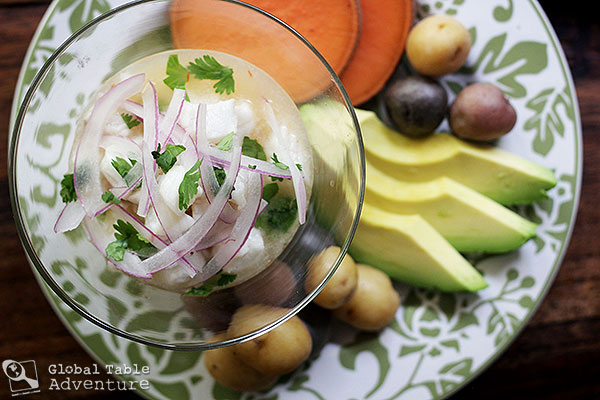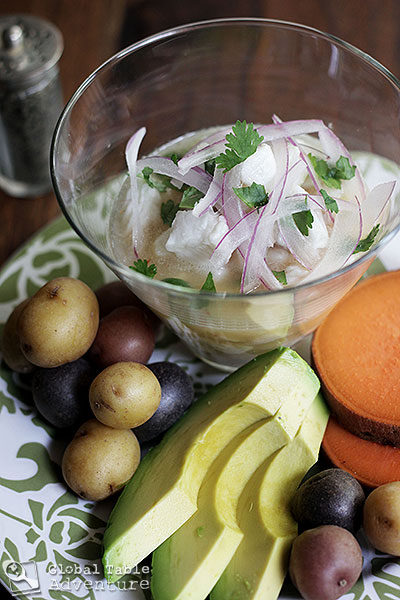 Enjoy in the golden glow of a Peruvian sunset. Be sure to dip your toes in the golden water.
P.S. The leftover juices can be used to make the zingy, spicy "leche de tigre" (tiger's milk). Just pour it in a glass, perhaps with a dash of vodka and drink it down. If you're brave enough, this acidic concoction is said to be great to cure any number of ailments.
P.P.S. Let me know if it works.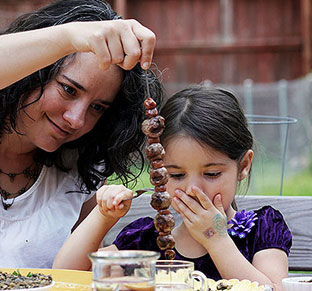 Hungry for more?
Be notified when National Geographic releases my memoir.
Simply fill in your details below.