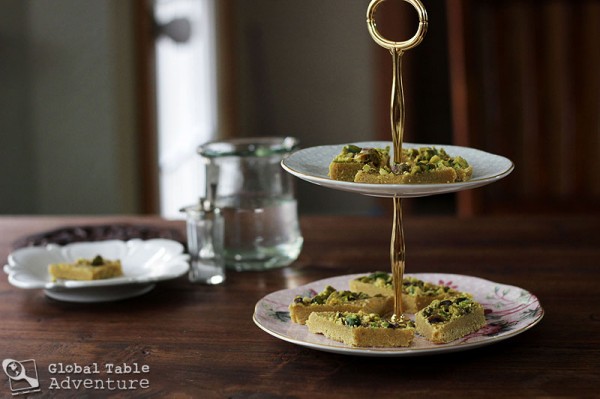 No  matter where you live in this great, glorious world, you know someone with a mega sweet tooth. Someone who can't get enough of the sugary, fingerlickin' foods. This person can't be trusted with a cookie jar and – I'm here to tell you right now – they most certainly can't be trusted alone with a platter of Besan Burfi. And, really, can you blame them?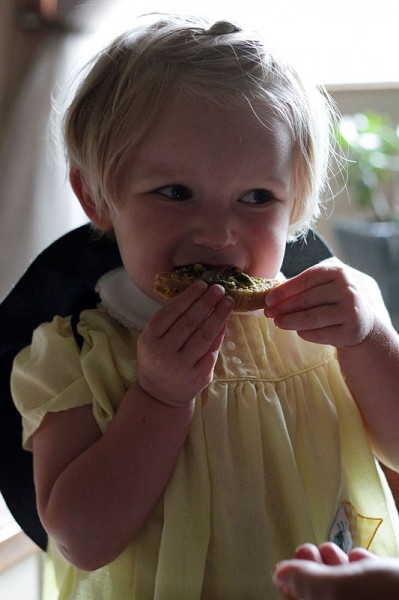 Besan Burfi, popular throughout Nepal and India, tastes a little like sugar cookie dough… a little like a dreamy pistachio flower … and a lot like, well, happiness. The "fudge" is made with ghee, chickpea flour and sugar. Every bite is an outrageous crunch of crystalized goodness. When topped off with a smattering of cardamom and pistachios, you'll find these make for a rich and irresistible snack.
A snack, in fact, that makes you repeat to yourself "curiouser and curiouser."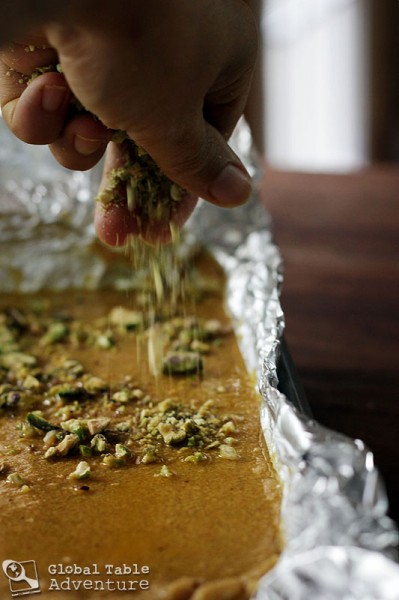 So come on down the rabbit hole. Never mind that this "fudge" is made with besan, a.k.a chickpea flour. That sounds entirely too healthy and … beany.  Trust me. This turns everything you knew about chickpeas all around and upside down.
Makes enough to fill a 12×6 area (enough for a party).
Ingredients:
2 cups coarse grind chickpea flour (ladu besan, available at Indian grocers)
1 cup melted ghee
1 1/2 cups sugar
1 tsp cardamom, plus a sprinkle for garnish
1/2 cup roughly crushed shelled pistachios.
Method:
First, find yourself a kitchen in a beautiful, sunny part of Nepal. I'm going to Kathmandu and you can join me if you'd like. Lets meet by the flower pots.
Now for the ingredients. You can probably find ghee at your local supermarket, but the ladu besan will be at your Indian market. This type of coarse ground chickpea flour is important as it gives the dessert characteristic crunchy texture.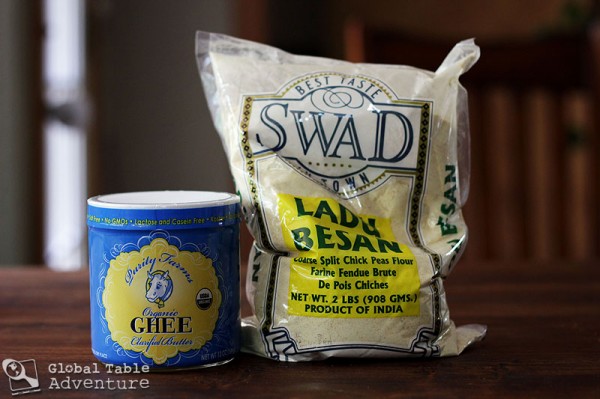 Now put on a smile and get cookin'. Melt the ghee in a large pot or skillet.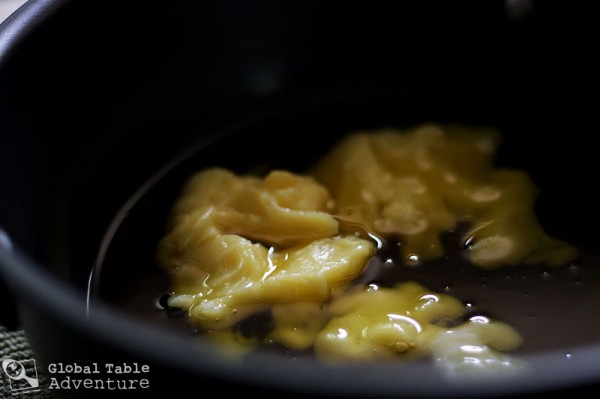 Whisk in a flurry of chickpea flour.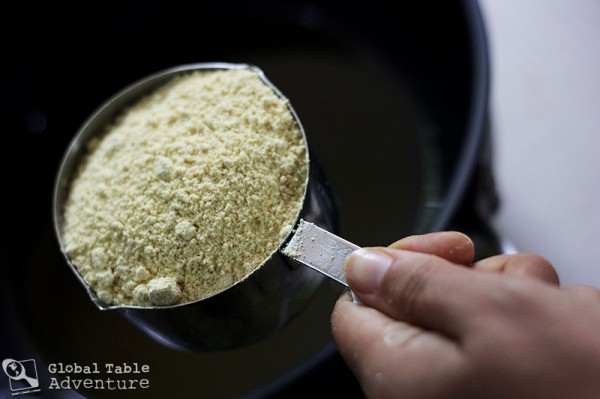 Simmer. The mixture will go from smooth and shiny to thickened. Keep whisking. Finally, after several minutes, the ghee will separate out from the chickpea flour in golden pools. This is how you know you're ready for the next step.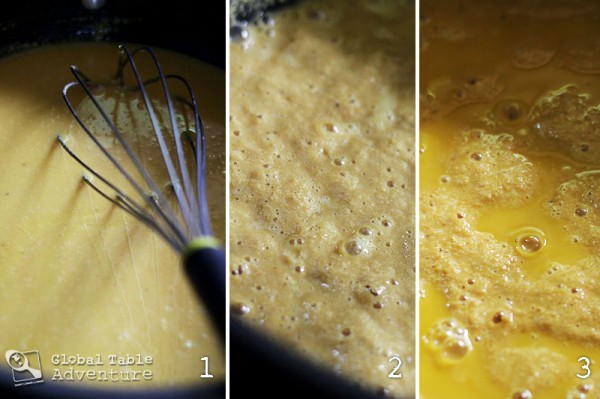 Remove from heat and let cool for about 5 minutes. Then add the sugar and cardamom.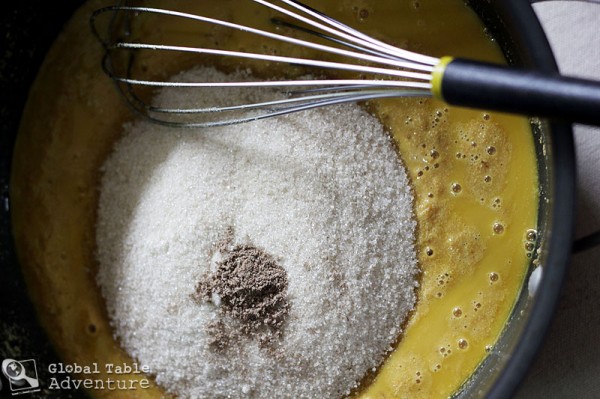 You wait to add the sugar because you don't want it to melt into the ghee. You want it to stay crystalized, for – again – major, happy crunch factor.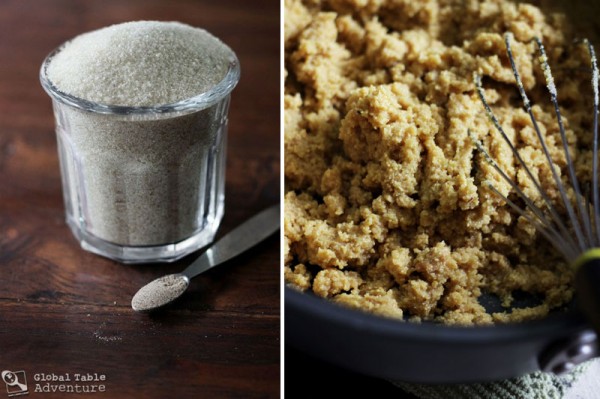 Spread the gloppy goup into a tray lined with aluminum foil. If your tray is too big, you can fold up the foil to create a new, tighter container. That's what I did! Smooth with a spatula and top with plenty of pistachios.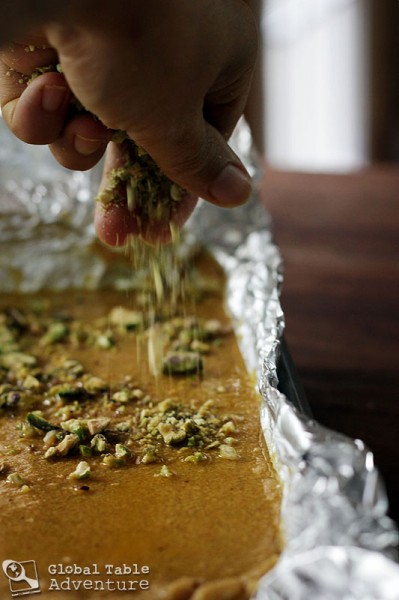 Sprinkle with more cardamom, if desired. Just a pinch of a pinch is all you need.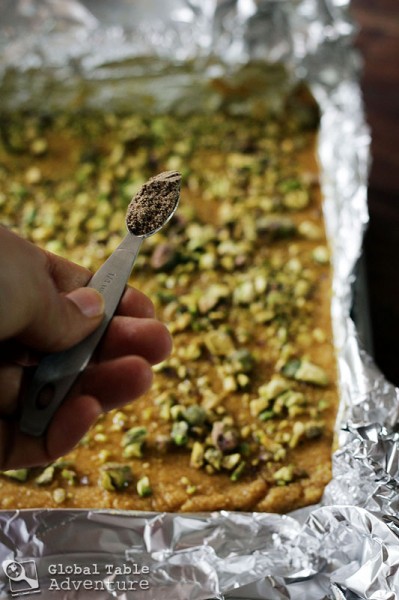 Let set for several hours at room temperature or refrigerate for 45 minutes to an hour.  I prefer to refrigerate it, as this makes it easier to slice.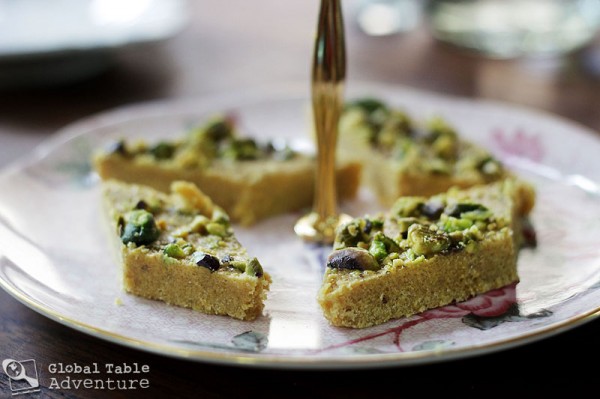 Lift the foil out of the tray and slice in diamonds or squares… as big or as little as you'd like.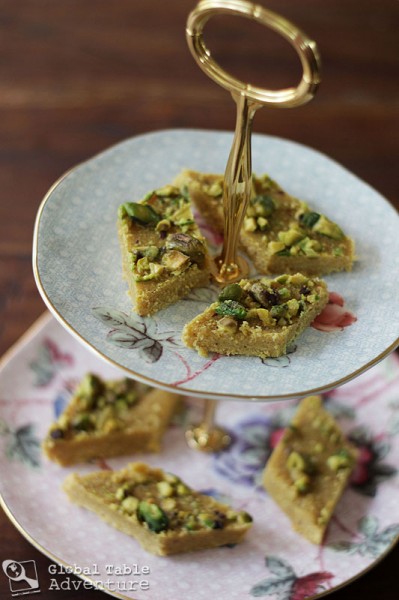 Serve at room temperature.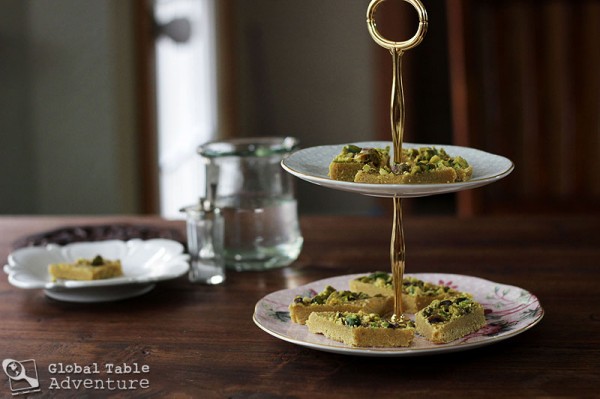 Enjoy and…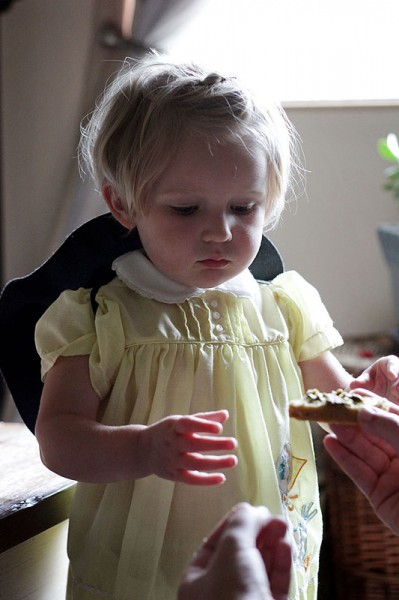 … always remember to eat with peace in your heart…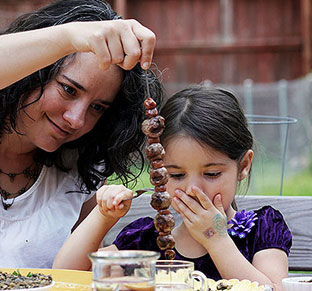 Hungry for more?
Be notified when National Geographic releases my memoir.
Simply fill in your details below.