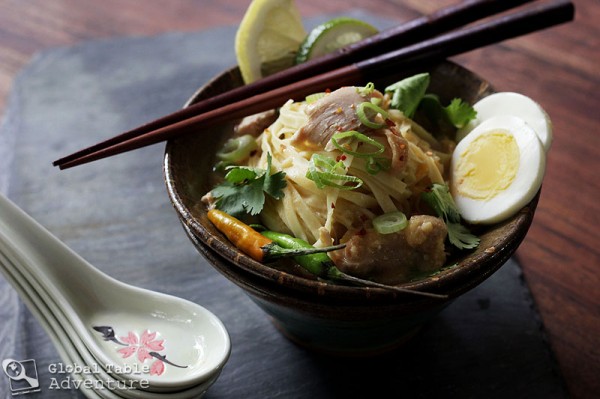 Oh, yes. Even on the hottest day in steamy, tropical Myanmar, you'll find gaping bowls heaped with noodles, chicken, and silky coconut curry. It doesn't matter if you're sick. It doesn't matter if your skin is tacky with salty sweat.  "Ohn no khao swe" is what's for dinner.
You can call it Coconut Chicken Noodle Soup, if you'd like. To a local, this curry topped with egg and a garden of garnishes is breakfast, lunch, or dinner. It's as easy to find in rambling shacks as it is in roadside stalls. I can't get over how easy it is to make. Chop a few things, toss them in a pot and simmer. After a happy mingle serve with noodles and enough garnishes to bring out even the Grinch's smile, not to mention little Miss Ava (have I told you lately how much kids like to help build their own meals?).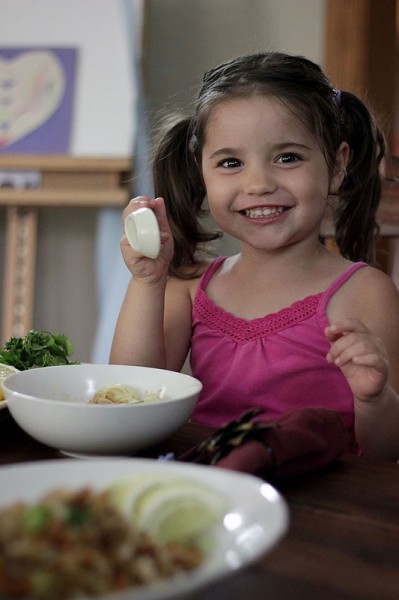 The secret to making a great ohn-no-khao-swe is in the toppings. More specifically, in assembling your own bowl, just as you like it. If you do it right, in every bite you'll find chicken, noodles, chili peppers, green onion, cilantro, eggs, lime juice, and fish sauce.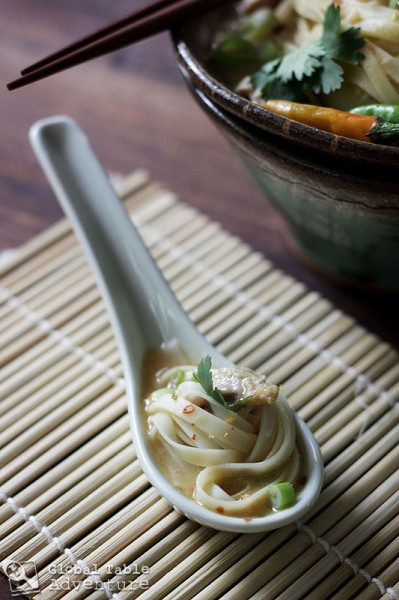 And smiles as far as your eyes can see.
NOTE: You can find chickpea/garbanzo bean flour at your natural grocery store, near the specialty flours. Although you might not find pure chickpea flour, you can also use a blend of chickpea/garbanzo and fava bean flour. 
Serves 4
Ingredients:
1-2 lb boneless, skinless thighs
vegetable oil
1 Tbsp hot paprika, or to taste
1 Tbsp grated ginger
1 Tbsp grated garlic
1 large shallot, sliced
1/2 cup chickpea flour
1 quart chicken stock
fish sauce, to taste (I used 3 Tbsp)
1 can coconut milk (I used light)
1 lb spaghetti (wheat noodles)
Garnish:
2 hard boiled eggs, sliced
cilantro, torn
green onion, sliced
lime & lemon wedges
Fish sauce
chili sauce
Method:
Let's get started.
First fry the chicken in hot oil. This can take ten minutes per side to get a good sear.
Meanwhile, grate the ginger, garlic and slice the onion. Whistle a little, if you can.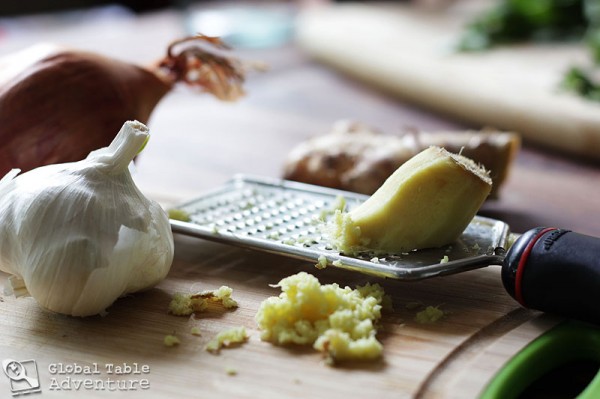 Once the chicken is brown on both sides, sprinkle on the paprika, ginger, and garlic. Cook for a minute, until fragrant.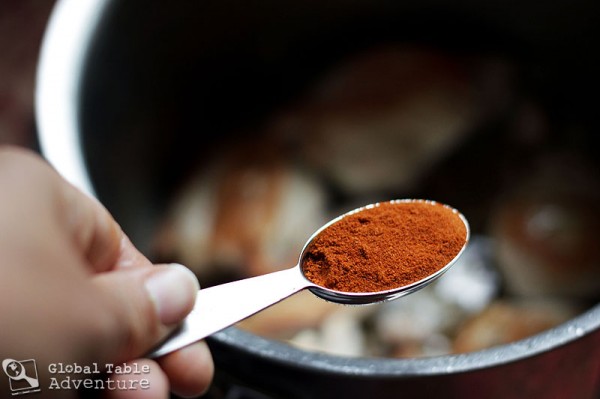 Then add the beautiful shallot and cook a few minutes to soften. The shallot will add sweet goodness to the curry and balances the heat from the hot paprika.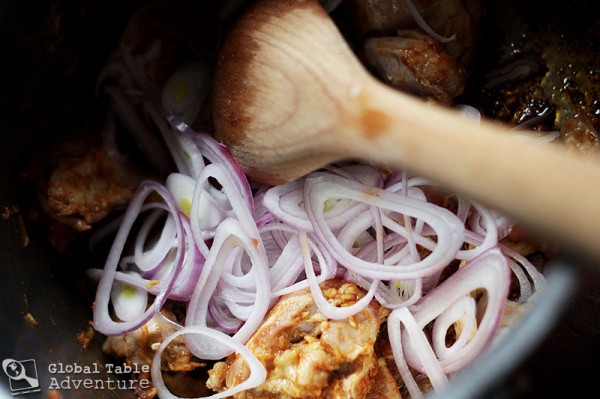 Sprinkle on the chickpea flour and, to prevent lumps, stir. This will ensure that everything is coated and all the flour is moistened. The chickpea flour will thicken the curry and add a slightly earthy background flavor.
Now for the liquids.
Pour on stock, coconut milk, and fish sauce – instead of salt (I used quite a bit since my chicken stock is low sodium).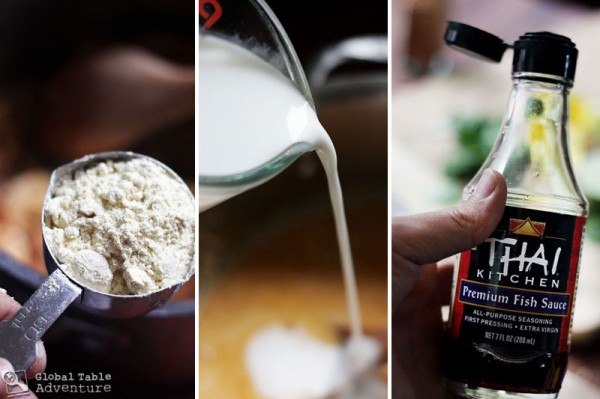 Simmer 30 minutes, breaking the chicken into smaller pieces with a wooden spoon. If the sauce gets too thick, thin it out with stock or water. If it seems a bit thin, make a slurry with some more chickpea flour and stir it in.
No biggie. That's real life.
Meanwhile, cook the noodles and hard boiled eggs. Slice up a rainbow of garnishes.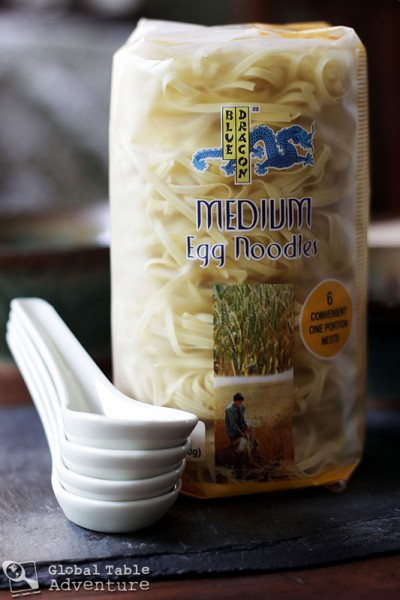 Serve the noodles in one bowl, the curry in a second bowl, and the toppings on a platter.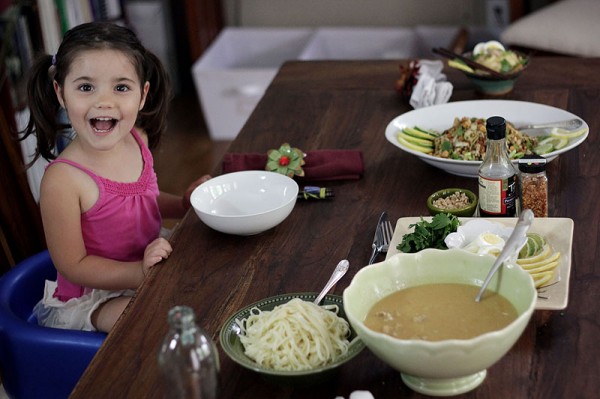 Let everyone assemble their ohn-no-khao-swe.
First noodles,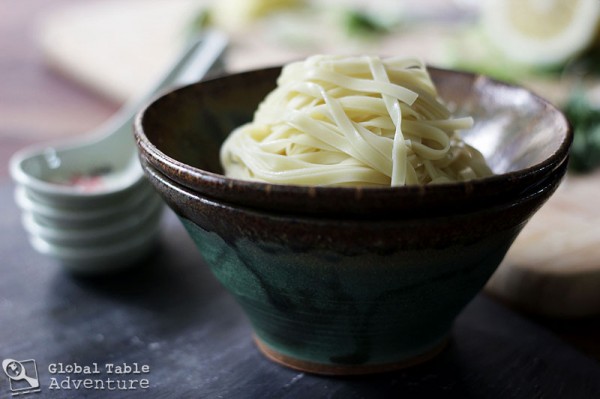 then curry and egg …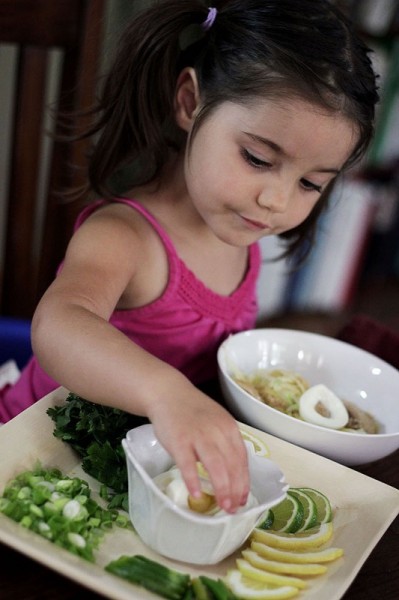 … cilantro, lime, green onion,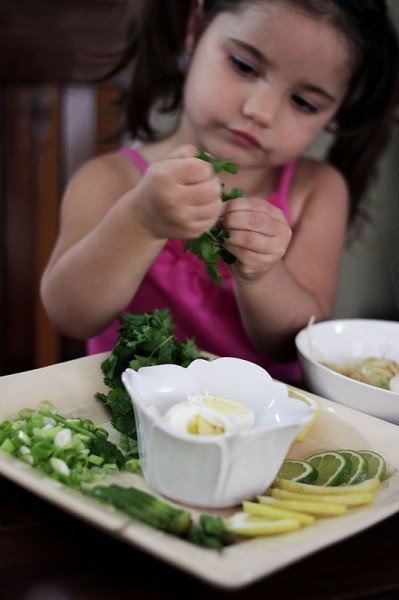 And fish sauce.
Eat with gusto.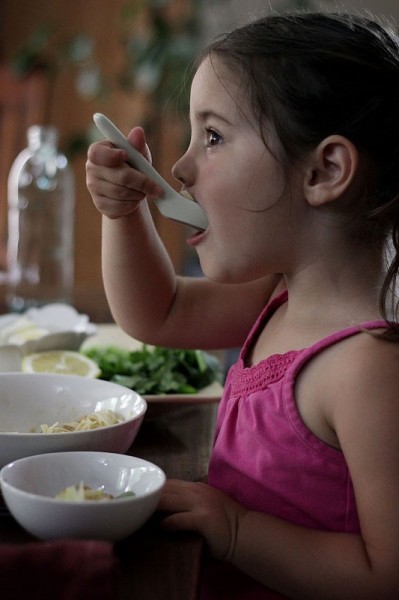 This is how you spell "beautiful" in Myanmar.
I'll save a bite for you.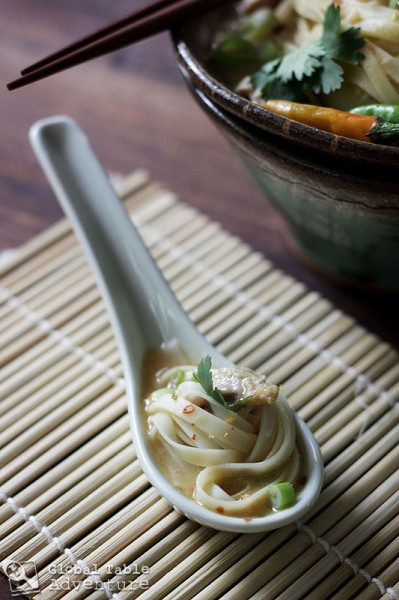 Enjoy with all your heart, my friends.
Have a beautiful summer.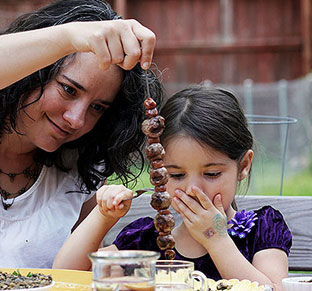 Hungry for more?
Be notified when National Geographic releases my memoir.
Simply fill in your details below.