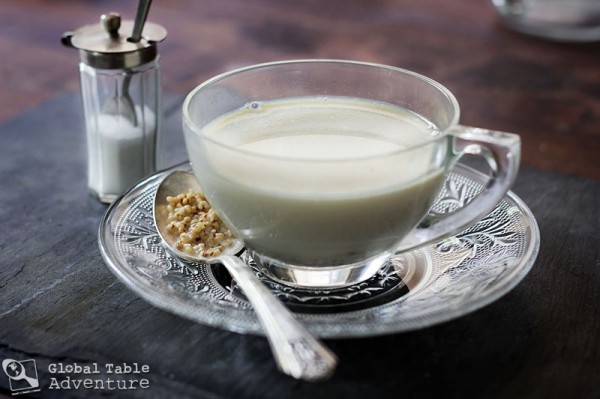 If tea time in your home means sweet, sugary cups of deliciousness, think again. This week we're sipping on salty, milky green tea cooked with buttery toasted millet. This is one of the more elaborate versions of Suutei Tsai – a famous Mongolian drink enjoyed out on the cold steppes.
Each sip tastes of milk and salt and cereal – but the drink also has a remarkable drying effect in the mouth, thanks to a healthy dose of naturally astringent green tea.
This is absolutely the strangest tea I have ever sipped.
But Suutei Tsai is also delightful – it just begs to be sipped under the starlight on a frosty winter evening. Or perhaps on a chilly spring day, while watching wild horses gallop through the horizon.
Everything written about Suutei Tsai claims that westerners have trouble enjoying this drink. I find, however, that if you go into it expecting hot, milky cereal you'll be alright.
In other words, don't expect sweet tea.
Just forget about sugar entirely.
And pass the salt.
httpv://www.youtube.com/watch?v=o-Gfl4Agf-A&feature=player_embedded
NOTE: Traditionally a small amount of lower quality blocks of green tea would be boiled aggressively. Instead, I'm using good quality green tea and following the guidelines on the package. This keeps the drink from becoming bitter. Also, the salt is optional, but I find it pulls together the flavors nicely. Thanks to E-Mongol for their great collection of recipes. I was able to watch their video (above) to get a feel for the real deal, which is invaluable.
Ingredients:
2 cups water
2 cups whole milk
1/4-1/2 tsp salt (optional)
1 Tbsp green tea
For the millet "garnish" (optional):
1/4 cup millet
1 Tbsp butter
1 tsp flour
Method:
First, fly to Mongolia and wander with the nomads. Lay on your back and enjoy the blue, blue sky.
Then, settle down in a beautiful Ger and prepare to make your tea.
Soon you'll be sipping on a bowlful of savory warmth.
A milky, toasty vat of deliciousness.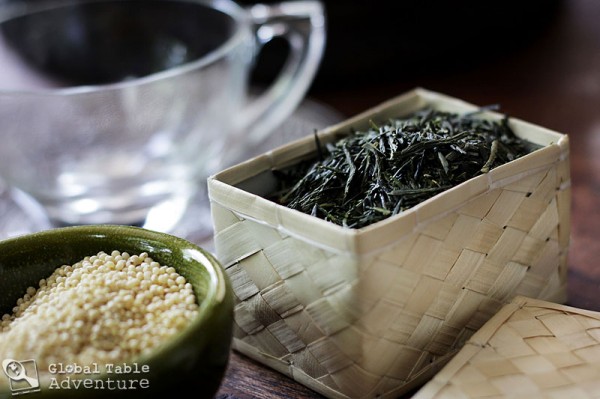 First, add the milk, water, and salt to a saucepan and heat until just below the simmer.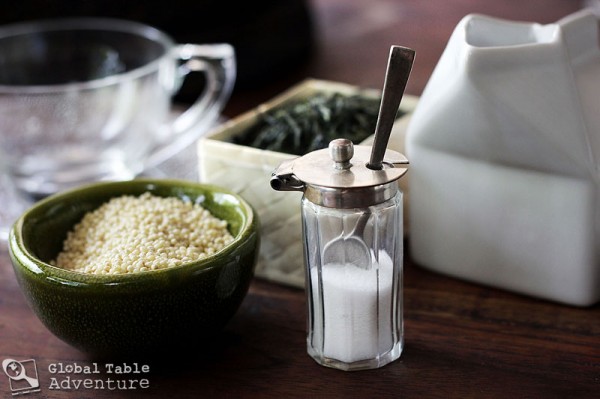 Add the green tea (in a tea ball) and let steep over the flame for 4-6 minutes, or to desired strength. Remove the tea and increase the heat so that the mixture just barely simmers.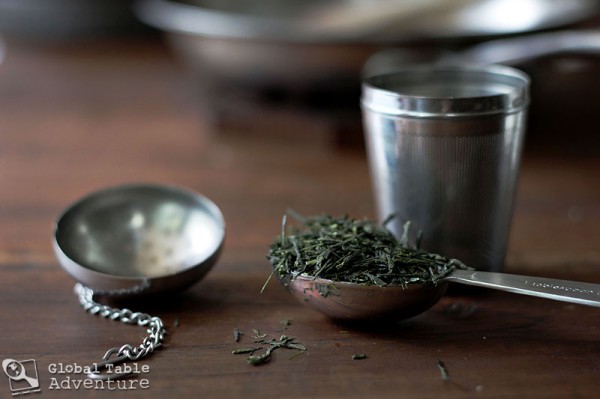 Meanwhile, toast millet in a skillet over medium heat in butter. Dust with a flurry of flour and continue toasting until golden brown.
Add the toasted millet to the tea mixture and cook 15 minutes or until the millet is tender (check your package instructions – this could take up to thirty minutes).
Meanwhile, watch a traditional Mongolian music video. Practicing singing the Mongolian way.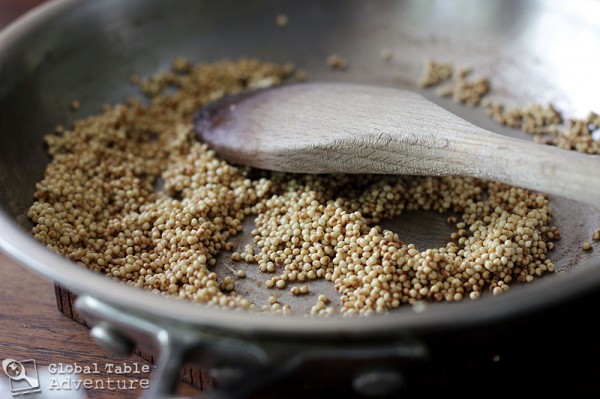 Right before serving, check your seasonings and add some extra salt, if desired.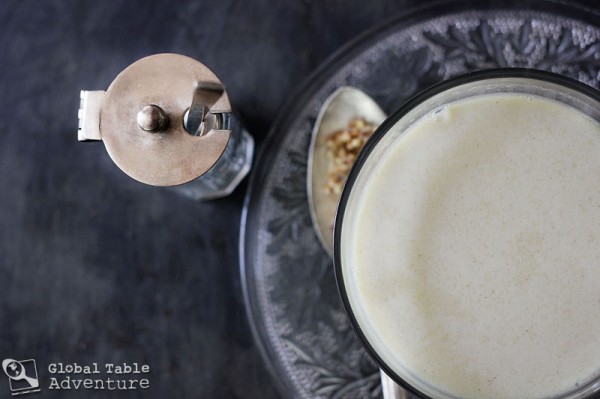 Ladle steaming hot tea into everyone's cup (or bowl), being sure to give everyone a healthy amount of millet (which will most likely be settled on the bottom of the pot).
Voila! Instant Mongolia.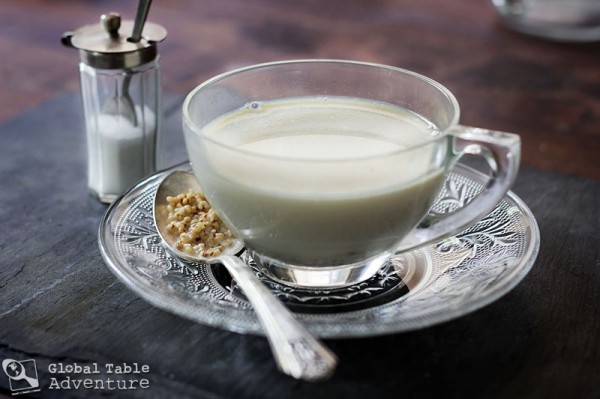 Enjoy with a smile and live abundant in happiness.
Feel the goodness. Breathe in the warmth.
Have a brilliant day, my friends.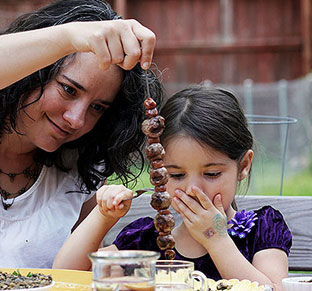 Hungry for more?
Be notified when National Geographic releases my memoir.
Simply fill in your details below.