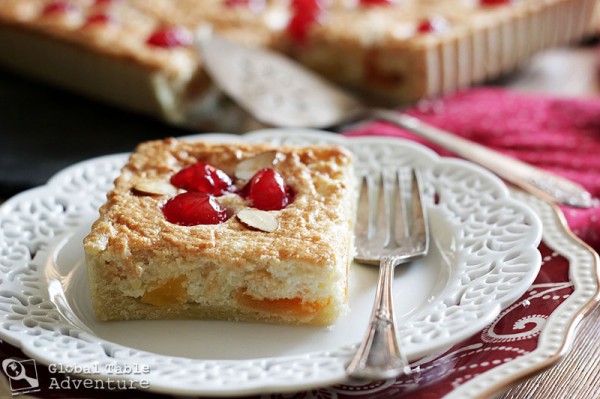 Very rarely does a dessert glisten as brilliantly as the Galapian. She's like unlike anything I've ever tasted before – slices of candied cantaloupe enrobed with a light almond cake, studded with brilliant maraschino cherry drops and glazed with lavender honey.
This movie star of a dessert was invented in 1994 by Alain Bouchard in Apt, a region of France near to Monaco. While a relatively new invention, it has all the glitz and glamour that is so enjoyed by the Monégasque.
While relatively easy to prepare, this dessert brings even the fussiest gourmands to their knees. Try it for a bridal or baby shower, or maybe just an afternoon sitting by the shore, sipping sweet muscat wine (as recommended by Bouchard).
Instant glamour.
Absolutely Fabulous.
Ingredients:
Sweet Pastry Dough:
1 cup flour
1/2 cup confectioner's sugar
1/2 cup (8 Tbsp) butter, chilled
1/4 cup slivered almonds, measured then ground in a spice mill
1 egg
Fruit & Almond Filling:
4 egg whites
2 Tbsp + 1/3 cup sugar
1 cup sliced almonds, measured then ground
15 strips of candied cantaloupe slices (I found mine at Whole Foods)
1 cup maraschino cherries
almond slices, as needed
Honey Glaze:
2 Tbsp very hot water
2 heaping Tbsp honey (preferably lavender)
Method:
Put on your high heels and your fancy apron. We're going to Monaco!
Using a pastry cutter or food processor, cut together the flour, sugar, cubed butter, and ground almonds until the butter is pea sized.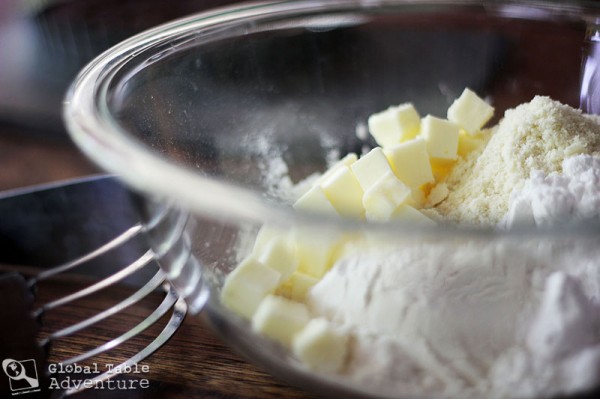 Next, use  a fork to incorporate your beautiful golden egg (or, if using a food processor, pulse it until it just comes together). Briefly knead together and, if needed, add extra flour 1 tablespoon at a time until a soft dough forms (a bit moist and a tad sticky, but not ridiculously so).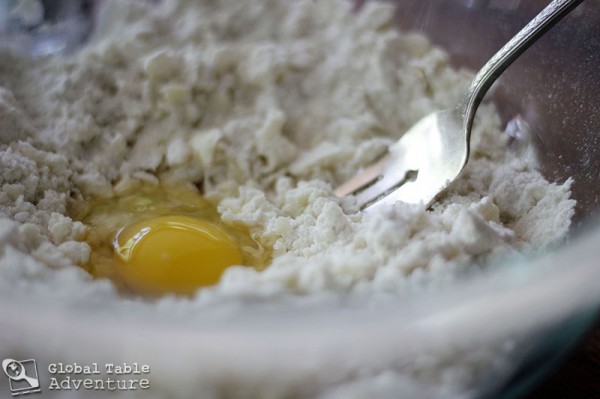 Dust your hands lightly with flour and press into 9″ square (or round) tart pan, cover tightly, and refrigerate for 1-2 hours.
Note: If the dough warms up too much and softens, you may want to chill it 30 minutes before pressing into the tart pan).
Sing a little song, drink a little champagne, and go for a fancy boat ride while you wait.
When you get home, preheat the oven to 375F and whip egg whites until medium peaks form, gradually streaming in the 2Tbs of sugar.
I'm pretty sure this is what the clouds taste like in Monaco.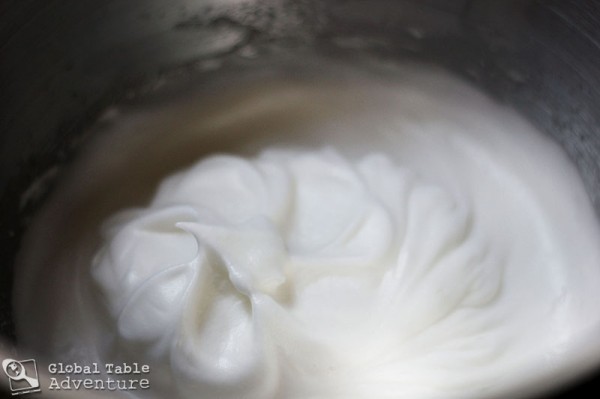 Then in a medium bowl, stir together the remaining sugar and delicious ground almonds.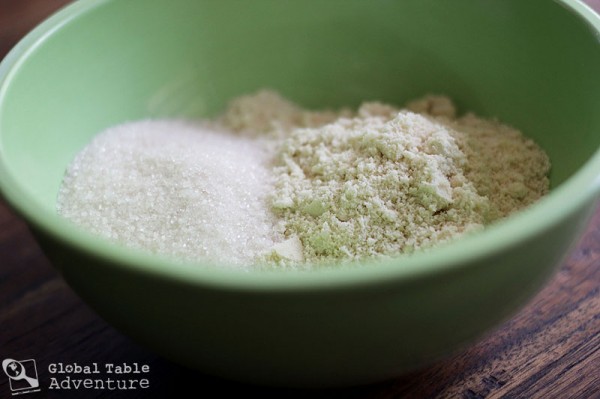 Gently fold the egg whites together with the sugar and almond mixture.
.
Now for the fun part!
Remove tart shell from refrigerator and layer the cantaloupe slices all over it.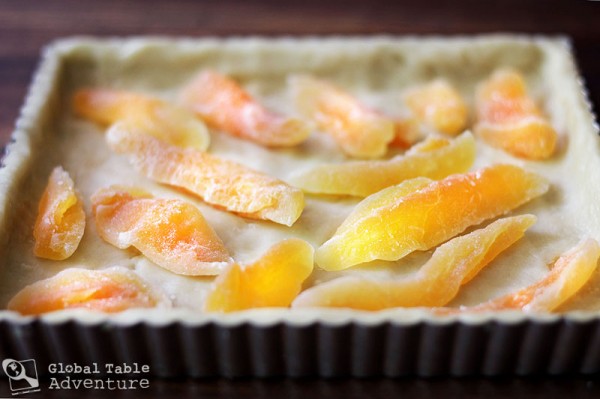 Smooth the egg white and almond mixture over the top of the candied cantaloupe.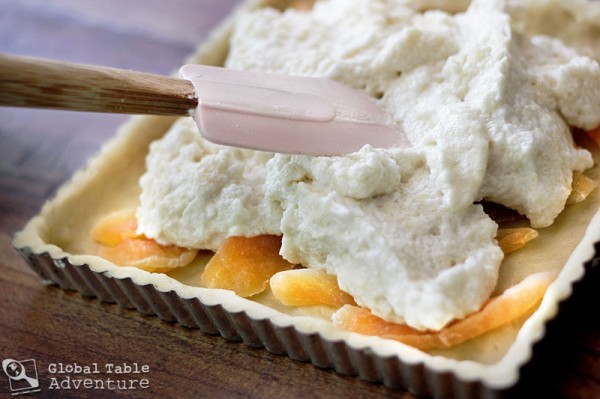 Use the spatula to make it as smooth as possible.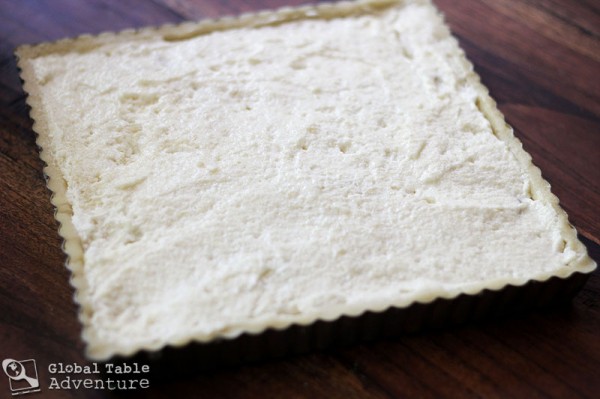 Decorate with glistening cherries and sliced almonds.
I like to make little clusters, like berries with leaves.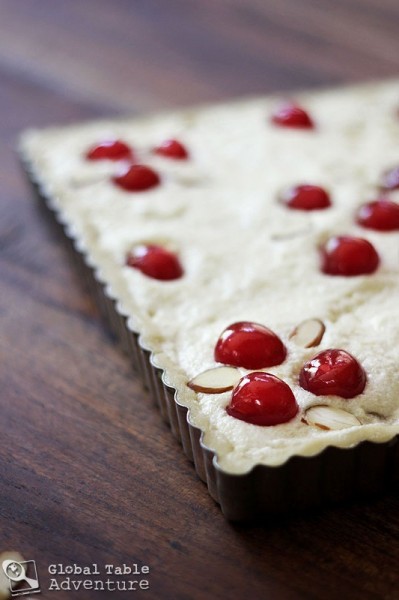 Get as elaborate or as simple as you'd like. Almost anything will look pretty – that's the beauty of it. Just be sure there's a cherry or two for every slice.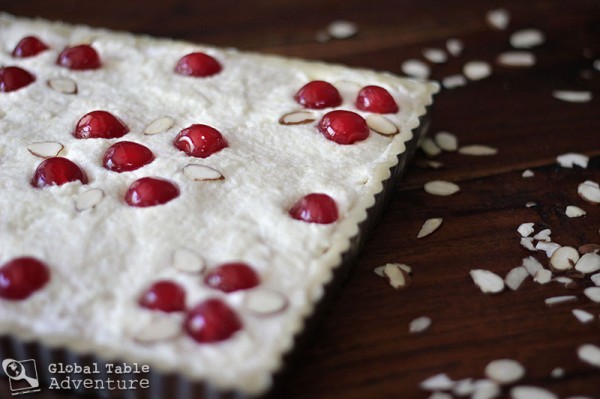 Bake 375F for 5 minutes, then reduce heat to 350F and bake another 20-25 minutes.
Brush liberally with honey glaze & place in the oven for a few minutes to set the glaze.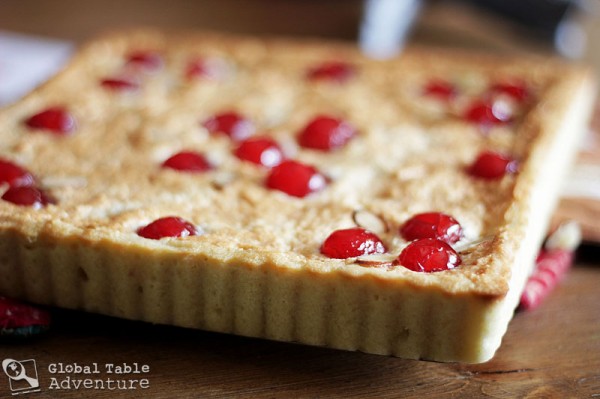 Slice it up and serve.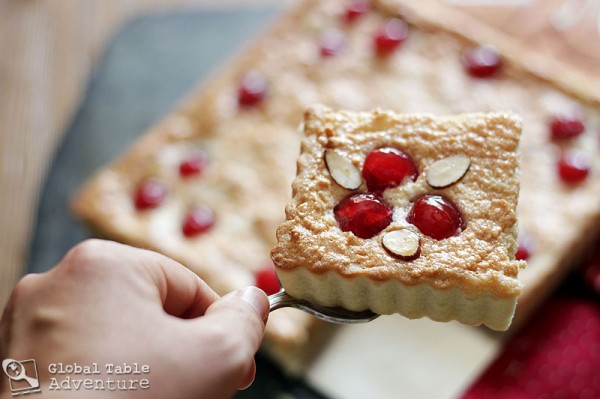 This dessert is pretty from every angle.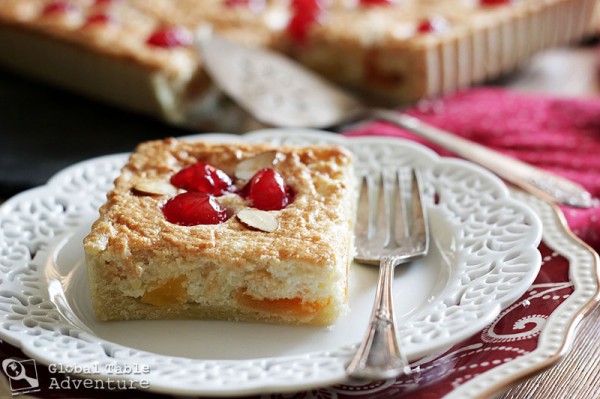 It's beyond luxurious.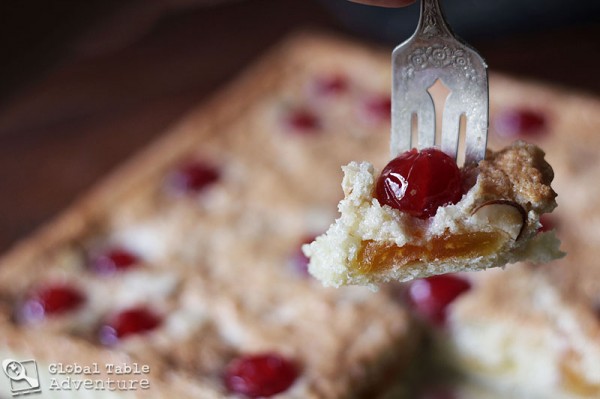 Food jewels.
Sweet food jewels.
I'm into it.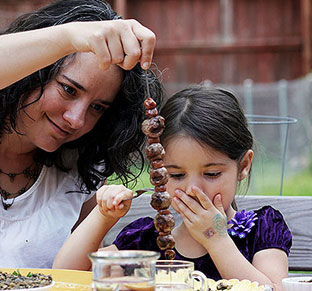 Hungry for more?
Be notified when National Geographic releases my memoir.
Simply fill in your details below.