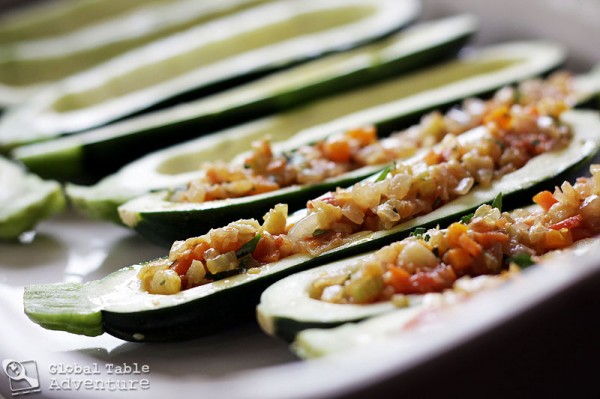 In honor of Moldova, let's clear out the weeds. Let's make room for a garden. A springy, happy sort of place where you can go to daydream in the morning sunlight, with a cup of steaming hot tea at the ready.
A place where you can feel your connection to the earth and the soil. Where you can think those thoughts you never have time to think.
Where you can finally stop being too busy.
While you're there I'd like you to plant a tiny sprout that will one day grow up into one hundred dream boats. One hundred zucchini boats  that will set your mind to sail and carry your heart to Moldova. You'll be able to bring anyone you like along for the ride.
Are you ready?
Let's go on a Moldovan boat ride.
NOTE: Most authentic recipes call for tomato juice mixed with a spoonful or two of vinegar on the bottom of you casserole pan. Instead I opted for a plain tomato sauce to add textural oomph, but the choice is yours. Also, if you use large zucchini you might need to make more stuffing than I did – just double the recipe (leftovers will be great on rice).
Serves 4
Ingredients:
5 small zucchini
1/4 cup olive oil
1/3 heaping cup diced celery (about 1 stalk)
1/2 heaping cup diced carrot (about 1)
1 heaping cup diced onion (about 1 small)
1 Roma tomato, diced
small handful fresh parsley, chopped
salt
pepper
1 cup plain tomato sauce mixed with 1 Tbsp vinegar (or to taste)
1/2-3/4 cup crumbled feta, preferably Bulgarian
Method
Let's imagine ourselves under the Moldovan sun, riding around in a boat made of pure zucchini.
We'll make it out of small, slender zucchini. Simply slice them in half lengthwise and scoop out a channel of the white flesh.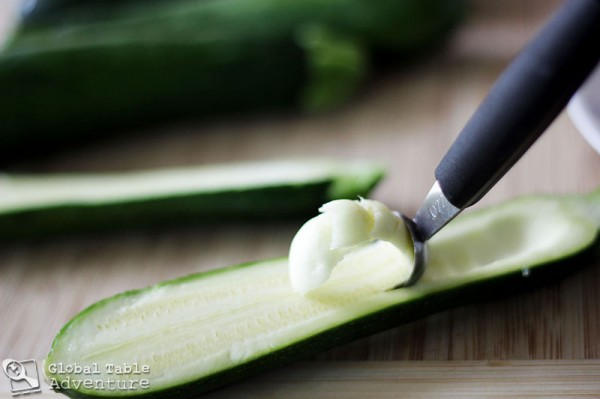 Chop up all that goodness. It'll go in the happy stuffing.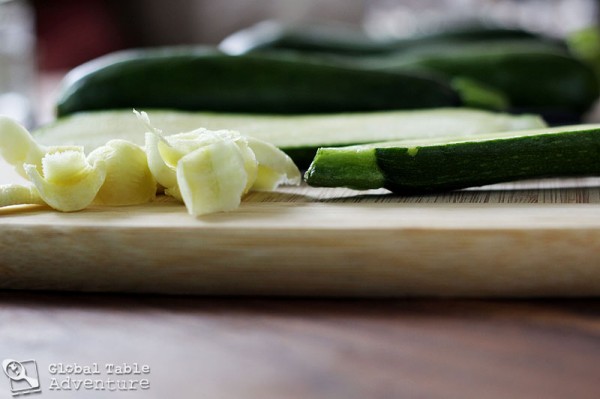 You'll also need a frosty heap of celery…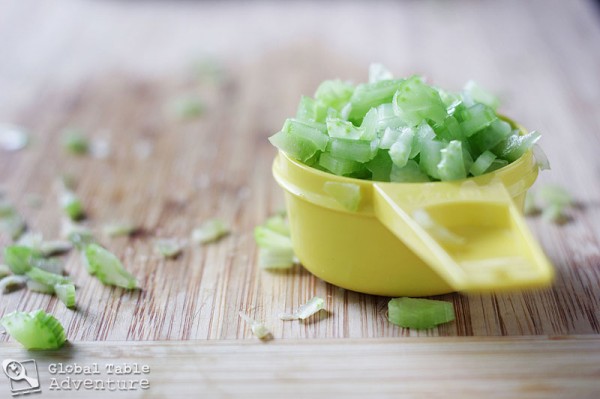 An orange hop of carrots…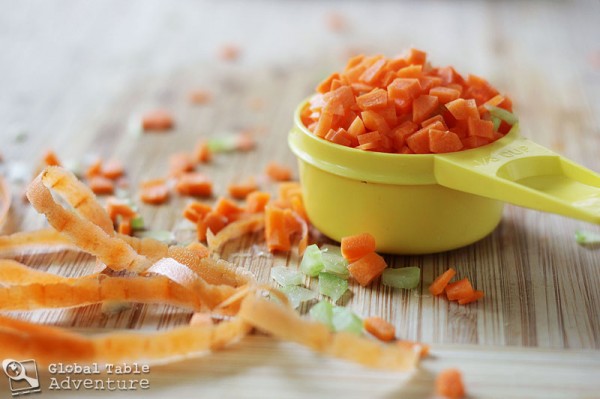 … a glorious gaggle of onions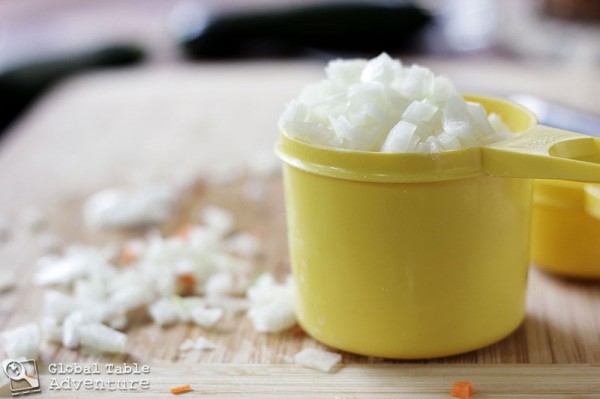 … and a pile of juicy tomato.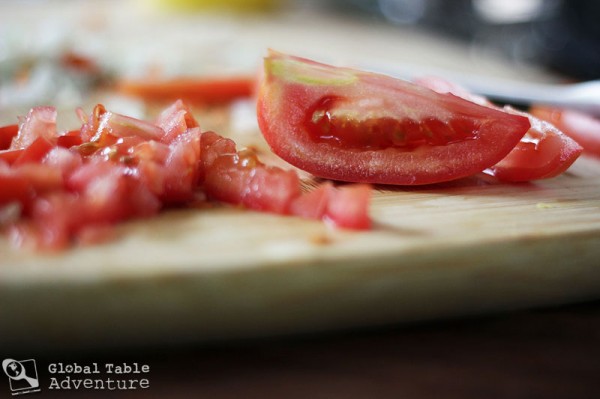 Add this goodness to a skillet with a pool of golden olive oil, salt and pepper. Be happy knowing that there's really no way you can mess this up.
Simply cook until softened and beginning to brown (and the entire house smells like "good"). Remove from heat and sprinkle on the parsley, to taste.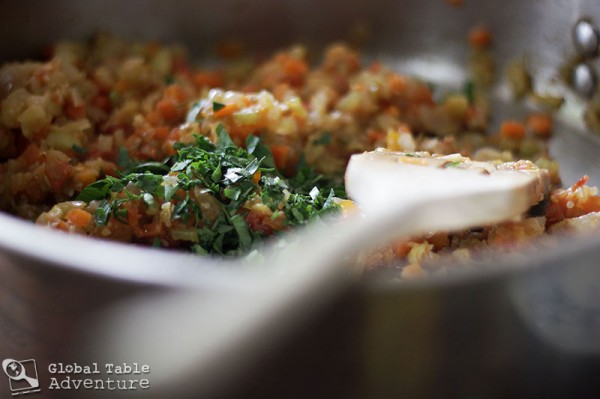 Preheat the oven to 400F. Meanwhile, stuff the zucchini dream boats with the filling.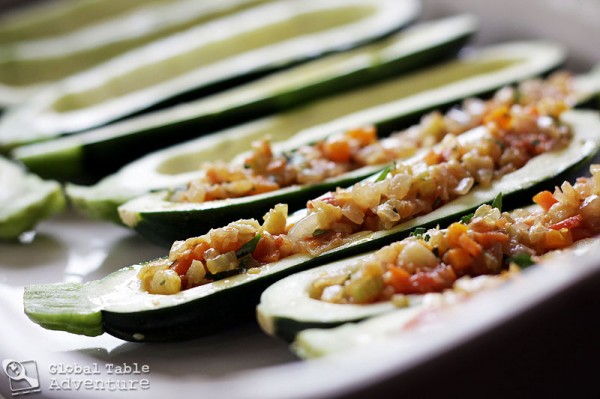 Even 2 1/2 year-olds can help with this! (It takes serious concentration)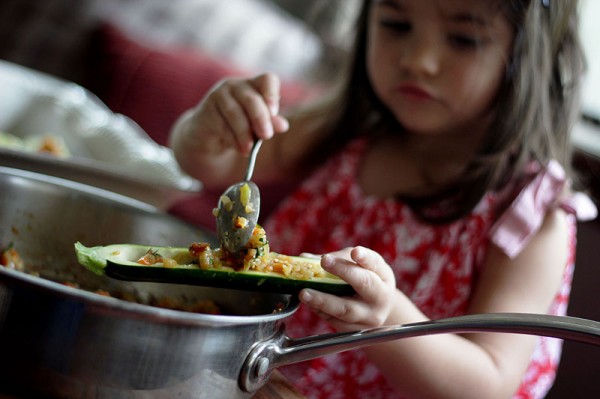 Ava loves to help!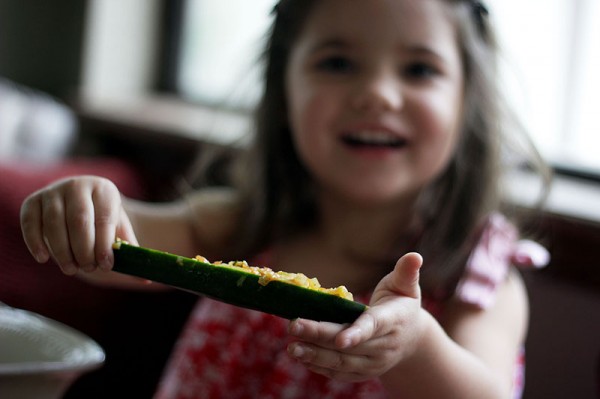 When you're done, nestle them on a bed of tomato sauce.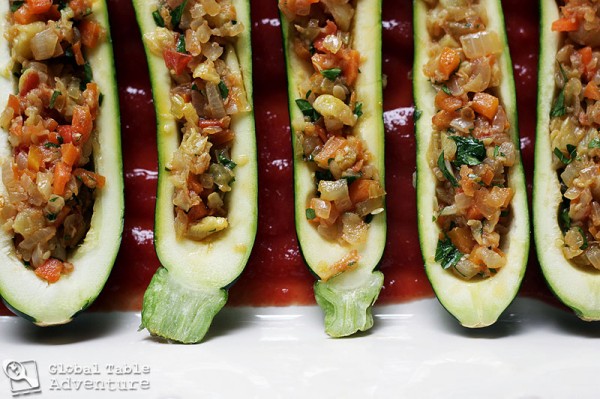 And don't forget the cheese!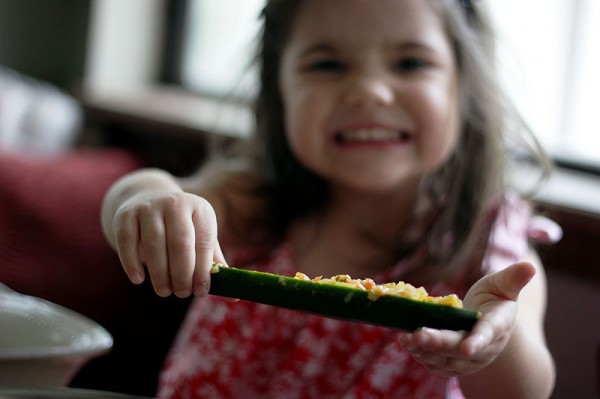 Sprinkle liberally with feta crumbles.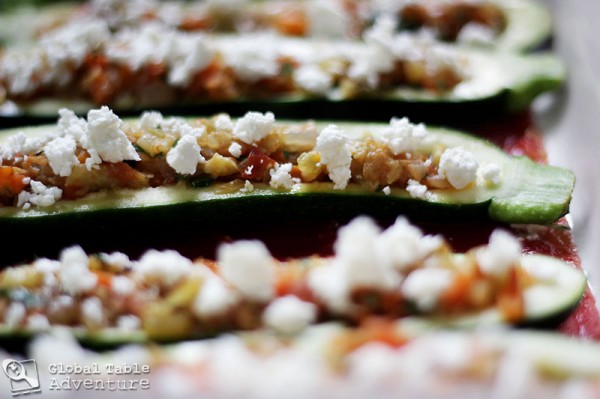 Bake for 25 minutes, or until softened, but the zucchini still retains its shape and has a little bite.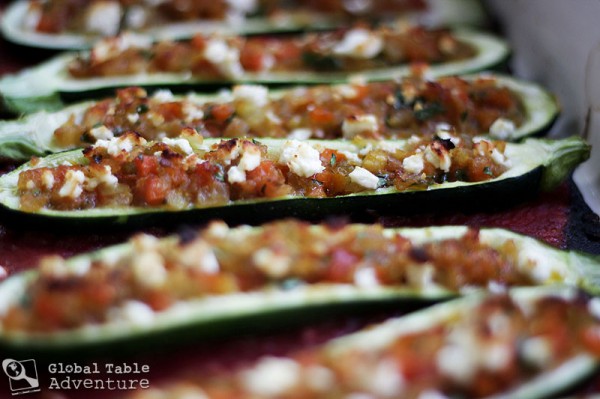 Enjoy!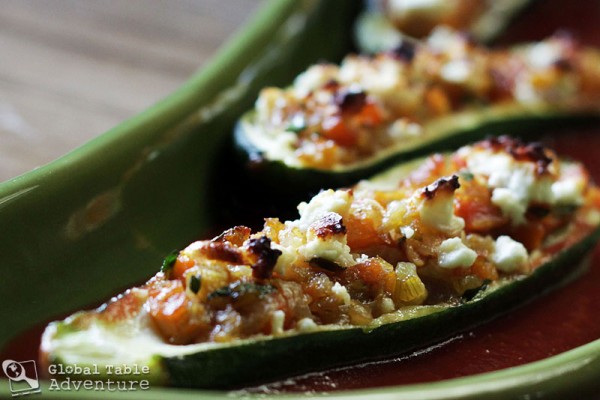 These little boats are so happy.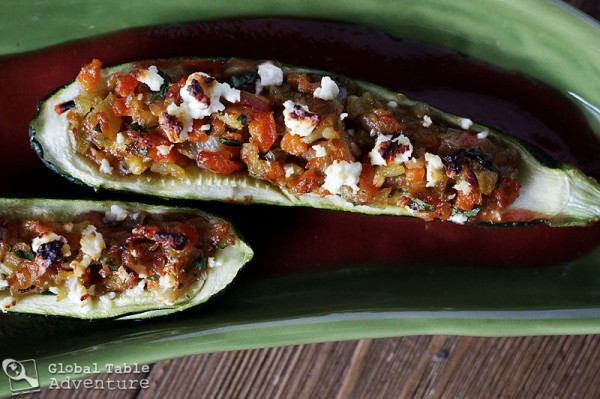 I love that it's spring. I love that Keith, Ava, and I just planted little sprouts in the warm earth that will grow up into this very dinner. I can't wait to see the look on Ava's face when she bites into food she's helped tend with her very own hands.
Pure magic.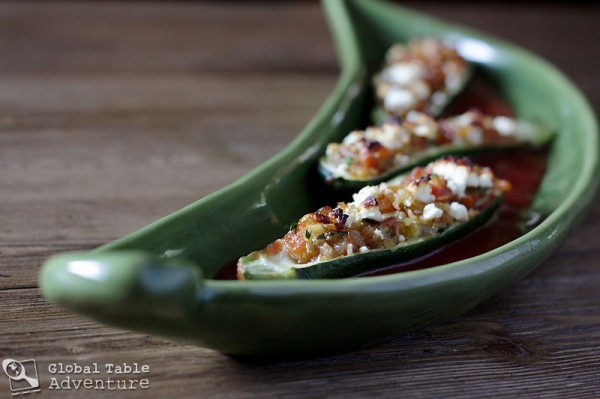 So what are you waiting for?
Wishing you all the beauty that a happy spring brings.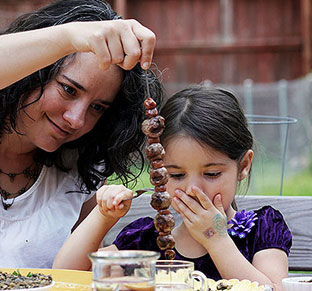 Hungry for more?
Be notified when National Geographic releases my memoir.
Simply fill in your details below.