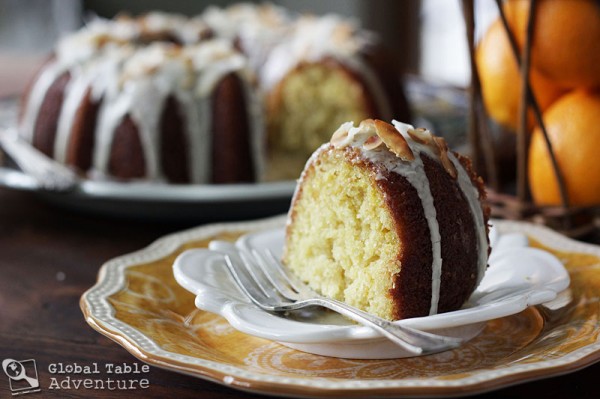 There are times when I want to be fancy, but not fussy. When I want a pretty cake, but I don't want to decorate it with elaborate roses.
When I'd rather be swimming in the sea instead of doing my taxes.
Ahem.
These are the days when I want (need!) a little slice of heaven to serve along side my afternoon cup of tea.
I never thought I'd find my answer in Micronesia. But I did.
This orange infused cake comes all the way to us from a little Micronesian island called Kosrae and a local named Katrina. Her version is called a "Juicy Orange Cake" which pretty much sums up the incredible flavor. When Katrina emailed to say that citrus is fantastic on the islands, I knew I had to adapt her recipe.
Even without a photo I knew it'd be epic.
I changed a few things – most notably knocking down the sugar a bit in the cake so I could coat it with an irresistible orange glaze (which would serve as tacking for a generous sprinkling of toasted coconut flakes). I also removed the milk/vinegar combo in favor of more coconut milk, as (I'm told) milk products are not very common on the islands.
I do feel that a warning is in order.
See this ocean roaring at you with craziness?
That's what is going to happen when you bite into this cake.
Crazy, roaring flavor. Juicy.
Makes 1 bundt cake
Ingredients:
Dry ingredients:
2 1/2 cups flour
1 1/2 cup sugar
3/4 cup finely shredded, unsweetened coconut
1/2 teaspoon salt
2 teaspoon baking powder
2 teaspoon baking soda

Wet ingredients:
1 cup canned coconut milk
½ cup vegetable oil
2 eggs
1 teaspoon vanilla
1 cup fresh orange juice (from about 4-5 oranges)
1 Tbsp freshly grated orange zest
Orange glaze:
2 cups confectioners' sugar
1/4 cup fresh orange juice (about 1 orange)
Garnish with orange glaze and a handful of toasted coconut chips
Method:
Find a dreamy spot to bake your cake.
One that makes you happy.
Travel back in time, if you'd like.
Next, preheat the oven to 350F.
Stir together the dry ingredients as you listen to the crashing waves…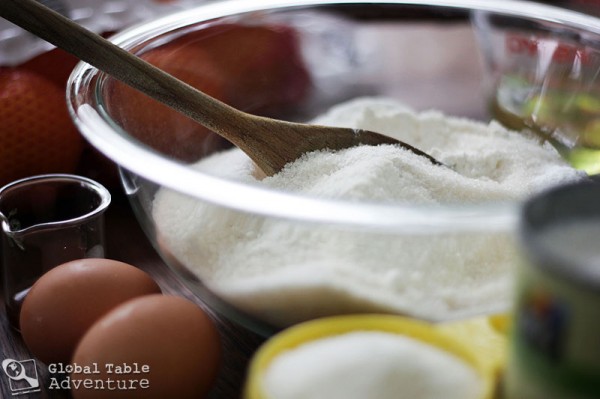 Then juice the oranges and mix together the wet ingredients.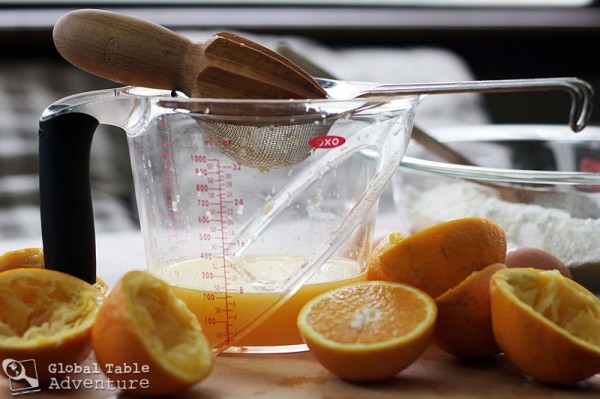 Combine everything together, mix until smooth, and pour into a greased or oiled bundt pan. Bake for 35-40 minutes, or until an inserted toothpick comes out clean.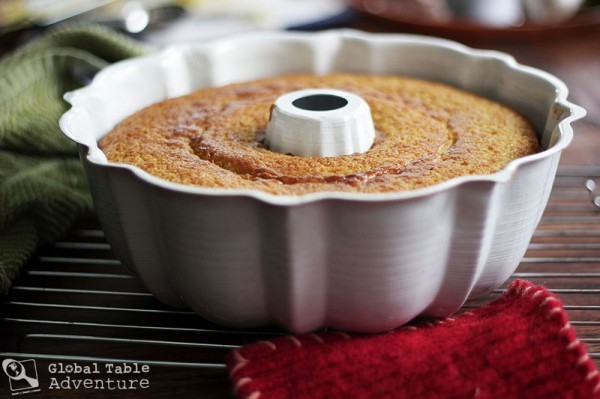 Let cool complete before removing from pan.
Meanwhile, whisk together the glaze. If there are little lumps, let it rest for thirty minutes and they should dissolve. You can toast the coconut flakes while you wait… they just need a minute or so in a dry, hot skillet.
Pour the orange glaze over the completely cooled bundt cake (otherwise the icing will melt into the cake).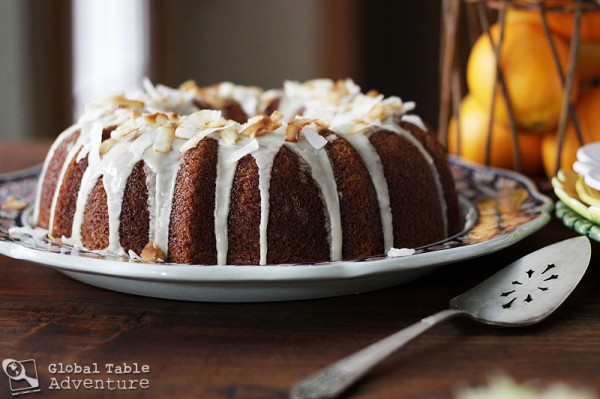 Slice and serve with a good cup of tea.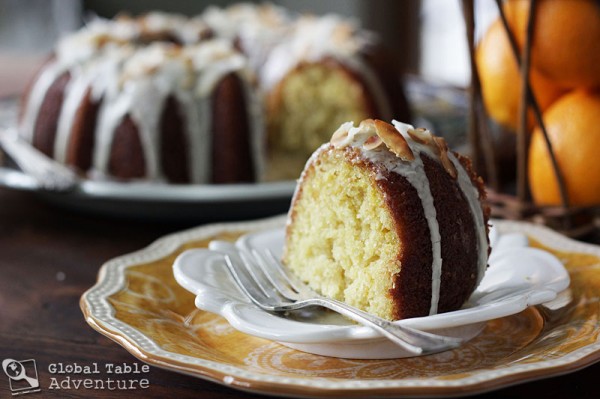 Beware. This one goes straight to the brain and activates the silly button.

And it just might take you back in time a few decades…
Or more…
Enjoy with love in your heart and light in your eyes.
And a cup of good tea.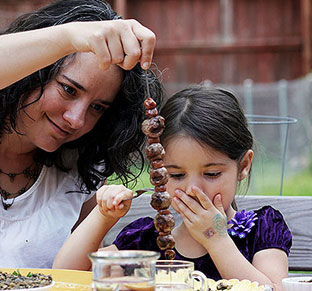 Hungry for more?
Be notified when National Geographic releases my memoir.
Simply fill in your details below.