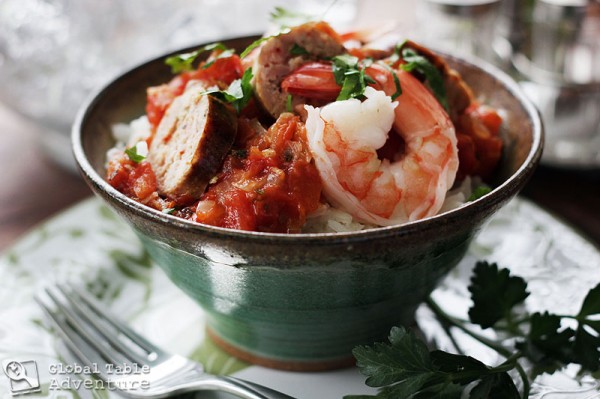 If there is one recipe that reflects the Mauritian potluck of global flavors, this is it. Rougaille. Let's take a walk through the flavors of this unusual sauce – I have a feeling you just might make friends.
First, imagine a simple, homemade tomato sauce. The deep red goodness smells sweet and fresh. This sauce can be found in homes all across the world. Tomatoes, onion, garlic. Standard fare.
Until you take a bite.
Then you realize, this is more complex than you could have ever known. This "rougaille" is … unusual.
First, there's a hint of the French influence – a smattering of parsley, thyme, and even the optional splash of white wine.
Then there's the African influence – calling for hot chili peppers – as much as you can stand.
Finally, the flavors of India and remote parts of Asia are represented with bold layers of ginger and cilantro.
Outrageous and fine.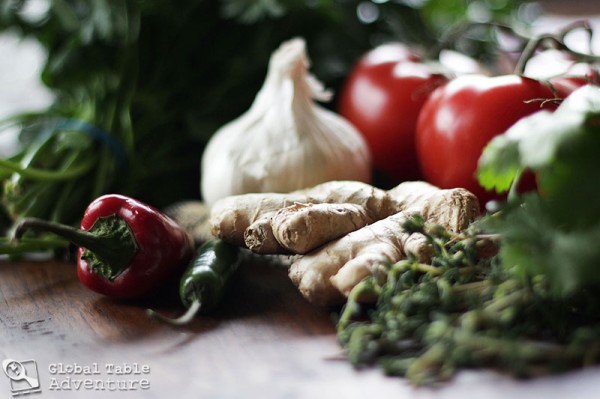 Serves 2-4
Ingredients
1 small onion, diced
3 cloves garlic, crushed or grated
1 tsp fresh, grated ginger
hot chili peppers, to taste
1/4 cup white wine, optional
3 sprigs fresh thyme, leaves stripped off the stem
3 sprigs fresh parsley
6 tomatoes, diced
salt & pepper
Serve vegan over rice, or with any combination of shrimp, chicken, fish, and sausage.
Method:
Cook onion in oil over medium heat until softened. Add the garlic, ginger, and chili peppers. Deglaze with white wine, if using.
Next, add remaining ingredients and simmer until thick and saucy all at once – about 3o minutes (more if you used wine). Serve over rice. I added browned sausage and shrimp for a bit of extra oomph.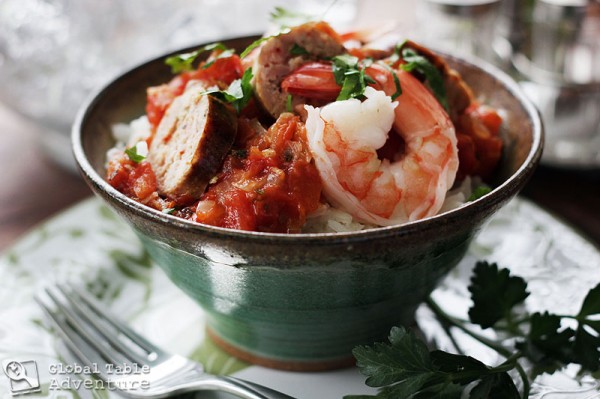 Enjoy this daily Mauritian staple.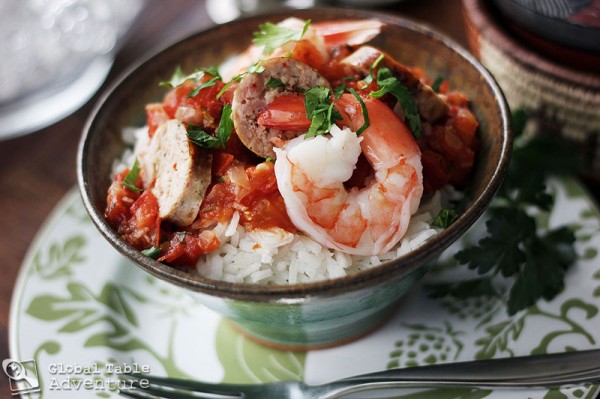 Let the flavors take you away… all the way to a summery sailboat dream.
Have a fantastic week, wherever you are in this great big world!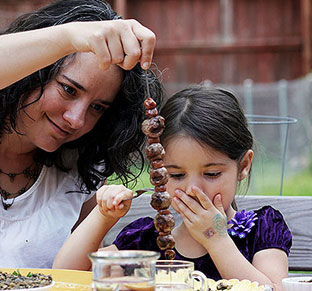 Hungry for more?
Be notified when National Geographic releases my memoir.
Simply fill in your details below.