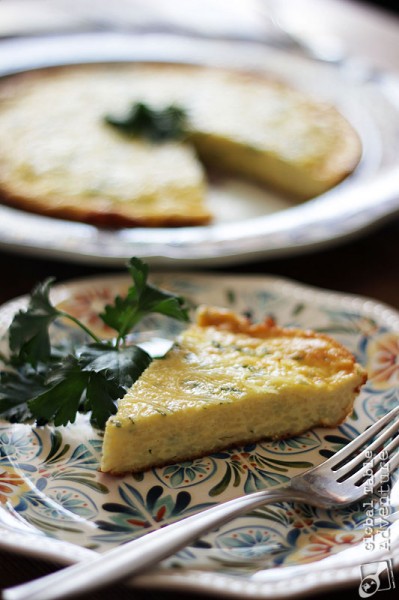 Some days are for feeling grown up. Responsible. Full of lists and the determination to check them off. Other days are for bubbles, silly string, and dancing with your shoes off. And eating Maltese Froga. Froga is the adorable lovechild of omelets and angel hair pasta.
Yes, pasta in your eggs. Eggs in your pasta.
It's like the noodles are doing a squiggly dance in your breakfast. This is major happy food.
Where has it been all my life?
In Malta (and nearby Sicily), you can find Froga made with all variety of fillings – ham, proscuitto, onion, green onion, parsley, ricotta, spinach – if you like it in a regular frittata, you'll most likely enjoy it in Froga. The only requirement is the pasta. Be sure to use long stranded pasta – vermicelli (angel hair) or even thicker spaghetti – the most common (and the most fun).
Makes 1 8″ "frittata" style omelet.
Ingredients:
4 medium eggs
1/4 cup ricotta cheese
1/3  parmesan cheese
2 cups angel hair or spaghetti, cooked
fresh chopped parsley, to taste
salt & pepper, to taste
butter or olive oil, for cooking
Method:
Preheat oven to 400F.  Meanwhile, head to Malta and rustle up some eggs, cooked noodles, parmesan, ricotta, parsley, salt and pepper.  The only way is by sea…
You can cook the noodles ahead of time – just shock in cold water to stop the cooking and refrigerate until needed.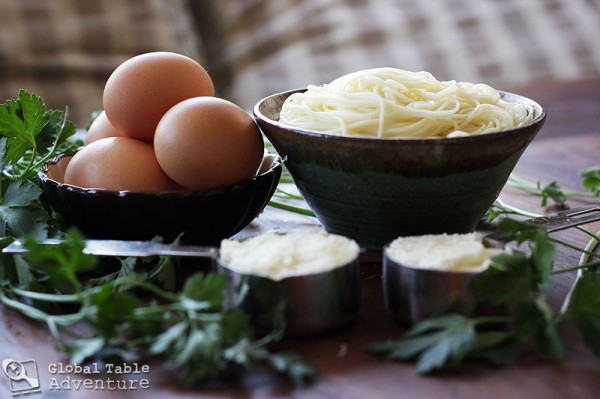 Whisk together the eggs, cheeses, parsley, salt and pepper. Stir in pasta.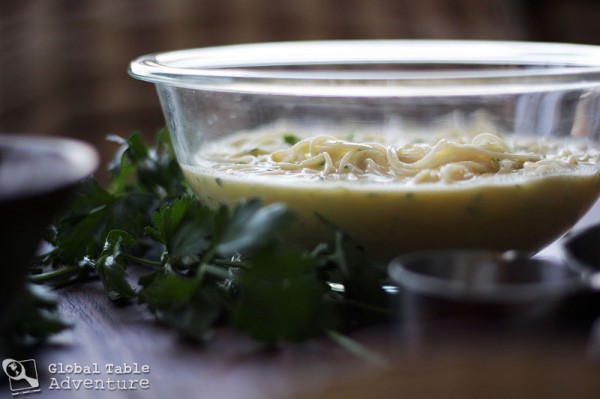 Add a thin coating of olive oil to an ovensafe skillet at least 8 inches wide – preferably nonstick. Cook eggs over medium heat 5-7 minutes, or until browning on the bottom and edges.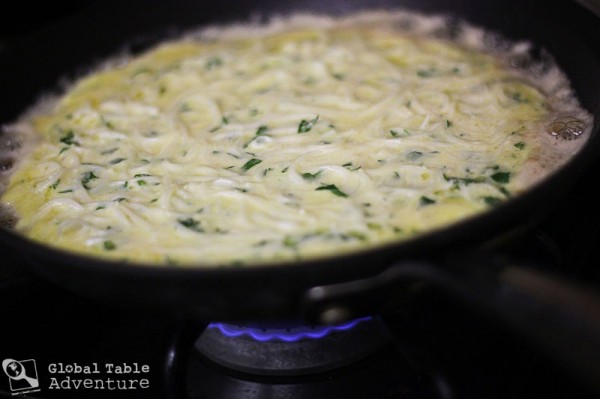 Pop into oven to finish – cook until set (about 10-15 minutes). Sprinkle with extra parsley and serve hot, cold, or at room temperature.
When you cut into the omelet, you'll see a lovely cross-section of noodles… little happy speckles and spots.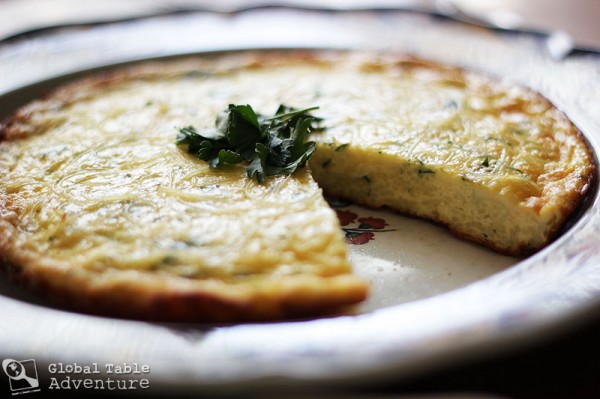 If you look carefully, you can find a similar look in the architecture of Malta.
Even in the ancient ruins, I see tall strands of uncooked pasta, and squiggly squirmy cooked pasta.
Eat this one with a noodley smile. After all, life is too short to be serious all the time.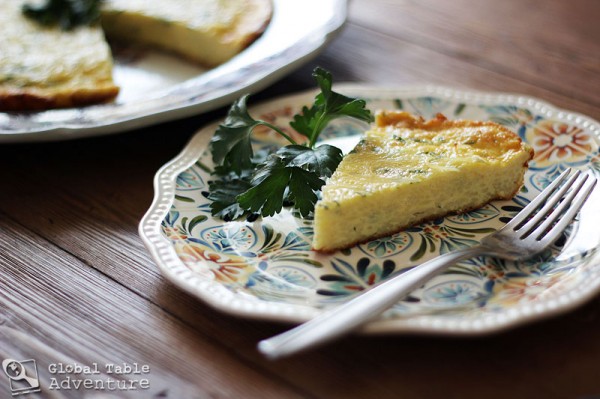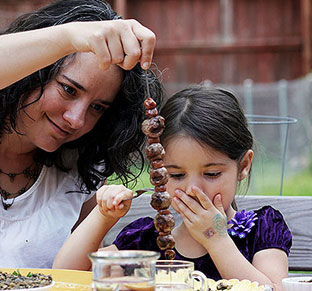 Hungry for more?
Be notified when National Geographic releases my memoir.
Simply fill in your details below.