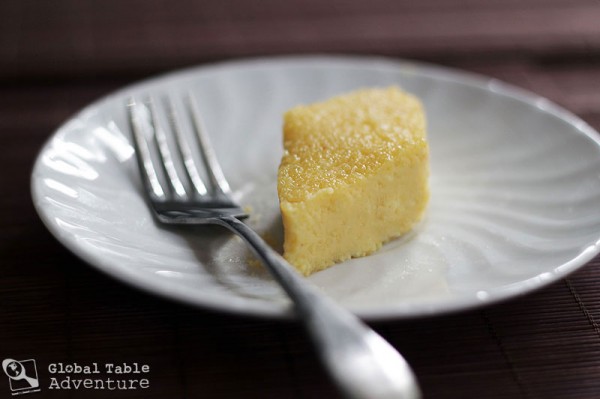 Let's capture sunlight in a pan… and pretend it's all the way from Maldives.
You only need three ingredients: ghee, sweetened condensed milk, and eggs. A pinch of salt is nice, if you're feeling adventurous.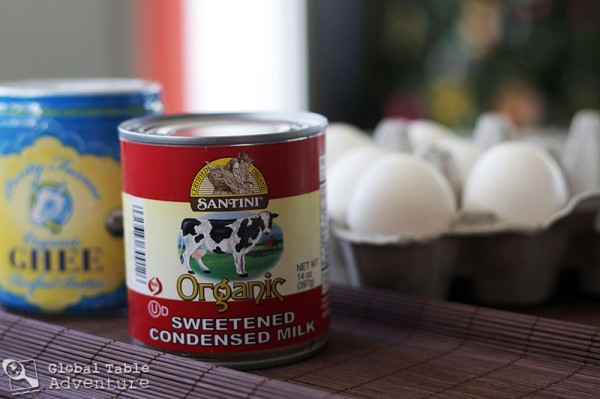 Whisk the eggs and condensed milk together… and cook over a double boiler until very hot and thickened. This will take several minutes (about 15-20 for me).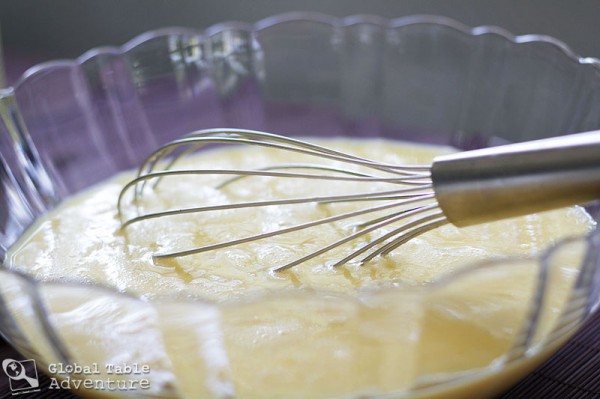 Melt in the ghee and continue whisking until thick and pulling away from the sides of the pan and resembles mashed potatoes or thick polenta. This can take a while (45 minutes for me), so make sure you have a glass of wine, or a bubbly spritzer to keep you occupied as your arms develop muscles you never knew you had.
Don't rush it or the custard won't set enough to slice.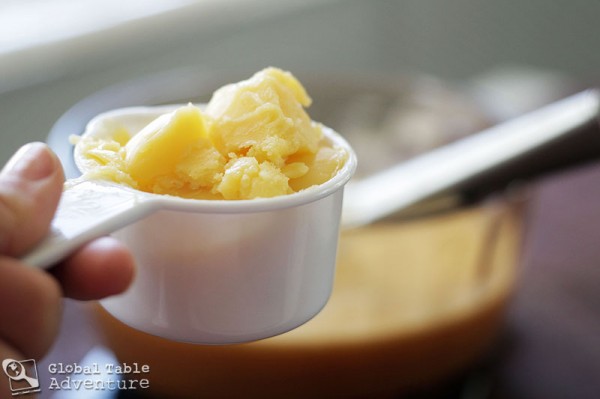 Now is a good time to mention an important note: I tried to do cook this custard without a  double boiler – I'm usually very good at this… but I was on my brother's stove and because it was electric I didn't have a good feel for what was happening. As you can see, I ended up with slightly curdled eggs. The flavor was still good, though… so, if this happens to you, don't throw it out!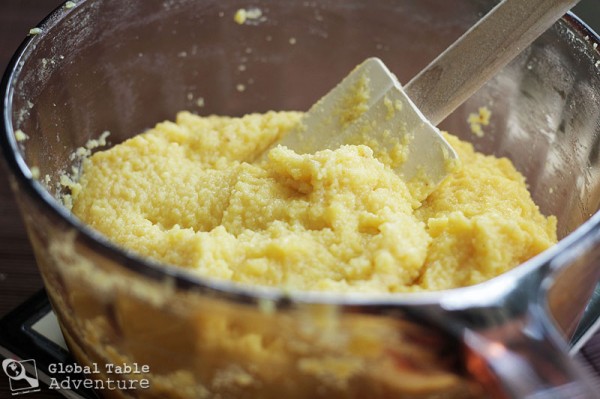 Press into a buttered baking pan or mold, about 8×8 is great.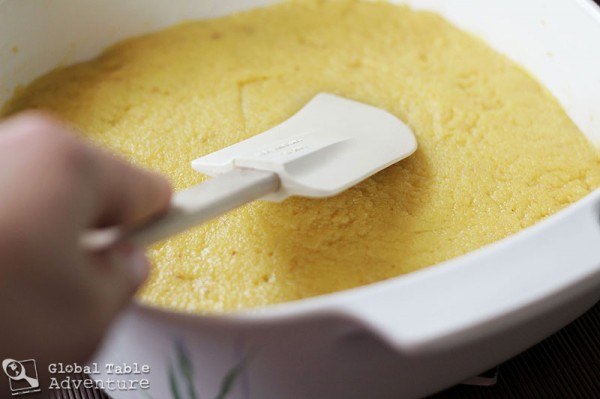 Refrigerate until set and chilled – at least four hours – no baking needed.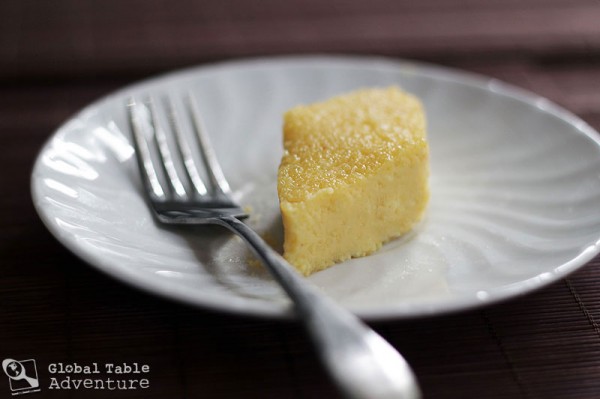 Slice into diamonds and serve with a smile.
And imagine yourself in Maldives.
Delightful!
P.S. Here are the quantities… (adapted from The World Cookbook for Students).
Ingredients:
12 eggs, room temperature
1 14 oz can sweetened condensed milk
1/2 cup ghee
Have fun and enjoy.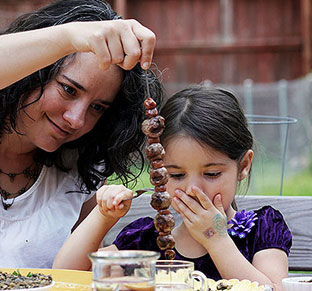 Hungry for more?
Be notified when National Geographic releases my memoir.
Simply fill in your details below.