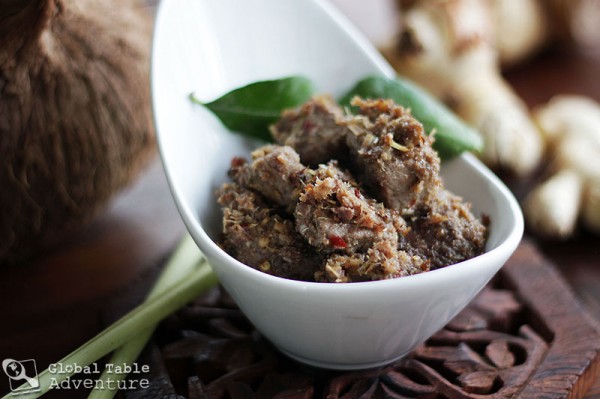 Beef Rendang is an art. And I could eat it every single day of my life. While there are many ways to make this flavorful curry, there are two things for certain – the dish must be slow-cooked until the flavor absorbs completely into the meat, and – secondly – the curry must explode with flavor.
In a good way.
The flavor part is the easiest. In fact, there are so many amazing ingredients – galangal, ginger, lemongrass, kaffir lime leaves to name a few – that you can't help but make an amazing curry just by throwing them in a pot together. As for the slow cooking? Follow those famous words of wisdom and just  "Let it be."
NOTE: If you would like your hot pepper to grind smooth, simply soak it in hot water for half an hour. I like the little hot bits, so I processed it dry.
Recipe inspired by the cuisine of Chef Norman Musa.
Serves 2-3
Ingredients:
For the stirfry paste:
3 stalks lemongrass, chopped
2 inches of thumb-thick ginger, peeled and chopped
4 inches of thumb-thick galangal, peeled and chopped
4 cloves garlic
1 onion, quartered
3-6 dried Japonese Chili peppers (makes it medium heat)
6-8 Tbsp coconut oil
For the simmering
1 1/2 lbs beef, cubed ( I used a sirloin steak because it was on sale, but you can use tougher cuts as well)
1 small, 5.5 oz can coconut milk
5.5 oz water
2 Tbsp sugar, preferably palm sugar (coconut sugar)
6 kaffir lime leaves
Finishing touches:
1/4 cup homemade Kerisik
Method:
Gather the bounty of Malaysia. Breathe in deeply and feel yourself travel across the world. This is stovetop travel at it's finest.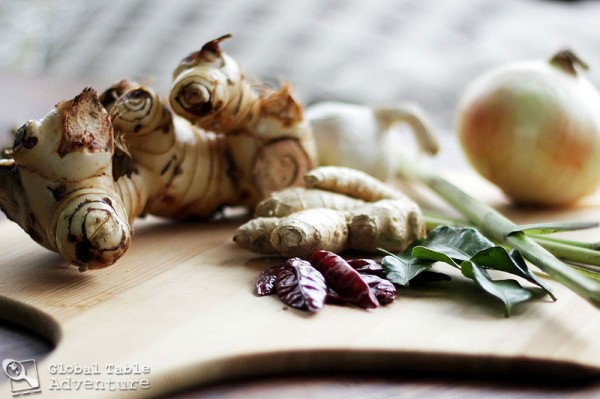 Chunk up the lemongrass, ginger, galangal, garlic, onion, and Japanese Chili peppers (if desired) and add to the bowl of a food processor.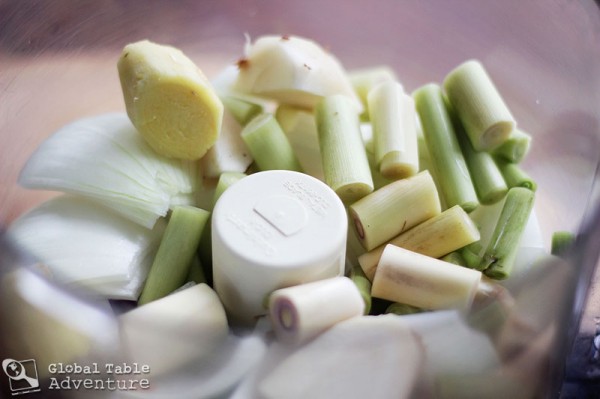 Blend into a fine paste. I made mine rather coarse, but you might prefer a smoother mixture – even little bits of lemongrass remain fibrous after cooking…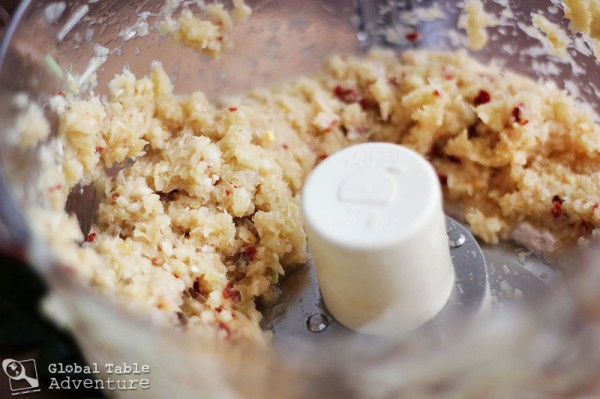 Heat the coconut oil up in a large wok and add the seasoning paste. Fry until fragrant and softened, 2-3 minutes.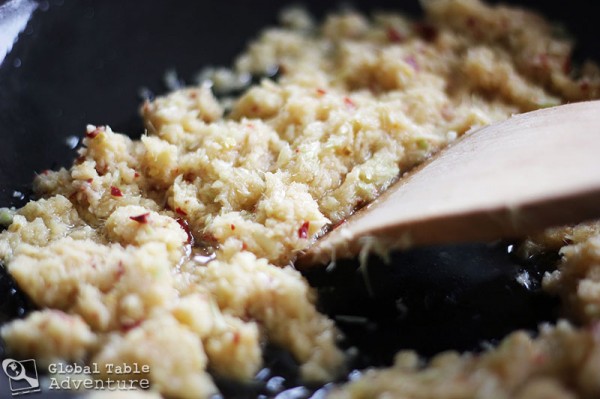 Next, add on the beef, coconut milk, water, sugar, and kaffir lime leaves.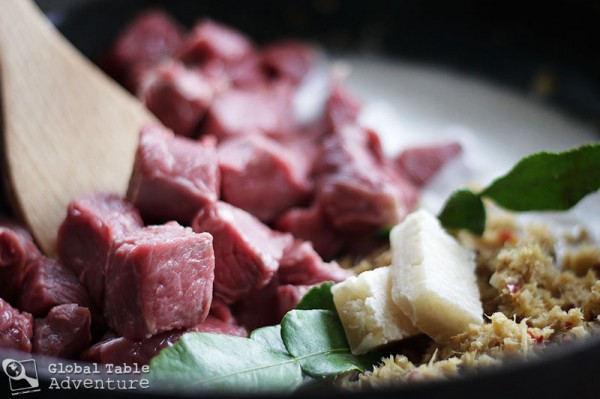 Give it a stir and let simmer for about an hour.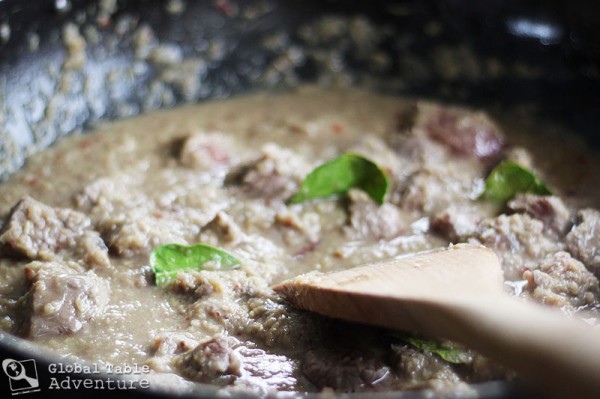 Meanwhile, take a nap in the shade of a large clock… you know, so you can hear the bell toll, when the hour is up.
Little by little, all the liquid will steam away, leaving a much drier mixture.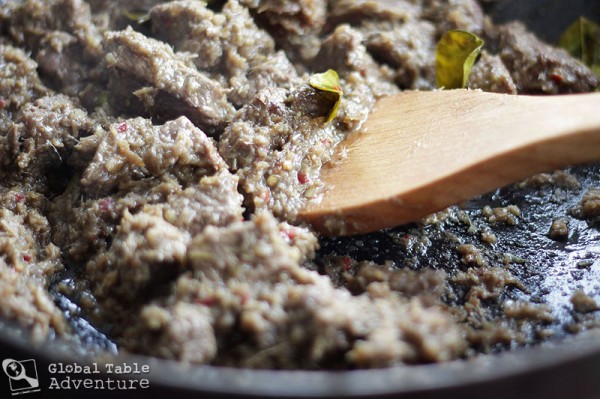 Add the kerisik and cook another few minutes.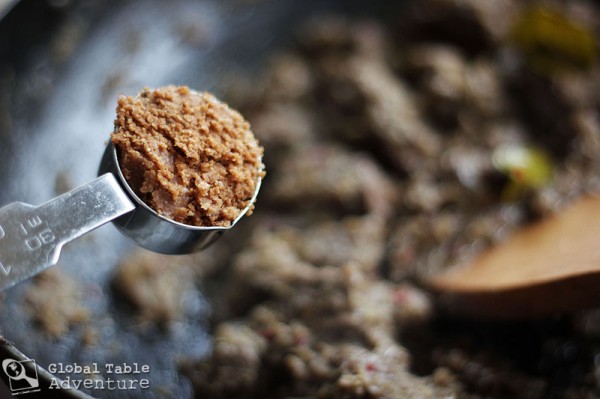 Serve with coconut sticky rice towers, a.k.a. Pulut Inti.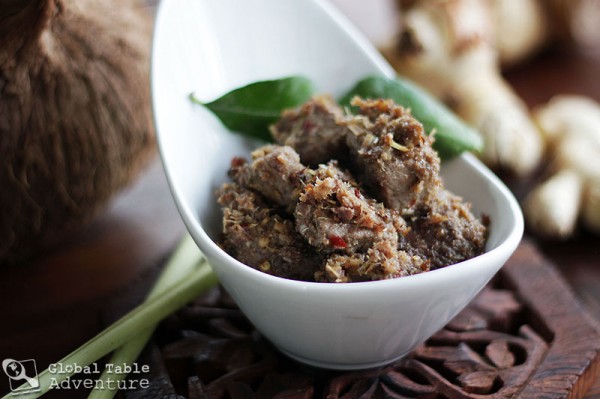 Share with friends, not yet friends, and everyone in between. And be sure to smile.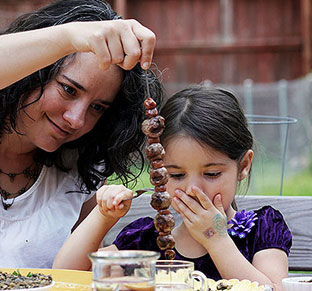 Hungry for more?
Be notified when National Geographic releases my memoir.
Simply fill in your details below.