If you want to feel totally epic, trying making
kerisik
, a toasted, ground coconut paste that looks a great deal like natural peanut butter. Kerisik is used in Malaysia to thicken and flavor curries, like
Beef Rendang
. There's something incredibly rewarding about making your own, whether you do it the traditional way (in a mortar and pestle) or the modern way (in a food processor). In just ten minutes your entire home fills with the warm smell of toasted coconut.
For my kerisik, I used 14 oz package of frozen, shredded coconut (available at Asian markets and some latino markets). This makes about a cup of kerisik which you can then freeze for use whenever (and whenever) you need it. You can make as much or as little as you'd like.
So, how to do it?
First, thaw the coconut. You can also grate a fresh coconut, or use dried coconut (but that won't be nearly as good, I'm told).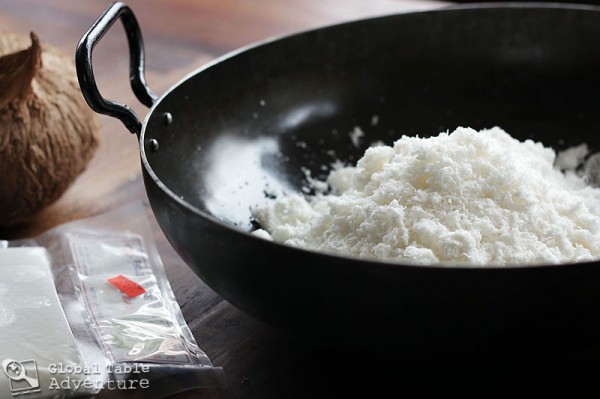 Toast the coconut over medium heat in a large wok, stirring continually.
In the first few minutes, the coconut will turn slightly golden and release an light coconut flavor.
Keep going. Keep stirring. Keep smiling.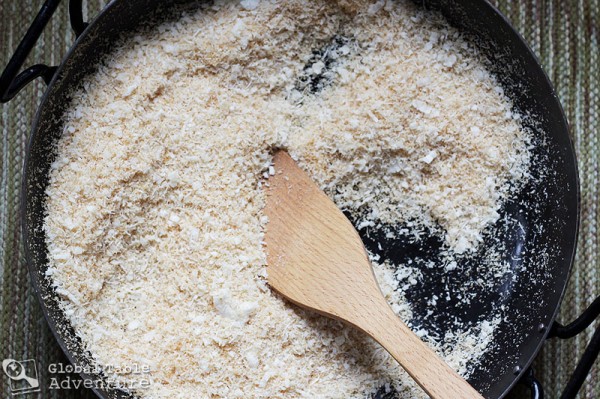 After about ten minutes, the coconut will be a deep, golden brown and the house will be filled with a nutty, toasty aroma. If you've kept the mixture moving, you'll have a nice even color.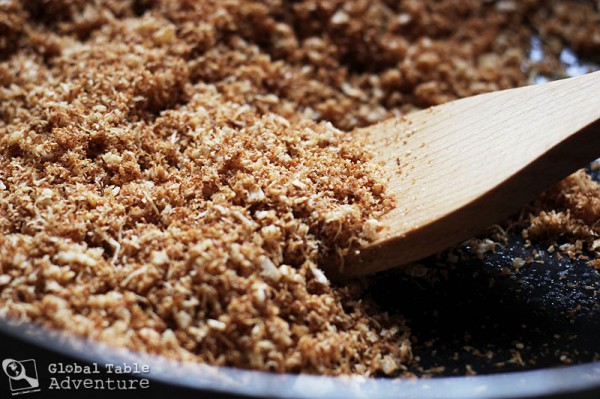 Let cool slightly. Meanwhile, admire a sunshiny view:
Then, in food processor, blend the toasted coconut in 30 second intervals, scraping down the sides, until the oils release and the toasted coconut looks like natural peanut butter. Stopping and scraping down is very important, or you could overwork your processor.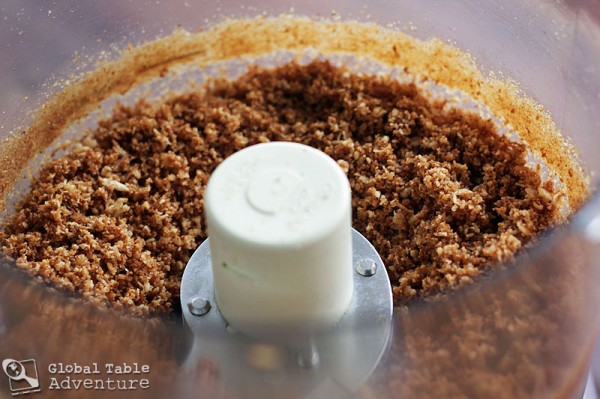 As you go, the mixture will get denser and wetter. At first there might be little puffs of steam, but as it gets wetter this will stop.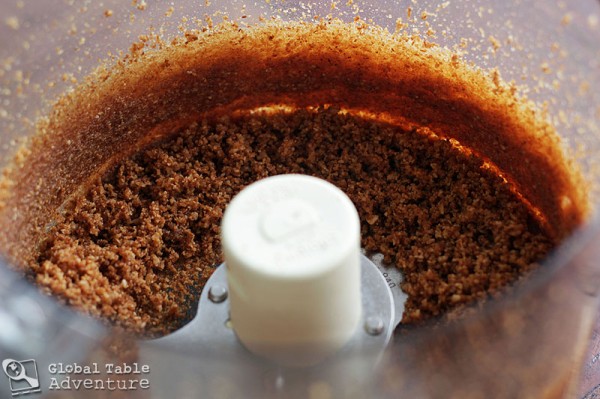 The Kerisik is done when the coconut finally releases her oils. Good luck not nibbling on this, straight from the food processor.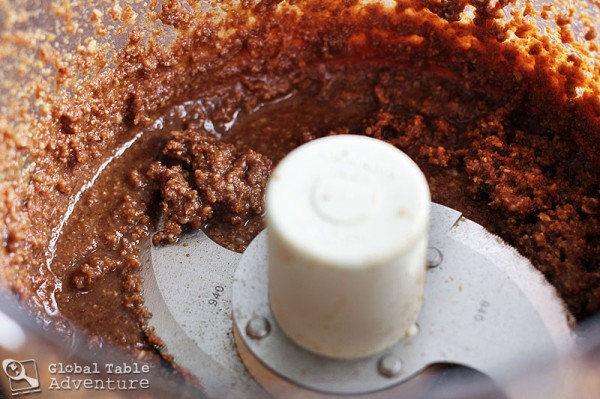 Kerisik is liquid gold, and usable in Malaysian curries…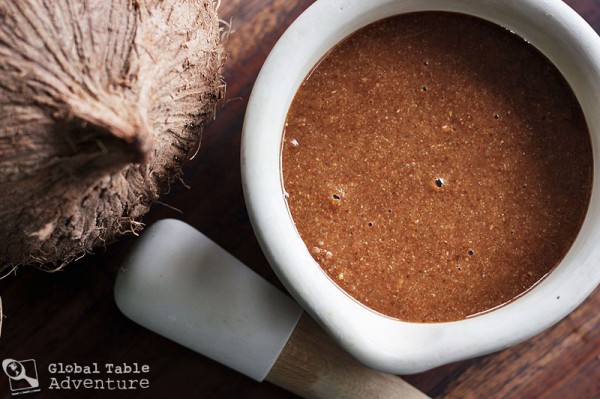 Keep in mind that, as the mixture cools, the coconut oils will solidify at room temperature, and it will look like this: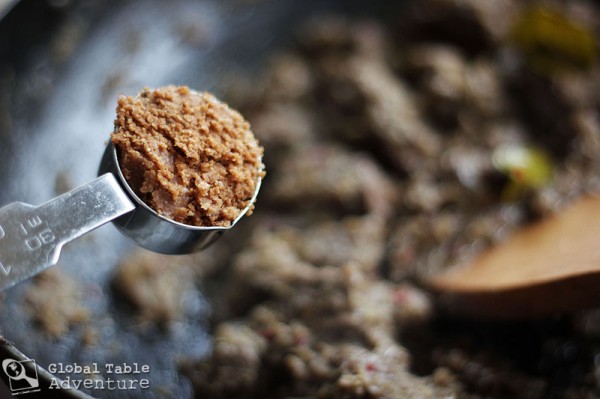 P.S. I want to share why I used a food processor instead of a mortar and pestle… it was because of this little story from
Pickles and Spices
:
I remember when I was a young girl starting to learn to cook with my mother. She asked me to use the pestel and mortar to make the kerisik. I was about 12 years old at that time. I hated it. It took me forever to turn the coconut paste into the right consistency.

I asked her, "Mom, is this enough?" "Not yet!", came the answer. After about 10 times of yelling to and fro, she was finally satisfied and said: "Yes, this is what you want, you want the oil to come out like this."
Have fun with this one.
P.S. What would you do?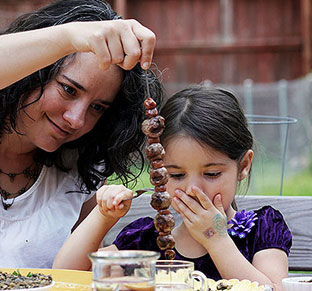 Hungry for more?
Be notified when National Geographic releases my memoir.
Simply fill in your details below.