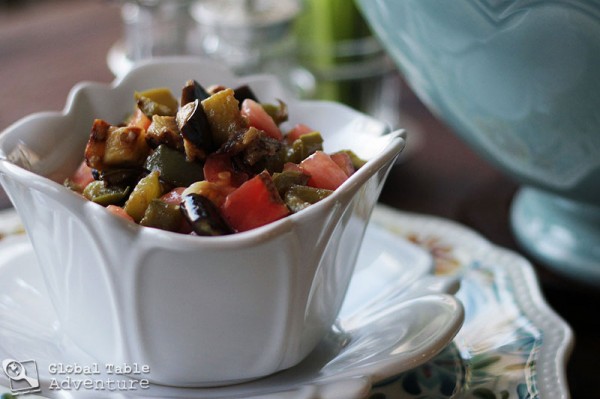 While I've always loved a good ratatouille, there's something so … soft about it. While that's fine for a cloudy sort of day, on bright, cheery days, I'm in the mood for definition. Clear edges. Decisiveness. Which brings us to today's roasted salad, from the Macedonian Global Table. She's all of those things while still being easy-breezy.
The reason she's so defined?
The eggplant and peppers are pre-cut and roasted, which gives good browning and clean edges. Once tossed with fresh tomatoes and a sprinkling of lemon juice, this salad just begs to be eaten with crusty bread and a glass of wine (Macedonia has long produced good wines and CNN even called her the new Napa Valley in 2010).
This is a minimalist salad; every single ingredient gets the attention it deserves.
I wish the same for you.
Ingredients:
1 eggplant, cubed
3 bell peppers, diced
2 large cloves garlic, sliced
salt & pepper
oregano, optional
1/4 cup olive oil, more to taste
1-2 tomatoes, diced
lemon juice, to taste
Method:
The best way to get inspired? Take a stroll through an old Macedonian market…
Fill a basket with a happy bounty of vegetables. Don't stop until you're smiling.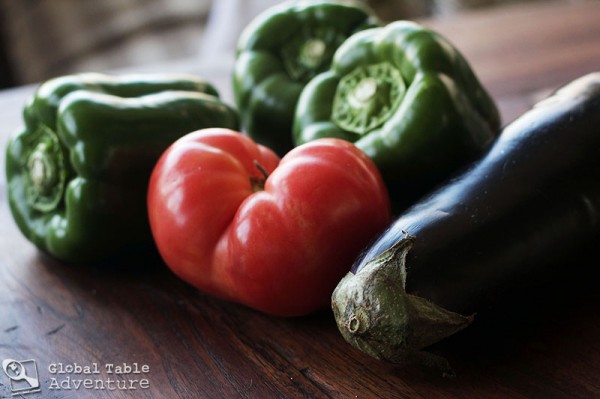 When you get home, preheat the oven to 450F. Meanwhile, toss the cubed eggplant and peppers with garlic, salt, pepper, and olive oil. Add a dash of oregano, if desired.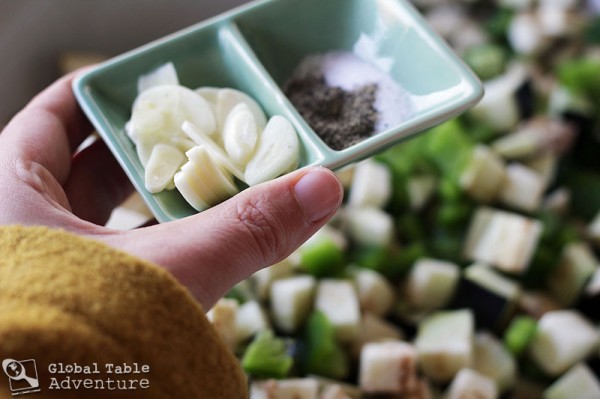 It's easiest to coat the veggies evenly if you use a large bowl – plus it captures the sunshine better.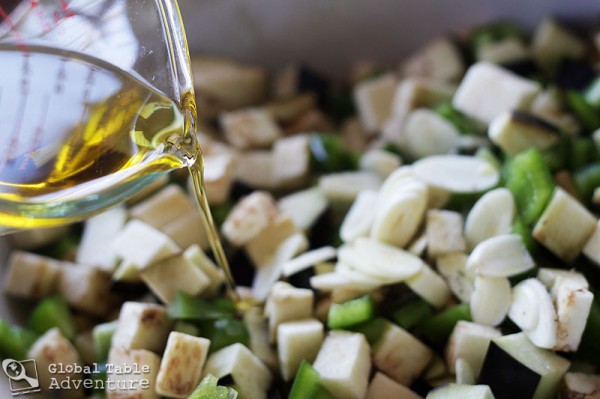 Transfer the vegetables to two lined sheet pans (you're looking to give the veggies lots of elbow room, so they brown properly; if you crowd them they'll steam).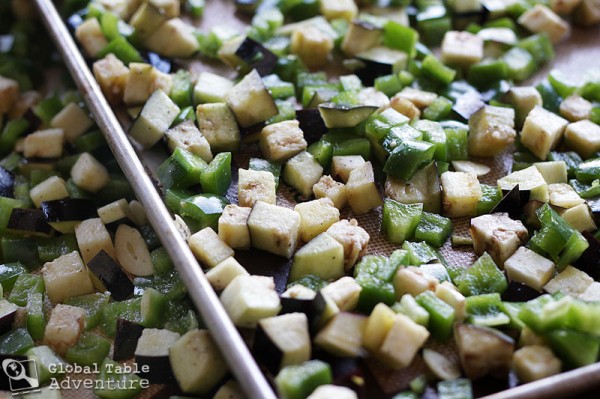 Roast in a thin layer for 20-30 minutes, or until softened and browning. Meanwhile, write that thank you note you've been meaning to send.
Remove the vegetables when properly tanned. Sigh happily as you nibble a few straight from the pan.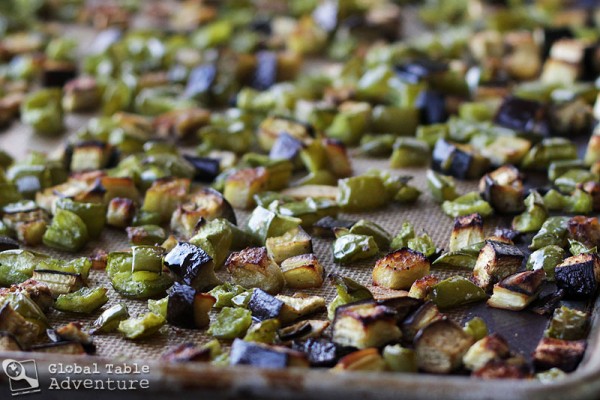 Each bite tastes like a sparkling night sky.
Immediately toss in a bowl with chopped tomatoes. Add lemon juice and more olive oil, to taste. Check seasonings.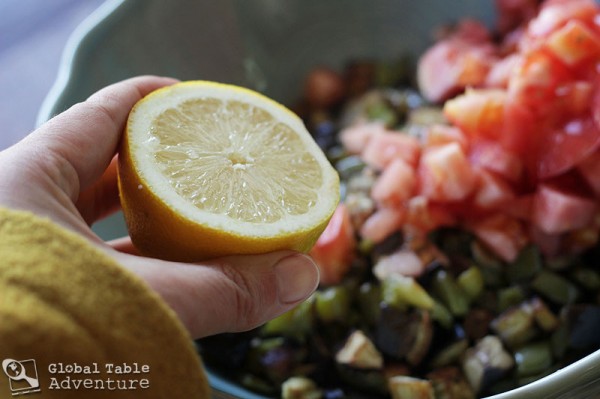 Enjoy on a picnic overlooking a quaint town.
Delicious!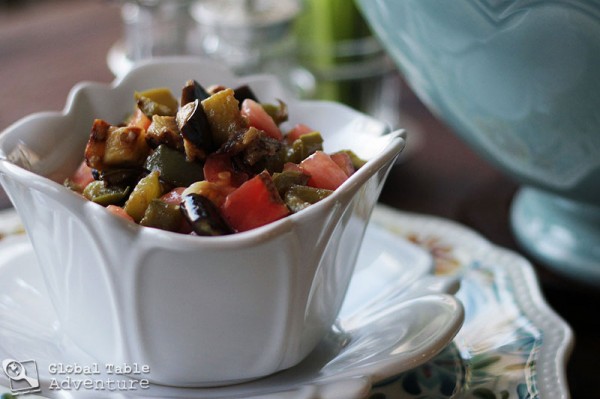 Wishing you a fun Friday, full of decisiveness, clean lines, and definition.
Whatever that means to you.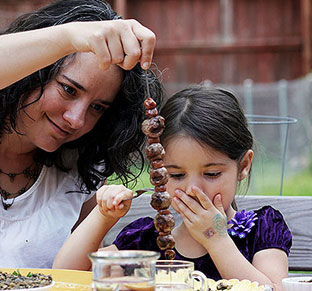 Hungry for more?
Be notified when National Geographic releases my memoir.
Simply fill in your details below.