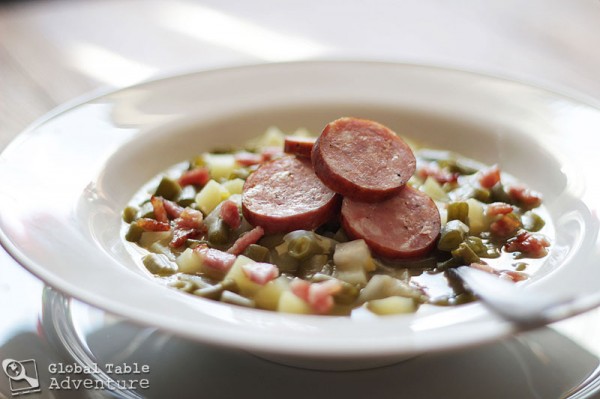 As a teenager in Luxembourg, I never really thought about high class cuisine. We spent a lot of time over at Quick, the aptly named fast food place. If we weren't there, we were eating a the local pizzeria, bar, or patisserie. It's a shame, really, because the world's first and only female winner of the Bocuse d'Or, a highly competitive culinary competition, is from Luxembourg and has two restaurants right around the corner from where we hung out.
Talk about missed opportunities.
The chef's name is Lea Linster and her impeccable dishes show that country food can be just as classy as city food. As I watched her speak about this traditional green bean soup, I knew I had to try it. With a few simple flourishes, she turns a country-bumpkin dish into something I'd be willing to serve at any dinner party. Especially because she insists on inlcuding the same special ingredient I do: lots of love.
Serves 4-6
Ingredients
1 1/2 pounds fresh green beans, diced (about 5 cups)
1 onion, diced
1 small leek, sliced and rinsed
1/2 cup celeriac, peeled and diced (or substitute celery)
2 Tbsp butter
2 Tbsp flour
6-7 cups of cold water, or as needed
Salt and pepper
2 cups diced yellow potatoes, (about 3)
Garnishes (to taste):
sour cream
bacon, cooked, then chopped or crumbled
Cooked, sliced German sausage (preferably spicy). Smoked sausage works well, too.
Method:
Let's go to Luxembourg. We can have a country meal, even in the city.
The first step? Chop a mountain of veggies.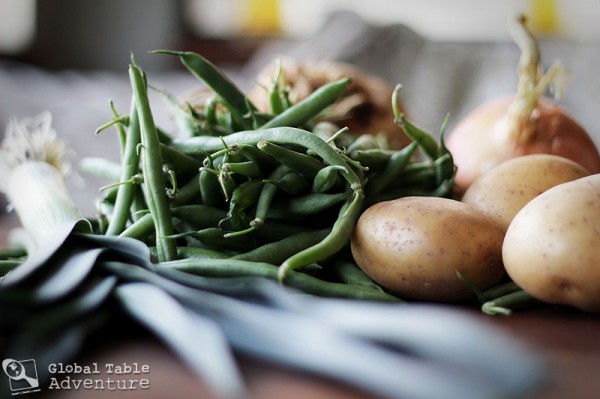 Don't be scared by the celeriac. Just cut off the gnarliness and cube the pretty white insides.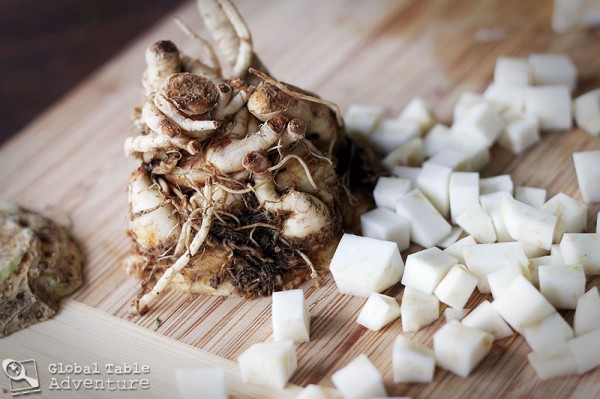 Rawr.
Now, melt the butter in a large pot and whisk in the flour, until a smooth paste forms (a light roux) – cook for about a minute. Do not let color.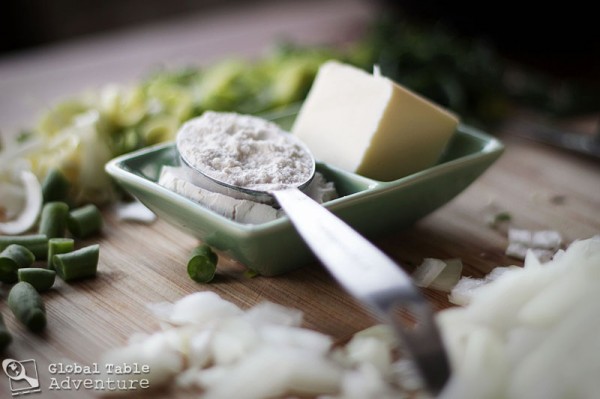 Whisk in the water, a little at a time, so as to avoid lumps. Start with 6 cups. You can add more at the end if you'd like a thinner broth.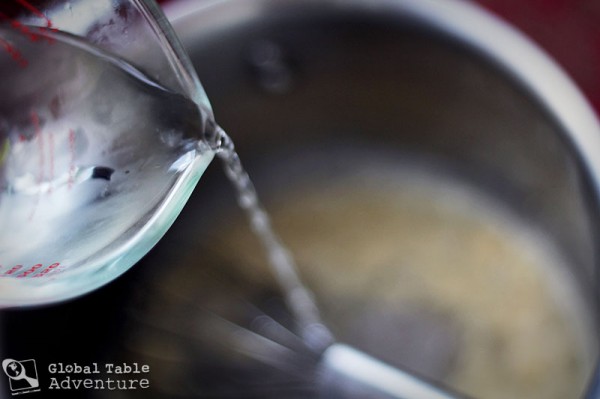 Now, add all ingredients except for the potatoes and the garnish. Bring to a simmer and cook 20 minutes.
Meanwhile, take a stroll on a quiet road in Luxembourg's countryside. Go in the winter or the summer, the choice is yours.
When you get home, add the cubed potatoes and continue cooking until tender.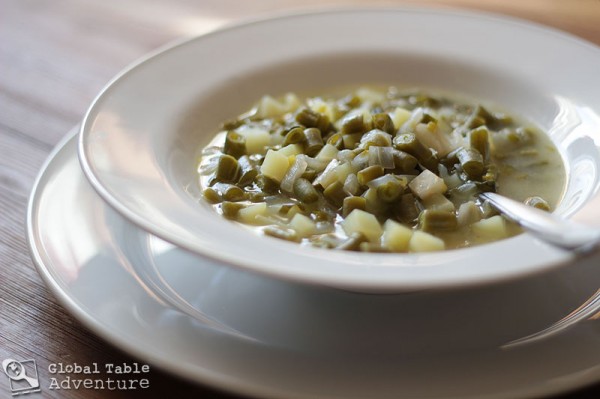 Garnish with the sausage and …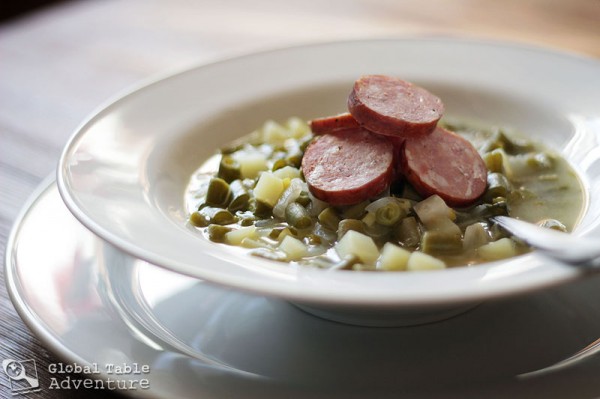 … plenty of crumbled bacon.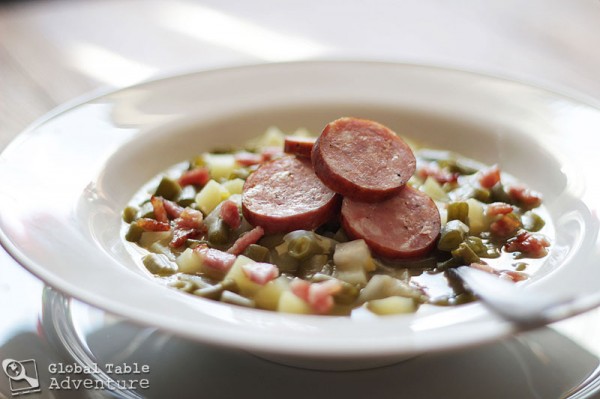 Enjoy on a lazy Saturday with a good book or a happy conversation.
Have a great weekend, friends… see you on the other side!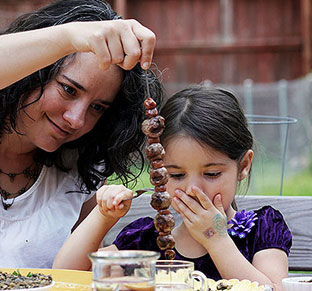 Hungry for more?
Be notified when National Geographic releases my memoir.
Simply fill in your details below.