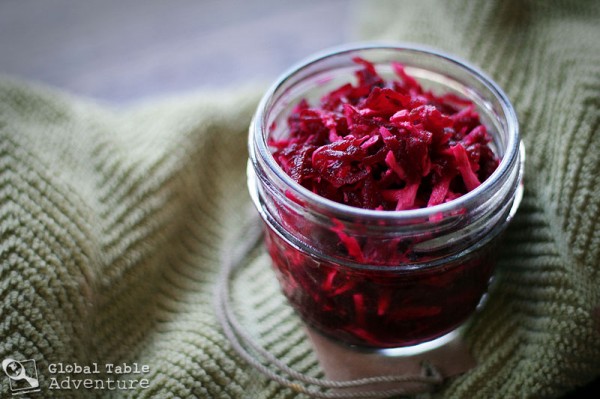 It may have happened when you were five. Or maybe, just maybe, not until today. Either way, this much I know for sure: there comes a time in every person's life when they come face to face with the mighty beet. Some will cower or run away, while others – like the Lithuanians, will chow down with enthusiasm. In this traditional slaw, roasted beets blend with tear-inducing horseradish and vinegar…creating a spicy, sour accompaniment that goes particularly well with beef and fish.
P.S. Start this recipe a day or two before you need it, to give the ingredients time to mingle.
Ingredients:
3/4 lb beet(s) (or 1- 1 1/2 cup(s) roasted, grated beets)
1 cup grated horseradish (about 1 whole horseradish, peeled & grated)
1/2 cup white wine vinegar
1/2 cup water
10 peppercorns, cracked or coarse ground pepper
sugar, to taste
salt
Method:
While this recipe will work with any old red beet, it's always better to find the most GIANT beet in the world. Look how this one dwarfts my loaf pan… it's actually 1 1/2 pounds of pure beet-town. I really only needed half of it, but it was easier to peel a large one than several little ones. Plus, leftovers are great in salads.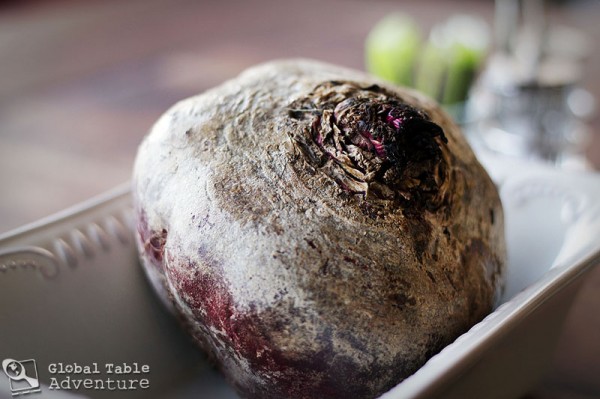 Cover your beet(s) with foil and roast at 350F until tender and easily pierced with a knife. Most beets take an hour or so… but this one took 2 1/2 hours.
Meanwhile, peel and grate the horseradish. Watch the fumes… they'll make your eyes water.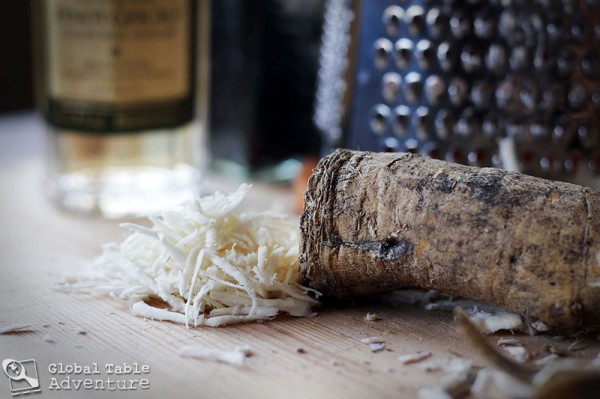 Add the grated horseradish immediately to the vinegar, water, peppercorns, salt and sugar. This will cause a chemical reaction that will keep the horseradish from becoming too pungent. Set aside and go for a walk…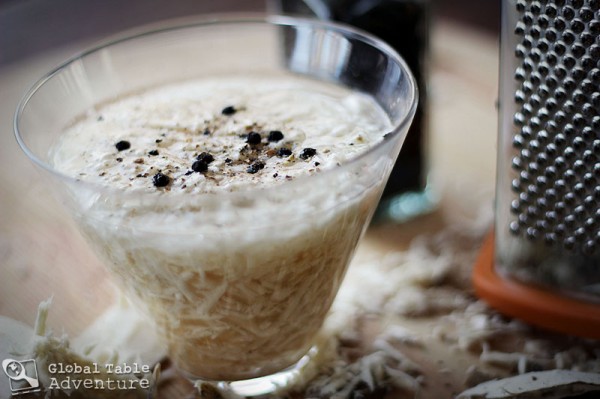 Perhaps through the sand dunes (!?) of Lithuania. Yes. It's true. Let yourself get lost in a dreamy walk…
But not too lost; you don't want to burn the beets!
Once you've peeled the roasted beet(s), grate them and add to the horseradish mixture, to taste. I used about 1 cup for a really spicy slaw, but you can add as much as you'd like.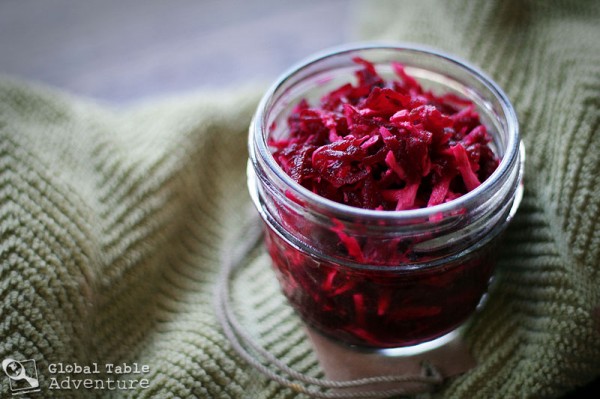 Set aside overnight for the flavors to mingle and get happy.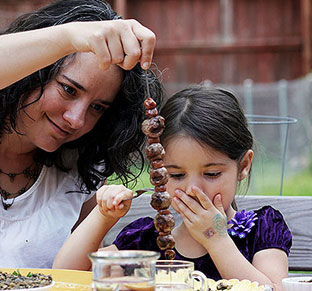 Hungry for more?
Be notified when National Geographic releases my memoir.
Simply fill in your details below.