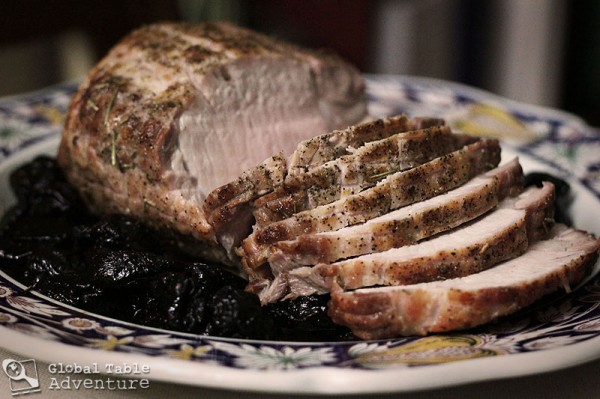 Remember the Sunday afternoon roast? How, as it slowly sizzled and crackled in the oven, the most wonderful smell crept throughout the house until there was nowhere to hide, and you were so hungry you almost couldn't stand it? Eventually, playing outside was the only possible distraction. Even then the smell snuck out, through cracks in the wall, enticing you until you mysteriously found yourself infront of mom, dad, grandma, grandpa, just about anyone who would listen, asking "Is it ready yet?" … only to find yourself shooed back outside again for another agonizing half hour.
As you know, waiting was always worth it.
In the spirit of those wonderful Sundays, I bring you a Lithuanian-inspired Pork Roast. This moist platter of deliciousness features the regionally adored prune and the most popular meat in the country – pork. The best part about this roast is splashing the prunes with plenty of white wine. The sweet, dried fruit takes on a universe of flavor… and looks like a shimmering, liquid sky.
Say hello to happiness.
Recipe inspired by Art of Lithuanian Cooking by Maria Gieysztor de Gorgey.
Ingredients:
2 1/2 lb pork loin
vegetable oil
Rub:
1 1/2 tsp salt
1 tsp pepper
1 tsp chopped rosemary
1 tsp garlic powder
1 1/2 cup white wine
12 ounces prunes
Method:
Get ready to make your family's tummies rumble.
Preheat the oven to 350F.
Truss the pork, if needed. The one I bought came wrapped up in netting. I highly recommend leaving the netting on; it holds the meat together, plus you'll end up with pretty marks on the roast (just cut it off before slicing).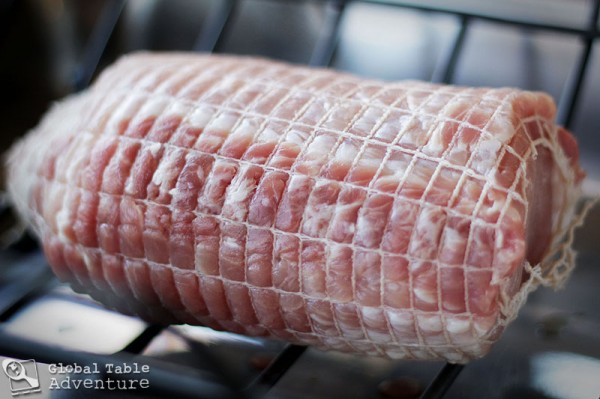 Now rub it all over with oil and a mix of rosemary, garlic powder, salt and pepper.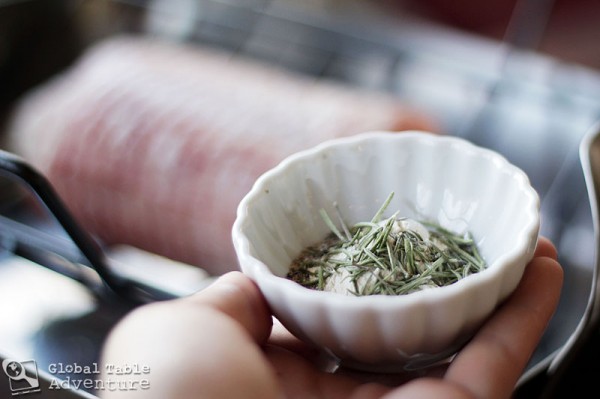 Roast until internal thermometer in the thickest part of the pork reads about 125F, then add prunes and white wine to the bottom of the roasting pan, being careful not to get burned by the steam.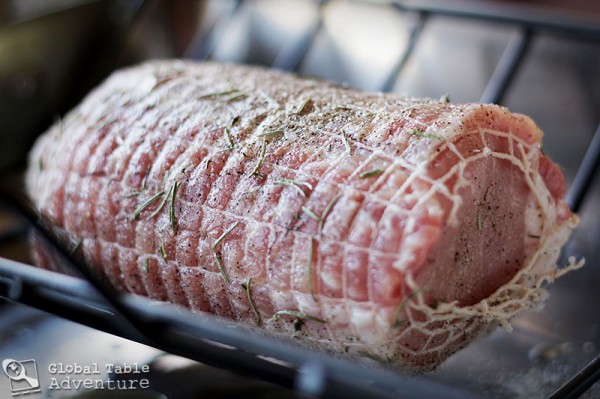 Remove pork from oven when it reaches an internal temperature of 145-150F (roasting times vary, depending on thickness of roast- keep an eye on it)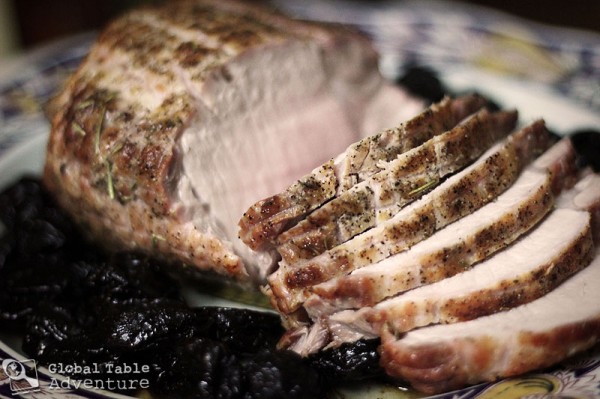 Which makes it just a little pink in the center and outrageously juicy.
Now, tell your family they have to wait ten more minutes, for the meat to rest. Shoo them outside to play, if you have to.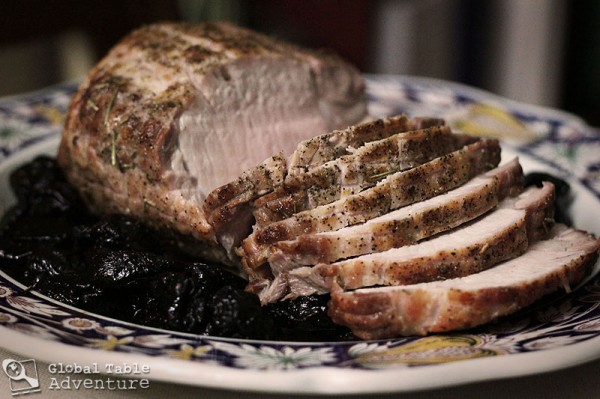 Unless it's nighttime, of course… in which case they should just go read a book by lamplight.
Finally, when they don't seem like they can wait one second longer, bring your entire family around this roast.
You'll be glad you did.
Happy cooking.
Happy Sunday.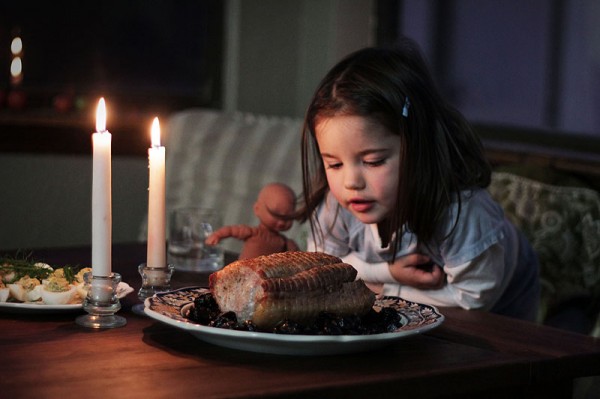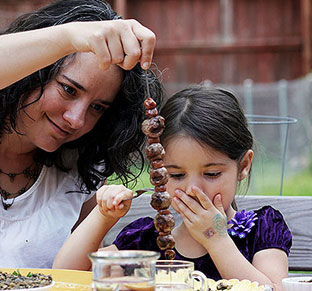 Hungry for more?
Be notified when National Geographic releases my memoir.
Simply fill in your details below.