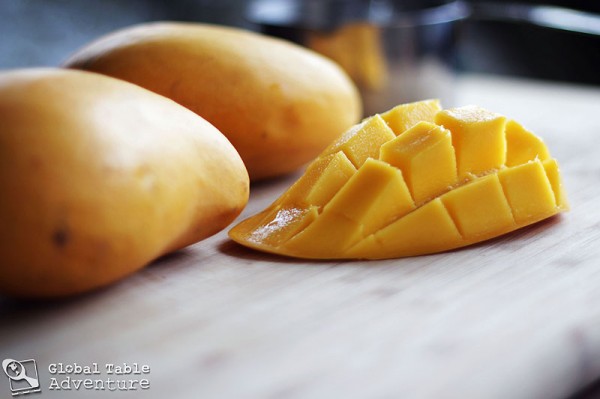 Welcome to my weakness. The mango. If you've been paying attention, you may have noticed I make a lot of recipes with this heavenly fruit. Quite possibly I've made more mango recipes than anything else.
Everything about the mango is perfect. Sweet. Golden. Juicy. And, right now, totally in season.
So, go find one (or five hundred).
Rain or shine.
In Liberia they like to chop them up and cook them with cloves. About four cloves will give the mango an alluring, but not overpowering flavor – reminiscent of pie filling. If the mangoes are perfectly ripe, they don't even need sugar. Otherwise, a spoonful should do you.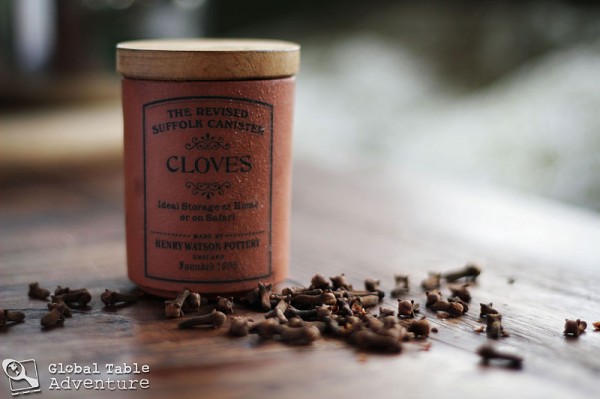 Cook for just ten minutes and serve this as-good-as-pie-filling with a big dollop of whipped cream. The whipped cream melts just a little from the heat of the snuggly-warm mangoes…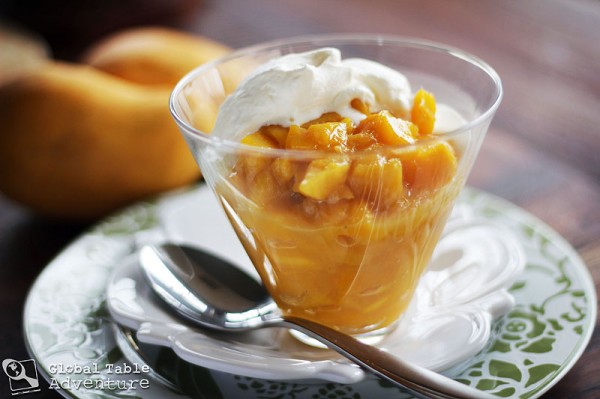 Good luck sharing this with anyone else.
I ate the whole thing by myself.
Ava was napping. Keith was working.
And I, … well, I have no regrets.
Here's how you do it:
Serves 1-2
Ingredients:
2 cups cubed, ripe mango (about 2 small champagne-style mangoes)
4 whole cloves, or more to taste
1/8 cup water
1 Tbsp sugar, or as needed
Garnish (for non-vegans):
Whipped cream, to taste
Method:
Add mango, cloves, water, and sugar to small saucepan. Simmer 10 minutes. Serve hot with whipped cream.
Inspired by The African Cookbook.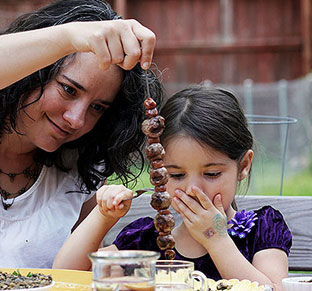 Hungry for more?
Be notified when National Geographic releases my memoir.
Simply fill in your details below.