I drink a lot of tea, so I would have thought I'd seen it all. Apparently not.
Introducing Ainar, the tea brewed especially for baby mama's and the guests who stop in to dote on their pretty newborns.
In case you didn't know, Mamas need lots of things after having a baby.
Rest. Love. Good, warm food.
And this tea.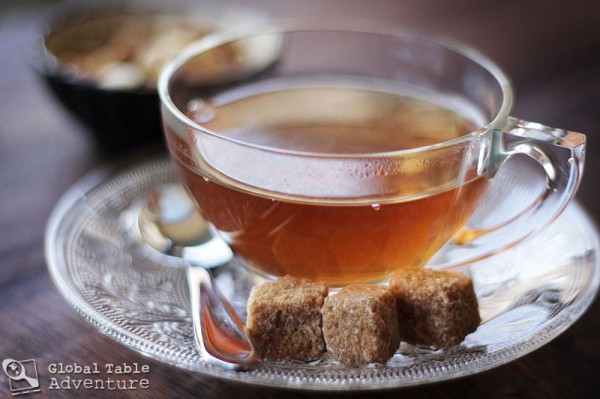 The cool thing about Ainar is the treat at the bottom of the cup. Nuts.
After cooking a bunch of warming, fragrant spices like cinnamon, caraway, anise, and nutmeg in a large pot of water, the hot tea is splashed over assorted nuts as as much sugar as you can stand. Walnut, almond, and pine nuts are the most common.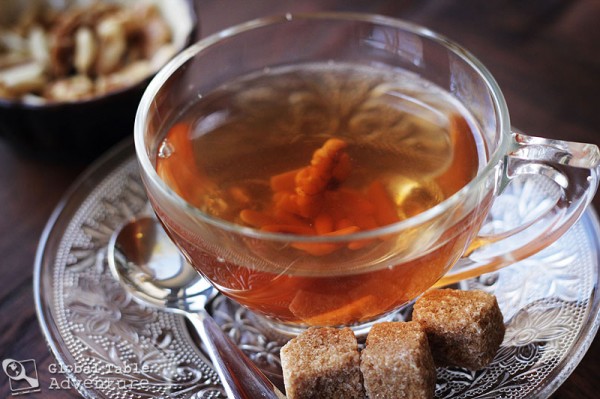 The super hot tea softens the nut and the total effect is something like spiced nuts… mixed with "good."
Rumor has it that the anise in ainar is supposed to help moms recover after childbirth.
And ward off evil spirits.
Win-win, if you ask me.
P.S. I'm honored that this recipe was featured in Penzy's Spices' 2012 early summer catalog.
Here's how to make it:
Ingredients:
1 tsp caraway seeds
2 cinnamon sticks
1 Tbsp anise
pinch nutmeg
6 cups water
Garnish (to taste):
pine nuts
walnuts
slivered almonds
sugar
Method:
Add spices to water (use a tea ball, if you have one) and bring to a boil. Cover and simmer 15 minutes, or until flavored strongly enough. Serve with nuts and sugar, to taste.
Enjoy while watching a scarlet sunset.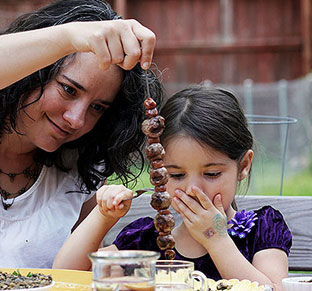 Hungry for more?
Be notified when National Geographic releases my memoir.
Simply fill in your details below.