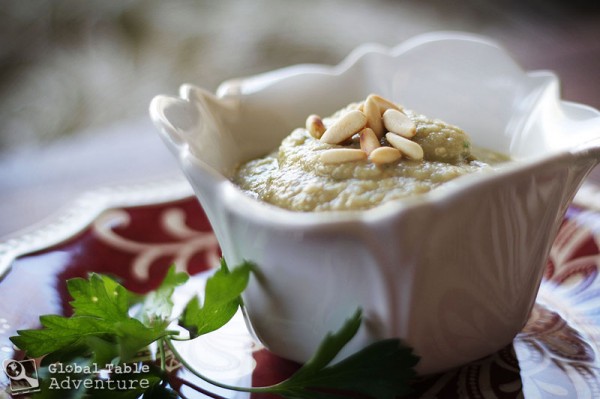 When I'm at parties I like to dip, dip, dip. You'll recognize me immediately – I'm the one in the corner, filling up on dip before the meal ever comes. And if, for some reason, I'm not? Just know that's where I really want to be.
When it comes to dips, baba ganoush is everything I never thought it would be.  Roasted eggplant, far from bitter, transforms into a smoky and smooth treat , able to fill my belly in just the right sort of way – without that greasy, pop-out-my-bellybutton feeling some foods leave me with. In fact, baba ganoush strikes me as one of those diet foods that is actually as comforting and every bit as delicious as French fries.
But I'm crazy like that.
Baba Ghanoush has long been in my top favorite dips. While Baba Ghanoush is traditionally made with raw garlic, something about the chill in the air made me decide to roast a whole head of garlic for the soft, warm richness.
You can never go wrong eating a whole head of roasted garlic.
And you can quote me on that.
Makes about a quart
Ingredients:
4 cups cooked eggplant flesh from about 3 large eggplants
(2 of mine were 8 inches long and 1 was 12 inches long)
1 head garlic, roasted
1/4 cup olive oil
1/4 cup fresh lemon juice
1 Tbsp – 1/4 cup tahini (to taste)
1/4 cup pine nuts, toasted
handful fresh parsley
1 tsp salt, or to taste
pepper, to taste
Method:
After a fun night out on the town, wake up with purpose. Wake up to eggplants.
First, preheat the oven to 475F.  Then get silly with your fork.
Poke, poke, poke a million-billion holes in your eggplant and rub all over with olive oil. Place the eggplant on roasting pan with the head of garlic, all wrapped up in foil like a mummy.
A delicious garlic mummy.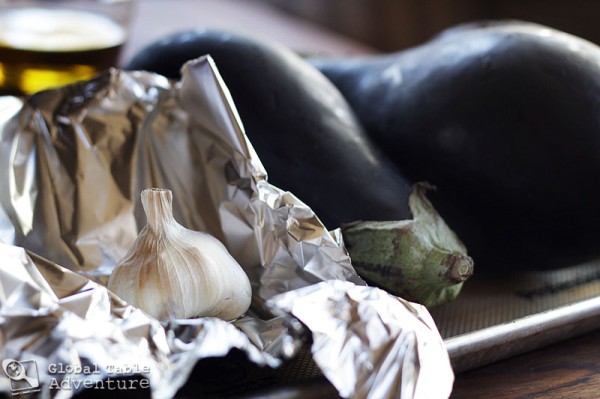 Roast the eggplant, turning occasionally until they collapse. Large eggplant will take 30-45 minutes. Roast the foil-wrapped garlic for 2o minutes, removing from oven while the eggplant finishes up. Set both aside until cool enough to handle.
While you wait, take a stroll around Baalbek, the amazing Roman ruins of Lebanon once known as the City of the Sun.
Sit in a corner and let the sun warm your face while you take a brief nap. Then, fully renewed, return home and finish up the baba ghanoush.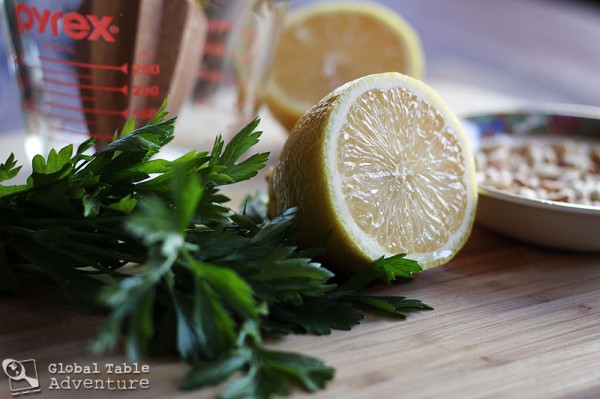 Toast the pine nuts over medium heat in a clean dry skillet  until golden brown, stirring continually. Add half to a food processor, reserving other half for garnish. Pop the garlic cloves out of the skins and add them to the processor as well. Try not to gobble them all up at once!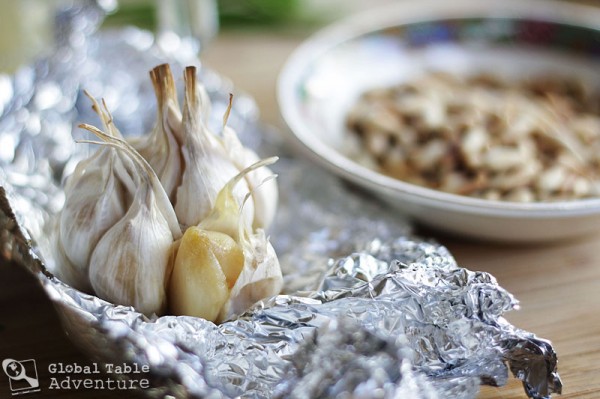 Finally, scoop out four cups of eggplant flesh and add it to the processor with lemon juice, tahini, and parsley. Pulse, drizzling in olive as needed – I used about 1/4 cup. The mixture should take on a hummus-like consistency.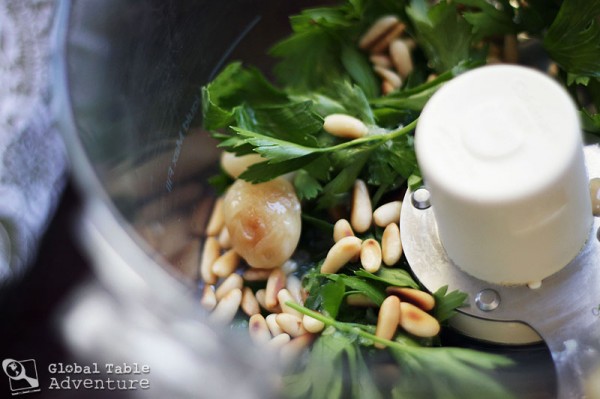 Taste and adjust seasoning.
Scoop into bowls – or more traditionally – onto plates – and top with some of the pine nuts… and that's it!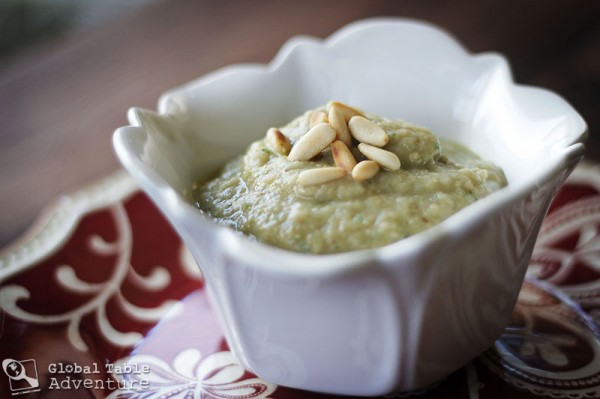 Well, unless you subscribe to the belief that a sprig of fresh parsley makes everything prettier.
Which, as a matter of fact, I do.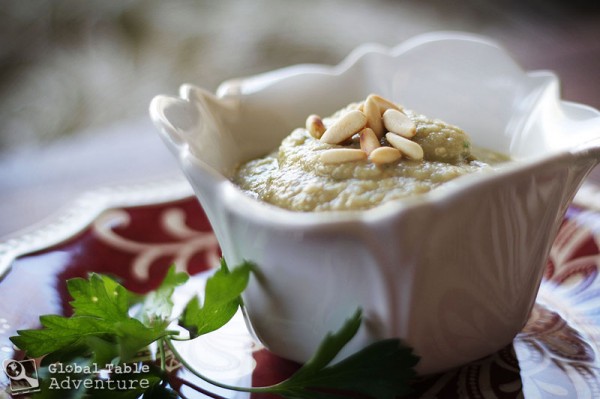 Now bring this to a party and sit in a corner with a favorite friend and dip, dip, dip.

With each bite, daydream yourself halfway around the world, enjoying a warm, sunny day.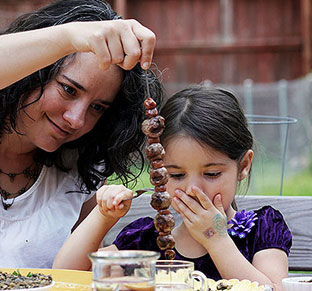 Hungry for more?
Be notified when National Geographic releases my memoir.
Simply fill in your details below.