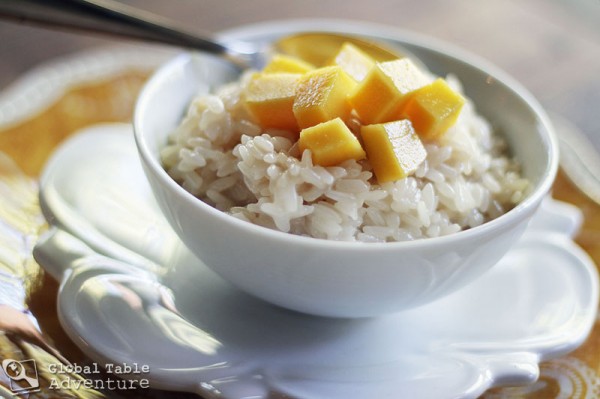 I have a problem. Mangoes. I ate an entire crate of mangoes when I was pregnant with Ava. Ten mangoes in less than a week. Or was it twenty? Mangoes are so outrageously good right now. I can barely stop eating them long enough to let them soften up on the counter.  I have trouble sharing. Thankfully Laos has a dessert that showcases this crazy fruit in a fun and simple way.
Remember that sticky, sticky rice? The staple of Laos? That's your ticket. Let's whip up a heaping bowl of warm coconut rice pudding topped with soft, sweet mango. I'm already dancing a Golden Coconut Dream.
Ingredients:
4 cups cooked sticky rice (2 cups uncooked)
1 15 oz can light coconut milk
1/4 cup brown sugar, or more to taste
milk for thinning, as desired
1-2 small, ripe mangoes, cubed
Method:
On a sweet sort of day, with just the right sort of bite in the air, when your mangoes are perfectly – tenderly – soft, cook your way to a lovely dream.
Simply add the sticky rice, coconut milk, and brown sugar to a medium saucepan. Cook until sugar dissolves.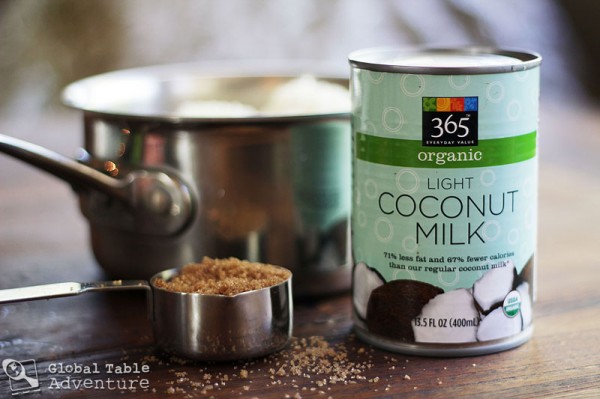 Meanwhile, cube up a mango for topping.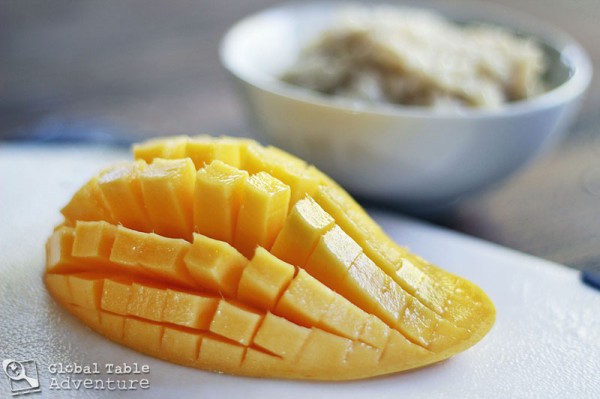 Spoon everything into a small bowl and chow down on the golden mango goodness…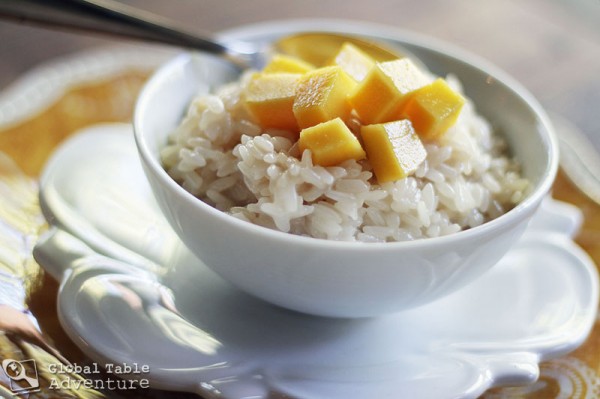 … perhaps at the "Golden Triangle", where Laos, Burma and Thailand meet.
Just be sure to eat immediately – the pudding thickens up the longer it sits and as it cools. Add some regular milk if you like soupier rice pudding.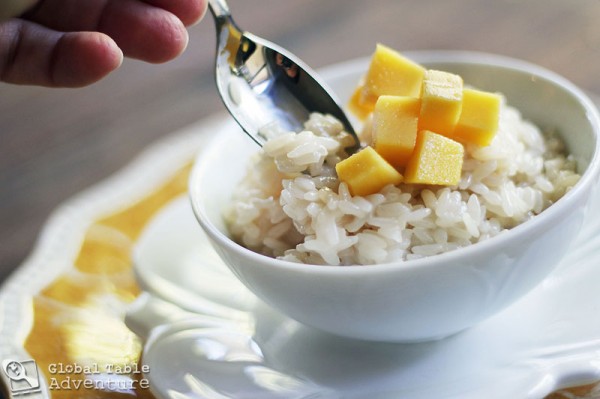 Have a beautiful, mango-filled day and golden-coconut-dream filled nights.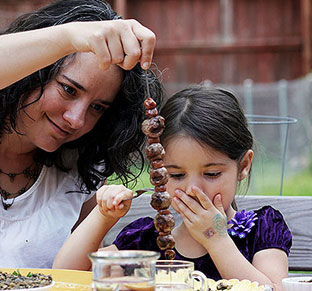 Hungry for more?
Be notified when National Geographic releases my memoir.
Simply fill in your details below.