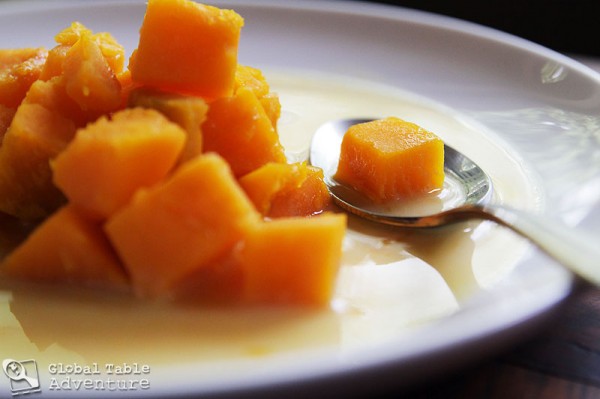 If you've been to the grocery store lately you've seen it. Mounds and mounds of pumpkins. They're bright fire orange, forest green, haystack yellow, cloud white, and even sorceress gray. Some are bumpy and some are flat out gnarly. They're all saying hello, strutting their stuff, hoping you'll take them home.
Every year I take a few more home than the year before. I can't help it. I like the teeny weeny ones best. The kind Ava can practically palm in her small 2 year-old hand. I also like to grab weird ones I haven't tried before as well as ones that look a little forlorn and forgotten. What can I say – I love all pumpkins equally.
That being said, let's focus in.
Today is all about the Kabocha pumpkin. The skin of these smallish gems are mostly green and with a flare of orange. You'll find them all over Asia and Oceania, including this week's Global Table – Kiribati. Technically I think they're a squash – like butternut.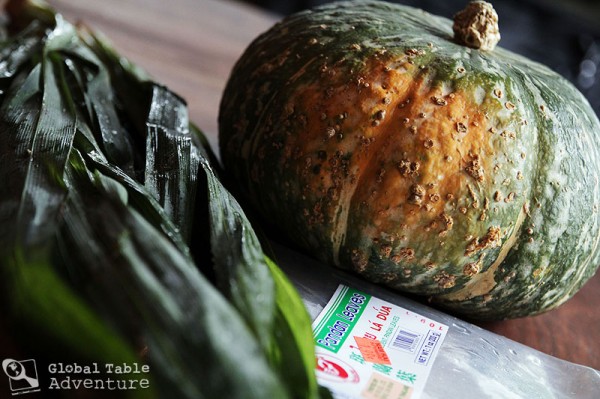 The inside looks just like the vibrant orange of a butternut, in fact.
Serves 6
Ingredients:
5 cups cubed kabocha pumpkin, available at Asian markets and whole foods (2-3 lb pumpkin should do)
1 15 oz can coconut milk
1/3-1/2 cup sugar
5 pandan leaves, or more to taste
Method:
First, deal with the pumpkin. You might as well turn on a good radio show – this might take a while. Any labor of love does…
(1) Cut the pumpkin in half and remove seeds. (2) Cut each half into strips. (3) Peel the strips (4) Cut the strips into cubes.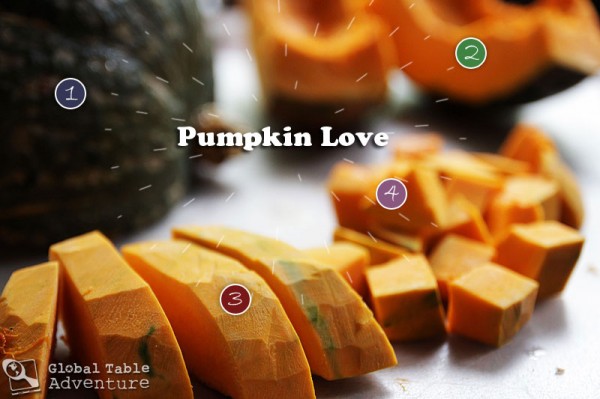 Now for the fun part. Tie about 5 pandan leaves into in a knot (you can add more to taste).  I found mine in the frozen section at Nai Hai Asian Market. The pandan leaves give the most haunting flavor to sweets – absolutely indescribable (at best I'll say they are sweet, green and soft – floral and intoxicating the way a good vanilla extract can be – but yet so, so different), but once you've had it you can detect it in just about anything.
Now, add pumpkin and pandan to medium pot with …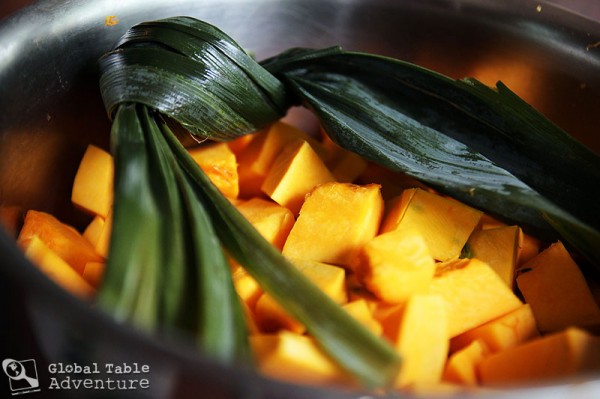 .. a steady stream of coconut milk …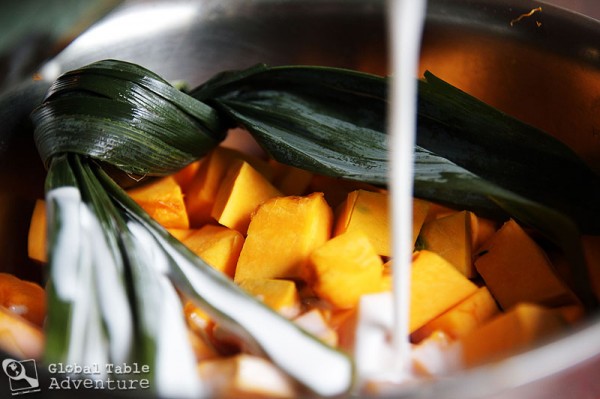 … and a heavy sprinkling of sugar snow…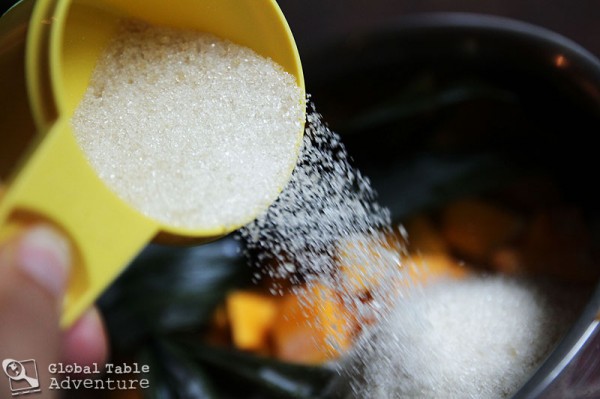 Cover and simmer gently for 20 minutes or until tender. Taste and add more sugar as desired.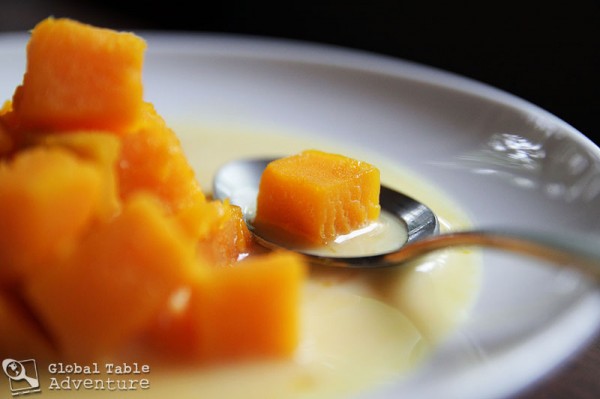 Serve hot or chilled. I liked it hot.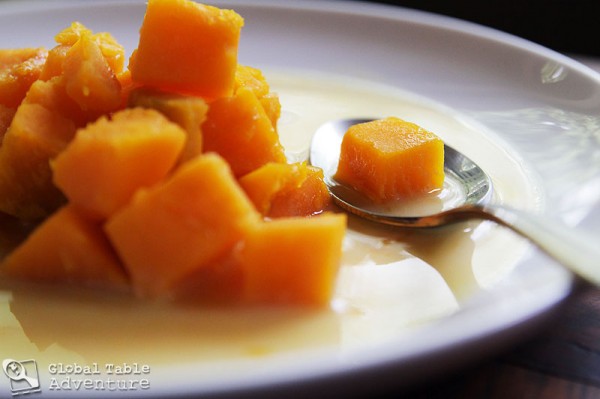 Enjoy and Happy October!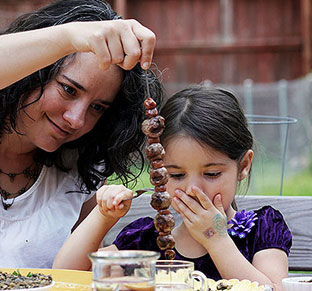 Hungry for more?
Be notified when National Geographic releases my memoir.
Simply fill in your details below.