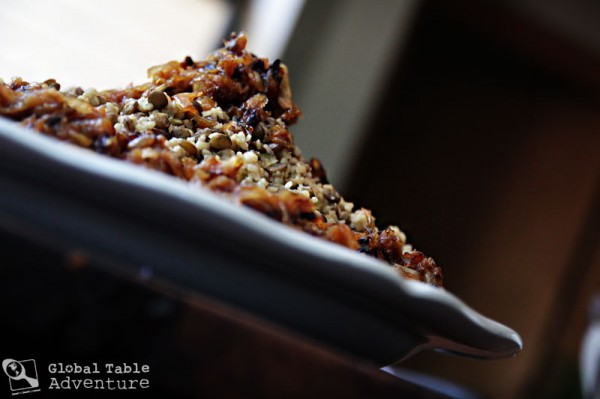 Serves 6
Generosity. When people give it freely you feel loved. Taken care of. Your spirit smiles from the inside out.
Your day is instantly better.
It's one of the most splendid qualities a person can have.
In Jordan, as in many of the region's countries, generosity to strangers is an honored mealtime practice. In times of plenty, the best part of the meal goes to the stranger. Even in poverty the last crumb goes to the hungry stranger.
Today we explore Mujaddara – a splendid vegan dish that will fill a large platter and then some. Perfect for practicing generosity.
Sometimes made with bulgur and sometimes with rice, Mujaddara is always made with lentils and caramelized onions. Get ready for fantastic twist on pilaf.
Recipe inspired by the post at HabeasBrulee.com
Ingredients:
Garnish:
4 extra-large onions, sliced in half moons
1/2 cup olive oil
pine nuts & raisins (optional)
For the pilaf:
2 cups lentils
1 cup bulgur
5 cups water
salt
pepper
Method:
Let's make a loving gift from a simple meal.
In the spirit of generosity, head to the store and pick out four of the largest onions you can find. Softball sized is good. Slice them up and caramelize them in a large, wide pan with olive oil. Start over high heat and, as the onions begin to color and all the juices cook off, reduce the heat so they do not burn. This will take an hour or so (up to 90 minutes).  You can do less onions but the sweet, soft onion is the main flavoring of the pilaf, so I'd recommend you do the full amount.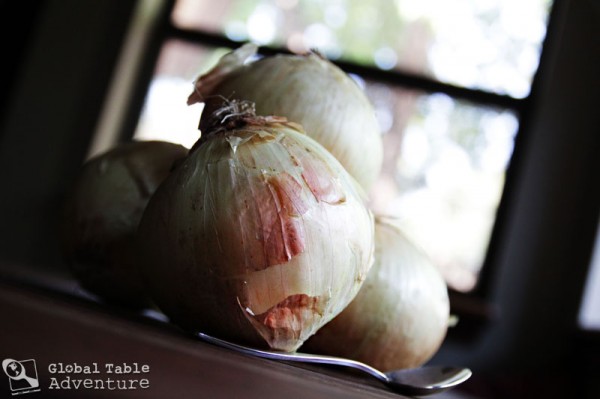 Meanwhile, add lentils, bulgur, water, and seasoning to a medium pot and bring to a simmer. Cover and simmer over low heat until tender (20-30 minutes). Add extra water, if necessary – although it probably won't be (the pilaf should steam towards the end, just like rice). PS. Am I the only one who likes to run their fingers through bowls of dried grains and legumes?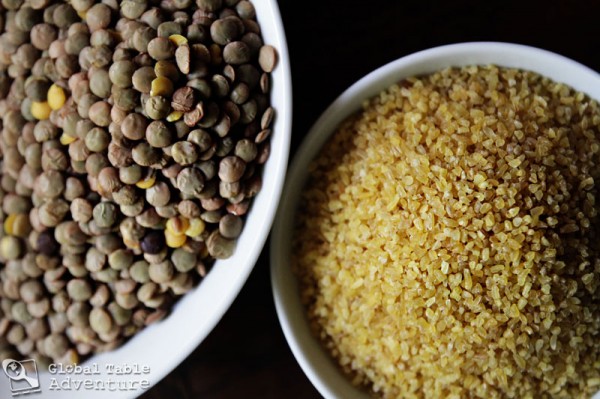 While you're waiting for the Mujaddara to cook, whet your appetite with a long walk along Rum Mountain.
When you return you'll find a fluffy pilaf. All the water absorbed into the grains. Delicious.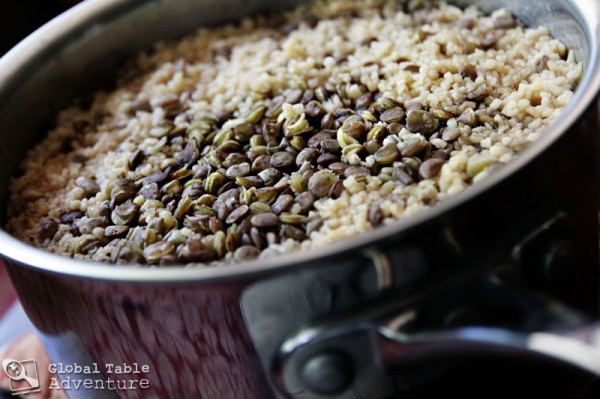 Spoon onto a large platter into a giant mountainous mound.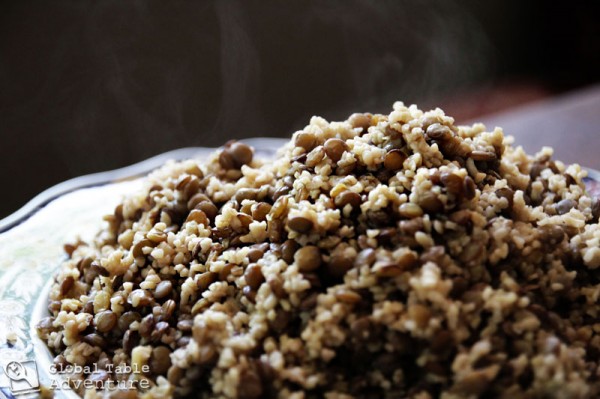 Think of it as a beautiful gift to the world… no different from any other glory of nature.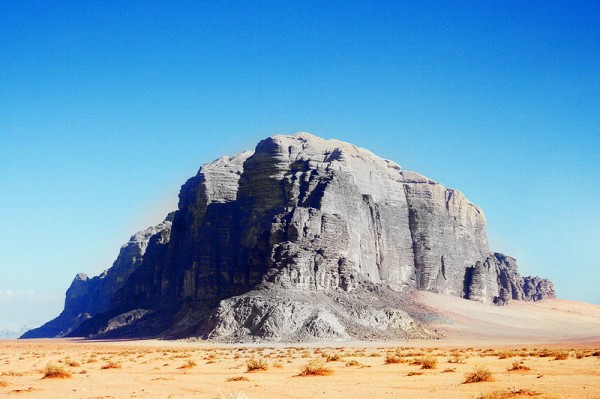 … which only gets better when topped with an outrageous amount of sweet, caramelized onions.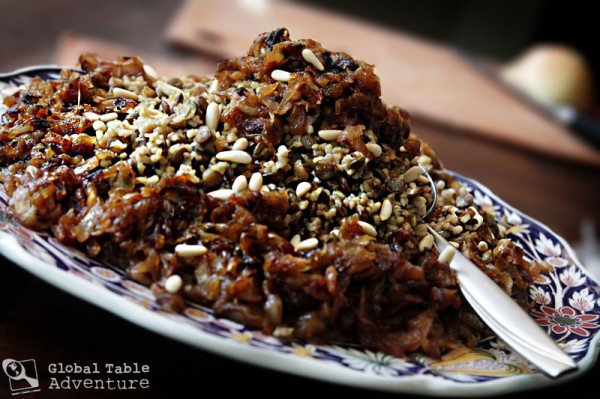 Because life can never be too sweet.
It's true.
I've tested the theory.
(Share most generously with as many people as you can muster.)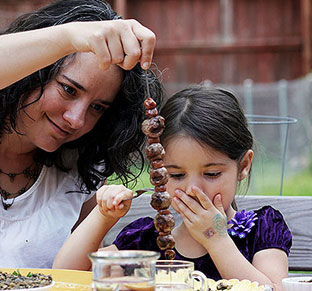 Hungry for more?
Be notified when National Geographic releases my memoir.
Simply fill in your details below.