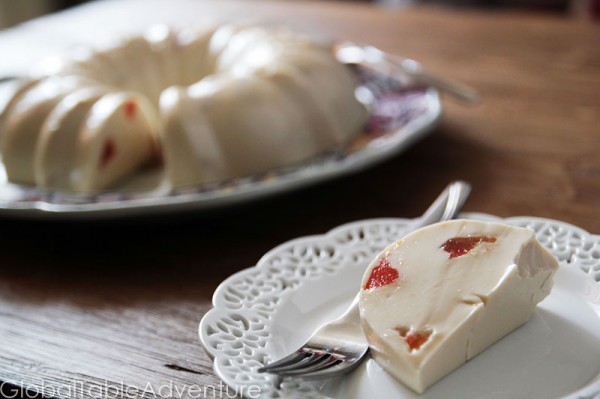 Makes a 1 1/2 quart, large molded dessert
There's something about jello that's so 1897. So Victorian. So old-school. So… over-the-top-retro. You see, 1897 is the magic year gelatin and fruit syrup were first combined to make the wobbly dessert we're familiar with today.  Fast forward through several decades and continents and you get today's recipe, blancmange. It's loaded up with evaporated and coconut milks, making it jello's creamy counter part.
It's the reason Haiti's get up in the morning. At least, I like to think so.
This wibbly-wobbly dessert is fun for kids to make – you'll find it at weddings and other celebrations. While it is not very sweet it is creamy, smooth and silky, almost like eating a wet coconut cloud. The tradition hails from France, where these sorts of molded desserts are extremely popular. Haiti was a French colony, so it's only natural they put their Caribbean twist on the dessert.
Ingredients:
1/2 tsp vanilla extract, optional
1, 13.5 oz can coconut milk
2, 12 oz cans evaporated milk
3 packets gelatin
3/4 cup warm water
1/4 cup sweetened condensed milk, or more to taste
1 14 oz can tropical fruit cocktail, drained and diced small, or fresh diced fruit (like mango, pineapple, papaya etc).
Method:
While you're making this dessert, think back to your childhood. Did you eat jello? Did you like jello? Did all the wiggling weird you out?
I'd like you to meet elegant, grown-up jello. Here's what you need: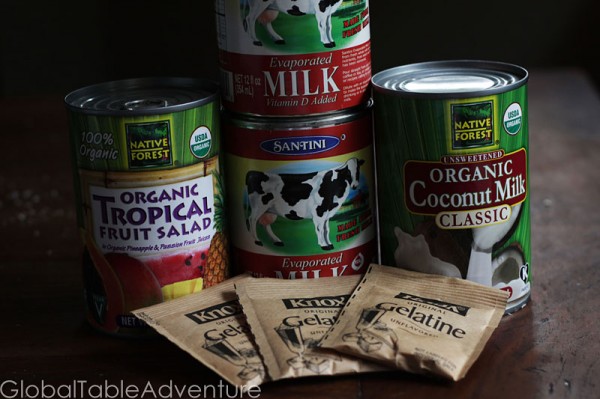 First, dissolve three packets of gelatin in warm water.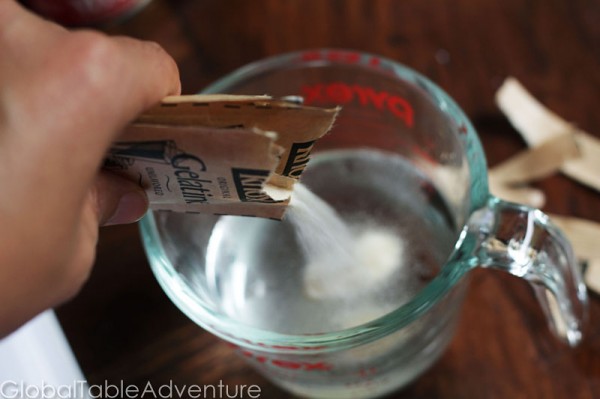 Give it a good stir so there are no lumps.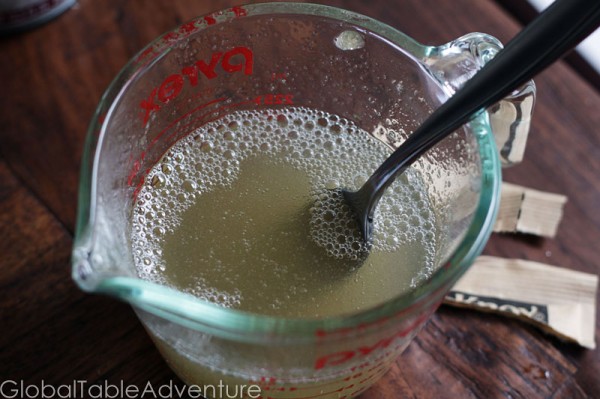 Next, whisk together the evaporated milk, coconut milk, and sweetened condensed milk. Add the gelatin and cook until almost simmering and gelatin is dissolved. Do not let simmer. Remove from heat.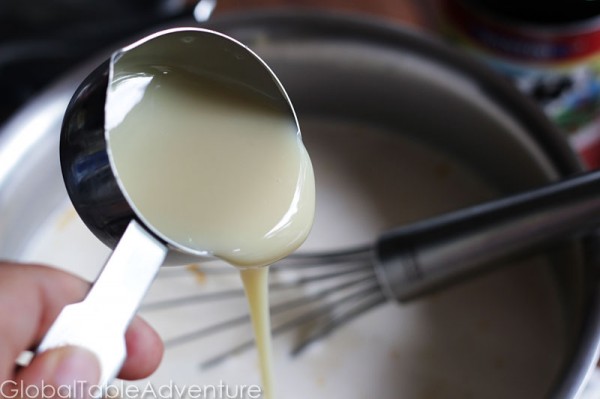 Strain fruit. I like to cut the pieces up smaller than this, so there is more juicy goodness throughout the dessert. You could probably even add more than this – play around with the recipe.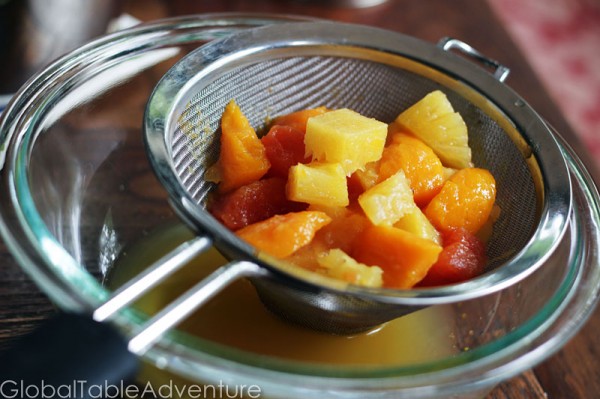 Pour milk mixture into a lightly oiled mold. Evenly sprinkle the fruit around the mold.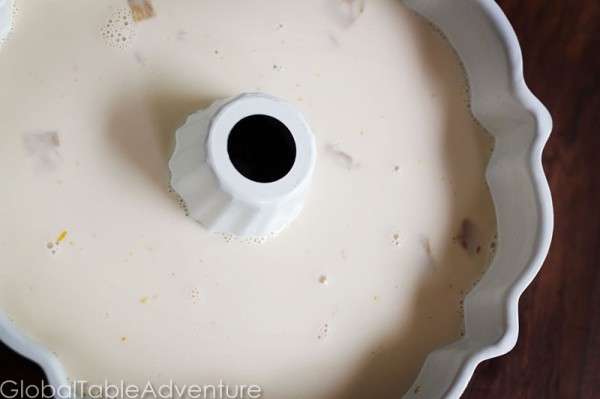 Chill for 24 hours. Loosen the edges with a clean knife and give a few wiggles until you see the blancmange shake loose from the edges. Invert onto serving plate. Slice with a sharp knife and eat on dainty plates, while drinking tea and dreaming about the most wonderful time in your childhood.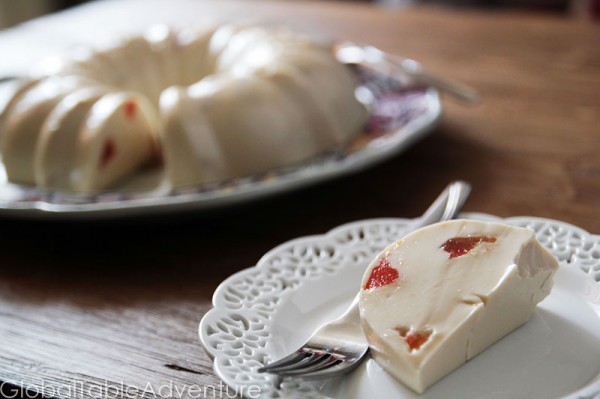 Ah, memories.
Worth every bite.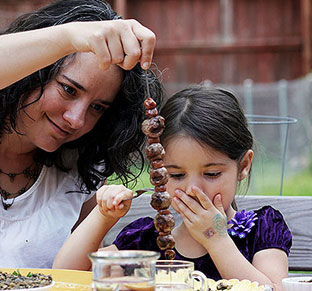 Hungry for more?
Be notified when National Geographic releases my memoir.
Simply fill in your details below.